As 2019 has already raised its curtains, it is a perfect moment to think how to boost your career by carefully planning UI/UX conference visits.

The list of conferences for this year is long, but the choice is rich and every designer can find a suitable agenda.

What is great is that the concept of conferences turned to be more attractive comparing to previous years. Organizers have realized that group of smaller and relaxed events attract people more.

So, you can expect less of traditional speakers and a lot more informal and relaxed discussions, roundtables and workshops. Not to mention tons of an atractive content and useful information.

Let's see what is on the table for this year. This is the list of most interesting UI/UX conferences worth visiting in 2019:
February
February 4 – 10, 2019
Seattle, Washington United States
Interaction 19 is a one week series of events where designers from around the world gather for design workshops and education summits.
This conference is perfect for design practitioners and academics who want to explore the edges of interaction design.
As the name of the event says – attendees will get a chance to interact with each other and through such experience, discover what to learn to build a personal toolbox and grow their professional networks.
March
March 11 – 13, 2019
Seattle, Washington United States
ConveyUX is a showcase of Pacific Northwest talent, an annual event that gathers over 400 visitors together with 40+ speakers.
The 2019's event will present more interesting speakers, and organize networking, and social activities for each of the three days of the conference.
March 13-15
Sidney, Australia
This year the UX Australia conference is focused on research in design. The program, through workshops and lectures, is created to cover research from the beginning until the final design work – from planning and to analyzing and implementing.
Organizers have announced a one-day workshop program and a two-day presentation program.
Keynote speakers are already announced and tickets are in the sale.
March 18-19, 2019,
Copenhagen, Denmark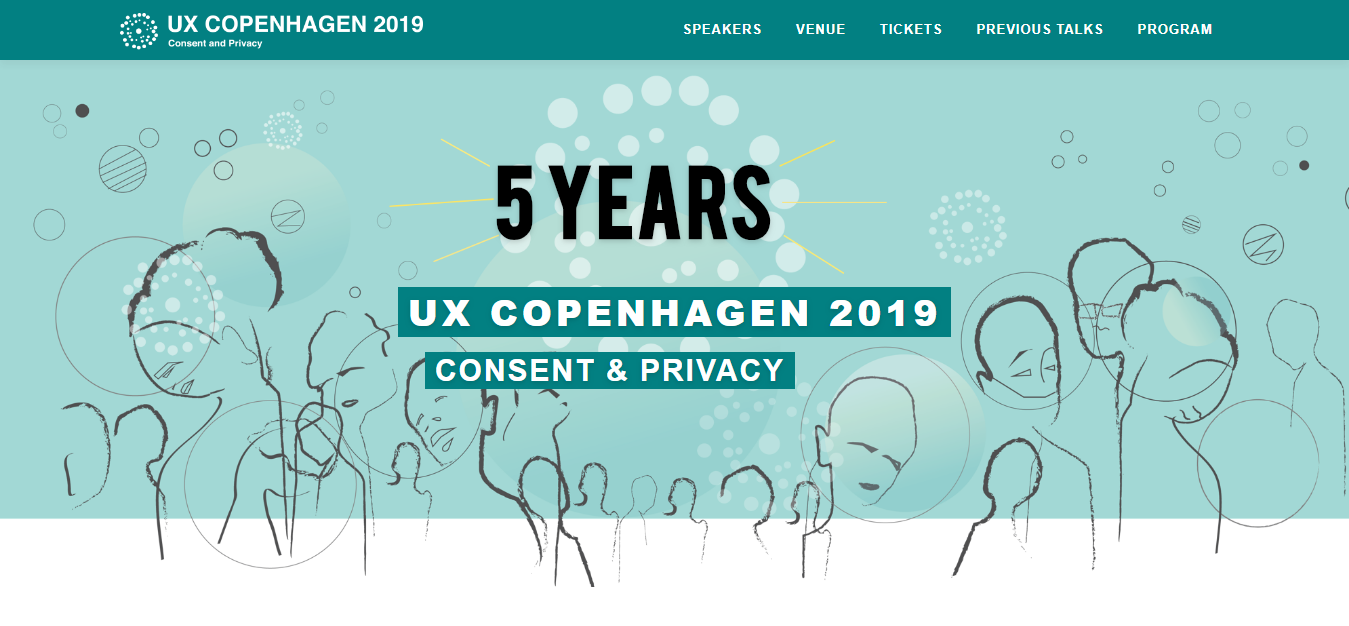 UX Copenhagen is a premium event that brings top-notch professionals working with and around user experience design.
Event's main topics are based on the newest trends in the field, presented by a diverse panel of speakers, from super gurus to juniors.
Within a 2-day program, participants will hear more about the topic of "Consent and Privacy" which will focus on how to design with transparency, diversity and ethics in mind and how not to disregard the privacy concerns.
Unlike any other UI/UX conference, this one offers a bit different agenda. There are no keynote speakers or any official agenda with formal introductions, only passionate members of local design community who will speak about its experience.
The way the event is going to be organized is 20-minute sessions format like demos or discussions where anybody can run for it.
This event is for anyone involved or interested in user experience design, product design, user research, interaction design, information architecture, usability, accessibility, and other associated fields.
April
Columbus USA
April 11 – 13, 2019
With just a glimpse of the eye on their official website, you'll consider visiting this year's Creative South gathering.
They turned everything into gaming, even their website. So, like the gaming manners request, your design career will be leveled up with different types of roundtables, workshops, and discussions.
April 15-17
Dublin, Ireland
Organizers have already announced keynote speakers and those who come will have the opportunity to hear precious experience from some of the big company names.
This conference remains the one where speaking is more important than presenting and it will appeal you to hear how people struggle and succeed in their companies and startups.
On the other hand, networking possibilities are enormous because of the popularity of the event.
However, prices of the tickets are rising from month to month and organizers recommend catching the early birds. Or if you are a student or you have a startup, ask for special discounts.
This conference is one of the rarest that categorize the level of knowledge necessary for each session. You can perfectly plan your agenda and enjoy at the same time.
This event is all about the latest inventions in the DDD space bringing together the experts from the industry to discuss the present and the future. You can expect a well organized 2 day event that encourages knowledge sharing and organize provocative open sessions.
May
May 22 – 24, 2019
Hamburg, Germany

This conference launched last year, but organizers promised the bigger blast this year.
If you are keen to learn about how product managers, creative people and other in German companies work and think, this could be the perfect opportunity.
However, organizers have promised more sessions in English along with many interesting speakers. Keep in mind that this con is a bit more dedicated to experienced product owners and product managers rather than just designers.
Tickets are not so pricey and there are group discounts.
May 7-10
Budapest, Hungary
Craft Cinf is a highly rated con in this part of Europe created for modern developers and development teams.
The conference offers tons of meetups, sessions, and opportunities to learn and discover everything that is necessary for nowadays software craftsmanship.
Still, don't expect famous names but rather an impressive group of those successful in their fields, from inventors to founders and professionals in software development, design, and business in general.
However, to hear plenty of useful stories you'll have to pay not so modest ticket price.
May 23-24
Kraków, Multkino, Poland
This conference celebrates its first decade of existing. Over the years, this event became highly significant for Central Europe when it comes to designing and agile methods.
Organizers are still announcing names of the speakers, but workshops and speaker agendas are already announced as the part of the conference.
The main theme of the conference is both digital and product design with an entire section for agile frameworks.
May 21–24
Lisbon, Portugal
Precious UX experience will be revealed to the bones at this conference.
Organizers have covered each segment of UX creation thus you will be able to hear, analyze and adapt your UX knowledge from a wide list of UX professionals.
Above all, it's settled in Lisbon, so you can really merge education and enjoy traveling.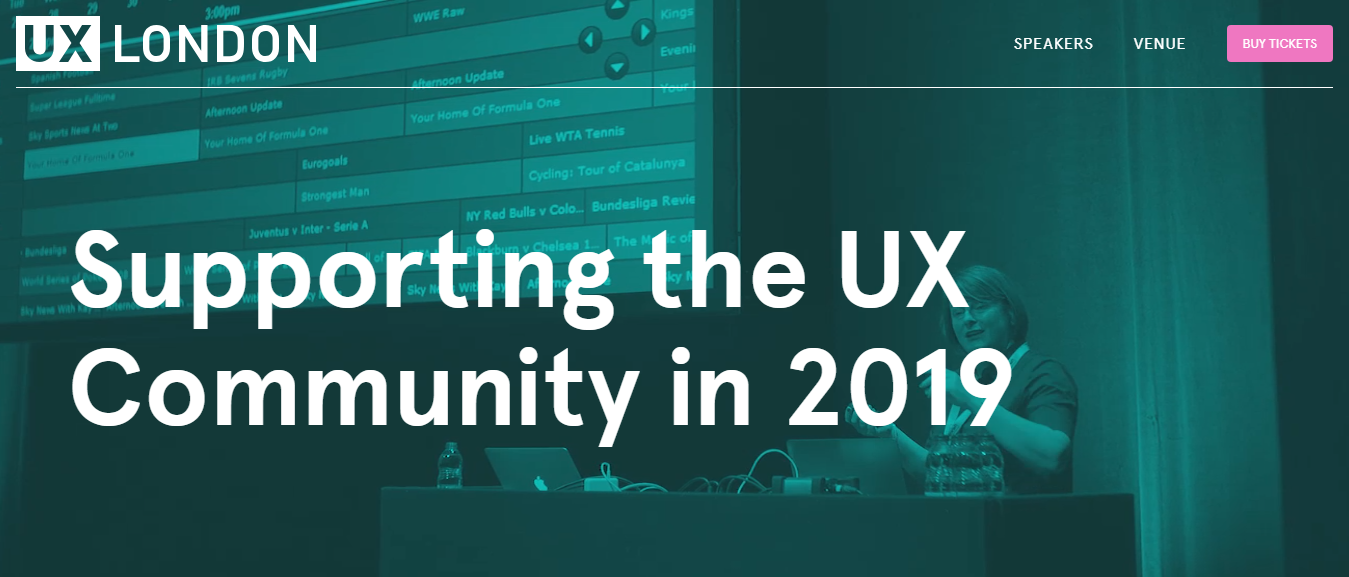 Networking is one of the biggest advantages of this conference, and along with great speakers, it makes the perfect UI/UX design con package.
It is a 4-day con filled with intensive training and inspirational talks with the cream of the industry. Everyone who finds design as his expertise will be there.
Organizers set the focus on influential designers and professionals so you'll be able to hear many exciting stories.
Of course, mingling with experts will cost you, and therefore think about getting your special education budget to help you cover the expenses.
June
June 12
Manchester, England
Camp Digital is everything that design con can offer. Great and inspirational speakers, proper and topics that can be used in practice, and above all it create trends for the following periods.
It means that, if you are influential in your local community, this con may push you even further.
This UI/UX conference brings together digital and design professionals, enthusiasts, and experts as well as everyone else involved in the UX community.
This UI/UX conference offers a package of skills that any senior designer can use to increase its business.
The focus will be on how to make and implement new business strategy and you can expect to hear an interesting success stories.
Webinale is the sort of the conference that tends to gather the highest number of designers and other professionals from the web industry.
Inspiration, exchange of experience and knowledge transfer across all industries are the main advantages of this event.
From UI/UX design to online marketing and business, this conference brings together more than 70 exclusive speakers, 90 useful talks and sessions, workshops and the great chance for networking.
Over the years this con is branded as "the biggest and coolest product design conference in Central & Eastern Europe". That is one strong quote worth exploring.
Organizers offer 3 days of interactive workshops and passionate talks from the top international speakers who will talk about:
User Experience: multi-platform design, user research, analytics.
Product Management: process, enterprise, agile, commercials, leadership, strategy.
Also, you'll have a chance to network with other young and experienced designers, share knowledge and experience.
July
July 26-28
Barcelona, Spain
This 3-day conference tends to gather designers and developers specifically around inspiring and moving talks.
At the moment, the conference agenda is yet to be announced. So far, few interesting speakers from Google are already revealed.
Prague, Czech Republic
There is no official announcement yet for the dates
This conference is for all digital professionals across industries. WebExpo stands for "The web event of the year" and with a good reason. Twitter, IBM, and many other worldwide, big companies are sending their speakers.
More than 70 speakers will talk about their experience, philosophy and things you could use in your career, business, and life.
Pack that with affordable tickets in the coolest city in Europe, a chance for networking and you can call this the most useful web event of the year.
August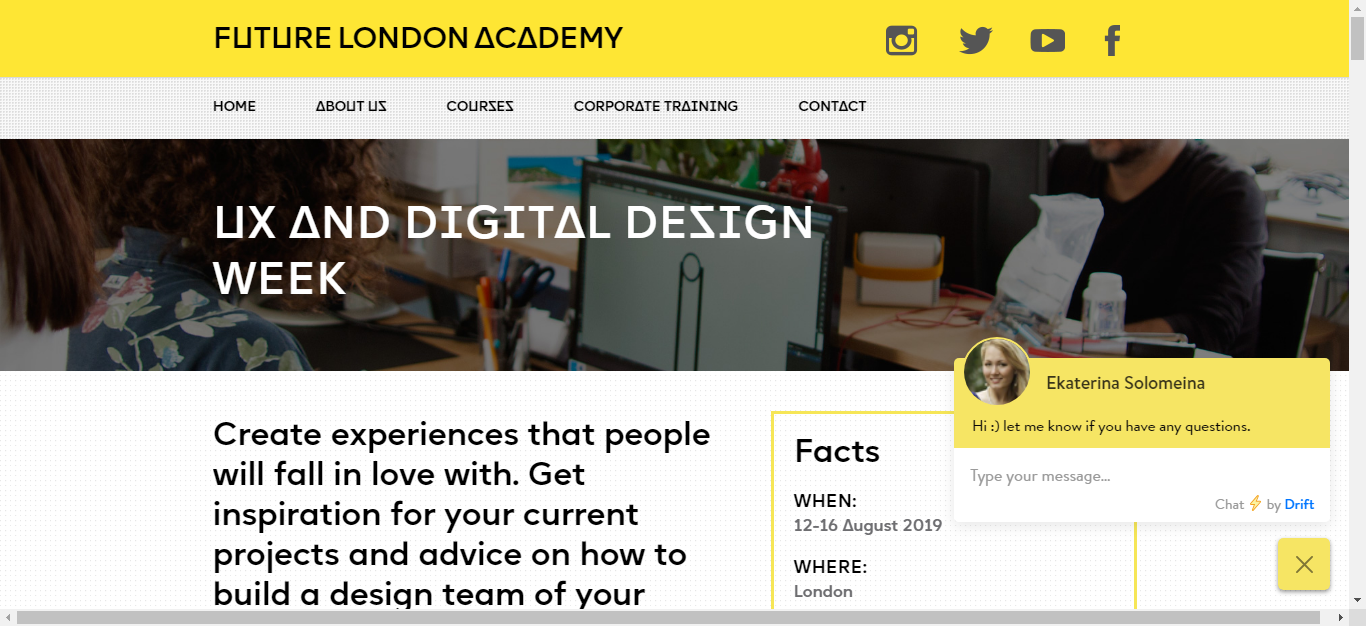 During this UI/UX conference, you can find the answers that every designer seeks constantly – how to improve the service and work better with clients.
You will have a chance to meet and learn from the teams behind the most ground-breaking products.
This programme consists of keynote presentations, case studies, roundtable discussions, and mini-workshops all conducted at the actual company offices.
September
September, 18-19
Copenhagen, Denmark
According to the last year agenda, organizers have include each conference format and design enthusiasts and professionals can learn as well as enjoy.
As the conference name refers, design matters, but as well as the way how knowledge, experience, and tips are transferred to the audience.
This year agenda is yet to be announced, but you can still expect an event filled with exquisite speakers and a lot of creative mingling opportunities.
September, 9-10
Freiburg, Germany
This free-spirit event covers real problems and solutions when it comes to the entire web industry, with a focus on design.
Except design, speakers will tackle the topics of front-end and UX, as well as UI design and machine learning.
October
October, 31 – November, 1
London, UK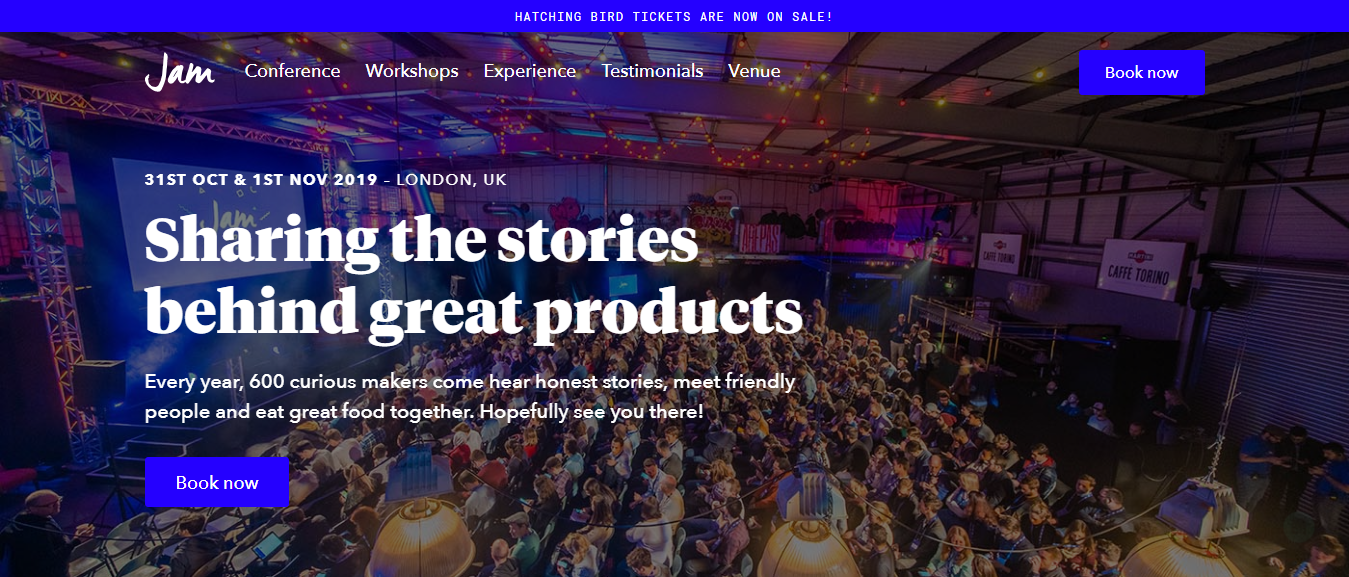 London's Jam event is the place where you can hear great stories behind famous products.
At the moment, organizers still work on the lineup, but you can except interesting speakers.
October, 16-18
Budapest, Hungary
It's a 3-day conference that covers the most popular design fields, from inclusive design to the animation, sketching and service design, to name a few.
Agenda is to be published soon, but you can plan your visit to Budapest and expect a nice time both on the event and in the city.
November
November 13-14
Zurich Switzerland
Leading world companies are regular at this event and every product management executive can expect to hear how Facebook or Google product managers deal with the everyday challenges they have.
Do you have a favorite UI/UX conference? Do share it with us.