Is there anything quite like the experience of traveling? Taking a road trip, a train, or boarding a plane really opens up the world in ways you never imagined.
While traveling gives you the opportunity to experience new things, be sure to bring your mobile device along with your suitcase. With these apps packed into your smartphone or tablet, you're sure to get more mileage out of your travels.
#1 PackPoint Packing List Builder: iOS / Android
A silence that annoying "you forgot to pack something" inner voice with the PackPoint packing list builder. Enter some details about your trip and PackPoint creates a list of basics as well as items you may not have thought you needed.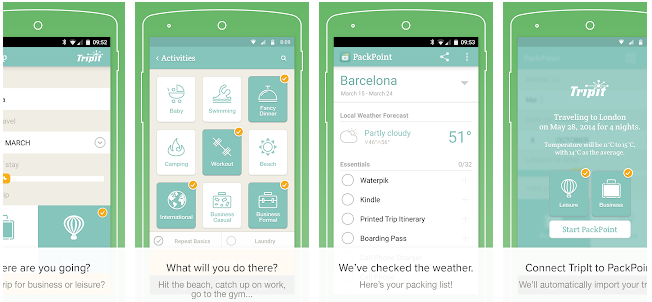 #2 The Weather Channel: iOS / Android
Could that sunbathed beach you're planning to visit have a rainy day on your arrival? Find out if you'll need to pack a beach ball or an umbrella with The Weather Channel's amazing app that gives you hourly, 36-hour, and 10-day forecasts of everywhere in the world. The app also features a 'Social Weather' function, allowing users to upload photos of the weather in their area to share on social media channels. It's features like this, which put it above and beyond the standard weather apps which come preloaded on your device.
Thinking of that epic road trip you've always wanted to make? Roadtrippers examines your planned journey from start to finish, then helps you find restaurants, lodging information, points of interest, and bizarre roadside attractions along the way. Either plan your trip in advance or use Roadtrippers to be spontaneous.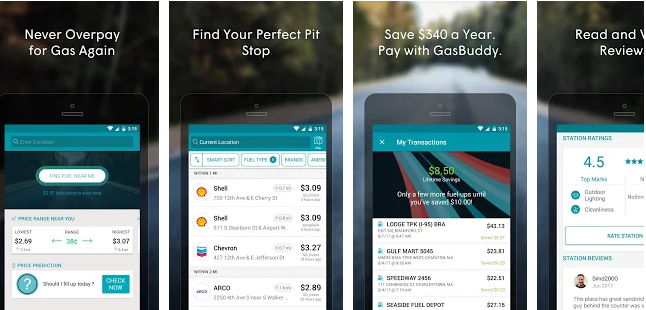 If you're on the road, definitely become friends with GasBuddy. This app reviews all the closest stations near you or in any location you enter and give you gas prices from lowest to highest. You'll be able to tell if the prices are better near you or if you should drive to the next town.
If flying is more your style, Kayak can help you get that flight, book that hotel, and rent that car. Definitely your one-stop for planning your travels. The Kayak app allows users to create and manage an itinerary for upcoming trips and offers some fantastic tools such as the flight status tracker, currency converter, and baggage fee calculator. It even offers over 100 maps of airport terminals around the globe for (relatively) stress-free travel.
An open platform that connects airport restaurants, retailers, and services to travelers. The Grab app lets you order food from your phone and avoid the line when you pick up your order at hundreds of locations around the country.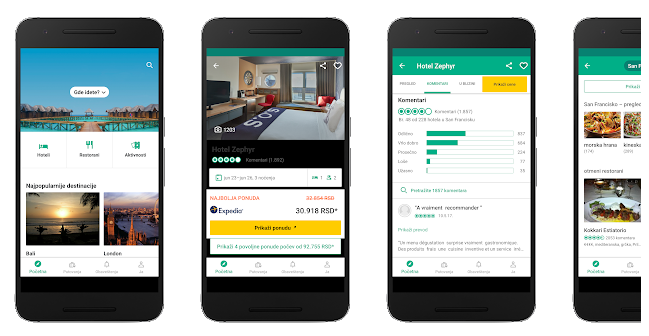 No matter where you are in the world TripAdvisor has a host of travel tips and suggestions to where you should spend your time, money, and attention. It's like a guidebook written for travellers by fellow travellers. If you find yourself getting bored abroad, or even at home, just turn on TripAdvisor for recommendations on the best attractions around.
As every traveler knows, wi-fi is not always reliable and online map apps can let you down at the most inconvenient of times. Next time, use the offline maps of CityMaps2Go that will set you off in the right direction. With detailed worldwide map coverage, lists of restaurants, bars, stores, and sightseeing spots, you'll be navigating like a local anywhere you go.
In the rush of travel, you can forget the name of that great restaurant or the one awesome place you visited. Keep names, notes, even expenses detailed in Evernote so you'll remember all the moments from your journey.
Finally, Instagram is the modern way to say "Wish you were here." Keep everyone up to date on the details on your journey by posting beautiful pictures.