Here we are again with excellent news from our soccer team, the team we all are very proud of. Both individually and collectively our team has contributed much to the IT soccer league and IT community.
A year ago, 10 IT companies decided to get together and enjoy the game they love to play. Soon, IT league became more than just a game; it became a team-building and networking activity, and a professional contest.
The second season (2015/2016) gathered 15 teams (companies) who played 30 rounds for around eight months. Besides IT League, they also organized IT Soccer Cup.
Congratulations to our IT soccer team that won the Fair Play award!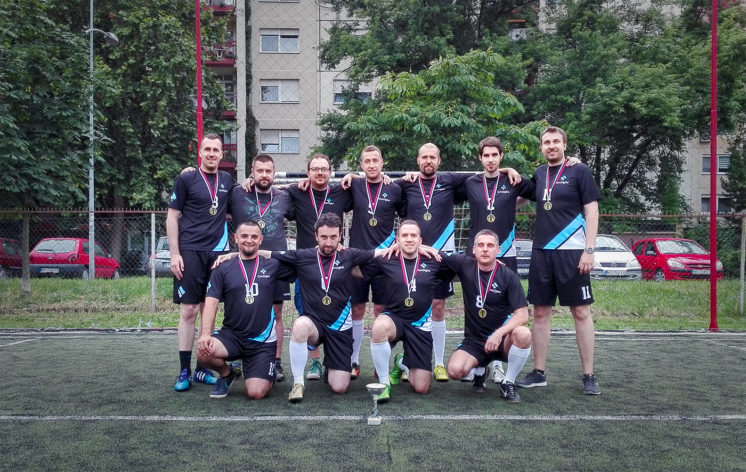 Congratulations to our Marko Marović, who is one of the founders and initiators of the IT soccer league, and to our good friend Marko Antonić, who is the third best shooter, with 37 goals.
Marko received a plaque of appreciation for promoting a five-a-side football, sports in general, and particularly, the role sports activities have in our everyday life. He is officially an honorary president of the League and one of the few people who is contributing to the promotion of sports in IT industry. Below is the plaque of appreciation that our colleague Marko received.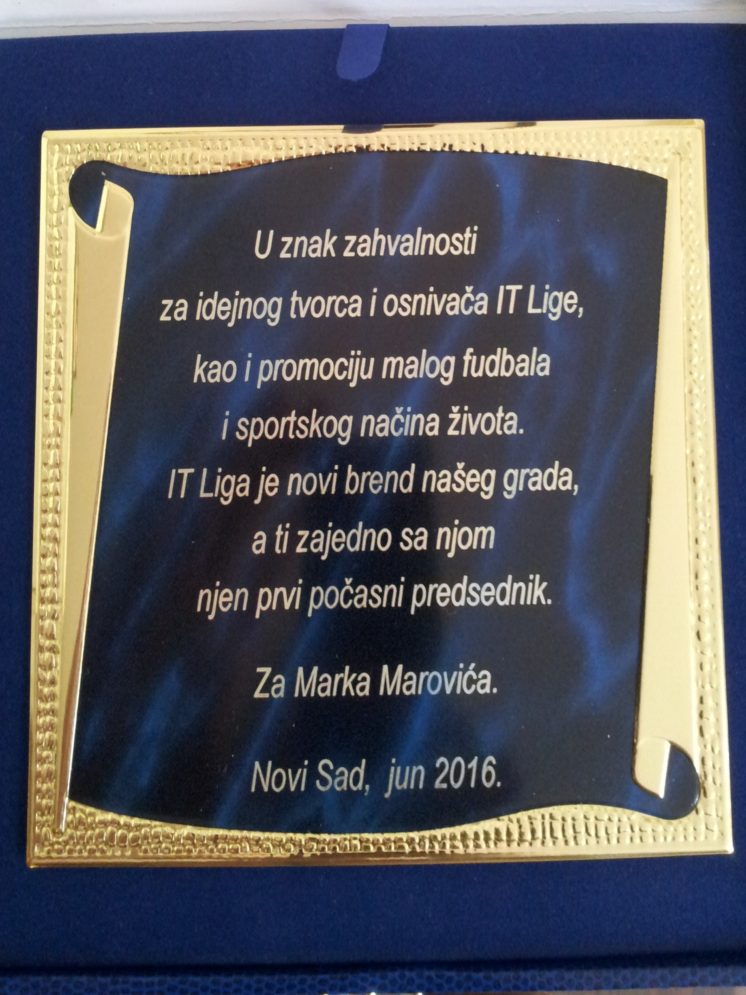 And here's the picture of the Cup and medals.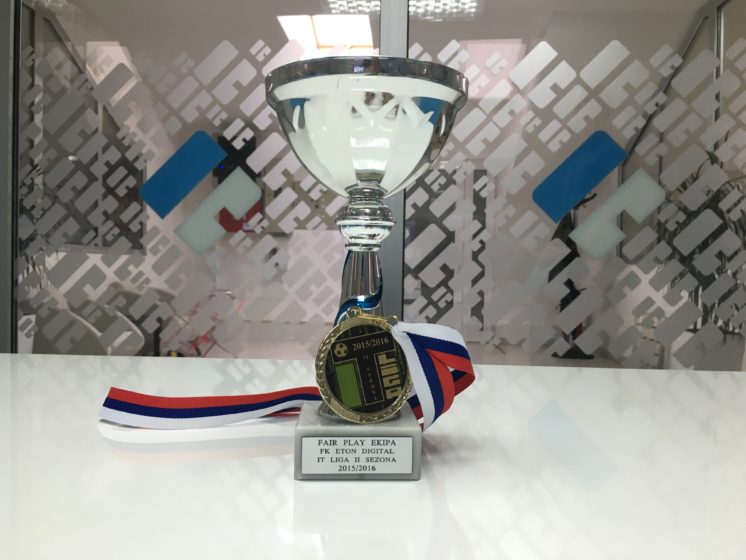 We would once again like to congratulate them on their accomplishments within and for the IT community as it's not a minor and irrelevant thing to be the Fair Play team.
Why are we proud?
Fair play is not only a concept or theory. It's an attitude a player manifests, some fundamental values that are not only relevant in sport but in everyday life.
Playing fair has a lot to do with making the right choices. It has a direct impact on team spirit and is closely related to having respect for both written and unwritten rules. It's empowering tolerance, integrity, and solidarity. Fair play equals successful involvement, improving the quality of life and well-being.
We are proud to know and work with such people.