Using eLearning for health purposes is not a new trend. On the contrary – eLearning tools have been a part of different health curricula across the world. But are eLearning platforms used for mental health awareness as well? Or just for other health topics?
Mental health and raising awareness about its importance have been gaining momentum for quite some time now. Luckily, a lot of different charities, health professionals and government bodies are joining forces and working hard on promoting mental well-being – just take a look at Mind, which is a mental health charity, or the Mental health department of the Australian government. They are all doing their best to offer support and advice to people across the globe.
But what is particularly interesting is that there is one trend that has been growing in popularity as well – and it is using eLearning platforms for mental health purposes.
Whether these platforms are used in the training process of health professionals or as a simple, interactive way for people to learn more about their mental well-being – eLearning is starting to dominate modern-day learning.
eLearning for mental health professionals
In the last couple of years, mental health professionals are required to keep abreast of all the latest approaches and techniques. This includes being part of different training programmes from time to time, as well as collaborating with other professionals from different mental health departments. And each of these types of training can take a lot of time to complete.
In order to finish any kind of course faster, eLearning platforms are proven to be much more effective and less time consuming when compared to regular training where these professionals should sit and listen to different lectures for hours on end.
eLearning platforms allow mental health professionals to get a grasp on complex definitions and terms in less time. This is because these platforms allow everyone to decide on the learning pace they find suitable. Nothing is rushed and everyone can do it from the comfort of their home or office. They can take notes, go through different sections of the course material several times if necessary and they can complete some quizzes in order to test their knowledge.
Take for example, features of micro learning platforms and our own internal project EDeL. Not only can those who learn use different types of learning materials (texts, videos, and images), but they can also download them when they need to. In addition to this, the course content can be organised into different phases and after each phase – there is a quiz to test what was learnt in that phase. In this way, all learners can follow their progress and they can know exactly what they should perhaps focus on.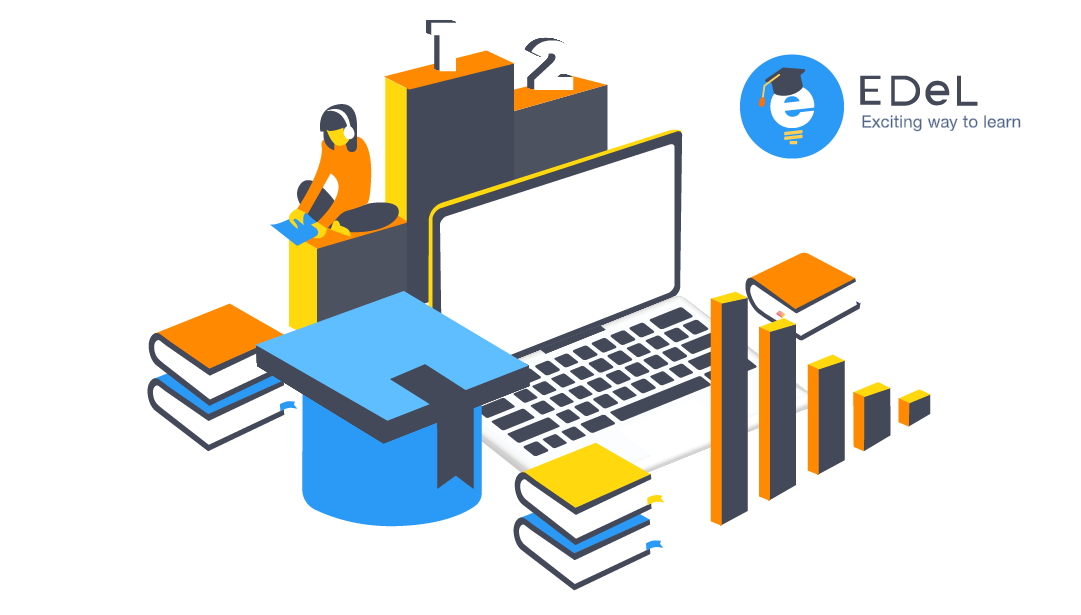 Who uses eLearning platforms to train professionals?
By taking into consideration all these factors, it comes as no surprise why many mental health charities and departments opted to use eLearning tools and platforms for training purposes.
One of these is NHS Health Education England. Their Mental Health eLearning Programme is relevant to health and social care professionals across the world. It is dynamic, engaging and it contains videos, questionnaires, and case studies.
Another charity that uses eLearning to train professionals is The Children's Society, thanks to their AMBIT programme. This programme is a part of their training curriculum and because they use eLearning in the first stage – they are able to decrease the time spent on lectures and focus on face-to-face training in the second stage. It also allows professionals to understand complex sections of the training programme by being able to learn at their own pace.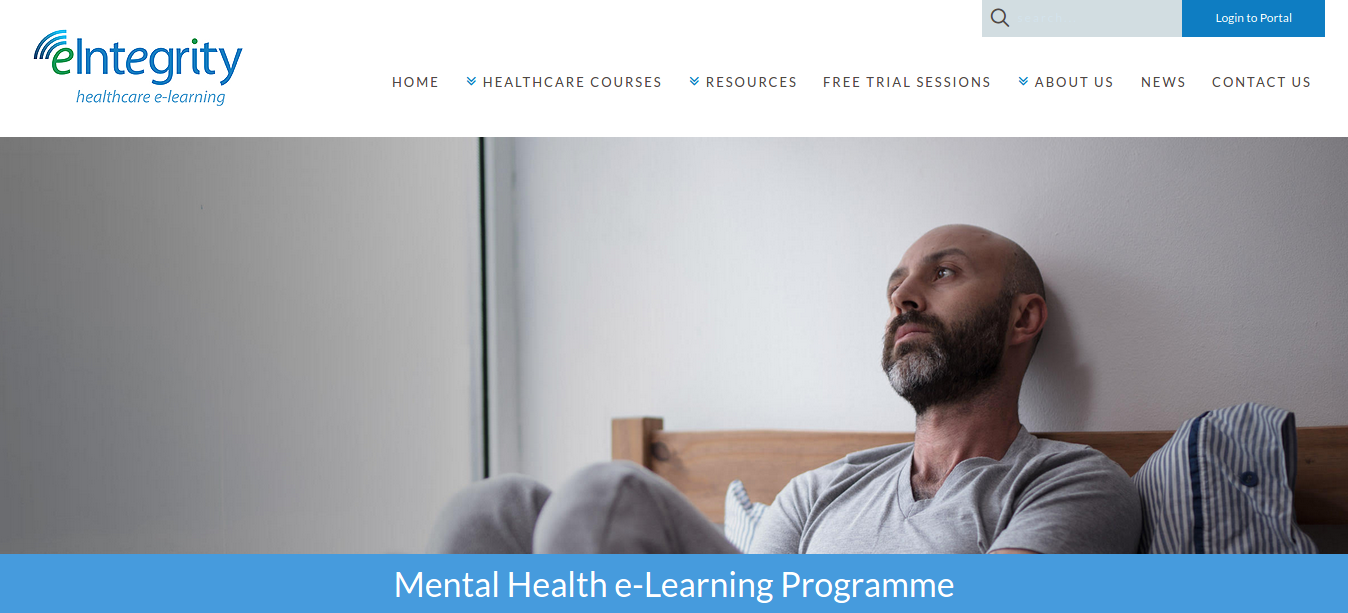 eLearning for anyone interested in mental wellbeing
Professionals aren't the only ones who can benefit from eLearning platforms. Ordinary people, either those who experience mental health problems or those who want to help loved ones (or are simply interested in this topic), can learn a lot from eLearning courses about mental health.
Let's suppose that you've seen the latest advertising from Every Mind Matters from the NHS. You got inspired, did the quizzes their official One You website offers and you find out that there is a way for you to improve your mental health.
The first step would be to find out more about mental health in general. This is why eLearning courses are so useful, because you won't get endless lectures and lengthy definitions of what mental well-being is. You will be able to use a course, complete fun and short quizzes and what is most important – you will be able to learn more about this important topic without actually feeling that you spend hours reading one definition after another.
And that's exactly why eLearning platforms are so loved and used at the moment.
Who offers eLearning courses for raising mental health awareness?
The mental health charity Mind offers a variety of courses that are suitable for different purposes. There, you can find courses dedicated to mental health at the workplace or mental health awareness for sport and physical activity. They even offer a free course for people working in small workspaces, which is a rather useful eLearning course.
Another organisation that offers free educational courses is MindEd. Their knowledge hub contains a variety of courses that have educational resources on children and young people's mental health. These courses are free, and you don't even have to register to learn from them – but if you do register, then you will have a profile with all attended courses saved. This platform is supported by NHS Health Education England, which makes it a reliable and trustworthy source.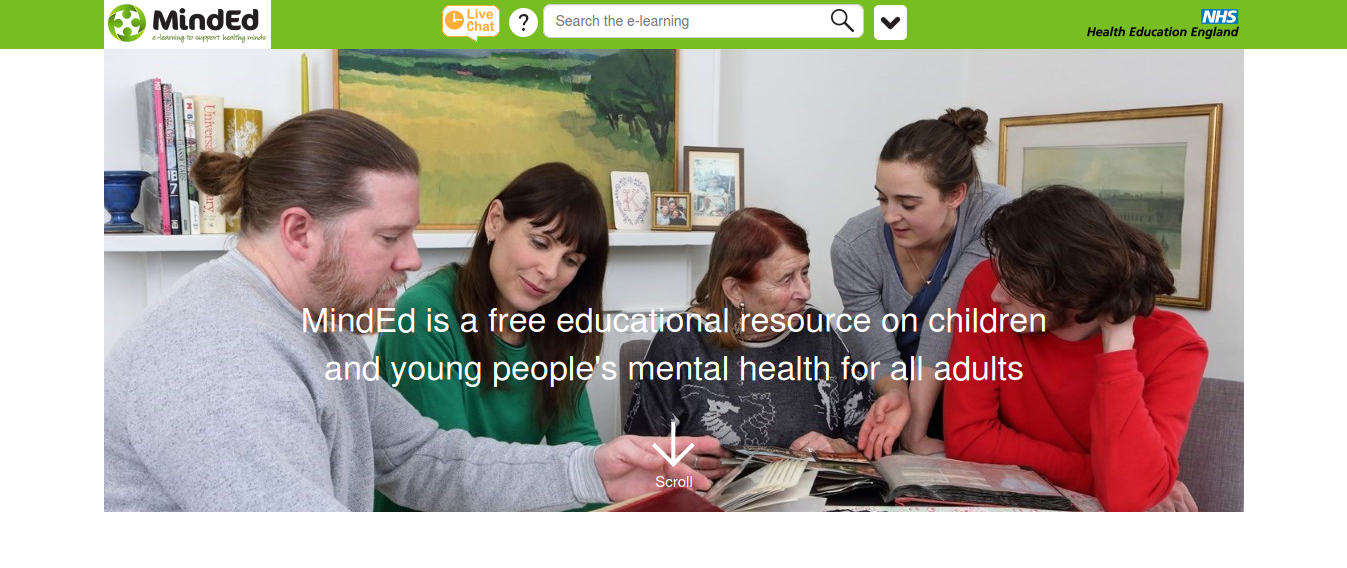 Have you tried any eLearning for health?
Now it is your turn – tell us, have you tried using any of the available eLearning tools for raising mental health awareness?
If you have, we are sure that you are delighted how useful they are. If you haven't tried them, what are you waiting for?
Take time to explore them and you will be blown away how fun and interactive they can be – even if their main topic is something that seems too difficult to comprehend, they can be enjoyable and entertaining.
If you are looking for a way to implement an eLearning course to help you employees understand the importance of mental health, make sure to get in touch with us today. We can help you create a more conscious business that takes care of its employees.