Best wishes from Eton Digital! We want to send a big holiday hug and an even bigger Thank You for a very successful and amazing year we had.
Our exciting 12 months were filled with new partnerships and traditions and many successful projects. We had the opportunity to continue working with our partners and to start creating many new exciting ideas.
Thank You to our partners for the opportunity to work on amazing ideas and to our colleagues for being an amazing people, team members, and creatives.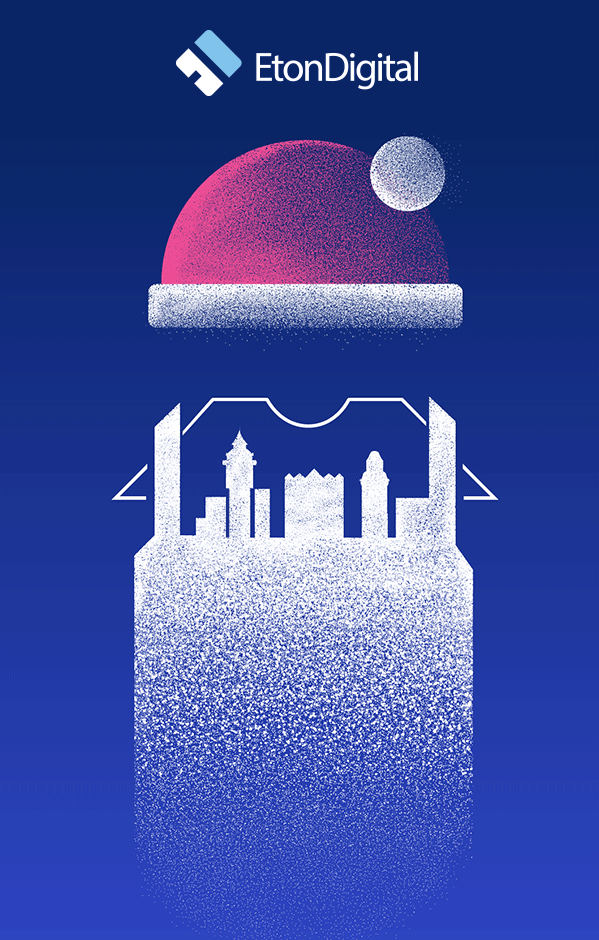 We can say with certainty – amazing ideas are brought to life.
New opportunities on the Procurious social network enable the procurement professionals to build a stronger community. Vervoe the recruiting software is becoming the next big thing in the recruitment industry, and more opportunities are coming for the members of the success-based social network The Marque.
Nissan owners will continue to experience Nissan vehicles in all their excellence, find details about current offers, compare features and prices for all models, and enjoy galleries with photos and videos.
A passionate community of photographers CoinaPhoto can enjoy more photo challenges and games and the new global network IRspace opens a door to the IR professionals to share knowledge and discuss trends in the industry.
New Social Networks From Our Kitchen
We are proud to present you our new projects, the social network The Student Hub, a home building, and renovation community Buildoo, the SALUS social network, which is dedicated to improving human and planetary health by design, and Ventlounge peer counseling network for people to improve relationships.
Do not miss to visit Mechanican, a social networking platform for enthusiasts, professionals, and businesses of all things mechanical. Head over to their site and you will have a chance to win a Nissan GTR.
Learn what's new in the business world with Corporate Secretary and IR Magazine and visit the new GLOBE Media Group website.
More good news?
Yes.
Our startup OrganicNet, a social marketplace for organic food, celebrated the first birthday and received another amazing award, Aurea Innovation Award for driving innovation and making people's lives better.
From the entire team at Eton Digital, we wish you a very Happy Holidays and a prosperous New Year.
We hope your festive season is filled with great times, many laughs, and a whole lot of yummy food!