Can tools actually prevent your startup from failing?
While the global economy might be putting too much trust (and money) into the newest companies that could change the world, it seems, regardless of the industry, entrepreneurs-to be should try harder to build sustainable businesses.
On one hand, we see an explosion of new ideas, and, on the other, the quick rise and fall of many start-ups.
Where is the catch?
What can be a melting point for a start-up?
Having an idea to launch a business seems easier than ever before, but bringing the same idea to life is harder than ever. Whether it was wrong management structure, weak founding teams, poor market research, or overbearing investors, start-ups can easily fail.
The question remains: what went wrong?
According to a study from CB Insights, the most common problems include:
bad market research (42 percent),
bad management structure (23 percent),
stronger competition (19 percent),
and issues related to the high cost of products or services (18 percent)
and lastly, not  having financial support (29 percent)
So, what does a start-up need to reach success?
It seems like a general question. However, although we can discuss the potential success in terms of finances, idea, approach, management, and more, there is a list of 50 websites new businesses can use to take their idea to the next level, or final level, for that matter.
These websites are a good source of information, advice, and business tools for today's start-ups to use.
Here is the list of the websites I found very useful for every new business or start-up.
For starters, businees.com offer great insight into the business world, with various tips for marketing, management, HR, and entrepreneurship in general.
A free and fast payment service, a concurrent to PayPal service. Venmo allows people to link their debit cards quickly and pay whatever they need at the moment or even to split the bill with family and friends. 
Comparing to PayPal, when you send money using your Venmo balance, bank account, debit card, or prepaid card there are no fees you need to pay. There is only a standard 3% fee that applies to credit cards. Receiving money and making purchases in other apps is free
A service that checks duplicate content, a very important thing for Google.
Copyscape can save your time prevent you from publishing articles that may have been copied or stolen from other sites.
As you are probably aware, publishing such articles significantly decreases the values and rankings of your website in the search engine. Copyscape can ensure that your articles are written in the right way.
#4 Facebook
A starting point for your social media campaign. Facebook may be a starting point for every business, but don't exclude detailed research on which you can determine which social media is the perfect fit for your business.
The biggest review site, very helpful to check your competition, and grow your customer base.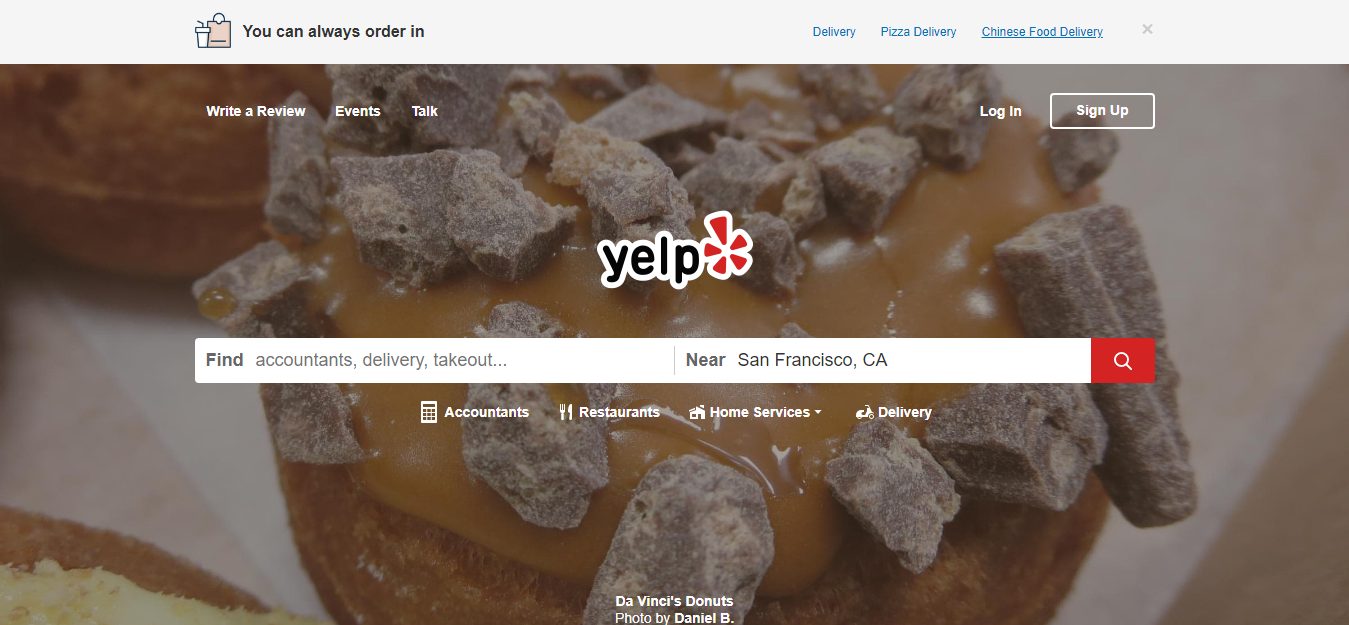 For businesses that target the US market or are based in the USA, this website offers good information on taxes, new laws, and everything related to the payment process.
In recent years, Forbes has been offering quality content on issues related to business.
If you want to be up to date with current trends in managing a startup, investments, or where to find investors or employees – subscribe to this media outlet. 
Great source of information for niche businesses, with a very clear and engaging approach.
Comparing to Forbes that offers many in general researches and study cases, this media offers you concrete tools and content that you can use every step of the way. 
The best place to go to for more information on funding.
 If you need crowdfunding as a way to raise money by collecting donations, this platform can help you find the right place to do so. 
Crowdfunding.com allows you to compare the best online fundraising platform by fees, features, support, and more.
Another source on great topics related to investment and starting your business.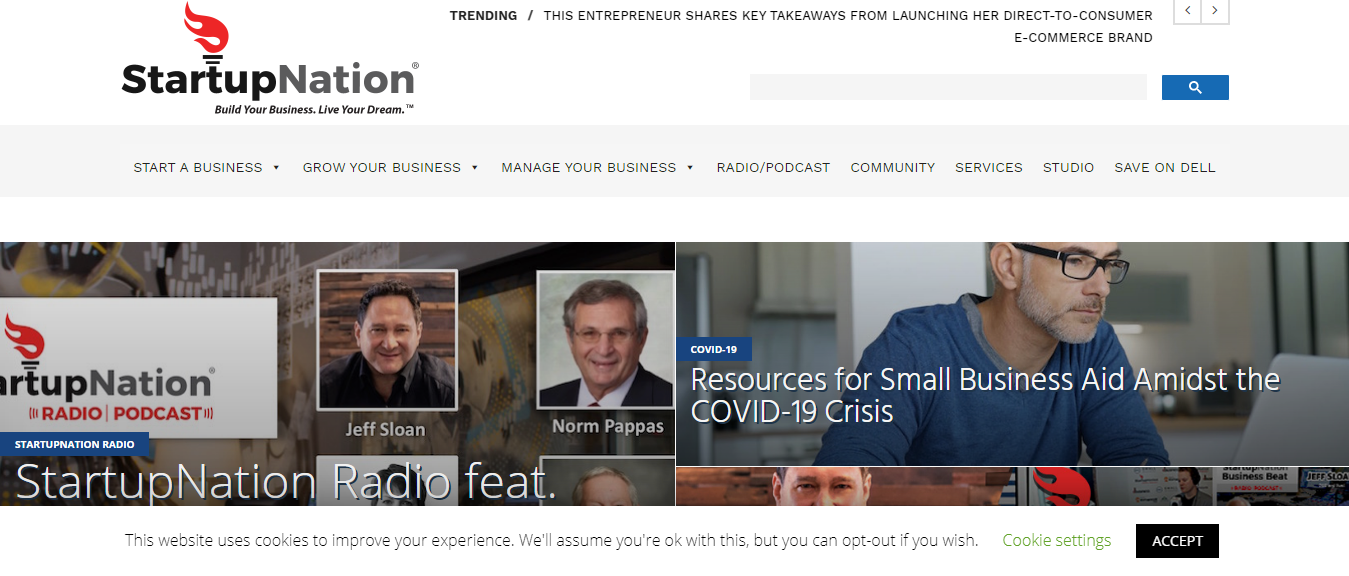 A good place to go to find your investor. If you are a startup newbie, Gust can be a great place, to begin with. Gust offers you community with over 800,000 founders and 85,000 investment professionals help you put your best foot forward.
#12 Google Drive
Cloud storage for every business with a lot of space for free.
#13 LinkedIn
The social network into the business world. Before you settle the team, use G-drive features to ensure proper tools for their everyday work. 
Getting your team's work on the cloud allows them to emphasize their workload and productivity wherever they are. Moreover, it allows you to be up to date with current needs and requirements. 
This is a great source of information for non-profit start-ups.
All things related to SEO and marketing trends.
If you have only just started, your SEO strategy will lead your start-up and your business to the next level, so be sure to be up to date with SEO trends. This platform allows you to monitor what is currently buzzing in the SEO world and allows you to adapt your website accordingly.
If you are not sure why corporate blogging is important, go visit the site.
No start-up should start without Analytics. Or SEO. To get where you headed you need both. Google Analytics incorporated on your website allows you to measure your website performance and adjust your business or marketing strategy accordingly. 
A handy tool to check events that interest you. Whether you need to talk about your start-up, present new products, or just promote a cause, this tool can help you find the right event to do so. Or, if you need interesting meetups to mingle and connect, this tool can do you good as well. 
Another good source for more information on fundraising. It is a business crowdfunding platform that enables companies to raise capital from investors, customers, and friends. They offer help in creating business and marketing strategies, finding investors and clients. 
Set Google Alerts to track keywords related to your industry or mentions of your company. Whether it is the media or social media buzz, or dissatisfied customer in the blog post, these alerts allow you to react on time.
Get your start-up strong
Be sure to think of your business strategy as well as the exit strategy. Use available recourses and tools to make your startup grow steadily. Monitor the relevant information and adjust your business accordingly. In today's environment, information and quick respond are what will make your startup last and grow further.
While you doing so, for the remaining useful websites, see the list