Ever since I read that Wasting Time on the Internet is to become a university class, I ought to say I changed my perspective on the term itself (although I still associate the beauty of wasting time with Otis Redding). But what wasting time is for me, may not be for someone else, right?
However, I just might use it as a strong academic excuse every time I catch myself wasting time online, which for me means – reading something interesting.
For quite some time, I was under the impression that it's "trendy" (easier?) to have social networks deliver daily interesting content, that they have become our curated tools to lead us to new and interesting stuff. Blogs are, however, still my favorite tools to get the daily dose of brain food. Every now and then, I delve into the world of strange and peculiar niche blogs I come across and these are my latest picks.
We all search for food and travel tips from time to time, right? Until recently, I have never found a blog I would want to visit often. A great deal of food and travel blogs live online, however, I like Edible Geography because unlike other food-related and travel blogs, this blog has put a soul into it.
It's a combination of food and geography blog with many interesting things to find out and learn about food history. The last post is about a pop-up French fry exhibition. Interesting, right? If you are more interested in experimenting, than go to Food replicator, a blog about Star Trek recipes where you can find recipes for Balso Tonic, Klingon Octopus or Jellied Gree-worms. There's a good index of recipes, though.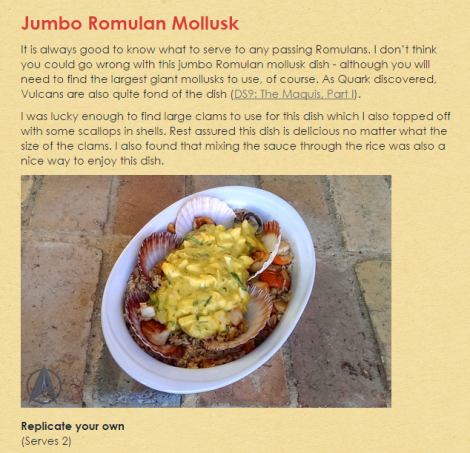 If you truly have time, only then you can visit Ask the Past, a blog by Johns Hopkins history professor Elizabeth Archibald.
She offers advice on various subjects from old books, that is, very, very old books, whether the advice is good or bad.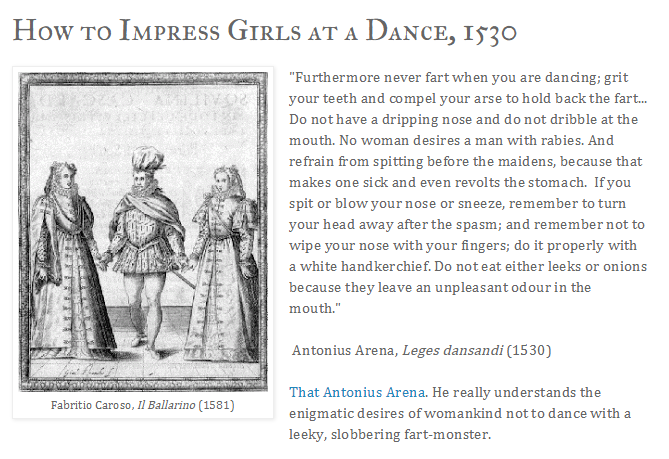 For instance, How to Tell if Someone Is or Is Not Dead (1380) or How to Sober Up (1628). There is some interesting stuff to read about.
This is a blog I have high hopes for. The blog What Ali Wore was created after Zoe Spawton, a photographer, got the courage to ask Ali to take his picture. Ali walks past the café in Berlin where Zoe works every day at 09.05 am. He is a doctor, has 18 children, and is Turkish who have been living in Berlin for 44 years where he retired and became a tailor.
He has a peculiar sense of fashion, thus, many great pictures of him you will find on the blog. I hope this won't become another boring fashion-like blog, but rather an interesting story. If you are anything like me, and enjoy strange personal stories (sort of Jim-Jarmusch-Wim-Wenders-like-stories) than you will love this blog that has a good potential to become an interesting one. We'll see.
An oldie but a goodie is a project by Benjamin Dewey, a comic book illustrator, Things Could Be Worse.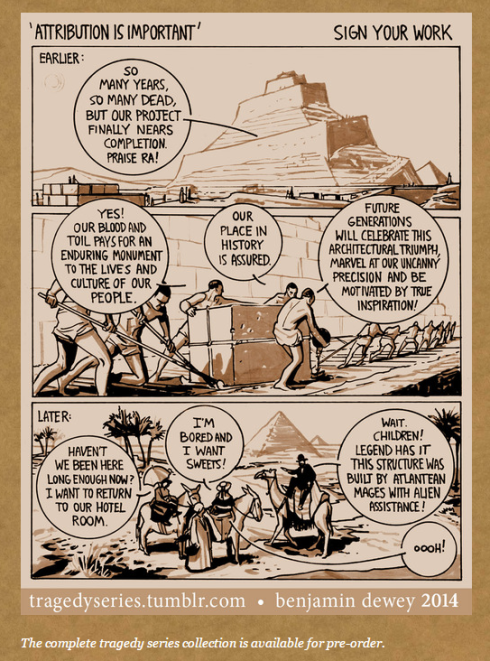 If you need some comic tragedy in your life, go visit his blog.
The first one is the best place to hang out – it offers a list of the most interesting topics and subject around the web, a filter blog, as they call themselves. You go there if you want to know more about The War of The Words. The second one is sort of a funnier version, but still, present a roundup of interesting news.
What's your favorite time-wasting niche blogs?