In case you have missed it, earlier in September Verge was yet another tech news site that went fully responsive, "no more mobile site, no tablet site, no desktop site – there is just one Verge for everything".
The site is now much faster regardless of a device you use. Moreover, they're also taking down the apps, and shutting off the API. Is this another (episode of) breakthrough for responsive design?
This should not come as a surprise given the advantages of responsive web design.
However, the question remains – why responsive design?
One of the answers might be the fact that users leave a website if it takes more than 3 seconds to load (in fact, 57 % will leave your website, as  research showed). Moreover, "a one second delay in page time equals a 7% loss in conversions, 11% fewer page views and a 16% decrease in customer satisfaction". Through HTML5 and CSS3 features (media queries or fluid grids for instance) your content will have optimal display across various screen sizes and types (from your iPhone to Mobile Safari or Chrome on your desktop) because each device knows how to apply different layouts rules.
If you are thinking about redesigning your website, you should know why responsive web design is becoming more popular.
The first feature to consider before you decide to make the switch comes solely from the user experience point of view. If users are what gets your business going (most of the time they are), a single URL page makes it easier for users to share and link content, which, in turn will have a positive impact on your conversion rate.
When you think about the users, you should think conversion rate.
Responsive websites provide great user experience by adapting to screens automatically, presenting information in a format that is easy to browse across multiple devices. When you don't bother your users with zooming in or pinching their screens to see what you website has to offer, they will come back.
An increase in traffic and improved conversion rate is closely linked to a better user experience, logically. Usage of tablets and mobile devices in on the rise, and if you offer an easy access to your content, you will increase traffic to your website.
Mobile growth is not decreasing; in fact, by 2018 it's expected that
the number of mobile devise exceed the world's population by 2014
monthly mobile tablet traffic will surpass 2.5 exabyte per month, and
by 2016, tablets will exceed 15 percent of global mobile data traffic
Responsive web design is a necessity for every e-commerce site.
Aberdeen Group conducted a study where they revealed that responsive websites were rewarded with a 10.9 percent increase in visitor to buyer conversion rates (non-responsive had only 2.7 percent increase). Other brands also praise switch to responsive design as their best decision.
When it comes to search engine optimisation, responsive design has a huge impact on it.
Google's help page suggest that a single URL helps the search engine assign indexing properties of the content, while load time is reduced and no redirections is needed. Apparently, having a single page makes it easier for everyone, including having one SEO strategy. A single page also improves monitoring, reporting and analytics.
If you are investing time and money into effective online marketing strategy, responsive design improves social media referrals that are in most cases and the largest percent, coming from mobile devices.
Responsive web design thinks about content and design in mind, that the content fits into the design and flows from page to page, and how different elements of design come together to create a consistent experience.
At Eton Digital, we have applied responsive web design techniques to different projects, focusing on providing consistent experience.
Regardless of a device or screen size, responsive design must meet the needs of the end users, and this is what we strive to achieve.
These are some of our latest projects.
Founded in 2014, L'Idealist is an advanced start up, an online luxury marketplace that brings together the most prestigious international dealers of antiques, vintage furniture and design, fine art, estate jewelry, vintage couture and fine homes.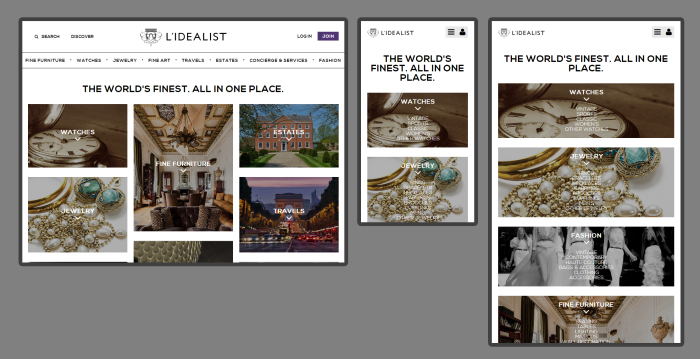 Jumble Trail is like a car boot sale but on your street; communities co-ordinate to set up stalls outside their houses to sell bric-a-brac, toys, vintage clothes, cakes or whatever. The whole thing is coordinated online providing visitors with a color coded map to explore the treasure on sale in the neighborhood.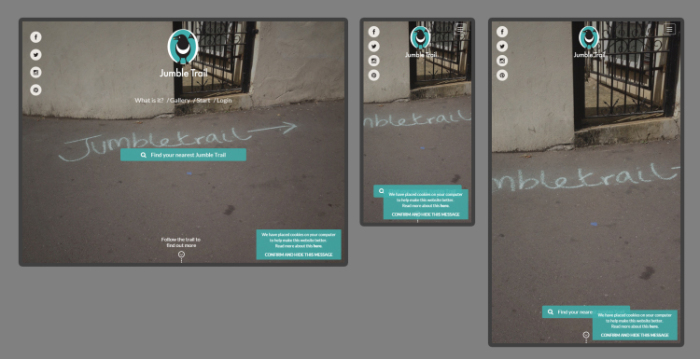 Procurious is an online business network for a new generation of procurement professionals. It's a hub for them to advance their career, develop skills and expand their professional network.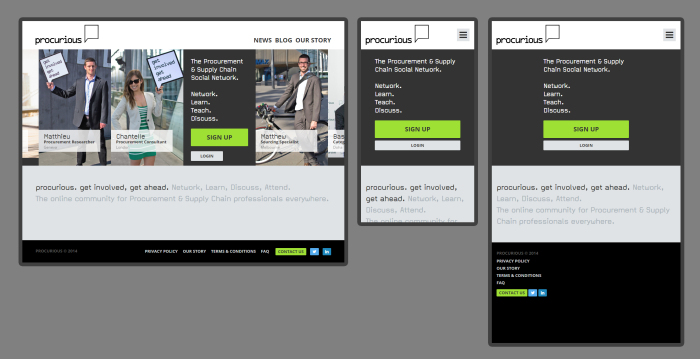 Founded in 2014, Divum is working toward bringing a fully functional OS in the cloud. The team behind Divum strives in making your experience as easy as possible, and given this is currently their BETA version, your feedback is valuable.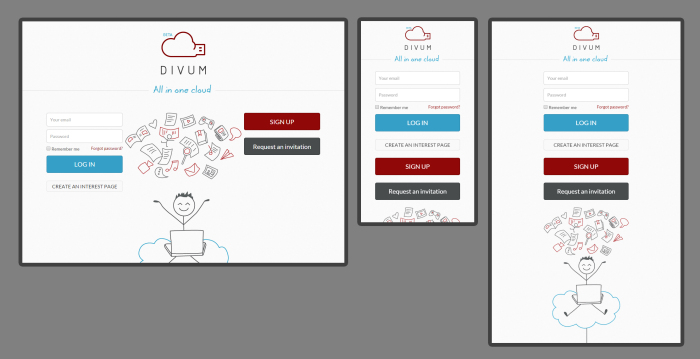 Established in 1977, Nissan Ireland is responsible for distributing the full range of Nissan new cars, commercial vehicles / vans and forklifts within the Republic of Ireland. See our case study to learn more.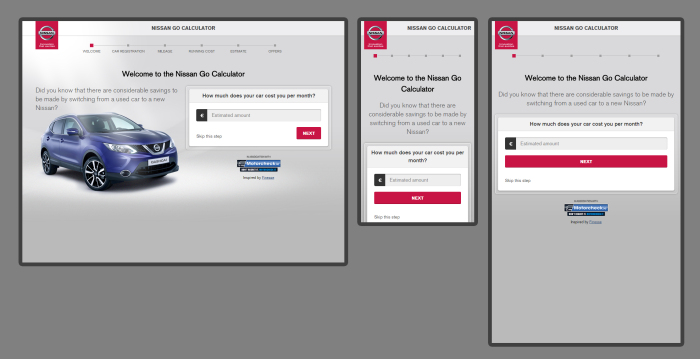 The fact that the major tech news website went responsive certainly gives more credentials to it. We live in a "always online" era, so if you can save money and time while giving your users/followers/consumers the best experience, then why not choose one design for the website?