Do you know how effective your website REALLY is? A quick website checkup can show you whether your website is working flawlessly or does it need improvement.
Although this might seem, to many of you, a very generic (read: unnecessary) list of tips, many business owners, content marketers, SEO consultants, web developers, you name it, still overlook, forget or find it cumbersome to regularly perform tests and check if their website is working properly.
To help you, we have created a basic website checkup listing the mandatory steps in case you're launching a new site, or in case your site is up and running. So, take a look at all important reviews, tests, and website checkups you need to do.
Review KPIs, SEO, and analytics
Measure key performance indicators, search engine ratings, general website analytics to check your website performance. A solid foundation for SEO success is something you can be satisfied with when you launch your website.
But, you don't only have to make sure it stays that way, but rather do all necessary measures to improve it over time. From website architecture and XML sitemaps to and content hierarchy to metadata, leave nothing to chance. 
Review all pages of the website
Monthly checkups won't take more than a few minutes of your time, but you will be sure that your website is up to date, without any old information, missing pages, outdated contact information, and more.
When you methodically and thoroughly check all pages of the website, you may find broken links, missing page titles or meta tags, inconsistent styles or formatting, typos or grammatical errors and other errors of any kind, other features that don't work or could use improvement.
You may find this not as important as checking security, however, it's crucial for overall user experience.
Check security updates and bug fixes
Security checkups should be done monthly or as patches are released. By properly setting up site security you can prevent loss of data and protect against malware and other damages.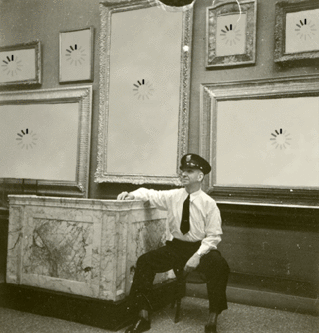 You also need to make sure that both your hosting provider and web developer update the security patches, install any upgrades, updates that may encompass web server, database, CMS, etc.
Website checkup for website forms
After any updates, make sure you test the checkout process on your website. Are your "money pages" working flawlessly? While only 20% of people will read your entire website copy, make sure that your product page is one of them – which means you should test whether the "request a free demo" or other CTA buttons and forms are working properly.  
Review contact information
No surprise here, contact information on your website should always be up to date and accurate. Any changes in your company should get you thinking to update your website with new information. Moreover, you need to ensure that the inquiry or notifications are going to the right person.
What about your email signup? Does it save to the database?
Check website backups
Are your website data backed up? You should ensure that ongoing copies of the site are being created and stored regularly, and passwords and different website credentials are secured and stored in a database.
Test website functionality
Are your social media share icons working properly? Auto-responders? Feeds? What about integration with third-party tools (CRM, e-commerce software, marketing platform)?Test to see whether different features on your website are working correctly.
Test design and compatibility with browsers
Take measures to make sure your website design is pixel perfect. A good UX design is a long-term investment and, if done right, it lasts a long time, however, every year (or two) you should check your website's effectiveness.
A good choice is to create a responsive site. However, you should still check out the design across all devices. Another thing to do is to review and test your website in various browsers regularly, and you would want to have your site pages compatible. Also, make sure your images, scripts, and CSS are optimised across web pages.
Review copyright notices and legal disclaimers
Each internet industry has its own set of rules, make sure your website complies with global privacy laws and regulations. Review (or update) your privacy policy, site terms, and conditions of use, terms of sale and any disclaimers to make sure you aren't missing anything.
Finally, renew your domain names
As a critical component of your website, the domain name needs to be renewed on a regular basis. You don't even want to start thinking about the consequences if you forget to renew your domain name.
With tips listed above, you can prevent turning small problems into bigger ones, making it easier to resolve and fix them.
After all, you've invested time, money and resources into web design and development and if you aren't scheduling a checkup for your business website as often as you should be, all those efforts might go in vain.  
Find out what a full service web agency can do to help you take your business to the next level. Get in touch with us today.