A thoughtful, well-written content on Web design, UX, Graphic design, UI and the web, in general, has a harder time being discovered. If new to web design where should you look for inspiration, advice, or a practical lesson?
Now and then we encounter a new all-things-web-design blog, but while many write about web design, only few say and think quality. Some do it for the clients or the exposure. Others offer nothing but dull and uninspiring topics, and some are truly inspirational and creative, urging you to share. This goes for online magazines alike.
It's time to refine the list of web design blogs and magazines to visit.
Having that in mind, especially the fact that keeping a high-quality blog on such topics is a difficult thing to do, it's long overdue for a new list of web design blogs, so I have compiled a list of blogs that answer the question: Why should I read it?
So why should you?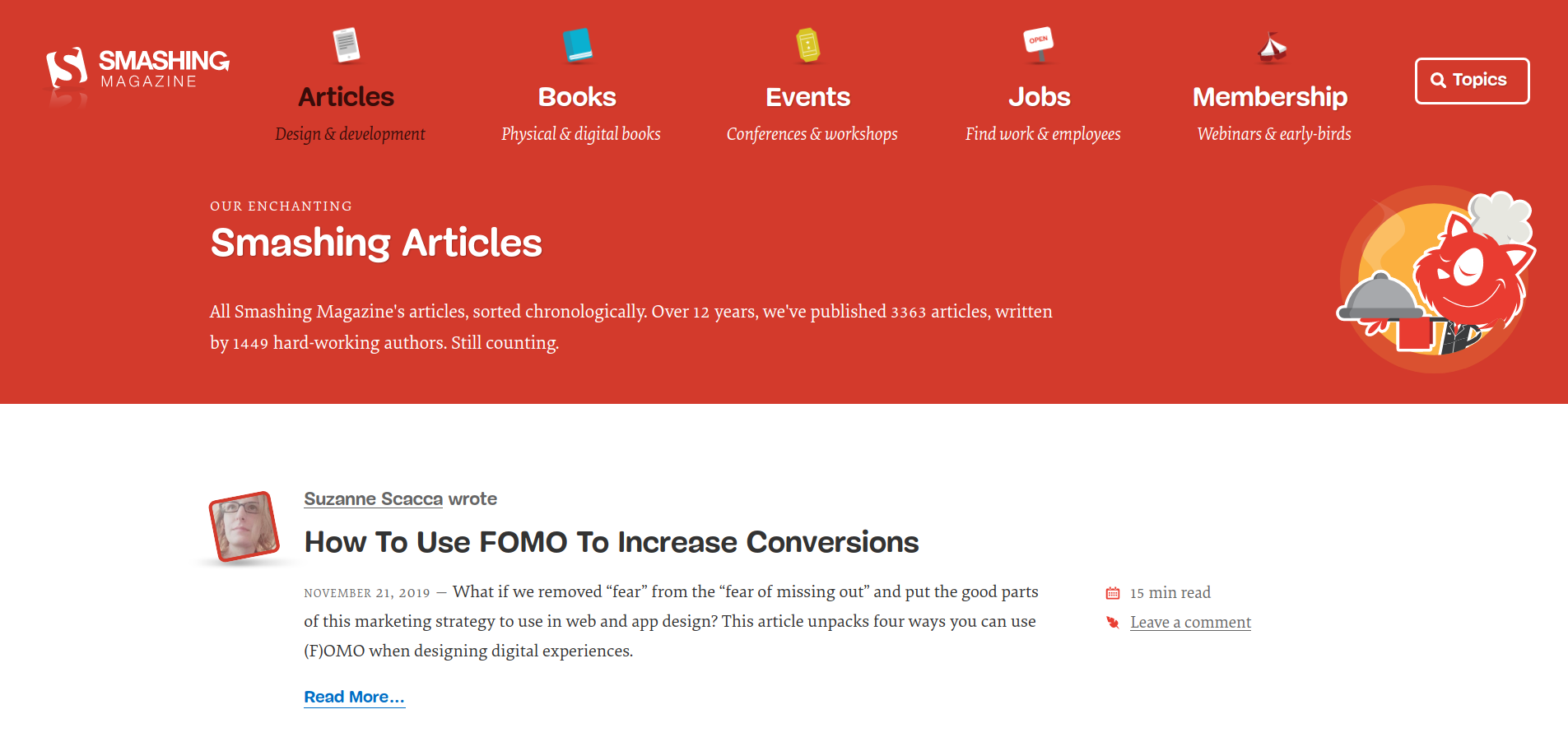 Everybody knows about Smashing Magazine, one of the most influential resources for web designers. Since 2006, when Sven Lennartz and Vitaly Friedman founded it, the magazine has been providing the highest quality content on web design, among other things.
Their topics are detailed and advanced for someone who is just beginning; thus it might be discouraging.
Still, the site has a huge e-book library, and they are also organizing conferences and meetups. If you truly want to be good at what you do, challenge yourself.
Abduzeedo: If you hit a creative block
Founded in 2006 by Brazilian designer Fabio Sasso (currently working for Google, just to mention) as a blog for his personal design, Abduzeedo (abduzeedo-abduzido (Portuguese) -abducted) quickly became a vast source of inspiration with useful tutorials for every designer.
A List Apart: For the news in the web industry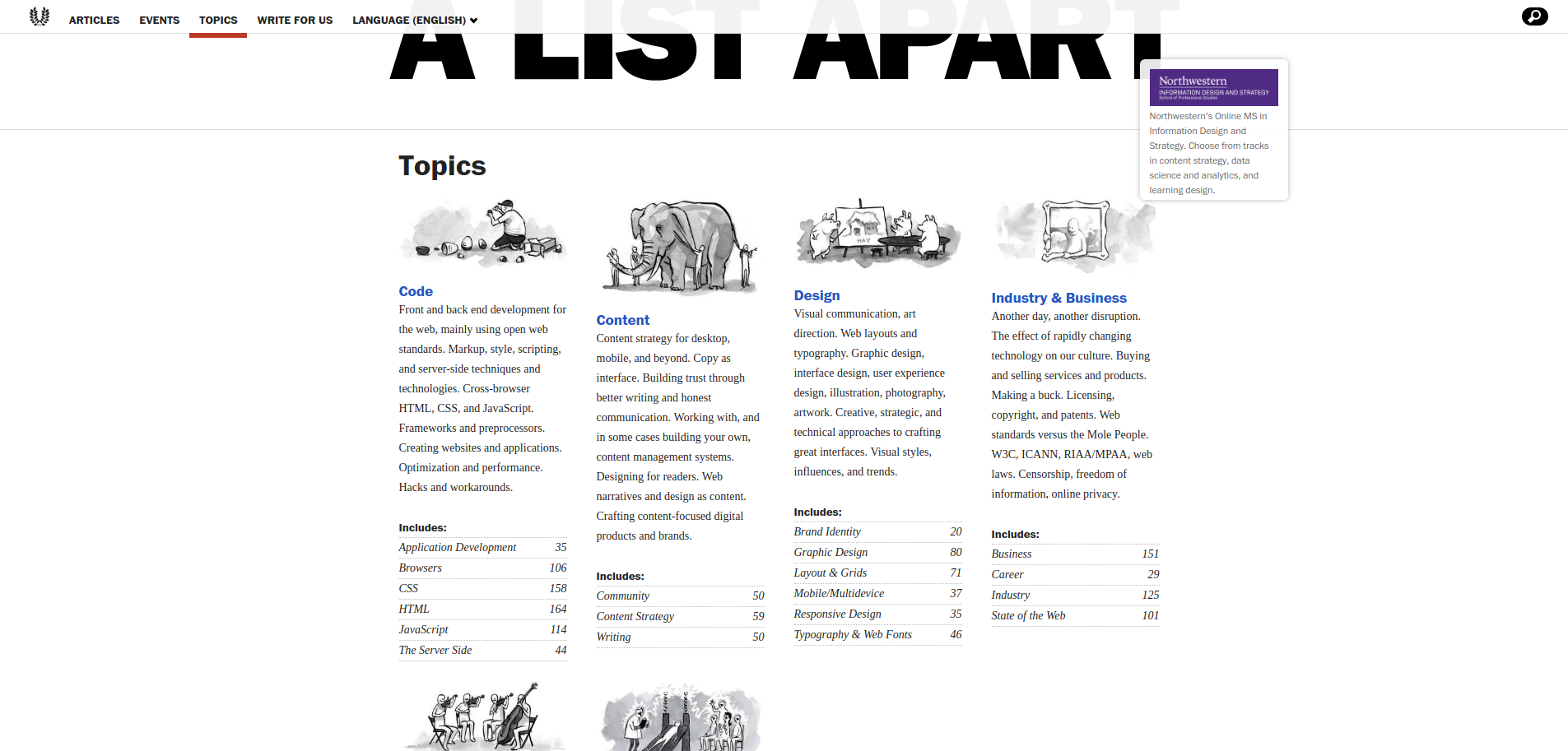 This is a magazine "for people who make websites" that has been around since 1997, and this in many ways says a lot about its reputation.
To put it simply, this is where you go if you want to know more about web standards and the best practices. Jeffrey Zeldman, the founder of the magazine, also co-founded A Book Apart, the publishing house.
Design Taxi: For creativity and inspiration (another one for – If you hit a creative block)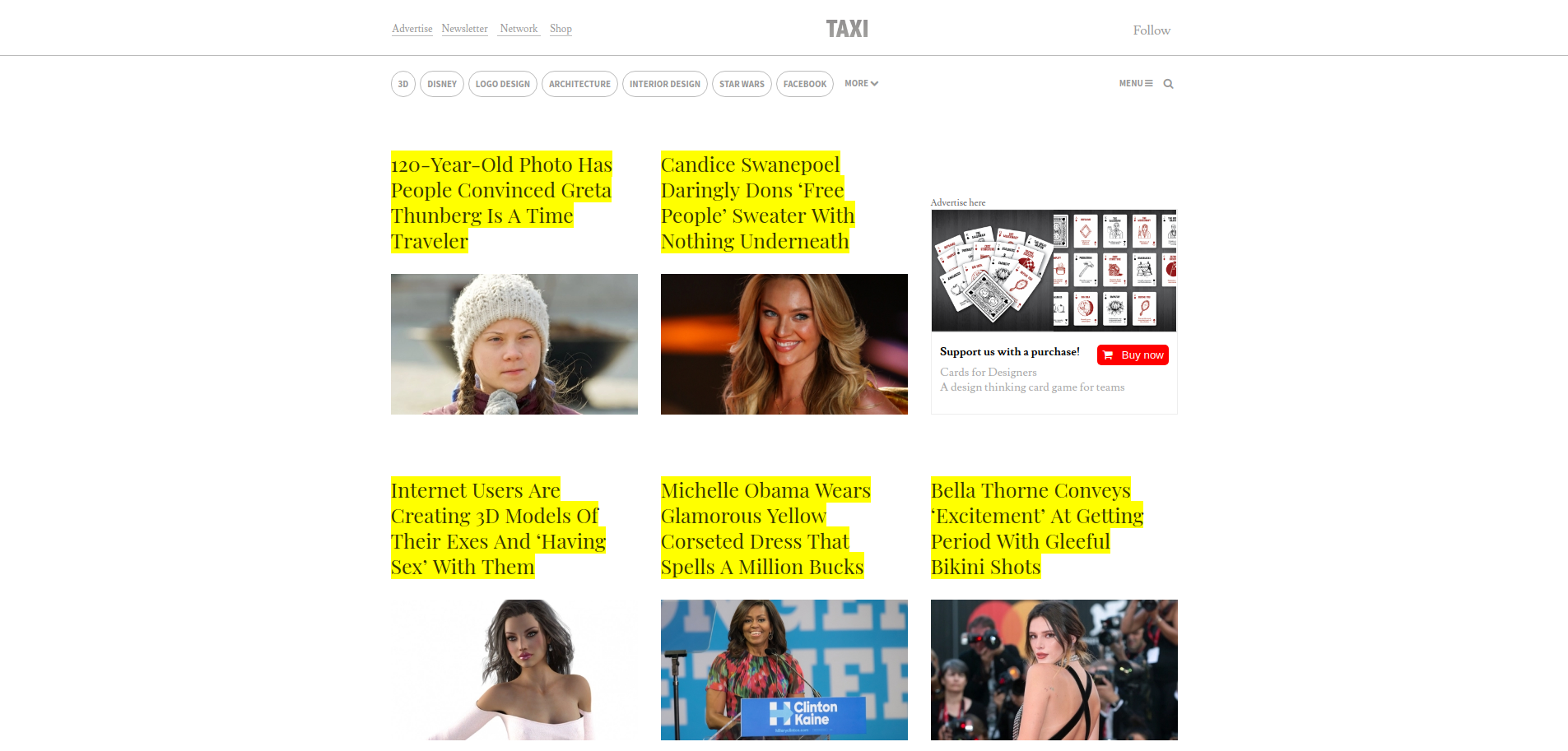 Founded in 2003 by Alex Coh, Design Taxi is a site that offers a huge amount of daily inspirational articles on media, photography, illustration, architecture, apps, the creative industry in general and more.
Apart from a daily dose of creativity, you can use The Creative Founder to post and find jobs and present your portfolio, and The Bazaar, if you have some creative objects to sell or if you want to buy.
UX Booth: For everything UX design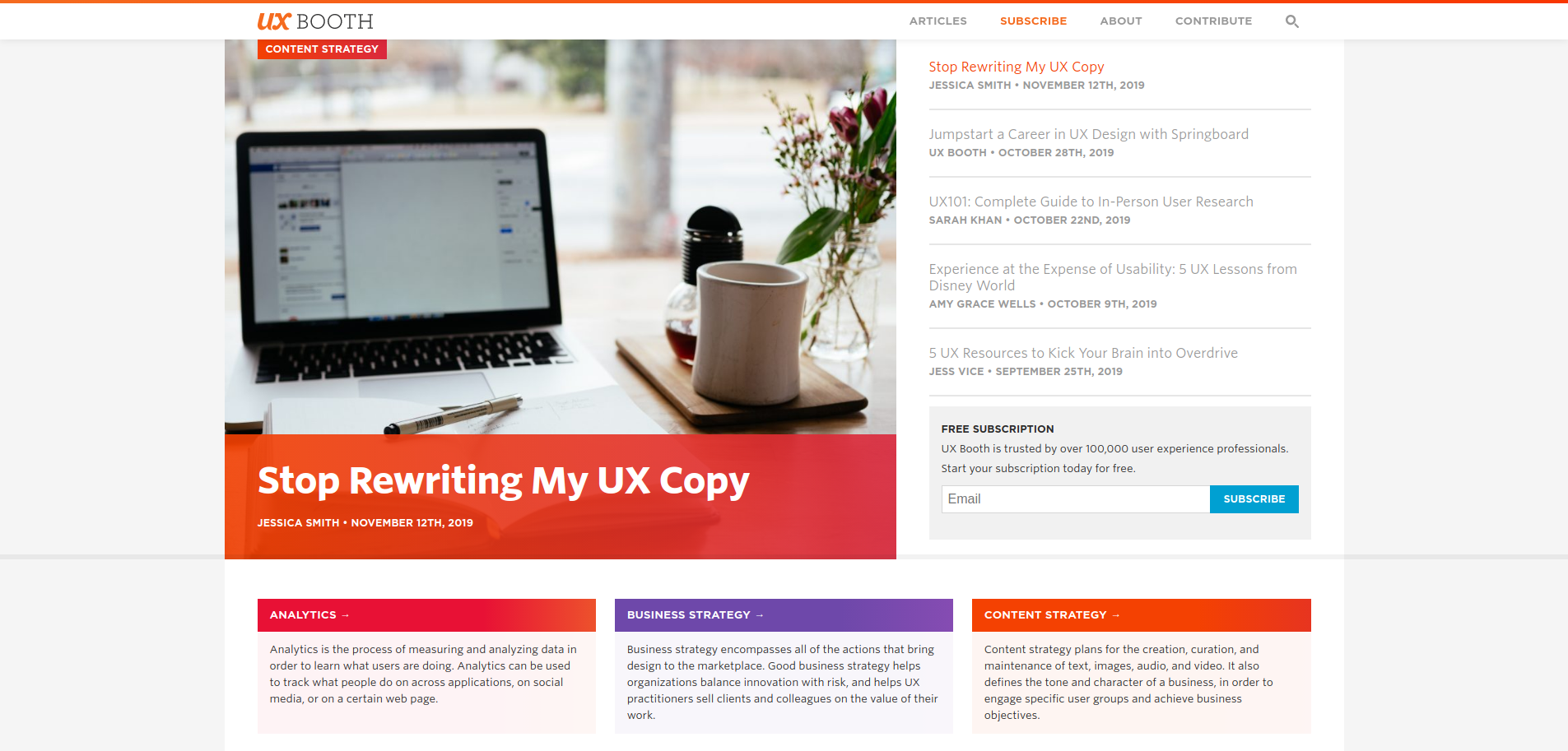 The blog has been running since 2008, and for six years a collectiveof designers (authors) has been offering great content for the UX community.
They cover interaction design, analytics, design philosophy, design strategy and research and more.
Whether you are a beginner or have an intermediate knowledge, you will find topics of interest.
If you spend more time on the site, you will see that the primary focus of the authors is to give insights about how the web is changing, thus how that is impacting users and designers alike.
Speaking of UX, you can also check out amazing blog spots such as UX Collective and UX Matters to browse amazing and inspirative stories about design.
CSS-Tricks: For CSS and related topics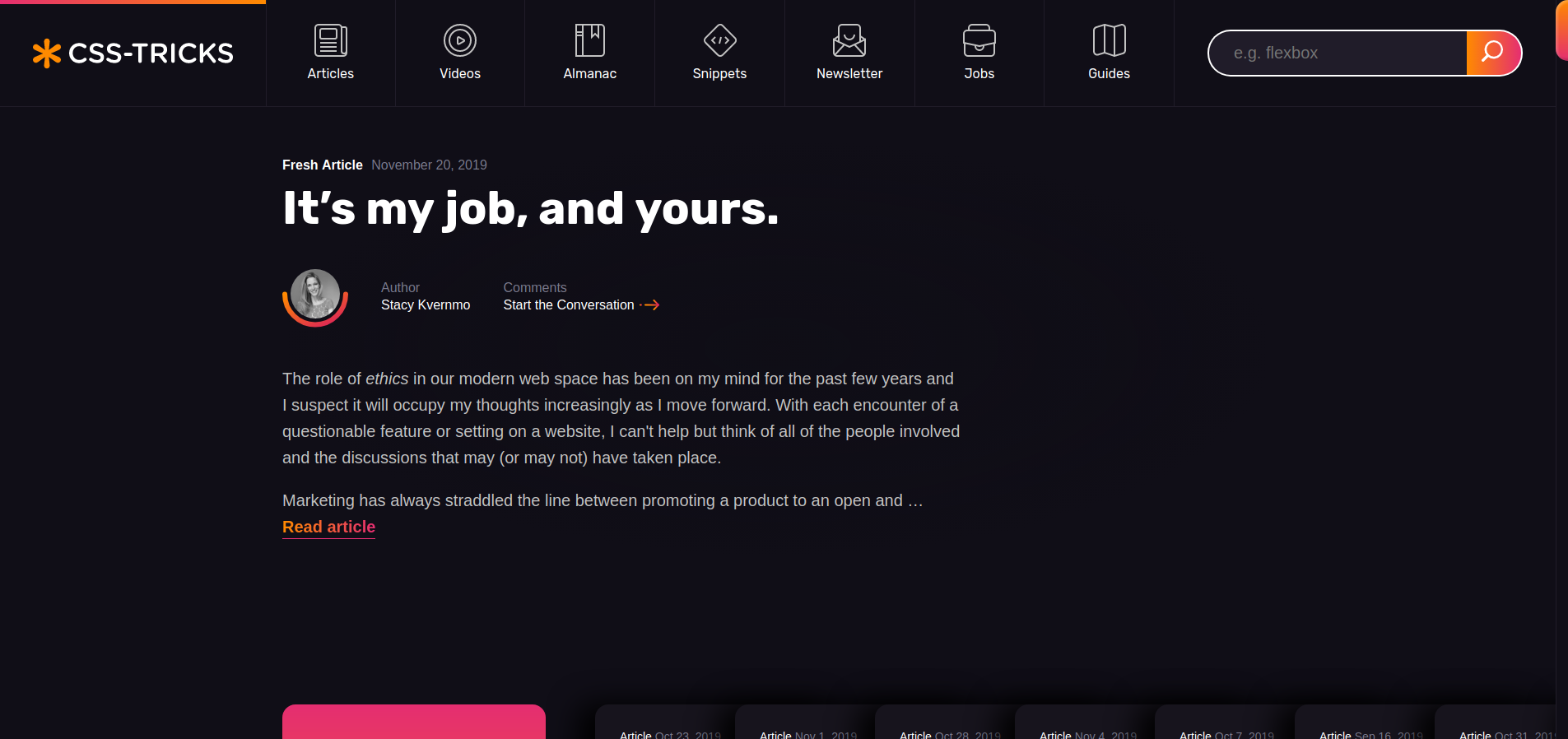 In a word, Chris Coyier's public space for everything CSS-related. What's so great about it? Besides his simple and easy way of communicating and sharing, you can learn about JavaScript, jQuery, PHP, WordPress, HTML, CSS, and more, whether via a podcast, text or in screenshots.
Chris has also created ShopTalk podcast where he discusses all things related to web design and development and The Lodge course to help you learn how to build websites.
Tuts+: For tutorials about everything
This is a place for some of the best web design tutorials on the internet, especially great for beginners – the only thing you need to do is to choose.
The site covers Photoshop, HTML & CSS, WordPress, mobile development, game development, web development and more. If you want to spend a little money, Tuts+ Premium for more tutorials, eBooks, courses, and guides.
For more great web design tutorials, check out Codrops, run by two web designers Manoela Ilic and Pedro Botelho and TutorialZine for the latest trends in programming languages.
Blog.SpoonGraphics: For graphical and print design and illustrations (and Adobe Illustrator and Photoshop)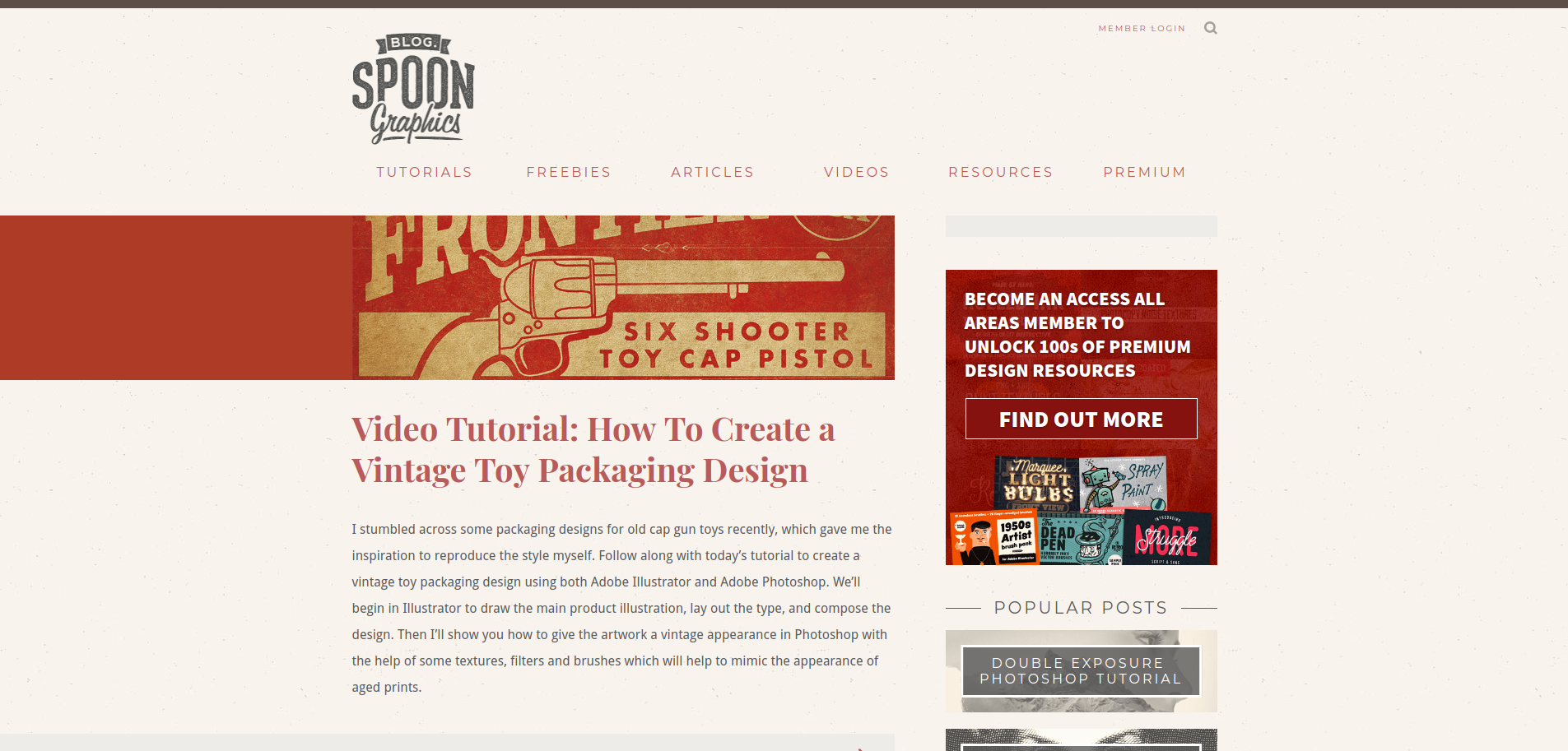 Founded in 2007 as a personal blog, Blog.SpoonGraphics grew to be a favorite place for design tutorials about various techniques and effects in Photoshop and Adobe Illustrator.
Chris Spooner, the founder, is ready for all your questions related to web design. Visit the site if you want to read quality articles on design news and to see high-quality tutorials.
Design Envy: For all things design by designers for designers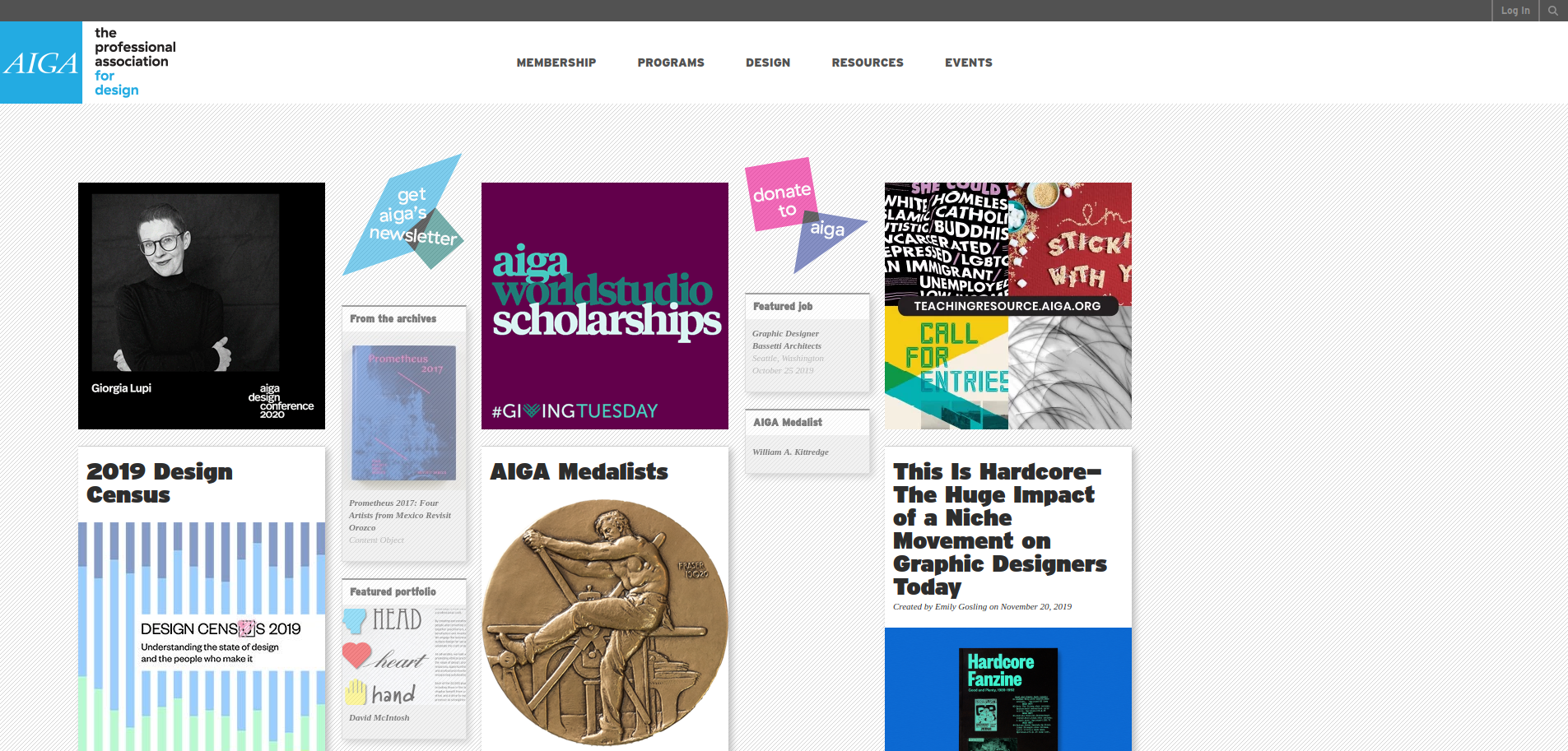 Sponsored by Adobe and AIGA, Design Envy calls for artists from different design disciplines to curate their content for each week – from designer to designer.
Web design is only a part of the topics covered, but this approach is great for new ideas no matter the industry.
.netMagazine: Because it's an actual magazine founded in 1994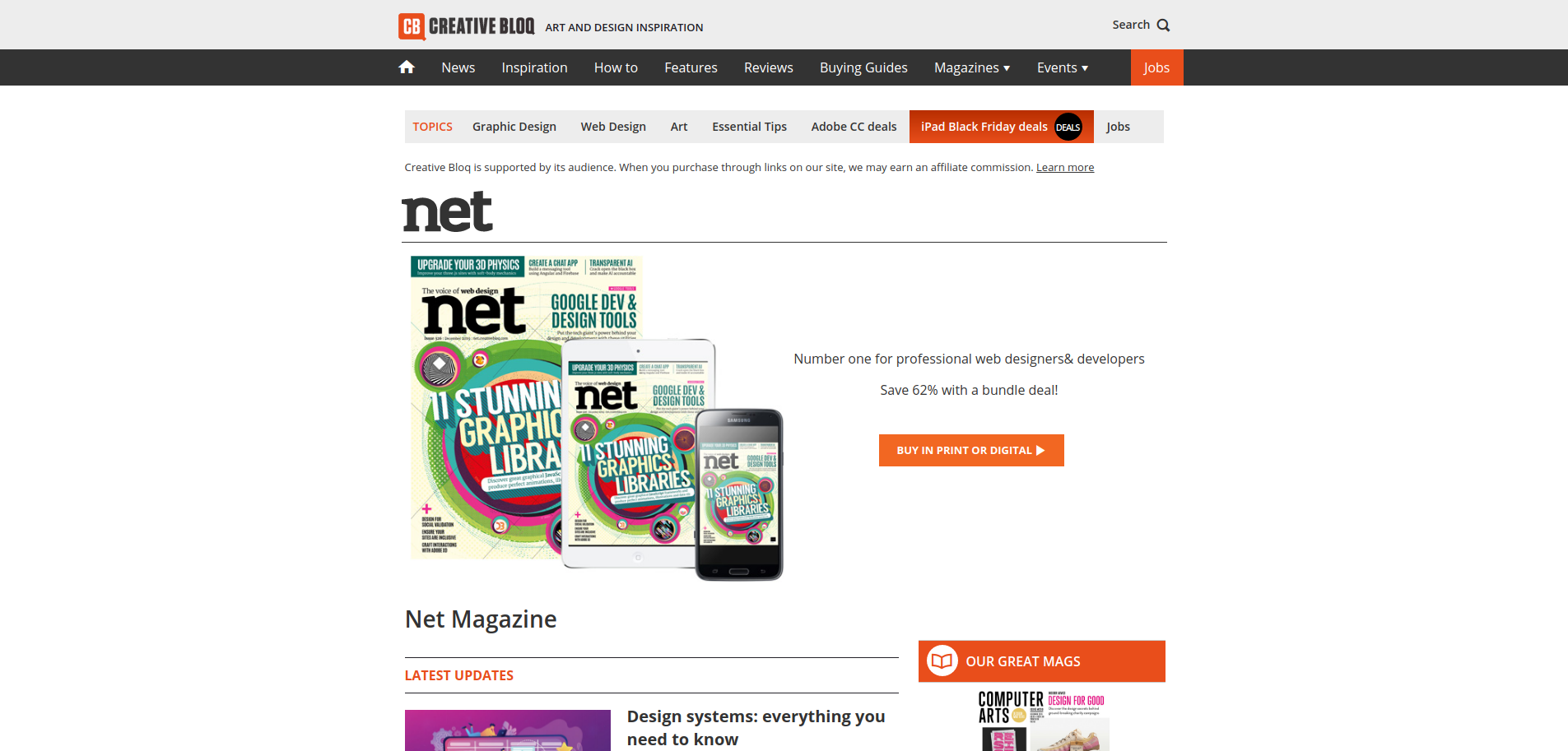 This is a world's best-selling magazine for web designers and developers. Whether you favor print or digital edition, check it out to read what major industry players advice and think about.
Speckyboy Design Magazine: For time-saving techniques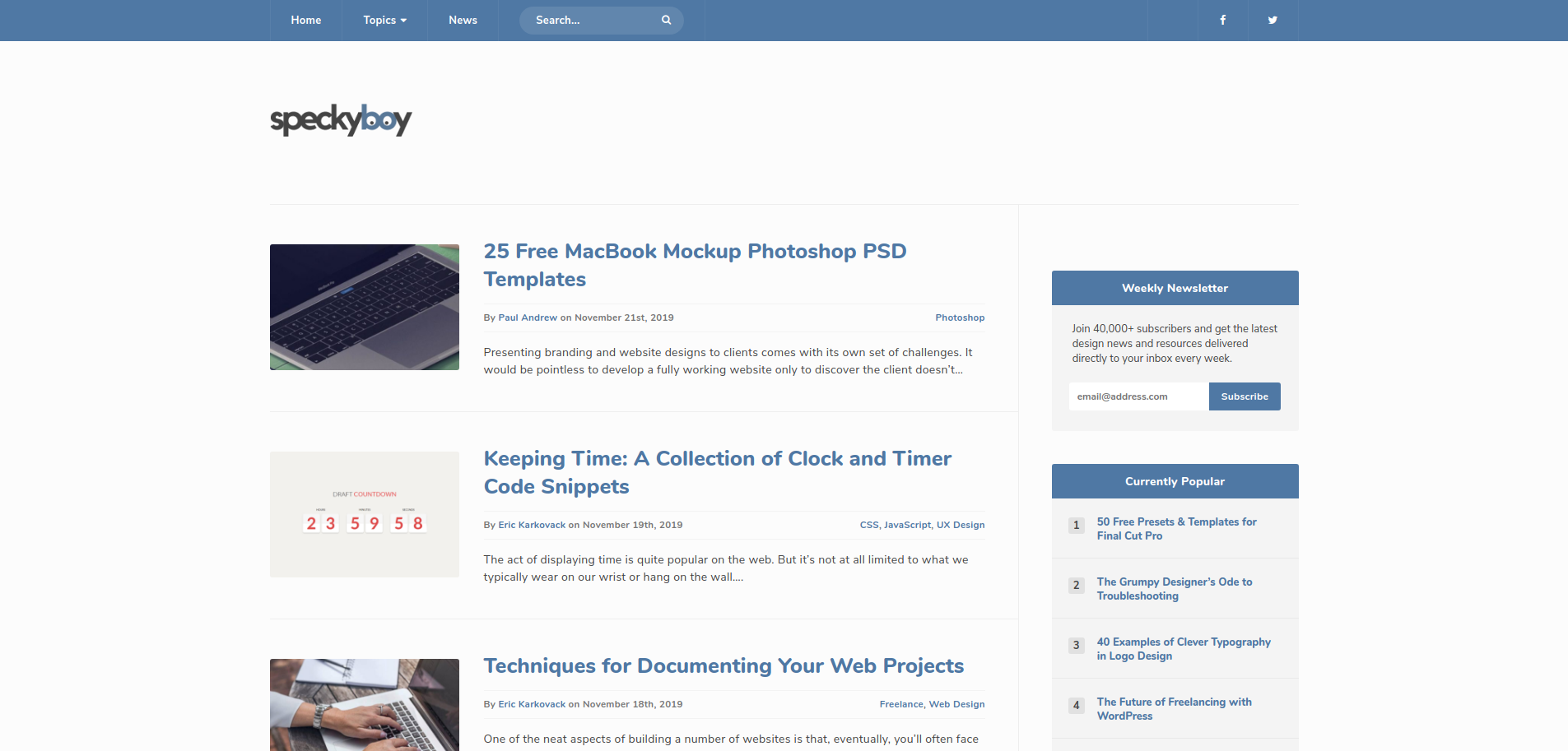 Founded in 2007 as a personal blog for Paul Andrew, Speckyboy Design Magazin was transformed into an influential design blog that gathers a team of designers who is covering Graphic design, UX, Mobile design, WordPress, Freelance, Photography and more.
When you visit this blog, you will find insightful tutorials and advice, and useful resources about different web design tools. All in all, it's an enjoyable read and time spent efficiently.
Web Design Ledger: For quality content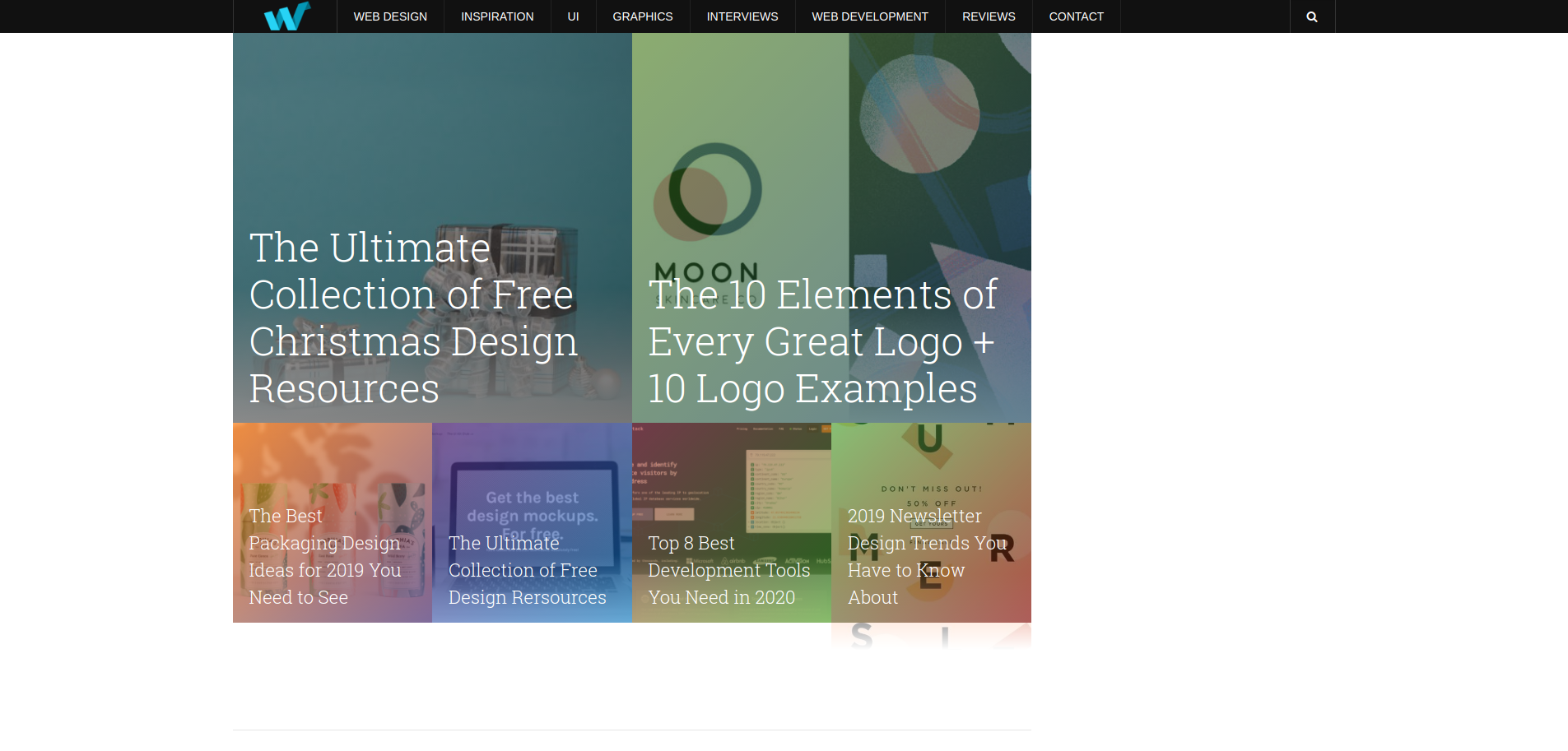 Henry Jones, a college dropout founded Web Design Ledger in 2008, now one of the largest web design blogs on the internet. This is a platform for web designers to share and inspire with everything web design related.
To conclude this list, there are two more blogs to visit, David Airey's blog if you are interested in branding and graphic design, and Swiss Miss, a blog by Tina Roth, for inspiration and insights about design business, in case you plan to start one.
Although we decided to select blogs and magazines to answer that above mentioned question, this is not solely our opinion, apart from rankings, and a huge number of followers, first and foremost, these blogs say and think quality, which we rank as the most important.