Have you already planned your conference calendar for 2020?
We have collected the best UK tech conferences worth investing your time and money and grouped them for different target audience – developers, designers, game developers, and marketers.
But before you browse the list, let's go over the important quality requirements of a good conference.
So, this is what the conference has to provide you with:
Experiences that build long-lasting relationships

The chance for dialogue and collaboration

The program that meets your skills and knowledge

Takeaway and practical knowledge

An opportunity to leverage technology to build connections before, during and after the conference
Here's the list of the top conferences in the UK that meet the requirements.
27-31st January 2020

London
NDC conference started in Oslo in 2008 and quickly grew into one of the largest conferences in Europe that focus on .NET and Agile development.
Today, the NDC conference is a 5-day event, with 3 days of sessions and 2 days of pre-conference workshops.
19-21st February 2020.

London
The annual PHP UK conference brings three days of learning through amazing talks from 30 carefully picked speakers. It's a must-attend event for PHP developers.
19-20th September 2020

London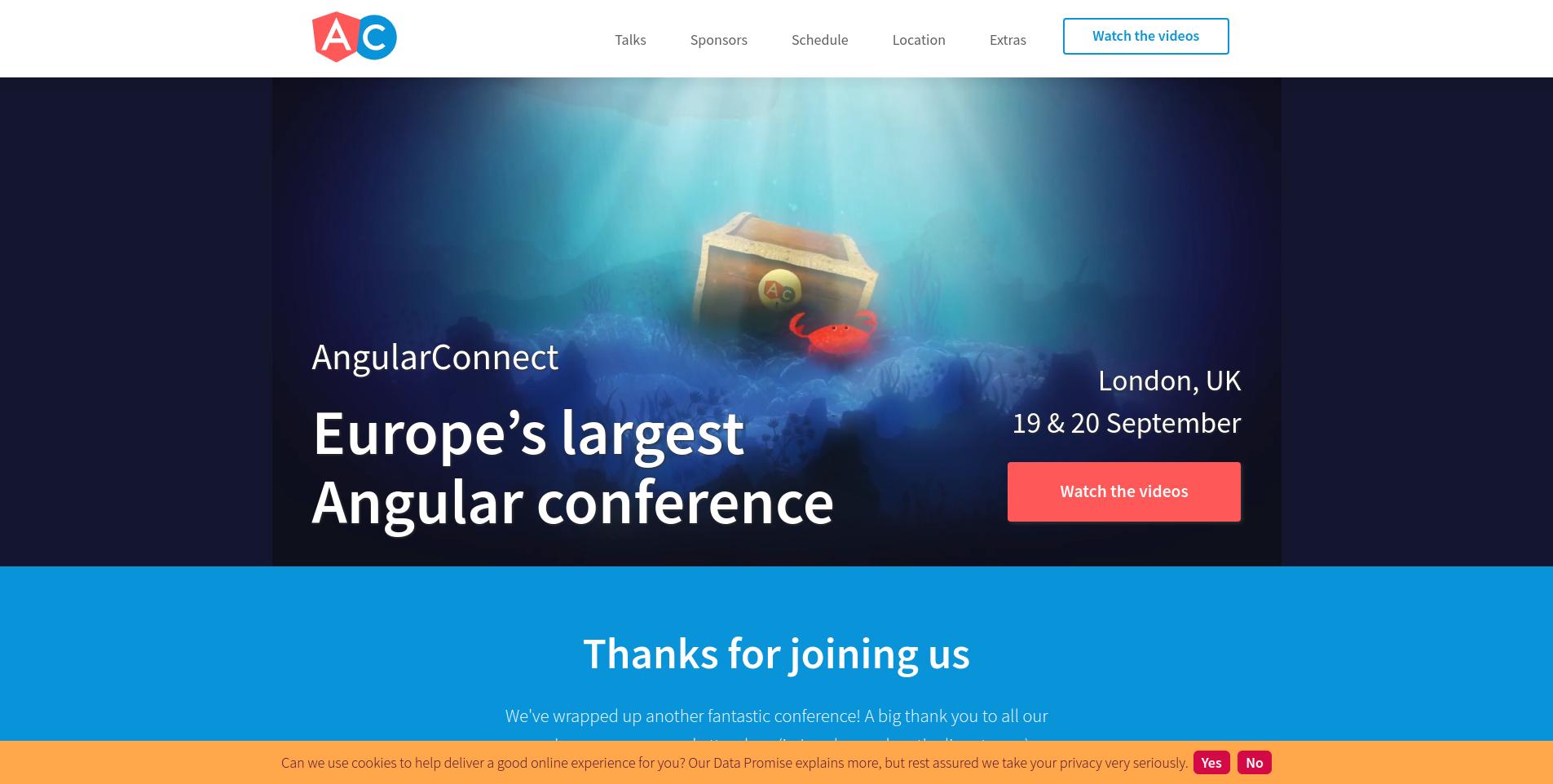 You can expect inspiring, practical and entertaining talks from 40+ speakers over the 2-day conference along with 1000+ other Angular developers.
Organizers have announced the top world-class selection of speakers, games, great food and drinks along with loads of opportunities to connect with the Google core Angular team.
20-23rd April 2020.

London
This 2-day conference focuses on software architecture fundamentals and best practices.
The speakers will be talking about trending technologies such as microservices, cloud architecture patterns, and chaos engineering along with how to deal with legacy systems and software.
Besides the talks, this conference offers 2-day training courses, sessions, and tutorials. This is also a great networking opportunity to meet industry leaders and share ideas with peers.
14-18th September 2020.

Dublin
ODSC 2020 is one of the largest applied data science conferences in Europe. In 4 days, you can get data science knowledge, attend training and workshops, and get to meet the best in the industry.
Besides open-source tools, libraries, and languages, conversational AI, data science research, artificial intelligence and speech recognition are some of the announced topics.
Different dates and cities
As the organizers say, Code Sync is the Alternative Programming Conference, that focuses on promoting useful non-mainstream technologies to the software industry.
Every Code Sync conference (Code Beam Lite, Code Beam SF) has a focus on a different group of industries such as gaming, telecoms, finance, new media, and health, highlighting how tools are used to solve problems in those domains.
The 2019th edition of MUXL explores the evolution of and future of UX design, with a focus on new and emerging technologies.
There will be talks about new technologies: virtual reality, artificial intelligence, augmented reality, connected cars, and homes, voice first or mobile gamification.
13th – 15th May 2020

London
Devoxx UK is an annual, 3-day conference organized by developers for developers, focused on Java, Android and HTML5, and other related technologies that welcome around 10k people every year.
The best UK Conference for UX/DESIGNERS
It is a single day UK tech conference, a concentrated shot of skills and insight from some of the UK's biggest CSS superstars.
Generate CSS conferences can help you boost your skills and become a better web/UX designer or frontend, and developer.
Design It; Build is a one-day conference in Edinburgh for UX designers and web developers, featuring eight presentations from those shaping the future of the web.
Organizers have announced inspiring talks from the industry thought leaders who will share their digital experiences.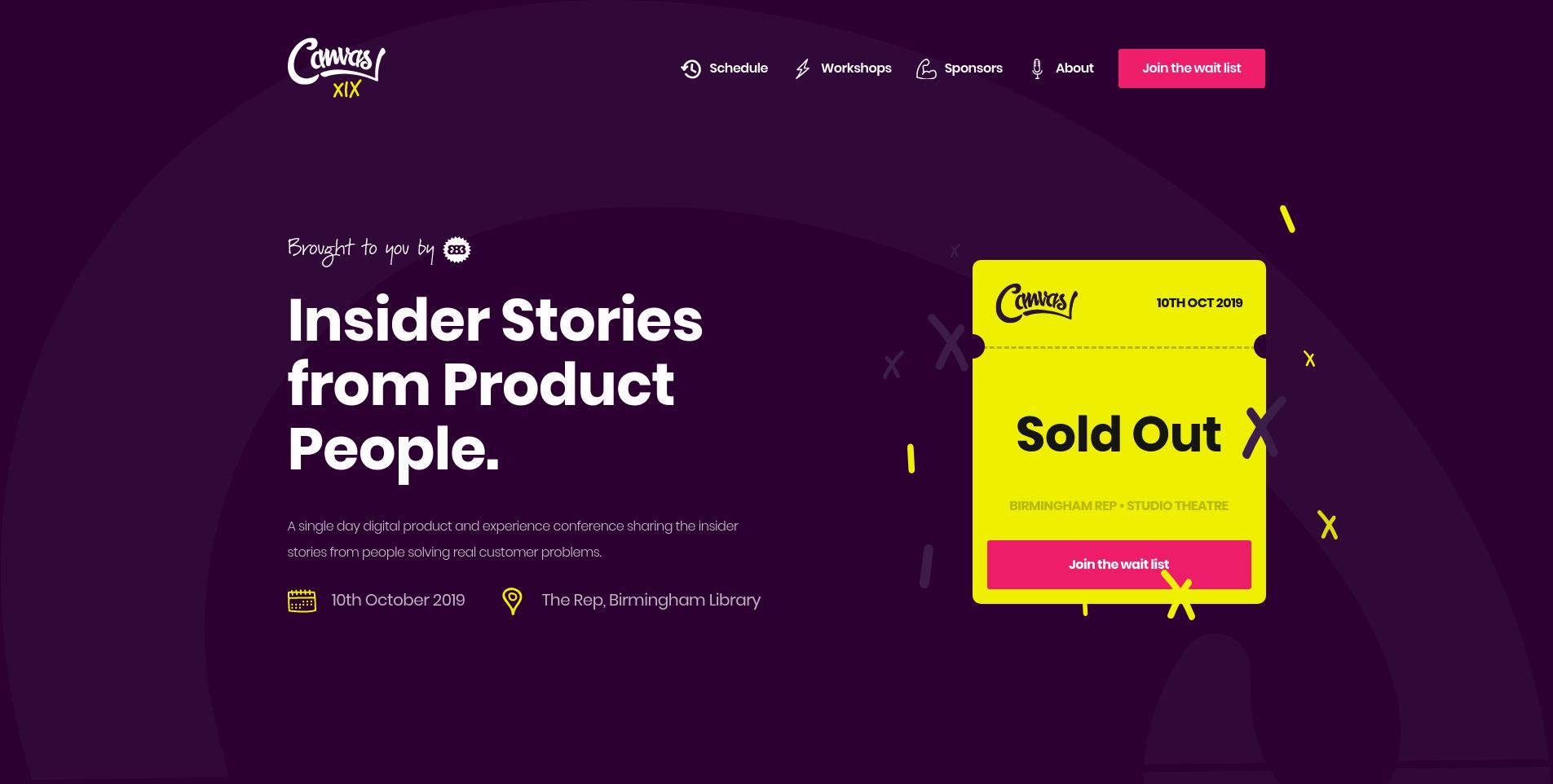 It is a one-day event filled with talks for people who design, make & market digital experiences.
Attendees will hear stories from the people who are at the forefront of the world's most disruptive businesses.
Attendees will have an opportunity to get actionable insights and practical advice from people doing the hard work in the world of digital products.
UX Camp Brighton offers a single-day event for anyone involved or interested in user experience design, user research, interaction design, information architecture, usability, accessibility, and other associated fields.
Camp Digital is an inspirational conference that brings together the digital, design and UX communities for a series of seminars exploring the latest thinking in our industry.
This is a great opportunity to meet with people who are shaping the future of design and business industry.
The best UK Conference For Marketers & Researchers
21st September 2020
Nottingham Contemporary, Notts, UK
This event offers the latest knowledge, advice, and strategies from the world-class industry experts and big brands for anyone who is working in marketing.
The main topic is how to make your marketing strategies more sophisticated by learning about other multiple marketing disciplines that work hand-in-hand with your current expertise.
Also, there will be great opportunities for building relationships and sharing experiences with other delegates.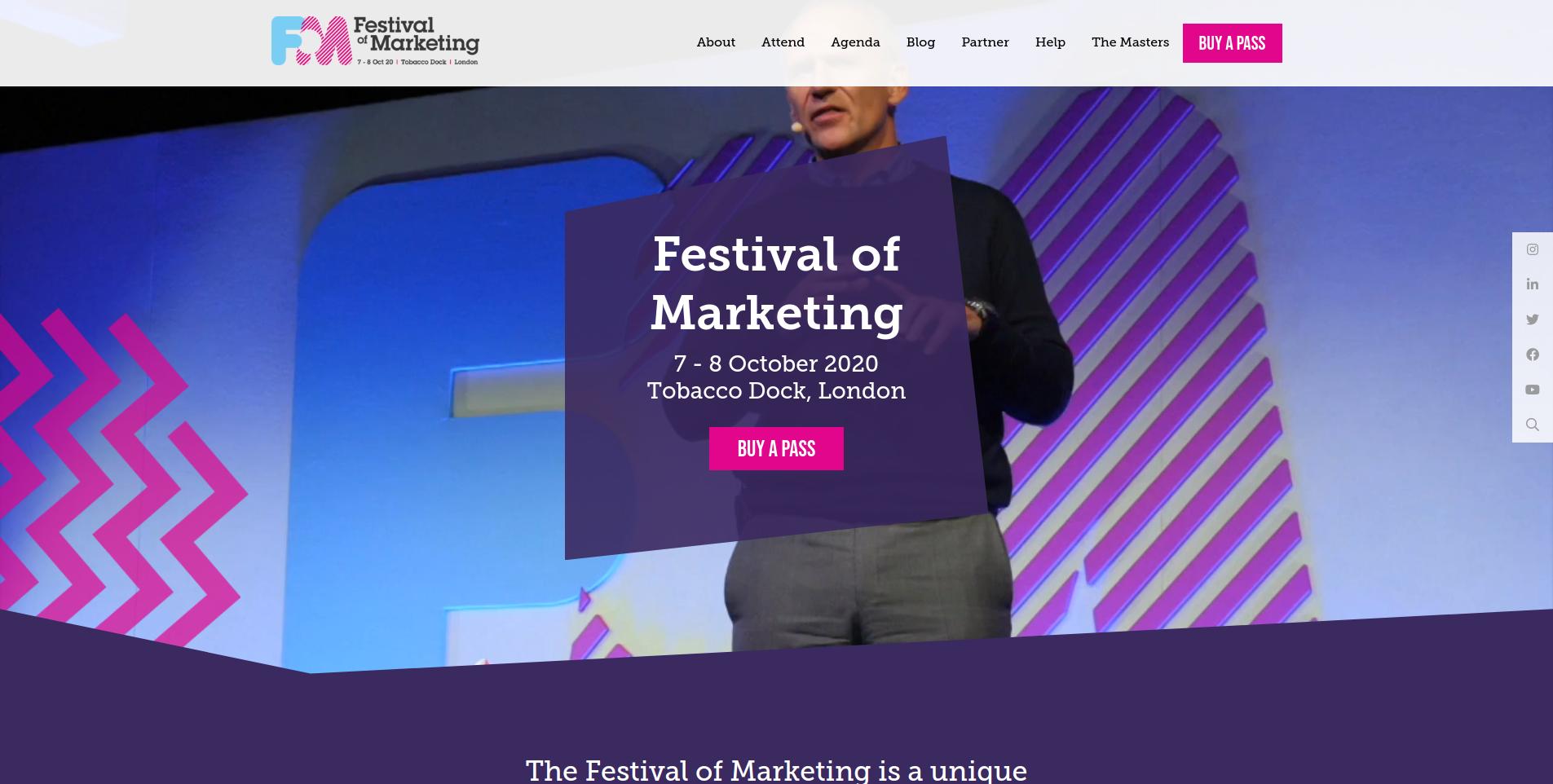 It is the largest global event dedicated to brand marketers and a place where ambitious marketers can discover, learn, celebrate and shape the future together.
There will be a world-class speakers, 12 stages of content, insightful speakers and the Festival City brimming with ideas and solutions to your challenges, you will be part of an experience like no other.
20-21st October 2020.
London
Once the Conversion Conference, now Digital Growth Unleashed, a 2-day conference offers knowledge on how to create the most compelling customer experiences.
With the world-class speakers and the program, this conference will leave you knowing how to attract the right audience, optimize the lifetime value of client relationships and how to use the right technology to make it all happen.
19-20th October 2020
London
This 2-day conference offers plentiful events for every marketer, from expert speakers to actionable ideas, real-life examples, and networking.
There will be talks about video advertising, GDPR, Google surveys, apps, and AI & machine learning and more.
The best UK conference about IoT and wearables
It is the UK's business technology event that welcomed over 18.000 attendees so far – a strong buying audience with public and private-sector representation.
So far, they have announced roughly the next year program that will include over 100 dedicated sessions, in 5 conference theaters, hosted by practitioners, experts, and visionaries.
London will host one of the biggest events for wearables, AR, VR and connected technology.
From AI in business and sport to innovations in healthcare the conference program offers the most comprehensive, entertaining and inspiring talks of any technology show around.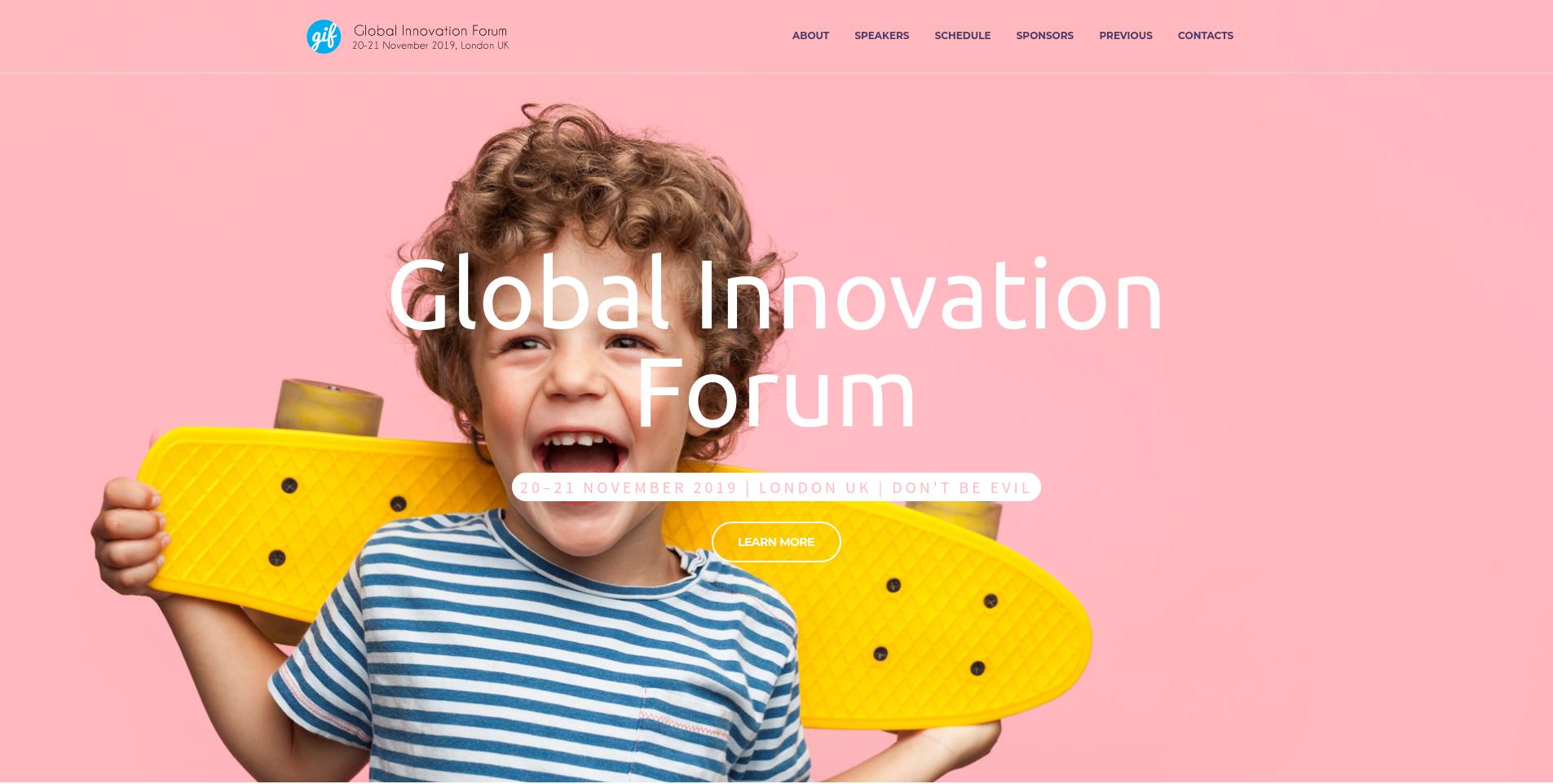 This year's forum will bring innovators, entrepreneurs, and inventors all together to discuss the latest trends in innovation, design, and creativity.
Organizers have announced experienced speakers, key messages, global players and intense networking.
Besides the talks, there will be panel debates, interactive activities, exhibition hub and a lot of opportunities for learning.
IoTBuild is the conference that aims to help the industry and local governments with the know-how and skills on how to successfully implement the latest digital and smart technologies, from AI, blockchain and more.
There's a place for 1000+ executive-level attendees who will gain access to each conference event. There are 2x conference tracks; 2x technical theaters, consultancy clinics, and startup showcases plus the exhibition.
Attendees will have the chance to meet and network with a pre-qualified audience of trusted advisers, solution vendors and those eager to learn.
A whole week of exciting events that makes London a world-class hub of innovation. London Tech Week brings over 58,000 attendees to enjoy and learn in hundreds events spread over the city.
From digital transformation to artificial intelligence, startups and future in the tech industry, these series of events are good for any tech enthusiast.
Do you know more interesting UK tech conferences? Share with us.