If you are a web designer (well, even if you aren't) and looking for some events to meet other creative people and get inspired, we created a list of some inspiring web design conferences you should check out.
As the name says, Design & Content Conference is focused on bringing together designers and content strategists to learn how to shape the future of the web.
Some of the prominent speakers include Jared Pool, the founder of the largest  usability research organization, User Interface Engineering, James White, the man behind Signalnoise Studio, Karen McGrane, the author of Content Strategy for Mobile, Denise Jacobs, the author of The CSS Detective Guide and the co-author of the Smashing Book #3:Redesign the Web, and many more.
Desingers and content creators, this is a great opportunity for you to learn from some of the best in these industries.
Society of Typographic Aficionados (SOTA), an international organization dedicated to the promotion, study, and support of typography and typographic information, organized its first convention in 1998. Since then, they have been organizing annual conventions to contribute to the development of typography, design, book arts and calligraphy.

This year, through workshops, presentations, and panel discussions, they are exploring some very interesting topics, such as the future of font licensing, kinetic typography, branding with typography, re-imagining Farsi writing systems, font troubleshooting and production, cultural effects of typography, and many more.
It's a great opportunity to hear and learn from the award-winning (cross-disciplinary) designers and recognized experts in font development and typography.
HybridConf, 20-21 August, Dublin, Ireland

HybridConf is a two-day conference for web designers and developers to learn new skills, hear top creators in the industry, and get inspired and motivated. The conference brings awesome key speakers such as Aaron Draplin, Marc Hemeon, Allison House, Keavy McMinn, Des Traynor, Bastian Allgeier, Ayanna Howard, and many more.
Moreover, a full-day workshop in collaboration with Smashing Magazine is held a day before the conference where you get to hear and learn from Vitaly Friedman some practical tips for working on responsive design projects.

Reasons to be Creative is a three-day festival for artists, designers, coders and creative minds. During these 3 days of education and inspiration, you get to hear the world's talented designers, coders, animators, illustrators, film makers, artists, and creatives who will tech you some new skills.
The conference welcomed Stefan Sagmeister, Eric Spiekerman, Neville Brody, Paula Scher, John Maeda, Jeffrey Zeldman, James Victore, Kate Moross, Jon Burgerman, Brendan Dawes, Lernert & Sander and many, many more on the stage.
The 'elevator pitch' is also a great opportunity to hear creatives who are trying to wow the audience in a three-minute pitch.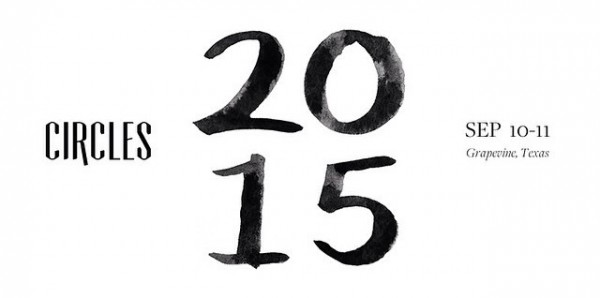 A two-day conference that brings together designers, visual artists, letterers, illustrators, photographers, educators and writers to learn from each other, network and push the boundaries of the creative process.
Workshops are created to give you practical knowledge related to design production, business, and professional advancement.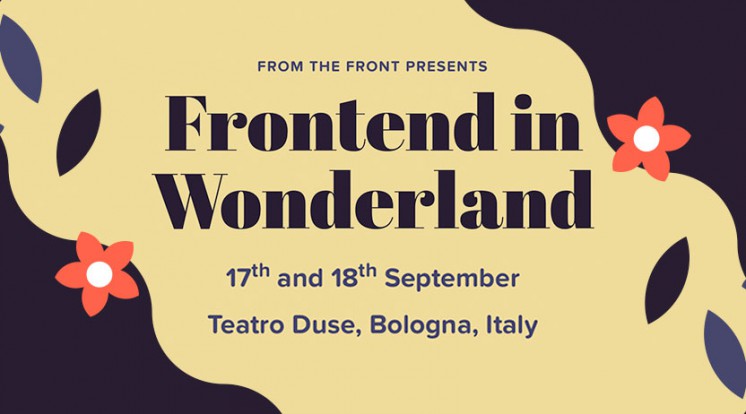 A stunning venue and the excellent speaker line-up might be your excuse to visit Bologna in September.
A two-day conference dedicated to front-end and design brings some of the big names in design and front-end, such as Harry Roberts, Zach Holman, Andrew Pendrick, Tim Kadlec, Anna Debenham, and more. Visit a lovely city, enjoy great food, and great talks and workshops.
Cusp Conference, 7-8 October, Chicago, Illinois

Cups Conference, with over 25 seemingly unrelated presentations packed in two days, is "about getting people out of the world they know and immersing them in a flood of ideas."
If you are a designer, writer, photograph, or into public relations, visual media, social science, filmmaking, or any other creative industry, this just might be a conference for you. This is not a typical conference, you will leave with a fresh spark of ideas, skills and knowledge.
Forge, 9 October, Philadelphia, Pennsylvania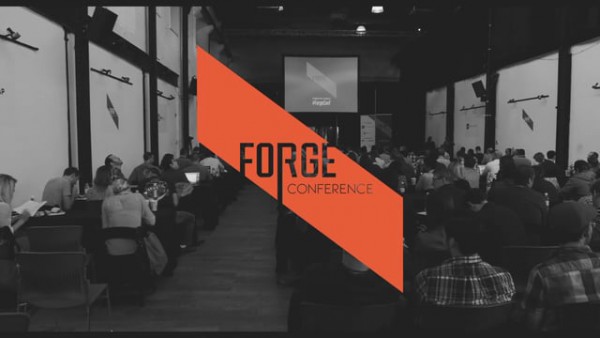 This year, Forge conference brings some of the best practitioners in user experience, design and product management, developers and product engineers who are a part of the world's most innovative brands and companies (Viget, NPR, Uber, The New York Times, Buzzfeed, Airbnb, Etsy, and more).
As "a place for makers", Forge is focusing on sharing stories and lessons and learning the stories behind some of the well-known brands and products.
Finally, there is London Design Festival (19-27 September), an annual celebration and promotion of a broad spectrum of design disciplines since 2003.

Go to their website and search through more than 300 events and installations throughout London.
Do you know any more web design conferences we should add to this list?