As a young research student at a UK university, I'm frequently both excited and frustrated by Academia social network – the web's biggest social network designed specifically for academics.
Launched in 2008, Academia social network raised almost $5 million in funding towards the end of last year and currently boasts around 1.2 million registered users. Surely this implies that the network is going from strength to strength?
In a sense, of course it does – so why am I complaining?
Well first of all, despite having 1.2 million registered users, I'm willing to bet that Academia has very few daily unique users – less than 10% of its overall user base in my estimate.
What does this teach us? Firstly, that Academia is appealing to people and serving a genuine social networking demand and secondly, that it's failing in various aspects of its execution. Let's start there – what are the main problems with the current Academia.edu user experience?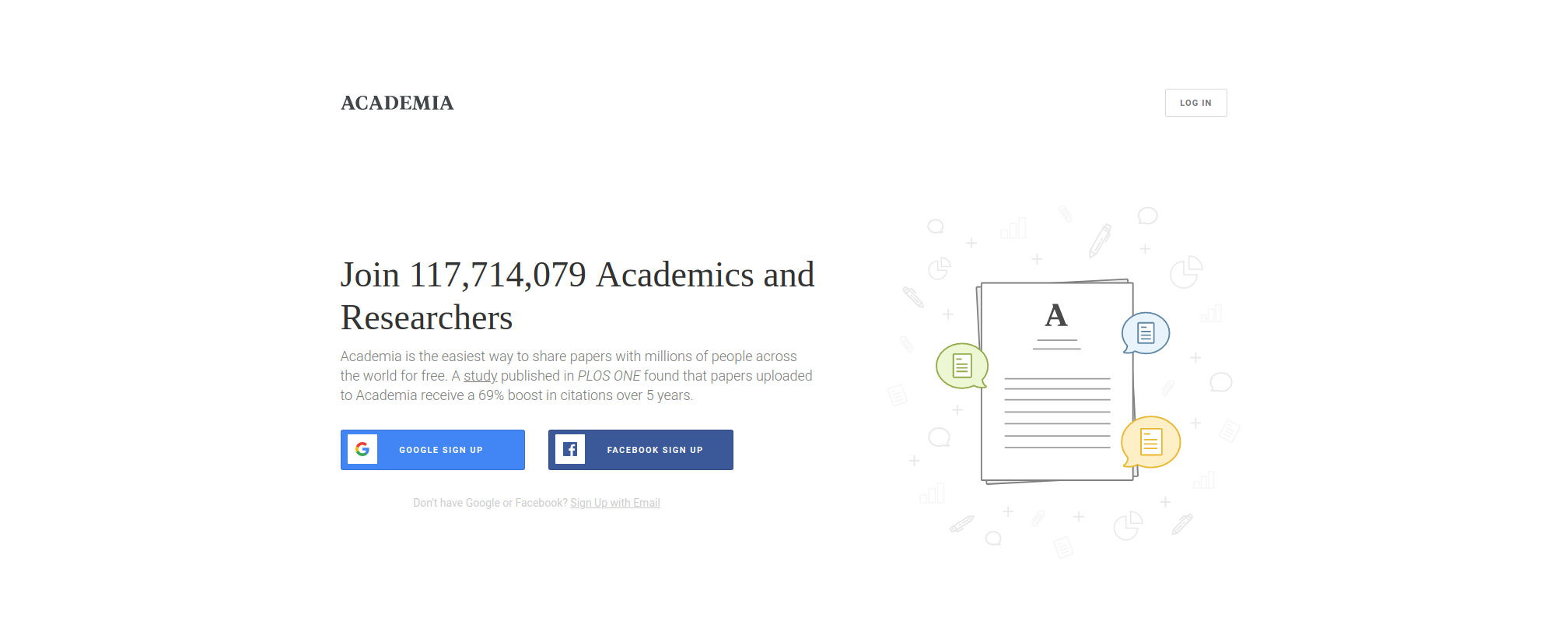 1# Buggy & Slow
I find page load times to be much slower than Facebook despite the fact that there is far less data to be displayed with my Academia pages. On top of that there are various niggly bugs which, although to be expected with new social networks, seem to take a very long time to fix (as an example, I have been unable to upload a photo for my profile for about 2 years, despite trying various photos and various computers).
2# Very few users are more senior than postgraduate level
Academia is struggling to attract people who are more senior in their profession and who would lend the whole thing a lot more credibility and boost quality activity. Instead it's currently populated mainly by postgraduate students (doctoral ones especially) and even some undergraduates – which essentially means that you have all the same people who are on Facebook as well. Except, they actually use Facebook daily – and Academia monthly (if that).
If Academia is to succeed it needs to be able to offer networks that contain more senior academics as well – especially if its online peer review claims are to be taken seriously at all. These users are currently pretty much non existent on the network and while this is the case, the whole thing is basically a way for students (postgraduate and undergraduate) to connect with each other.
3# The Academic world moves very slowly
Obviously this is not really the fault of Academia – but they are failing to respond adequately to this reality. While journal papers might take a year or two from conception to publication, academics do nonetheless spend a lot of time on their computers. This is time that they could be spending simultaneously logged into to Academia and contributing to its activity levels instead of just logging on once every 6 months to update publication info.
So, Academia needs to offer more real-time and short term interaction and activity. One of the features designed for this is superb – asking questions which can then be tagged by research interest (so that all those with that interest will see your question).
But the problem is that it doesn't work in practice at all because there are no active users. As an example, the research interest of 'media studies' – which has over 5,000 followers – gets about 2-3 new questions a month, some of which are just massive chunks of text advertising a new publication.
To be fair, there is at least some activity here – smaller interests such as 'European Cinema' (about 500 followers) has 4 questions – in total (i.e. for the past few years). That means that there's 500 frustrated users out there because this 'European Cinema' related-network is clearly both right there, and yet simultaneously completely inactive.
As a comparative example to orientate those wondering about what level of activity would be more appropriate, one of the academic mailing lists (originally a Yahoo group) to which I subscribe has around 7,000 members – so not that many more than the number of followers for 'media studies' on Academia.
This mailing list generates enough items (usually 4-8) to fill a bullet-in every 2-3 days. In other words, about 10-20 announcements or queries a week – while the corresponding Academia page has 6 items for the entirety of the past year.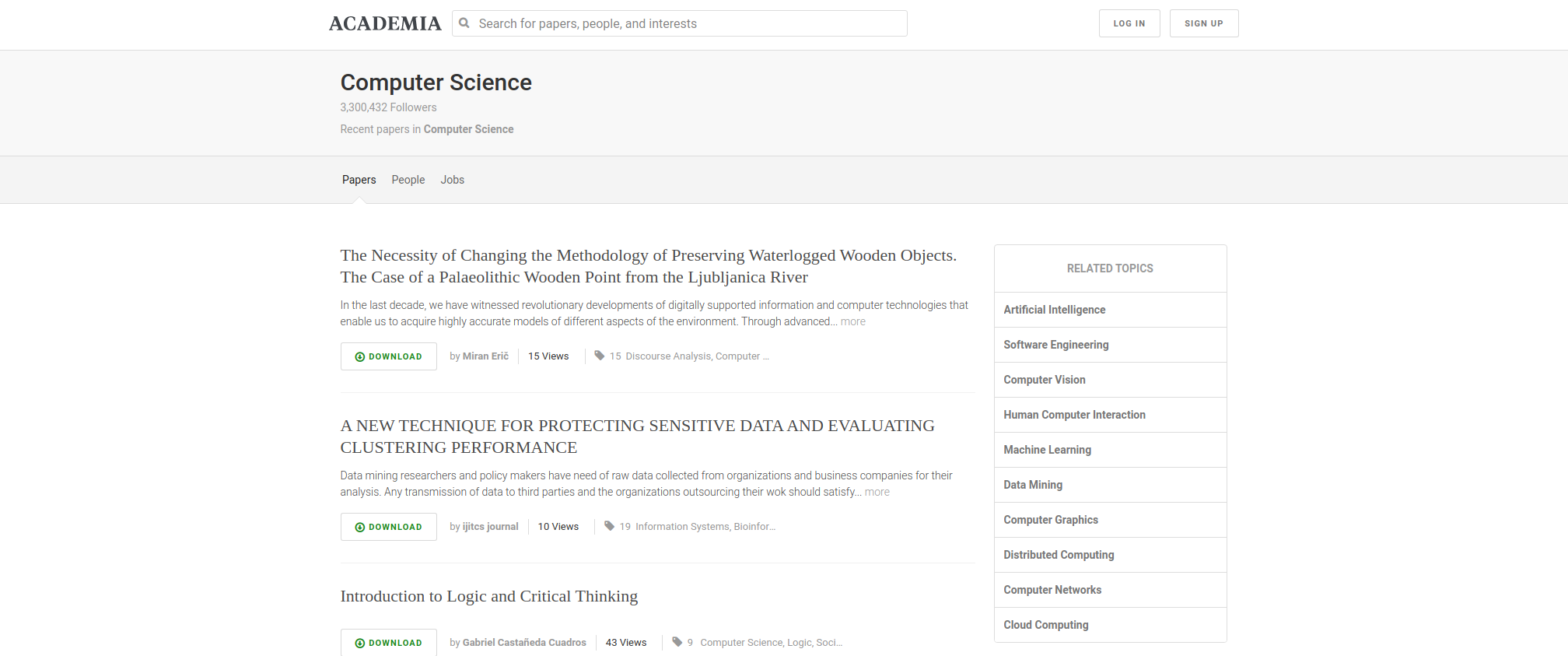 I'll leave the complaining there.
The three points above would be my main gripes with Academia social network at the moment and the things I would change first and foremost if I had a magic wand. What puzzles me most is that Wikipedia lists the number of Academia employees as '6' which is either completely wrong or otherwise possibly the reason the whole thing is not really as satisfying to use as it could be. If you have 1.2 million users and recently raised around $4.5 million of funding (to go with $2.2 million raised in a previous round of funding) then you need more than 6 staff in my humble opinion.
So, for the time being Academia is worth a little bit of your time – but not very much (in fact, you'd be hard pressed to spend more than a couple of hours on it per month if you ask me). It's very good if you follow the more major research interests such as 'History' or 'Philosophy' as at least here there is some activity. More specific interests such as 'Russian cinema' or 'John Milton' will however yield nothing as it seems you currently need a few thousand followers to have even a relatively low level of activity (and these subjects do not).
Academia is also currently very good for connecting with peers if you're a current student (postgraduates especially) and if you wish to collect all your professional achievements or activities in one place (a CV, papers, websites etc). It's good for forming new social networks of young scholars – but not so good at granting interaction or access to more mature existing networks. Finally, even now, it's already very good for searching people's conference presentations as these are generally not published and hence currently don't tend to always remain accessible after the original delivery.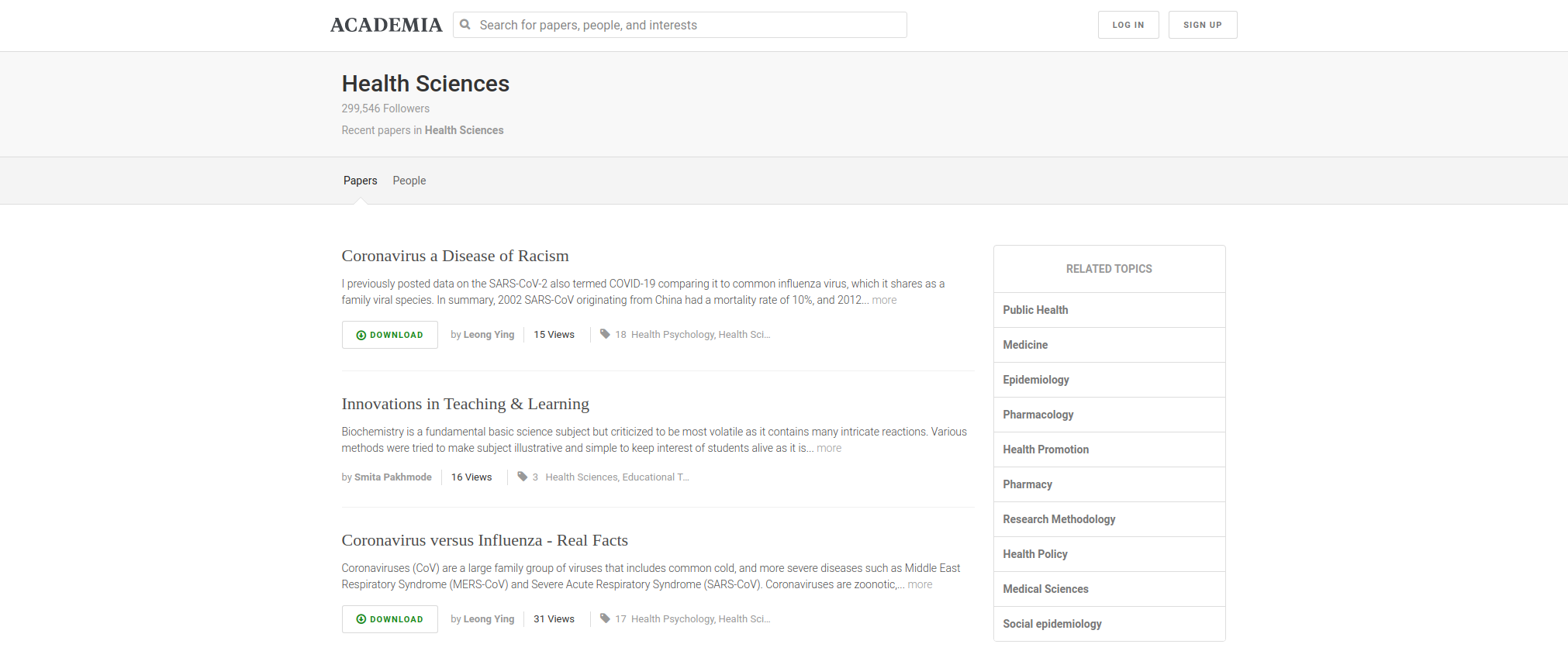 Anyway, all in all, I'd love nothing more than to see Academia social network really kick on over the next 12 months or so and boast some genuinely impressive daily user figures. It has all the potential and many of the ideas are really excellent – it's just that currently things are a little lacking in terms of their execution – which is my guess why there isn't a greater level of activity on the site.