Popular social networks aren't the only ones out there, right? For a while now, niche social media sites are a new craze for.. almost every person on the planet.
And there is a reason for it – they are much more specific, better for both users and marketers.
There are hundreds of other social media sites that match your affinities and that can be useful for your personal life and your career.
50% of businesses don't have an integrated Digital Marketing Strategy and don't even look into the potential of niche social networks. So, why don't you use the opportunity?
Niche social networks can be a great thing for marketers because they can help to segment the marketer's job. On the niche social media sites, you already have a targeted audience at your disposal, compared to a social network like Facebook. Mainstream networks are not always able to meet the needs of users in terms of interest, communication, and sharing knowledge, even though it might look like they are catered to their needs.
Niche social media sites bring back the true meaning of quality content and quality networking.
So, start with these niche social media sites to find the perfect target audience for your business.
Want to be part of a community of photographers?
CoinaPhoto is a community for both amateurs and professionals in a world of photography. You can share your photographs with the community and earn money from your creative work. Or, you can also donate money to a favourite photographer using CoinaPhoto tokens.
The problem is that most photographers don't know how to market a photography business. The point is to sell a photo, but also to get as many people to your site where they can find more of your work.
With a user base of around 30,000, and growing, the network is becoming a powerful creative hub. So, if you are trying to sell a photo or even an equipment, CoinAPhoto can be a place for you.
"Exploring real images from real people – CoinaPhoto celebrates great photography and rewards those who create it."
CoinaPhoto is easy to use – just upload photos, set your own prices and wait to see how people will react to your creative work.
You can always find inspiration at CoinAPhoto or challenge yourself through joining the "Journey" contest for the best photography.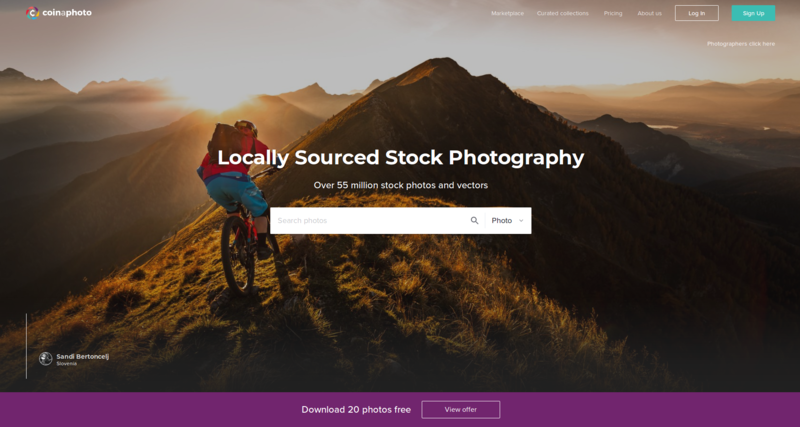 Want to promote your business for travelers?
SuperCoucou is a booking platform combined with a social network experience. They want to change the way we experience traveling.
This combination can be very interesting for marketers and all you have to do is to recognize the true needs of your target audience.
Bring your events, products or services closer to the travelers. You can connect with other companies for the best outcome.
If you understand the inner being of a traveler, this is going to be easy for you. On SuperCoucou travelers can easily book packages, flights, hotels, transfers, trips, create open group tours and more. On the other hand, a traveler can connect with people who want to visit similar things as he/she. They can organize a group trip without a need of a tour organizer.
Keep that in mind when you start to make your marketing strategy for SuperCoucou.
Most travellers tend to gather all necessary information when preparing for a trip. But while some look into the smallest details when planning a journey, other enjoy surprises. Are you going to use the same approach to promote your product the same way? So, invest time and money in good content, and make sure you have great reviews.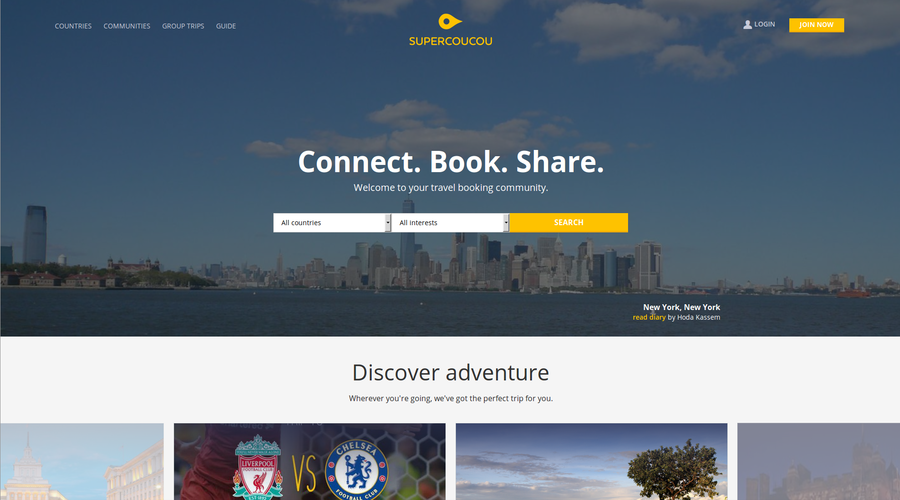 Looking for niche social media sites to sell your design? Think about Dribbble
Dribbble is a community of designers that has grown to nearly half a million users. This is a place where you come to discover and explore design. Designers come here for inspiration, or to share their creations.
Dribbble is a great network if you want to sell your design but you need a better insight into customers needs. It's a great way to keep tabs on what's trendy and what's becoming overused in design circles.
In Dribbble world, web designers, graphic designers, illustrators, icon artists, typographers, logo designers, and other creative types will find their place, inspiration, support, answers and most importantly – they will find the way to sell design.
So if you are organizing an event for designers, Dribbble is a place to attract more attendees.
Or, if you want to advertise your new tool, you can come here and see what the community thinks about it.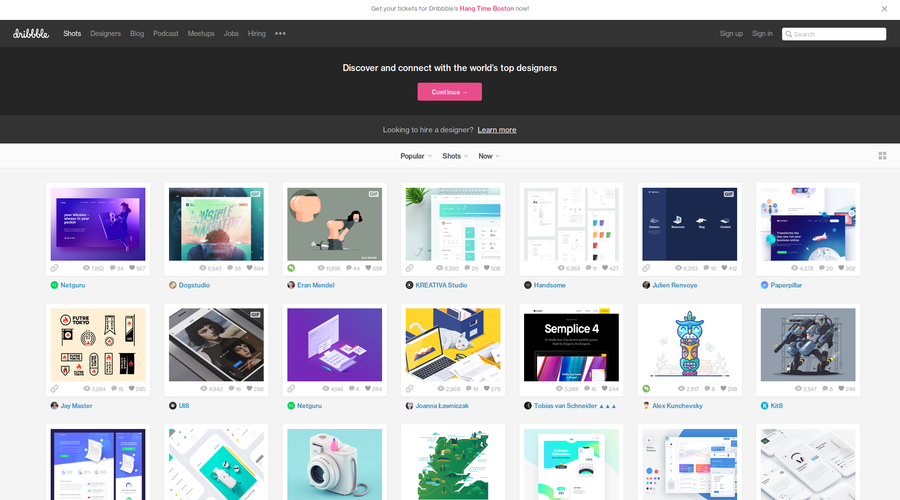 Want to promote a band? Try Last.fm
What's new in the music industry? What do people passionate about music like?
Get in the head of music enthusiasts and give them a reason to listen to an artist, go to the event or read an article, depending on what you are trying to "sell".
When users download Last.fm Scrobbler app and make a profile, this social media site will recommend them content based on their taste. You can even send a message to users and tell them to check out something that you're promoting.
Learn about listening habits and trends of Last.fm's global community and get in the music market.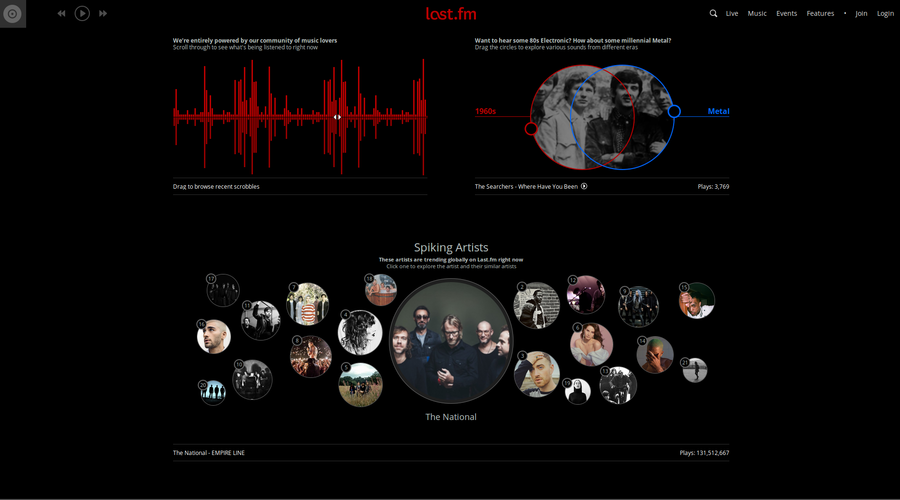 Want to make a network of valuable contacts? Discover beBee
beBee is a social network for professionals that will help you make your own network of useful contacts. Why should you give it a look?
You can create an engaging personal brand by combining information about your professional life with your personal interests.
And, you can create your professional profile and complete your company profile. Your wall should have relevant content so people could keep coming back.
Yes, you will make new connections, but how will this help you sell your product/service?
Well, there is a place where "bees make their sweet honey" called beBee Producer. So, use beBee for personal branding and beBee Producer to sell services/products.
This is an interesting approach to networking that has already helped many individuals and organizations build a significant professional relationship.
Join beBee and connect with users who share the same tastes, interests and personal and professional experiences. Enjoy the content that really interests you.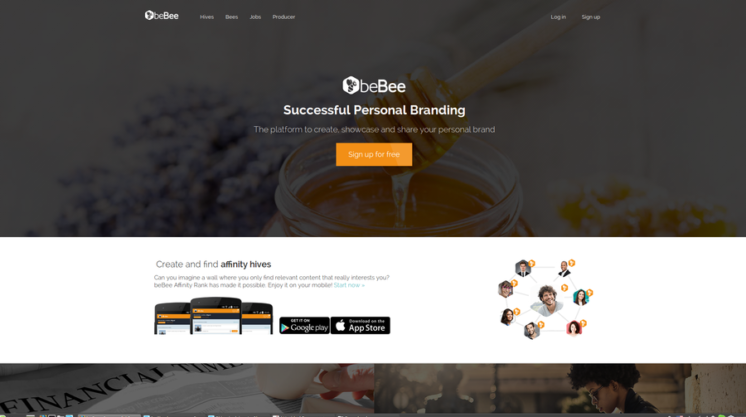 Want to earn some money on a social network? Check out Steemit
Steemit is a blockchain-based social network platform where anyone can earn real money from being active on the site. It's a combination of Facebook and Bitcoin but at the same time different to anything that's previously existed.
Using Steemit can be great for your business – you can easily build hundreds or thousands of dollars in Steem Power for your brand and also get some easy and free exposure.
It's different from cryptocurrency tipping platforms because they require users to give something up to reward others for their contributions. With Steemit, rewarding others is as simple as voting for a post.
You will earn steem every time your post is valued by others, so, create engaging content, leave a comment to others or upvote content to promote your business and earns some Steem coins.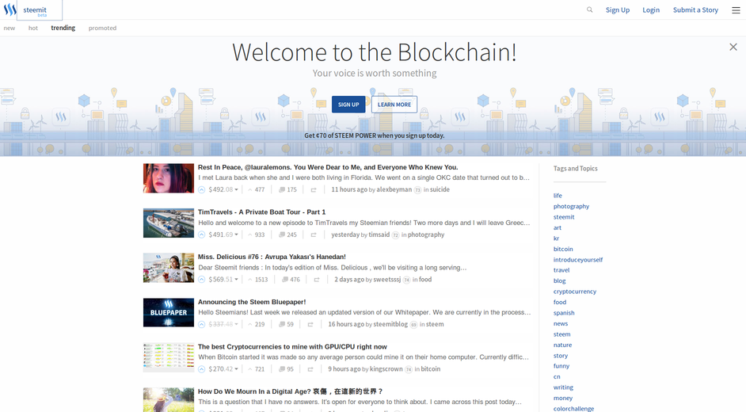 Looking for niche social media sites for your content strategy Visit Medium
Marketers have already seen many benefits using Medium as a channel to build their brand and position themselves as industry leaders.
Medium is a network of thought, and it could be very interesting for content writers or business as there are brands that host their blog only on Medium.
How can Medium be good for marketers?
Firstly, users receive an email with the latest stories from the people and publications they follow. Even your followers from Twitter and Facebook will get notified about your new stories and posts.
Secondly, your story could be recommended by popular users who have many followers, which will bring new people to your profile.
Thirdly, your story can be featured as a Top Story or as a Medium Staff Pick, so the number of your followers will rise.
You will connect with people through ideas in order to increases your knowledge and capabilities, but also gain new followers and customers.
You will be in touch with new writing trends, so Medium is definitely worth your time.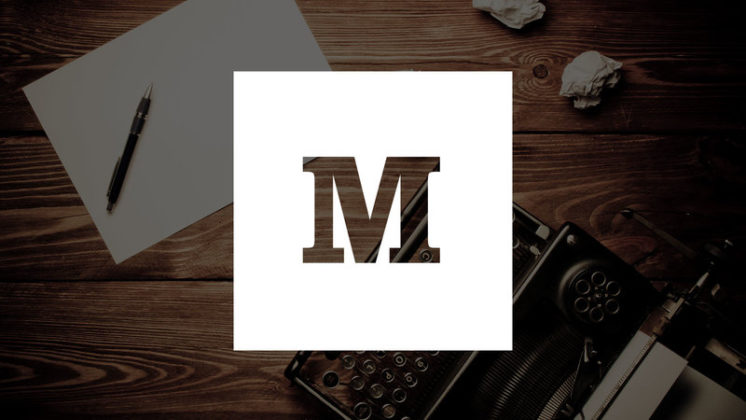 Want to connect with like-minded professionals? Try Meetup
Meetup brings people together to do, explore, teach and learn the things that make them feel alive. Whatever you want to do – to run a marathon, write or even change your career, you can always turn to Meetup. People there will help you, support or mentor you.
Marketers can connect with other professionals and meet marketers from all over the world.
You can find an event on Meetup from your field and make your own opportunities. You can even publicize your own event and attract more attendees. Meetup is definitely a great way to get inspired – you can find interesting ideas from other cities and bring them to your area.
This social media site has 32.30 million members and 288,726 groups and many of these groups are focused on causes or events.
Meetup is also a great way to promote local business – for starters, you can create business personas. That way you will have a better idea of the kind of activities and events each persona might be interested in.
You can create a separate meetup group for different target types, so you can customize the events and activities you organize appealing precisely to each person.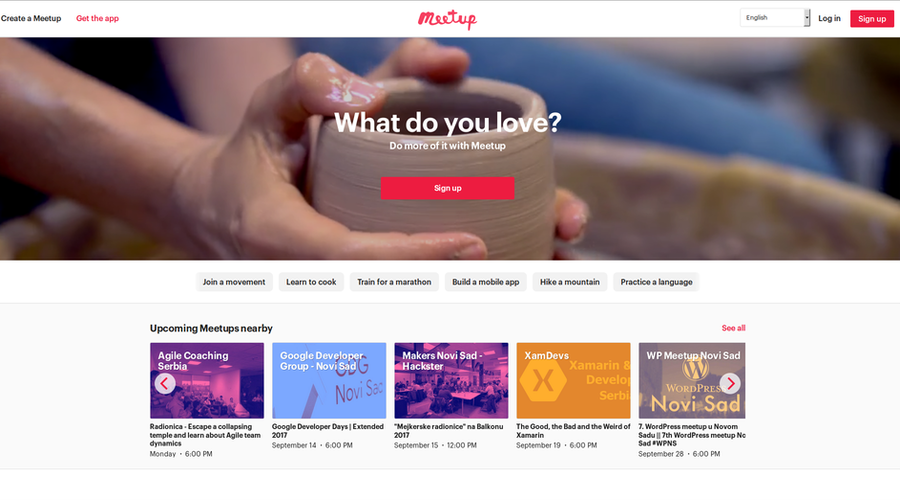 Do you have a business idea for your own social network? Read more on how to create a social network from scratch.
Do you have your favourite niche social network?
Let us know in the comments.