If you have been thinking about creating an enterprise social networking software, first understand the benefits of building a network from scratch.
A significant number of niche networks and social websites are built for specific purposes, industries, and business. Before you decide to turn your idea into reality and find out how to create a social network from scratch, think about what you want to accomplish.
Based on our experience, we'll try to provide you with the answers. Let's start with the logical question.
Why should you create an enterprise social network?
As with all social networks, the goal of an enterprise social network is always to encourage specific experience and knowledge.
But will they succeed?
Enterprise social networks do not only provide a new experience, they develop businesses or an industry through a collaboration environment that creates meaningful relationships, and a strong community of like-minded individuals.
Building a network from scratch
There are plenty of open-source networks you can adapt to your needs, but creating your own custom-made enterprise social network will give you more benefits in the long run.
#1 People use social networks differently
You might be used to using Facebook or LinkedIn interface, but do not assume that all people use the network features in the same way. Moreover, depending on the business needs, not every network will use the same approach to create a good UI and UX. It depends on users' needs.
Every group of users has their preferred way of communication and interaction.
When you discover what your users want, you should give them an opportunity to interact precisely as they want.
Ready-made solutions have limitations in terms of UI. Although you can develop and include new features that meet the needs of your users, the solution might not be easily scalable or customizable.
Social networks are about creating a community.
Do communities in the finance and procurement world interact in the same way? The way they interact and do business impact the industry they work in or are interested in. This notion significantly impacts on the way you will create your network.
A tailor-made solution can give you tools and means to adapt to your target users' needs and wishes. It can allow you to interact with people from the industry or area of interests in a way you want, and, equally important, in a way you design.
The result is that you are creating a solution tailored to the target group. Moreover, as your users' needs are changing, you can follow those changes and easily adapt the network and design a suitable online environment for them.
#2 We all seek more transparent communication
Not all people feel confident to express the opinion in person, ask or criticize something by posting it on a social network for everyone to see.
Custom made social networks make communication easier, clear and explicit and create a more natural and collaborative place for communication, knowledge sharing, and work.
Why?
It's because of the community that better understands the context because it creates the context.
The community gathered around specific needs or interest is enhanced by knowledge sharing, and logically, is willing to give feedback and opinion to be able to grow. The result is that the community of like-minded individuals makes communication more relaxed and open.
Open communication, knowledge sharing and innovative thinking go hand in hand.
Creating a relaxed atmosphere where communication is easy and open can spark people to promote novel thinking and imagination, and encourage them to share more ideas.
Having that in mind, the custom-made network, tailored to users' needs, can promote a culture of innovative thinking, and foster great talents and ideas that fuel the innovation.
#3 Users focus on growth and empowering the community
People still have a need for the specific online environment that gathers like-minded individuals around one goal, aim or industry.
Mainstream social networks have noticed the lack of such environment, but it seems that their solutions are not satisfactory to some business and industries that require a dedicated space.
To be able to solve their own problems, strong communities need the capacity to create opportunities.
Major social networks or free social network software and frameworks cannot enforce the need for belonging. The reason lies in the fact that the sense of belonging is not always accomplished through sharing common experiences but through meaningful contribution.
This is where custom-made social networks come into play.
With custom features built for specific purposes, the enterprise social network can provide great opportunities for connectivity and community building.
Moreover, the community of like-minded individuals is as powerful as their ability to share knowledge. The more you promote meaningful contribution, the better you can direct the growth and development of your business or industry.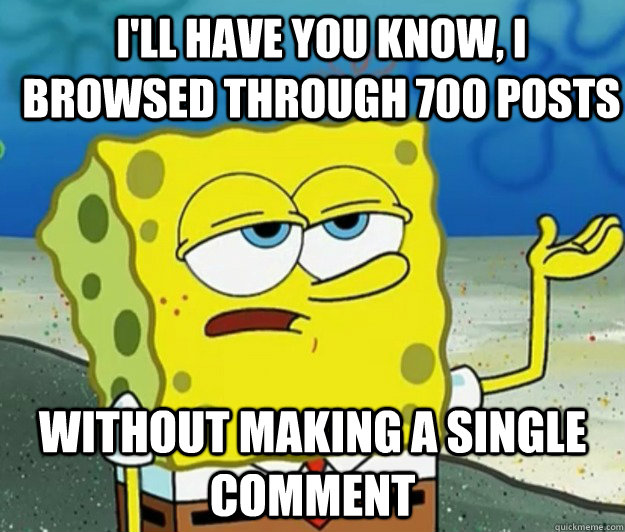 #4 Users seek meaningful engagement
Engagement cannot be imposed.
The need to communicate and interact with others in a social networking environment comes naturally when the focus is on users and the community. Thus, if you don't have users in mind, the result will be lack of engagement.
There are numerous networks created for different communities but without the focus on what the users really need. The result is lack of engagement and turning the network into a ghost town where nobody interacts.
A tailored network that recognizes the user's specific needs can easily enforce the engagement.
It can give users the strong and important sense of purpose, a chance for useful knowledge sharing, progress, and sense of belonging, and it will promote the user's specific needs and thus enforce the engagement.
Any industry or business can lack engagement and interaction.
By nurturing the specific user's need, their communication and ideas, enterprise social networks can aid the entire community, company or organization's culture, collaboration, and relationships.
Whether we talk about an enterprise social network or a niche network, these networks are becoming more elegant and attractive, and more business-oriented.
Discover what we as a full service web agency can do to build your own network from scratch. Get in touch today.