Where lies the advantage of having a web agency by your side once you start your business?
A good agency will offer to create your online business based just on an idea.

Professional agencies take into account your needs, and industry, a business model, potential customers or users, and your growth strategy. The agency acts as a partner, not only as a development workforce.
Most assume that it's quite expensive to hire an agency. However, it's probably the most cost and time-effective option of all, and for more than one reason.
So what are the advantages of hiring a web agency?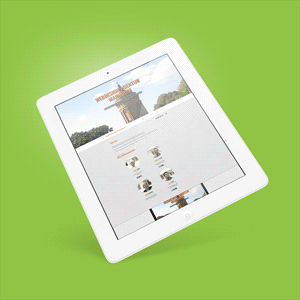 #1 The professional web designers will make sure that your website is up to current trends in the industry

Hiring a web agency will provide you with professional designers that will make your website modern, user-friendly and up to date.
Experienced designers understand the needs of each user and they possess skills to customize each feature accordingly.
What will bring you even more benefits is the fact that the web agency offers a dedicated team.
A designer who works closely with developers, QAs and other designers, can absorb ideas from the team's experience and knowledge. In the end he can offer a far better design solution.
Other than just a user-friendly website, an agency can help you to develop your entire online identity. From brand development to strategy for your online presentation and communication with customers/users.
Keep in mind that design is not just prettiness that you see, but a fondation of a brand.
#2 Web agency profesionals are there to make sure your site is created to suit your business entirely
Everyone can create a website today with simple site builders. But such websites are bound with a limited choice of features, graphics and possibilities for the website in general.
The web agency instead starts with understanding the needs and challenges of your business.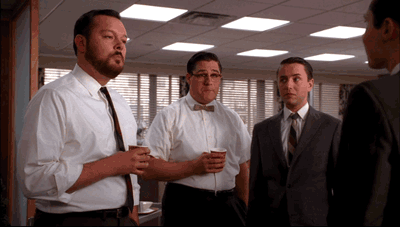 They can discover your users, their needs and habits and will collaborate with you to design and develop a website that provides top-notch customer experience.
For you and your project the direct benefit is having unique features developed specifically for your business, industry and brand.
Although one can find similarities in the users/customers behaviour, no user will act or browse the website in the same way.
Thus, you should have someone who understands the complexity of such behavior. With the web agency, you do not only get development, but in-depth research on users and market. All to fit the needs of the project you are creating.
#3 Big team means more quality and less or none room for errors
Web agency provides you with professional web developers who use the latest technologies. Those are already tested and tried on many other projects to make your website from scratch.
Why should you opt for an entire team? With a team of developers, there is less room for errors and more room for experience and knowledge.
Whether we are talking about code reviews, the best approach to a problem or a timely response to any issues that might appear, developers work closely with other team members to deliver the outstanding final product.
#4 Web agencies often offers SEO service on the highest level
You need someone who knows the rules of SEO to make your website more visible on Google or any other search engine. Still, keeping up with the SEO industry is challenging.
Search engines are constantly changing their algorithms, implementing new rules and updates. Therefore, you'll need SEO professionals for the best results.
Web agencies often come with experienced copywriters and SEO specialists who can work closely and collaborate on the same mission – to use words to find your potential clients and deliver them the message you have to share.
Also, the web agency can offer a whole range of related services. For example, an advanced SEO strategy created by an experienced team who can provide good results.
#5 Web agency comes with a web master on your service
When your contract with freelancers ends, who should you call when something messes up your website? Can you count on their support? Sometimes.
With web agencies the story is different. Long term support is always on the table as offered service after the main development.
Afterall, when it comes to websites, continual maintenance is a must. Technologies are continually changing, and you need to remain up to date with trends.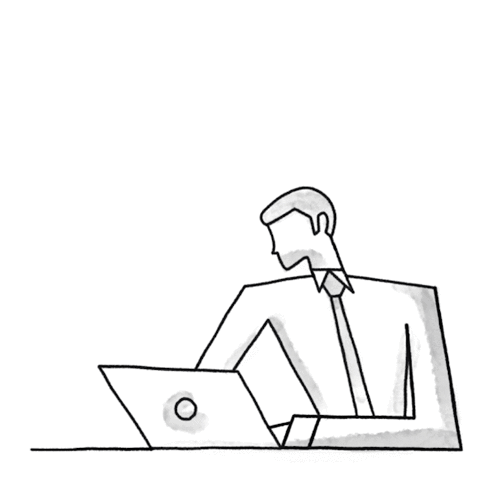 So, why shouldn't you trust such tasks to the people who already know the product and technology? That can leave you free to focus on other part of the business.
The web agency can provide you with long term support package and a webmaster who will be looking after the website.
#6 Hiring a web agency is time effective and budget friendly

When you choose to work with a full-service web agency there is more time for you. You could have a lot more time to focus on people around your business and goals you want to achieve.
You can leave the rest to the professionals that can look after your online presentation and business.
Afterall, you can negotiate different packages of services and support according to your needs and budget to have a website or a product that is always up to date.
#7 Web agency keeps your data secured entirely

Keeping customers' data safe and maintaining their privacy should be a prerequisite for any serious business.
Unlike with many other default systems, web agency can design solutions that will make sure that all valuable collected data is safe and secure.
Unlike freelancers, web agencies can offer you special servers and already experienced server's administrators to look after your data.
Take your time for the best decision, but let us add one thing more.
This list of benefits that comes with a web agency is just a start line that is needed in order for your website to be successful and have a high traffic rate.
If you want an interactive website that motivates your audience on the long run, everything about your website or platform should be impressive all the time.
But that requires more than just a responsive web design with flawless presentation. A good online business needs a continuous work, a good growth and development strategy. All that, including a professional approach, you can get from partnering with a professional agency.
If you still find it hard to make a decision, let us help you.
We can tell you more about our approach and work.