Gee, 2018 is almost upon us. Startup entrepreneurs should jump into a new year fully equipped and ready to act. If not, they will be a few steps behind their rivals.
It is a harsh world where mantra "Grow fast or die slowly" works as saying good morning every day. And for a good reason, they say. Nearly half of startup businesses fail the first four years, according to SmallBizTrends.
At least 75% of venture-backed startups fail without returning so much as a dime to investors.
In reality, that looks like this: every year there are 100,000,000 new businesses which mean only 25,000,000 actually set its business to work smoothly.
Clearly, not all are destined to be winners.
However, fighting with a bit demanding tech industry world doesn't have to be stressful. You can easily predict and avoid the tech storm that comes with 2018.
We know that you dreamt big and tie in with resources, ideas, and action plan to establish your promising platform. In spite of all, you need to lavish your business a bit more and include tools to make a business journey more stable and prosperous.
We have collected 68 tools that will help you to grow your startup business in 2018.
# Start thinking about digital marketing seriously
For a start, plan your digital marketing strategy and try to be consistent. The result will help your startup increase its visibility most effectively.
A good digital marketing strategy will attract the right kind of consumers to your business – and ensure your workflow to be stress-free.
Digital marketing is a powerful tool, use it. Your audience is what matters.
Carefully thoughtful content must be able to engage with your brand name, your values, and your product, to build a lasting relationship and association with your company.
So, try these tools to organize your campaigns.
Buffer – Automatically share posts on Twitter, Facebook, Linkedin, Google+ and Instagram.
2. IFTTT – Automate two online tasks between your favorite platforms.
3. Social Jukebox – Recycle your best posts automatically to Facebook, Twitter, and Linkedin.
4. Tweetdeck – Manage multiple Twitter accounts at once.
5. Klout – Measure your online influence and find influencers.
6. About.me – Your personal page where you can link your social accounts.
7. Union metrics – Measure your social media data and organize content.
#Make your brand social media visible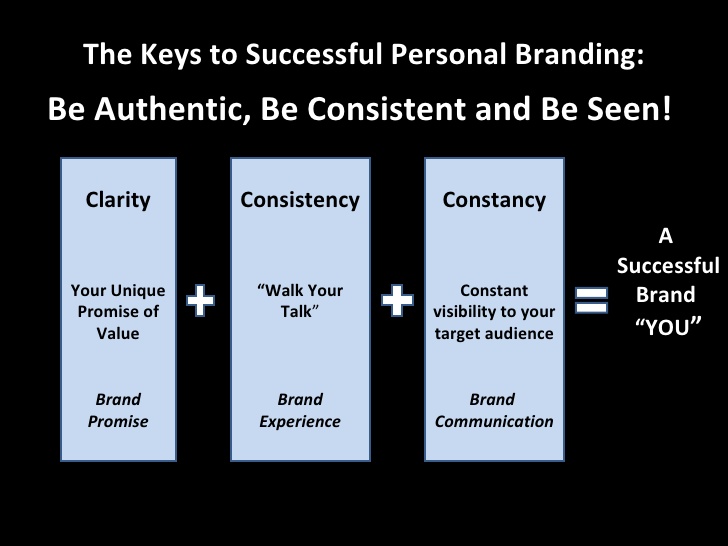 As a startup, one of the first things that you probably worked on was an active social media strategy. If not, you know what your January priorities are.
You know that in this business industry, social media is the key to increase your brand awareness and value.
Use apps such as:
8. SnapChat – Use is to promote your brand and connect with the audience.
9. Instagram – Engage your audience with the Instagram stories and other Instagram features.
10. Pinterest – Do how-to infographics, and provide some useful tips and guidelines regarding your product or other related topics.
Extra tip: Keep a watchful eye on who could be your brand's influencers. Get in touch with them and engage them in helping you build your brand's visibility.
#Including video marketing is a must
Videos are powerful tools, and it is predicted as most useful marketing activity in 2018's
Consider adding:
11. Facebook Live – Promote your event, product boxing, and product launching
12. Instagram live – Show your behind-the-scenes moments from your workspace and other brand-related activities
You can also hold webinars and tutorials, and answer questions in real time. This will undoubtedly connect audience more closely with your brand and product.
#Connect with your clients/users/consumers
You need to develop a client management strategy that helps you connect with your customers. That means including query and complaint management, collecting feedback for improvement and making clients feel part of the brand community.
Extra tip: Develop a series of simple FAQs and use them to respond to your audience and clients' queries on social media.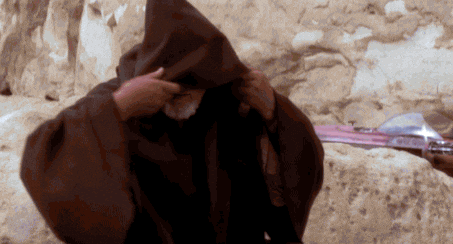 There are plenty of survey and customer support tools available in the market today.
13. Aytm – This tool will not only set your surveys but help you to reach the right audience that will be interested in taking these surveys.
Quick tip: keep your questions open-ended to get better insights.
14. Freshdesk – It is the answer to all your questions relevant to customer support.
From ticketing to tracking to FAQs.
15. StatusPage – It's a super-easy way to communicate swiftly with customers about status issues and events.
16. Respond – It's a Buffer social media support tool. It does monitoring for both mentions and keywords.
17. Elevate Summit – Add this conference to your to-do list. It is dedicated exclusively toward modern customer support professionals.
18. SupConf – The semi-annual customer support conference put on by the Support Driven community.
19. The Helpful Newsletter – Userchamp curates this excellent weekly support/product newsletter.
#Think about simplicity and tone of content that will draw users
Investing in a solid content marketing strategy is a must marketing activity in 2018. In order to engage your audience, you'll need to create content that is unique and fresh.
Content marketing is essential, along with video marketing that will explode in the years that comes.
Don't leave anything behind, from communicating your brand's message to engaging your customers with information that influences their buying decision.
Also, great content can increase your organic traffic and it can improve your search engine rankings.
Use these platforms and tools to create and launch content.
20. Grammarly – This is a writing assistant that will help you in making posts and emails in clear, effective, and mistake-free way.
21. Hemingway – This tool highlights segments of your writing that's hard to read, so you can simplify it.
22. Title Capitalization – Automatically capitalize your blog title.
23. Pexels – handy and useful choice of free pics.
24. Pixabay – This is another useful free pic website.
25. ProwritingAid – Except for useful writing tips, this tool corrects grammar and curate any kind of content.
26. Canva – Use it to create beautiful designs for your blog or social media.
27. Design Wizard – If you don't have the time or enough resources to hire designers, you can use this online tool to create extraordinary designs.
28. Screencast-o-matic – Record and share what's happening on your screen. Include filming tutorial videos on YouTube.
29. Thesaurus – Look for more engaging synonyms and word that will blast your articles.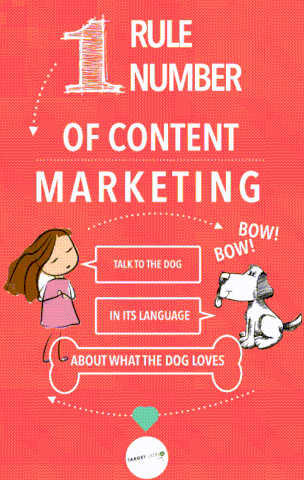 # Optimize your content
And most importantly, invest in a credible SEO solution.
If you didn't know, the websites that are not responsive to various digital devices will not appear in search altogether, regardless of their SEO measures!
So, use some of the SEO tools to find out how users are interacting with your website and social media platforms.
SEO tools will look into aspects of your website and page optimization, device optimization and credible link building for better visibility in search engine results.
30. Glasshat – Comes across as a super-efficient SEO tool that helps startup owners in planning their SEO and other digital marketing activities.
31. Yoast SEO plugin – While using Glasshat, it would be a good idea to add the Yoast SEO Plugin to your WordPress website so that you can mend your web content as per SEO guidelines.
32. Google Analytics – Get complete web stats and search insights.
33. Google Webmaster Tools + Bing Webmaster Tools – Constant website analysis, alerts, and error reports. It's helpful to see any bugs, alerts, and indexing issues.
34. Google Keyword Planner – Know what people search for. Enter a keyword or group of keywords into the tool, and Google will return all sorts of helpful stats to guide your keyword strategy.
35. QuickSprout Website Analyzer – Full analysis of your website, SEO optimization, speed, tags, keywords, social, links, and even competitor comparisons.
#Stay productive anywhere anytime
36. Buckets – Don't miss anything from to do list.
37. Moom (for Mac) – Simply move and zoom windows on your display.
38. Stay Focused – Narrows the time you spend on time-wasting websites.
39. EasilyDo Mail – A smarter, quicker mobile inbox. Its best features: unsubscribes with one click and automatically organizes your email into categories.
40. Tomato Timer – A simple Pomodoro timer. Get work done faster by setting down 25 minutes for work and 5 minutes for breaks.
41. Google Calendar – An excellent reminder for deadlines, assignments and team meetings.
42. Coffitivity – Drown out distractions by tuning in to synergetic sounds of cafes & coffee shops.
43. Spotify – Listen to songs that help you feel more motivated and focused.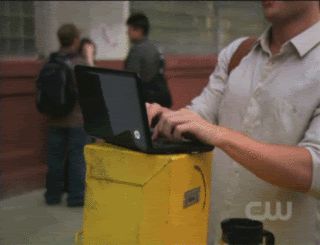 #Save time
44. Adblock – Stop ads, once and for all, when you browse the internet.
45. Quick Login – Login to multiple Gmail accounts with one click.
46. Zapier – Automates repeated everyday tasks for your business, social media, and blog.
47. Pocket – Read articles you've saved from the internet, anywhere. Works offline.
48. Audible – Listen to your favorite books while waiting in line or sitting in the car.
49. Prospect.io – Work on your sales, find emails, track and analyze your campaigns.
#Use those cloud storages
50. Dashlane – Store all your passwords securely on your computer and get them automatically filled in whenever you need it.
51. Dropbox – Stores 2 GB of data for free.
52. Google Drive – 15 GB of free storage space for personal accounts. 30 GB free storage space for business accounts.
#Know your team
53. Slack – Bump up your team's productivity by sending them quick messages, files, and notifications.
54. Google Hangouts – Stay connected with your friends & clients.
55. Skype – Practical way to collaborate and be connected.
56. Time Zone Converter – Know when to schedule calls, webinars & meetings based on different time zones.
57. Asana – Web & mobile based project management tool that allows you to assign tasks as per their status, add assignees and get activity feed, view log reports, and a lot more.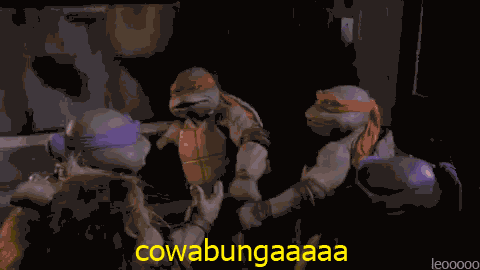 #Listen, learn, use everything about startup business
58. Ted Talks – Browse inspirational videos that could potentially help you in managing your way of thinking.
59. Medium – Read fascinating stories.
60. Youtube – Learn almost anything.
61. Highbrow – Get a bite-sized lesson on ANY topic in your inbox. For free!
62. Khan Academy – Learn online about everything you think of.
#Be always up to date with startup events and trends
63. GrowthHacker.tv – Watch interviews of successful growth hackers and entrepreneurs who have made a mark in the digital world.
64. Ycombinator – Find out everything about startups in your surroundings
65. Technology review – Check out articles, videos and other report related to your startup industry
66. FastCompany – Keep up with useful articles, news, and video related to IT world scene
67. Forbes – Get your topics from the world politics, industry and economy.
68. Bloomberg – Follow trends and updates from like-minded people.
69. PCMag.com and Inc. – Bookmark worthy
#Know your business
70. Wave – It's a free online accounting tool for startups and small businesses. The website helps you to track all your expenses and incomes, and also helps you with your taxes when the time comes.
It's up to you how you will handle and plan the right strategy.
Hope you will rock the following year.
Have a happy and successful startup year.