Looking over the most interesting marketing trends, one thing is certain – quality content will make or break the deal.
Yet, methods of how content is produced and delivered will change, following the users' expectations.
We will see more of the AR in content marketing this year. Content marketers will have to come up with more visually compelling content using new, immersive technologies to meet the needs of their target audience.
Let's dig deeper into content marketing trends and understand what types of content you must include in your strategy for the next year.
#1 Market Demands Only Quality Content
Everyone should invest in better content. However, better means quality because it will only get harder to rank for competitive key terms.
Quality content according to Search Engine Journal:
shows unique brand's tone and style
provides a better understanding of what audiences want from specific keyword
is based on thorough research and real data
offers clear writing and good style formatting
includes more current stats and data from reputable sources
includes compelling visuals, custom blog images and original, creative graphic content
Search Engine Journal: We'll definitely see more marketers taking advantage of dynamic, custom, branded imagery for their content.

So, hooray for clearing the web content clutter this year!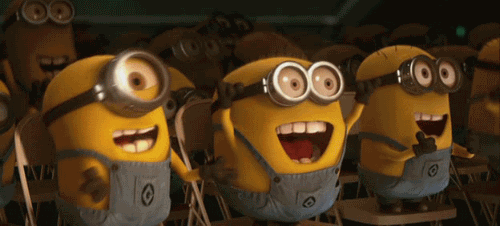 #2 Create Personalised Content To Increase Brand's Credibility And Conversion
People are now more aware of generic ads. Traditional advertising has become less effective. In either case, personalisation comes in rescue.
According to Forbes in a survey of 1,000 people, 90% remarked that they found personalisation appealing. FinanceOnline on the other side, confirmed that the majority of marketers will focus their activities on personalization.
Personalized marketing messages will become a major tool in marketing that will forge a real connection between the brand and the target market.
This is where AI jumps in.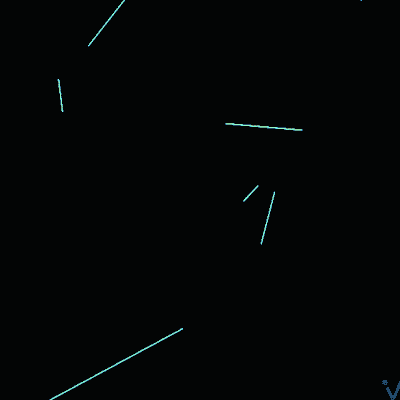 Experts are united in terms of benefits of AI for marketing. More companies will use Artificial Intelligence to deliver customized content based on a person's search history, location, and interests.
MarketingInsiderGroup – Increased data collection and advancements in technology have already had a huge impact on the level of personalization that is possible and on what consumers expect from their interactions with brands.
AI features will be an important ally in collecting data and insights from different channels, which will enable high personalisation. From content to design to product recommendations, everything will be more adjusted to every individual.
#3 Take User Experience To The Next Level With Augmented Reality
Augmented reality (AR) will continue to be a popular trend in marketing. So far, AR has been making storytelling quite powerful, taking the user experience to the next level.
Several successful examples have already illustrated how augmented reality can benefit any business.
Using AR, IKEA allows users to "see" how a piece of furniture would look like in their homes. Brands like Estée Lauder, Lancôme, and Sephora have created AR tools that let people try lipsticks and nail polishes virtually.
AR technology is rapidly evolving and growing in number of ways one can use it to engage customers and provide better UX.
Business.com – AR and VR are becoming more accessible and affordable, and can play a significant role in helping businesses grow.
In other words, AR is becoming more accessible and affordable. Barriers related to technology are coming down.
#4 Use Interactive Content To Tell A Story About A Brand And Prompt Users To Act
Speaking of engagement, users can expect more interactive and powerful storytelling.
Why should you focus on interactive content? Buyers are in demand for new experiences when purchasing online.
The reasons are numerous. Interactive content stands out. Attracting the attention of visitors keeps them longer on the page. Interactive content is more shareable, which is the reason why it helps with raising brand awareness. 
It's also easier to personalise your content for your audience. Personalised content can increase customer spending by 500 percent. So, it's worth investing more time and energy into creating interactive content.
#5 Invest In Experimenting With Video Content To Spark Engagement
Visual content still creates more views than any other content format. Experts have confirmed that video content will continue to be one of the most popular engagement tools for the year to come.
At the moment, live videos on Facebook Live and Instagram Live can keep the audience watching three times longer than any other that is recorded and the daily watch time for Facebook Live videos have quadrupled in a single year! Now they produce six times as many interactions as traditional videos.
Brands will have to focus more on interactivity and authenticity which video content is able to provide.
Engaging users with video content will make social media campaigns successful.
#6 Create Stories To Increase Brand Loyalty
For a while, Stories were reserved only for Snapchat, but now Stories are equally popular on Instagram and Facebook, even YouTube has its story format. Stories will be the tool you use to boost engagement.
Social Media Today – Stories can provide viewers with more authentic insight, as the videos are often created on the spot. And there's a huge range of opportunities in the Stories format.
Good strategy for marketers will be to use Stories to create the fear of missing out (FOMO). Content via Stories is available to users for a limited time which makes them take action more quickly.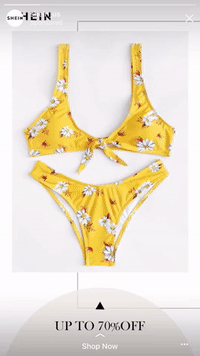 With hashtags and polls, marketers can boost engagement and invite users to engage. The value of Stories is that you can create a close bond with the brand. Use it smartly.
#7 Optimized Content Is What Users Love And Appreciate
Experts say that optimized content is the content trend. The fashion industry has been reaping many benefits of smart optimization. 
People can now take a picture of an outfit and wait for the  AI tools to display similar or related pictures. Image-recognition tools allow users to get better ideas about styling and accessories, and eventually prompt them to purchase a product.
Users can also find products by uploading images. All they have to do is wait for the tool powered by AI to search the brand's catalogue and return results. 
In short, in the following year, AI will transform how people interact with products. 
#8 Content Optimized For Voice Search Will Shape Brand's Marketing Strategies
50% of the searches will be driven by voice.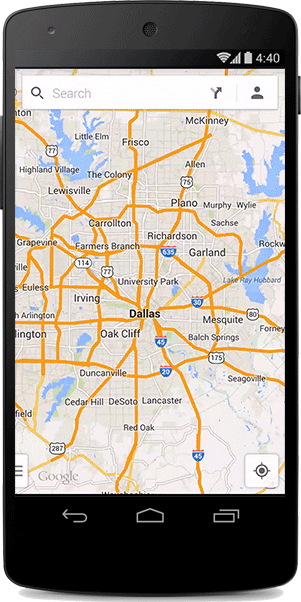 As more and more people are starting to use voice assistants such as Siri and Alexa, brands are going to have to optimize their content for voice search. No surprises here!
MarketingInsiderGroup – Voice search shows no sign of slowing down and will continue to be a major influence on how brands create content and market themselves online.
#9 Optimize Your Content To Win The Position Zero
Voice search is changing the way people use search engines thus being No. 1 on Google is no longer the goal.
SEO will continue to be an important aspect of marketing strategies. Users no longer need to click through to a website to get the information you're looking for anymore. Featured snippets and other "on SERP" information make sure the RIGHT information is right there on the first page in the way and content users prefer. 
MarketingInsiderGroup – Being number one in the search engine result pages or SERPS is no longer necessarily the primary goal of your business should be aiming for.
The conclusion? Brands will have to come up with an idea on how to achieve position zero as it requires different SEO techniques.
To sum up
Content marketing strategies will be shaped by users content consumption preferences. The next year is the year of immersive technologies.
Audience's content appetite is requesting more interactive, personalized, attractive and flexible content.
Compelling, insightful and visually attractive content will remain a marketing trend, and brands should also find the time to learn more about AR, and implement new technology to promote their services.