Consistency in content creation and blogging can be helpful in boosting the organic reach on social media. Interesting and catchy content that you share may attract followers, and allow them to take a role of brand ambassador.
The result of this relationship is increasing the brand organic reach, solid traffic to your website, high brand awareness and all that without expensive advertising methods.
To achieve all listed, there are plenty of tools waiting for social media managers to use them and increase the productivity and performance of their content.
How to choose the right social media tools for your business?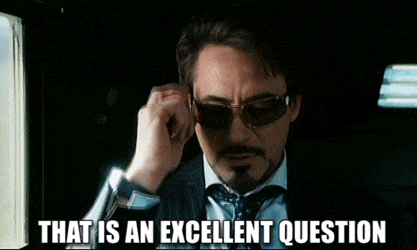 #1 Look for tools that fit your brand strategy
Today's social media tools allow you to automatize the process of creating, sharing and monitoring the results of content, or what is better, to follow all circumstances that could influence your business. Basically, everything that nowadays targeted content creation requires.
So, whether you are an owner of a small business, marketing agency or you are just a social media manager, you need to be clear about your brand strategy and choose applicable tool regarding aimed results.
Pick preferable tools for every stage of content creation in order to get unique and sustainable results.
You don't need to spread yourself into several tools for the same purpose, it will just devour all your time and effort. Therefore, research carefully, and always try out free trial versions before you choose your favorites.
#2 Research similar social media tools used by your competitors
Content creation means sharing valuable information, news, videos or tools. Influencers or other social media managers will share their results and success deserving tools.
Simple as that, you can use somebody else's experience to learn from their mistakes or to find out which tool is worth paying for or trying out.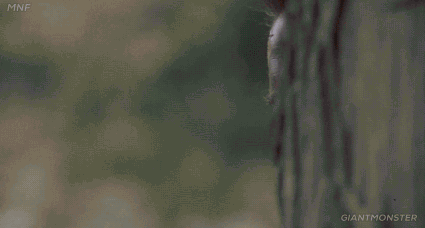 #3 Spy bigger brands & test the social media tools they use
First of all, big brands will certainly choose tools that can handle their complex necessities and size of content they create and share. Second, they will recognize the quality of the tools because they are always seeking the results and tools that can help them.
#4 Experiment, test, measure, and test again
Not all tools are equally applicable to each business. You need to spare time and try it out for a while. Prefer the tool that can give you valid metrics to adapt your sharing, selling or any other strategy.
The results need to be in your favor, and if you choose the right one you can expect it to scale your efforts. Remember, high-quality content and the useful tool allows you to save money on traditional advertising but also helps you combat social media burnout.
If you are an owner of a small business, startup or any kind of website, content is your number one priority.
If you want to enhance your work and better organize all brand's social media strategies, you have to seek for tools that will expand your performance and productivity.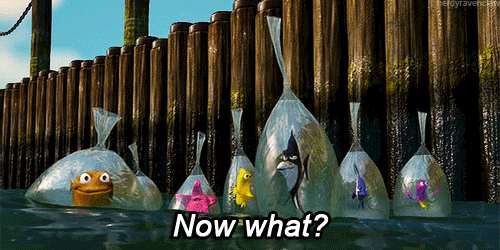 The majority of business owners know that social media are important for reaching customers and brand awareness. However, most of them don't have profound strategy or approach to make best out of content.
We have tested a few new tools and tested what business benefits these social media tools can bring.
Dig deeper into the 4 social media tools that can give you new ideas about how to promote your business and create a competitive advantage.
This is a free Chrome extension that works like a search extension and can in some ways replace Google search. But have no worries, once you install this app, Google features will be set in a smaller side toolbar. Instead of Google search, you will first see dashboards with content titles that are related to your business.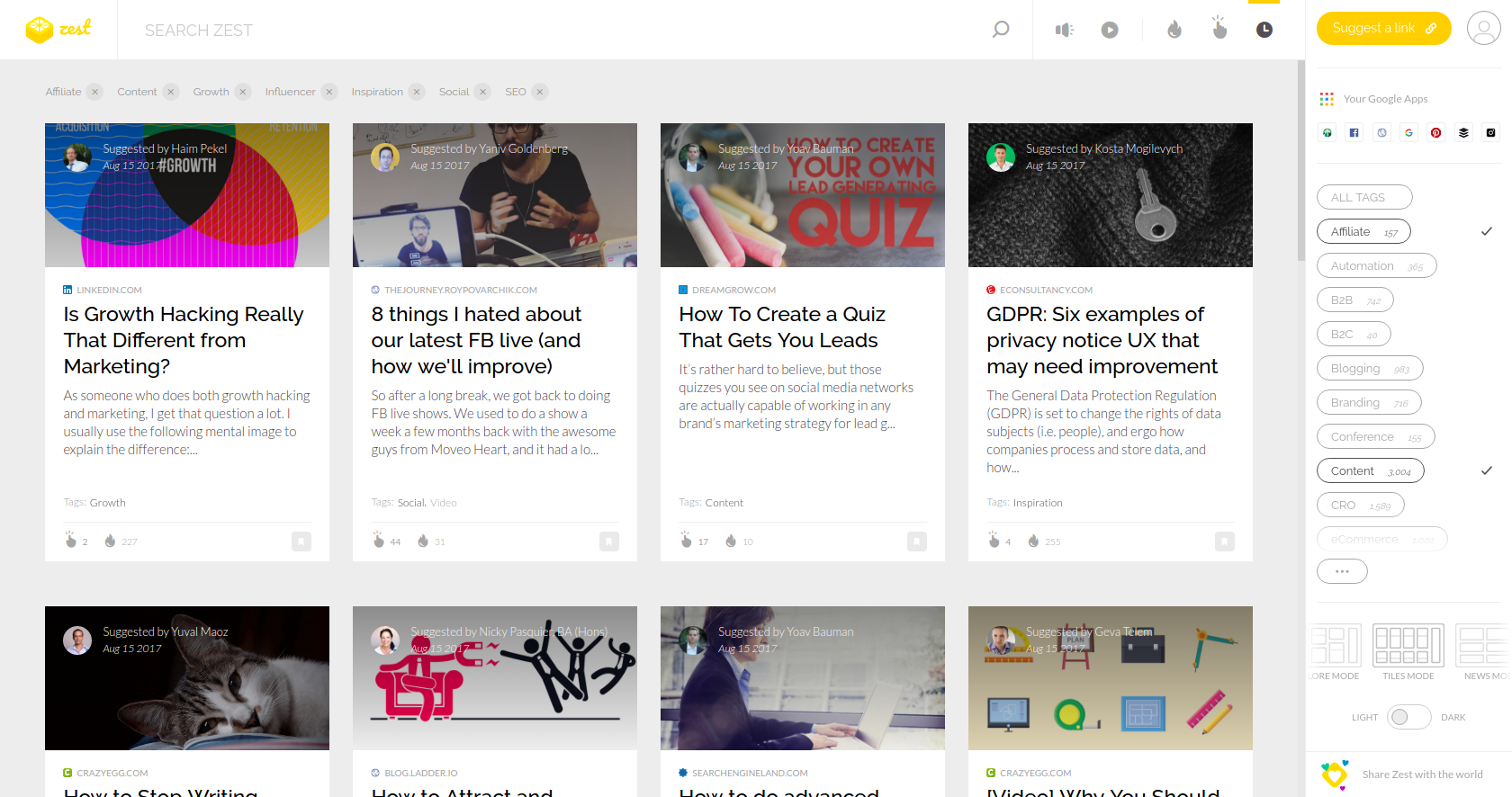 The UX of the front page is exceptional. You can switch the titles and colors of the screen from news to exploring mode. There is also an option to change the color of the screen.

How will Zest help your brand strategy?
More visibility for your own shared content

Sharing valuable content on other social media networks will be much more simplified

Mingling between influencers and top brands will help gain a larger audience
Bottom line?
If you seek writing inspiration or current industry trends, Zest will provide you only with high-quality headlines and articles. And this comes completely free of charge.
This very sophisticated tool is with higher quality than others. It gathers all the important information and gives you the right details to make one strategy sustainable and effective. Also, it gives you enough advantage to act right in time and prevent all unforeseen circumstances
If your current strategy doesn't work, maybe you are missing something. This tool will keep you in the loop.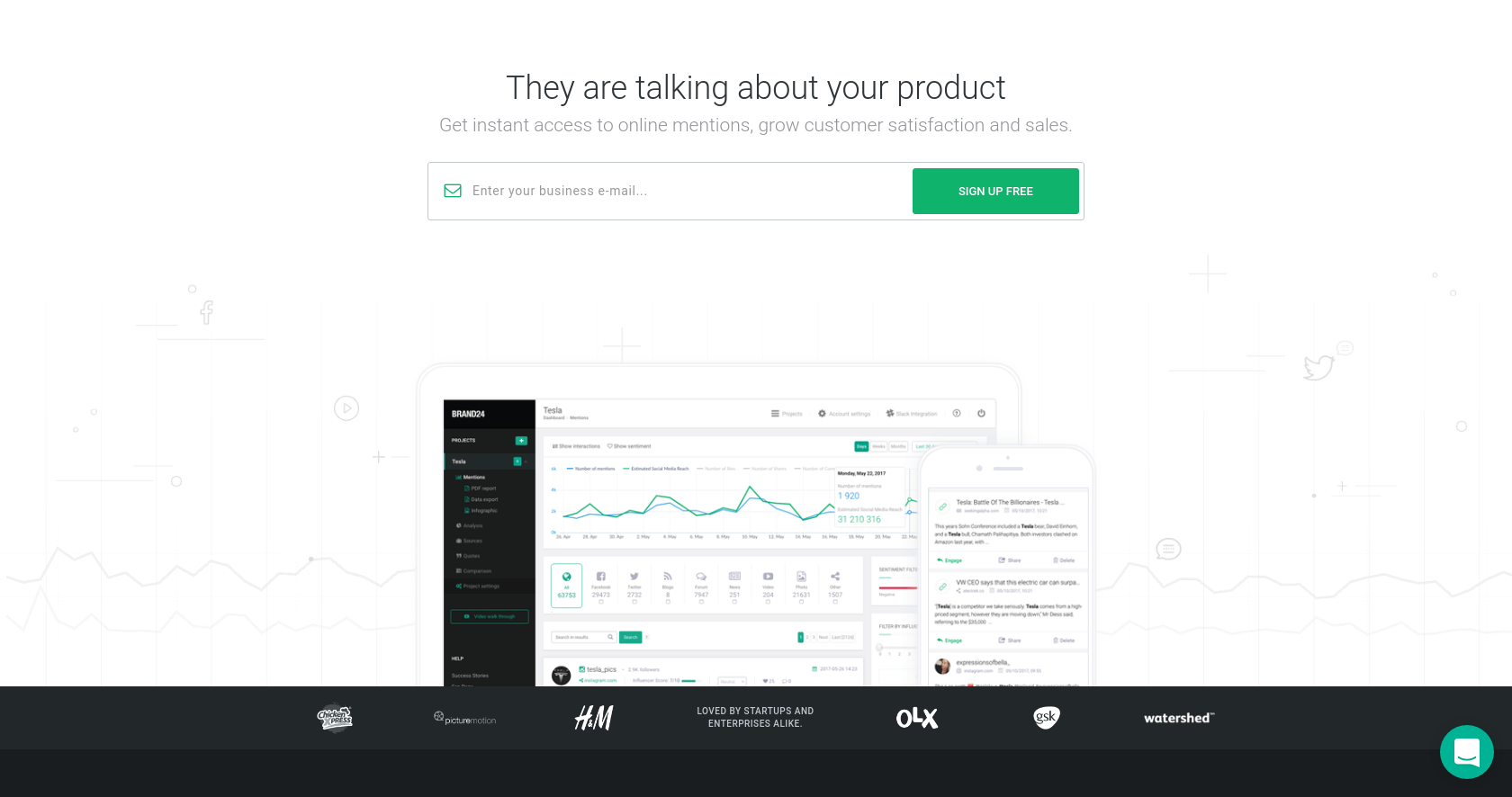 What can you do with it?
You can manually search for mentions of your name, brand name, or in fact, any possible topic of your choice. Monitoring the competition or any other significant influencers or trends will help you know exactly what is going on around or about your brand.
This monitoring software is a helpful tool for having around especially if you want to know what is the new hot story or person on social networks. Information is all compiled in an elegant dashboard for you to dip in and out, with full customization so you only see the metrics and mentions that matter to your business.
You won't miss out on any PR crisis. Set email alerts of any problematic discussion where your brand is mentioned and be prepared.
So, to sum up, what's in it for your business?
Spot good or bad mentions, comments, and content across the web

Sort your mentions by influence score

Build relationships with those who have taken the time to spread word about your business

Generate vibrant, visual representations of data for succinct reporting in just a couple of clicks

Rest – the tool will be your radar
Social media marketers already use data to optimize their content. Analytics are getting much more significance, especially in campaign creation, brand visibility, and for targeting and engaging the target audience.
In other words, data analysis will become a much more prominent part of social media marketing.
Most of the quality social media tools offer options that you need to pay. Luckily there are still efficient and credible tools that you don't need to pay for.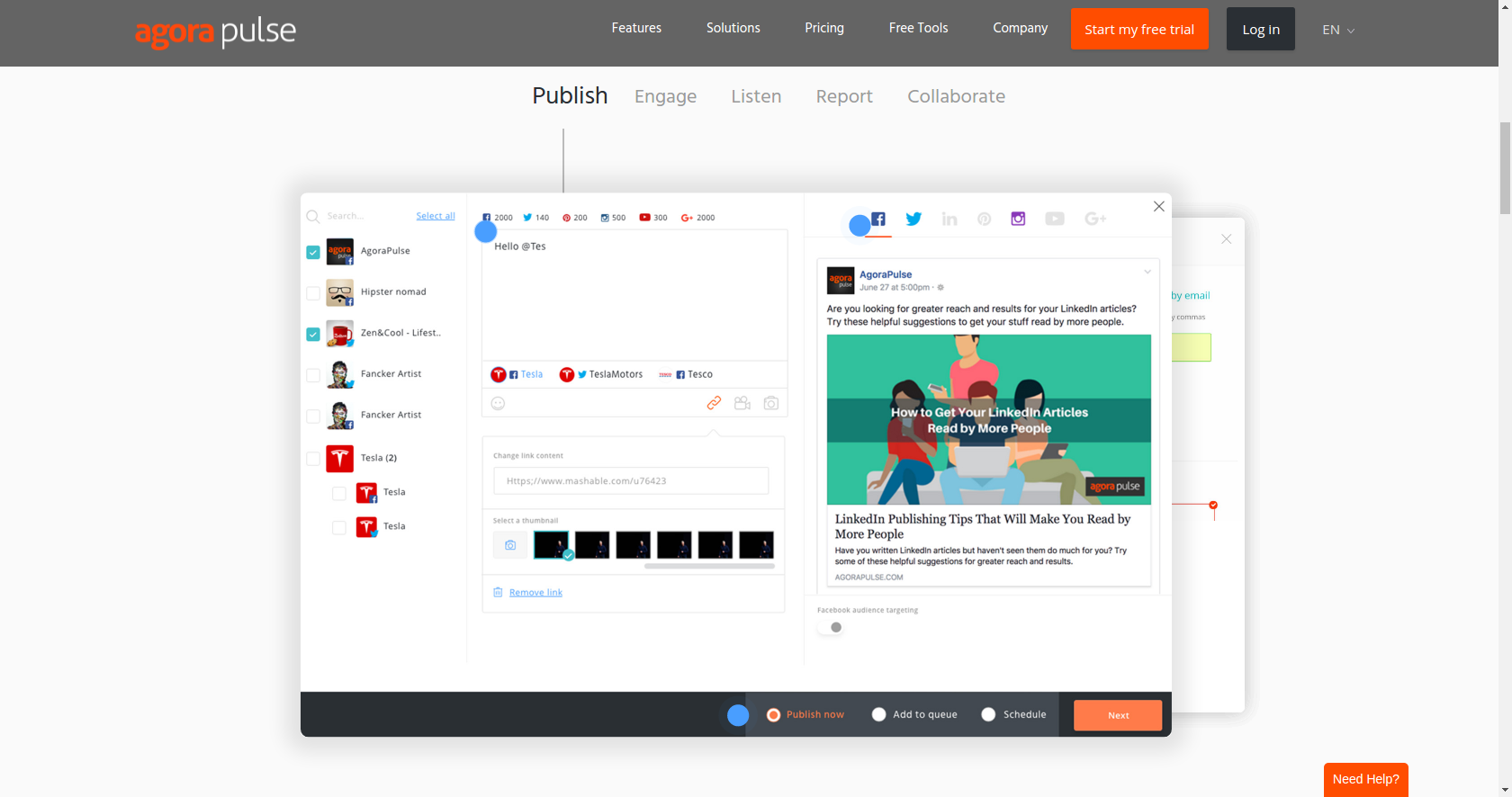 Agorapulse is perfect for small businesses and larger brands alike. It gives options to swiftly schedule, handle, and respond to all content posted to every social platform, effortlessly. Not only that, they have other tools that come with the package – zero tool which means you will never miss any tweet, comment, or direct message. Ever again.
Shortly, content or any other creative writing team can easily navigate their sharings, comments responses or to make sure that no brand promoters mentions are missed.
What you can automatize with this tool:
All your conversation around social networks will be saved and there will be no extra dipping and finding discussions you need

You will easily follow who are your main influencers

All published content will be analyzed and you will be notified about your best performing content for any further publishing

You will get related metrics and other analytics about content
What is more important, this tool automatizes content sharing, but instead of the appearance of a robot under the hood, you still get warm and engaging social media posts.
Re-sharing and making more out of your best content is what is the important part of the content creation. Why should you miss the opportunity to re-share your best articles or any other content? This tool will allow you to maximize the return on your social content.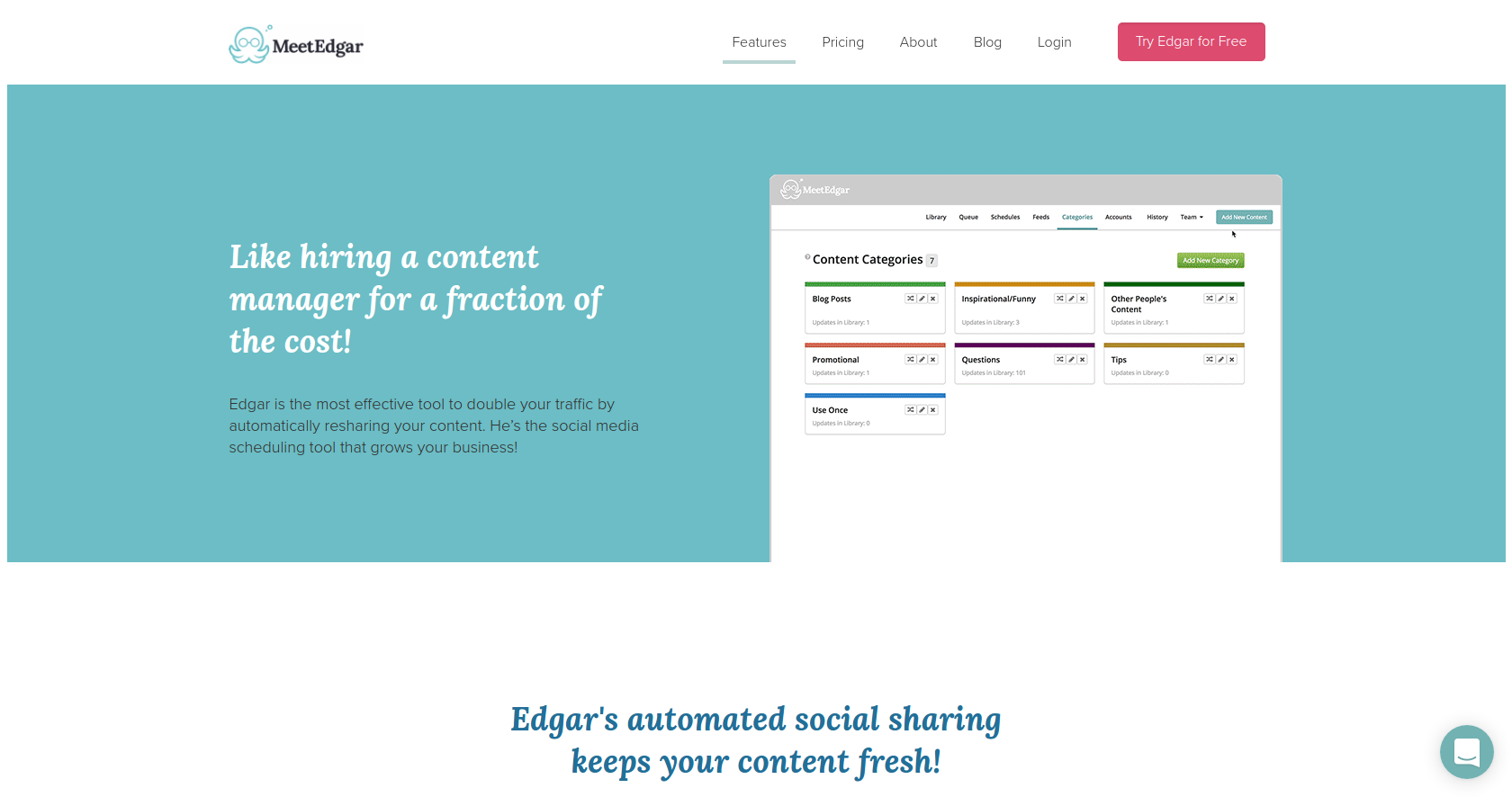 With MeetEdgar, there is no wasted content; this tool can provide you with the precise schedule to follow and prepare old posts for sharing. It's a user-friendly tool, offering to take care of your important tasks that would otherwise become pretty monotonous.
How can it help?
You can set dates in advance without pushing stop or start

All content folders are easy for editing and navigation

There are options for measuring the success of repeated posts
Once you make content creation as the priority, you can expect increased brand recognition, improved customer service, lower traditional advertising costs and organic reach that will bring you more and engaged customers.
Big brands are already taking advantage of repurposing and resharing old content.
Why shouldn't you do the same?
It's no longer a secret, re-sharing has become an effective tactic for social media.
Re-sharing content is just as important as the sharing of original content.
High-quality content and its well-planned creation and distribution is also the key to successful business blogging, brand awareness, and selling products.
Join those brands and businesses that already have good results.
Have you tried any of these social media tools?