When running a business, you need to get things done no matter where you are. And if you are doing more on the go, you need to have the right tools.
Entrepreneurs and small businesses, in particular, are relying on smartphones, using them as a portable office. Apart from helping you organize better and faster, these apps also need to make your life easier.
Here are the apps that will help you work while on the go, run a business from your phone and make your life as easier as possible.

If you need to work together with a group of people on the same document or spreadsheet, Quip will help you do precisely that, in real-time.
It creates a chat thread around each document, so it will also save you the hassle of miscommunication. With push notification, you can see when and how your docs are changing.
To help everyone know what they need to do, you can create a shared task list within each project.
With its simple task organization: by category, project, priority and due date, this is one of the best task management apps.
Simple and minimalistic, with clean and plain UI, Todoist offers native apps for different platforms giving you no excuse to forget the things you need to do, simply, Todoist is everywhere.
With the free version you can synchronize your tasks across all your devices, capture information using your phone, web, email client, manage tasks and sub-tasks, and organize tasks into project and sub-projects, and more.
Premium unlocks additional features, such as filters, task notes, colored labels, SMS and email notifications, ability to add tasks by email and more
In a word, Edison is a super-smart email assistant, in case you need one. You get personalized notifications for managing almost every part of your daily emailing routine. The app does a little bit of everything to keep your day organized and helps you stay on track.
For instance, you can automatically send a text message to your colleagues if you leave work late, or if you are late for work. Anything you need to do, Edison Mail will pretty much do it for you.
With the latest update, it became smarter, and with premium, you get real-time email updates, on the go travel notifications, and more.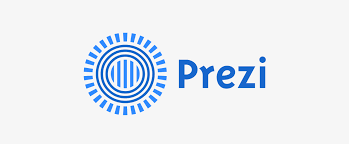 An excellent presentation might make or break the deal. With Prezi, you can create compelling and engaging stories.
Build presentations using the Prezi iPad, iPhone or Android app, and use the smartphone app to access all of your presentations, inviting up to 30 people to watch your presentation remotely.
Auto-sync across all your devices, present your story from desktop, browser, Android, iPhone or iPad, and create and edit while on the go.
Expensify will keep track of business expenses and mileage allowing you to scan receipts with your phone. The app automatically generates a payment from each receipt allowing you to organize your expense reports.
It's a good way to help your employees do the work instead of working on expense reports.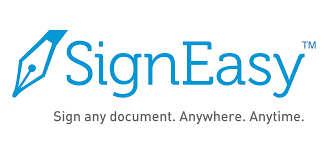 Entrepreneurs seem to always need more time, and who has time to print, sign, scan, and re-send documents on a daily basis?
The SignEasy allows you to sign the documents with your finger and re-send them right from your phone.
You can insert your signature to any document with your mouse, stylus or finger. Or simply upload a picture of your handwritten signature on a paper, using our mobile app.
The alternative is DocuSign.
If you travel a lot for business, there is perhaps no more useful app than TripIt. The app acts as your travel agent, offering instant travel organization, sorting, notifying and helping you keep track of where and when you are going.
It keeps all your travel plans in one place – flights, hotels, rentals, contact information, and directions.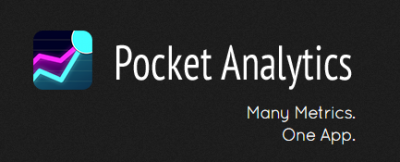 If you want to keep track of all your website(s) analytics, Pocket Analytics allows quick access to your sales and traffic data from third-party analytics.
The app is fully customizable; it gives you quick, easy-to-read charts and a personalized dashboard.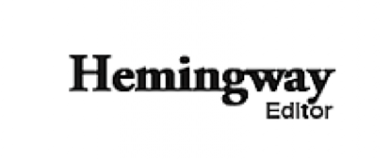 Hemingway app will help you become a better writer. The app makes your writing bold and clear by highlighting long sentences and standard errors offering you a way to correct it.
For instance, if you see a blue highlight, it means you need to reduce the number of adverbs.

Entrepreneurs are constantly networking, conducting meetings, making new connections, but can they always keep track of how and where they met someone? Probably not.
Humin app can help with combining your contacts, dialing, and voice mailbox, helping you "remember" who your most important contacts are. The app recognizes all of the tiny details of where and how you met someone.
Promoter.io can help to identify and ranking your most loyal supporters and customers based on a methodology known as the "Net Promoter Score" (NPS). With it, you can view and track all of your client's insights in real-time.

Evernote app acts as your personal information manager. The app makes it easy to import and export information to other apps, work together with colleagues, make and manage to-do lists, create and edit documents, share pictures and files via email or other social media platforms, and more. You can also use it as a project management app especially because you can easily sync the app with almost every OS.
Having trouble with your email? This isn't the first app that is designed to make our lives easier while processing emails faster and easier, but it's one of the good ones.
What we all need is an app that can help archive and trash email, or put off the email we don't want to respond to immediately, and this is what Mailbox does with a left or right swipe.
Therefore, if you need some help with your email, this one is worth trying if all you need is a simple and fast way to deal with email communication.
Get your documents, emails, sheets and presentation easily approachable with G – suite mobile apps. From Google Drive to Google documents and hangouts, you can work productively on your phone the same you do on your computer.
Equip your phone with enough memory!
Apps have now become more powerful, but, although these apps won't run a business for you, they will still help you get more things done while on the go, and make your life easier.