How do you know you are reaching your audience?
Take Twitter, with 2.1 billion queries per day, are your tweets curated for your audience?
Or YouTube that processes over 3 billion searches per month – should you create more videos? How do you know your posting is doing well?
Many social media analytics tools can help you gather, curate and present data and fit those data into your strategy without spending endless time or energy.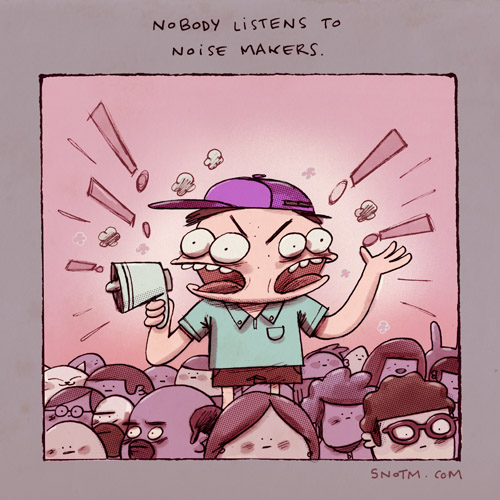 So what social media analytics tools should you use to create a comprehensive marketing plan?
Check out these six analytic tools to see what works and what doesn't, ease your social-media workload and see how your competitors are performing.
Let's list social media analytic tools to help you get better results.
Monitor everything for your small businesses
You can use Cyfe to customise multiple dashboards and compare all your data. "All-in-one business tool" can help you monitor social media, marketing, sales, infrastructure, customer support, including competitors and industry research monitoring.
The tool is especially useful for small businesses; you can get a lot of data with their basic free service, or use their premium service that is very affordable.
So, you can monitor everything and pay a small amount of money.
Track online reputation
You cannot have a good social media strategy without a good social media policy – that's when SecureMySocial comes into play.
This tool sends real-time alerts in case someone violates internal policy guidelines, make harming or discriminating social media posts, deface employer's brand, or share anything that damages online reputation.
A notification on why the post is problematic and instructions on how to remove are sent within seconds (if authorised, the tool can instantly delete the post).
Learn what your audience is searching for
With Unmetric you can quickly know what your social audience is looking for; it's a great tool to source information and reports and find out how to develop, curate and deliver the content they need.
You can use Unmetric to understand the competitive landscape better, seeing how your competition is performing, and measure impact.
With its very friendly user interface, the platform is all about social branding – which helps you create real actionable strategies.
Brandwatch (formerly Crimson Hexagon)
See who is driving the conversation
If you are launching a new product, Crimson Hexagon can help you measure the tone in which people are talking about it, for instance.
The tool pulls data from many social media sources, from Facebook and Twitter (the tool is a member of the Twitter Official Partner Program and Tumblr Preferred Analytics Partner) to different news sources.
You can track conversations, keywords and the whole context around diverse topics, and collect reliable, accurate data to see what people are talking about and who is driving the discussion.
With this tool, you can do useful text mining and analysis, and long-term monitoring and see it in simple and clean visualisations. Data is also easy to download.
Crimson Hexagon will help you to improve social media tactics and gather knowledge of particular interest, which makes it a useful tool for academic researchers.
Find out what people are privately saying about your brand
It is one of the social media analytics tools created for content marketers and businesses that want to gain detailed insights into what people are privately saying about their products or brand.
Nuvi allows you to see conversations happening in real time. You can easily dive deep into social media conversations (Nuvi has partnered with DataSift (Human Data Intelligence tool) that was one of the first partners to access Facebook's firehose) and quickly respond to mentions. Moreover, you can learn more how to best target the right groups.
Another great thing about Nuvi is detailed reporting, which makes it perfect for crisis monitoring.
See what your competitors are doing
Social marketers everywhere want to know what their competitors are up to – and that's why they should check out Rival IQ. A platform for competitive intelligence allows you to compare your business with your competitors, see their posting frequency and progress, the size of their networks, and track their performance across the web.
Rival IQ offers insights into the audience, activity, and engagements on Facebook, Twitter, LinkedIn and Google+ and monitors the best performing content shared by your competitors. Moreover, you can see statistics on the performance of each of their channels and see what changes have been made to their website. The SEO section provides basic information related to SEO.
You can easily organize and monitor your competitive landscape and get accurate data in a comprehensive way.
You should stop wasting time on social media, and rely on social media analytics tools that can help you get the work done more quickly, providing good results and information. So regardless of whether you need to track the success of your marketing campaigns for your niche network, mobile app or a new service – make sure to get the right tools to ensure success.
You can also check out guides and tutorials and work on your online presence at the same time. If you are a dedicated Twitter content creator, check out some useful tips and tricks we have listed in our Twitter for beginners guide.