Like in every era, parenting has its challenges, concerns, and questions. Luckily for parents in our modern days, there is a mobile app Nanny Luenna that has an answer to any parenting issue or concerns. Our latest project can be your huge problem solver and parenting encyclopedia at the same time.
Meet the Nanny Louenna app, one of a kind mobile Android and IoS application designed to provide you with the most extensive parenting knowledge.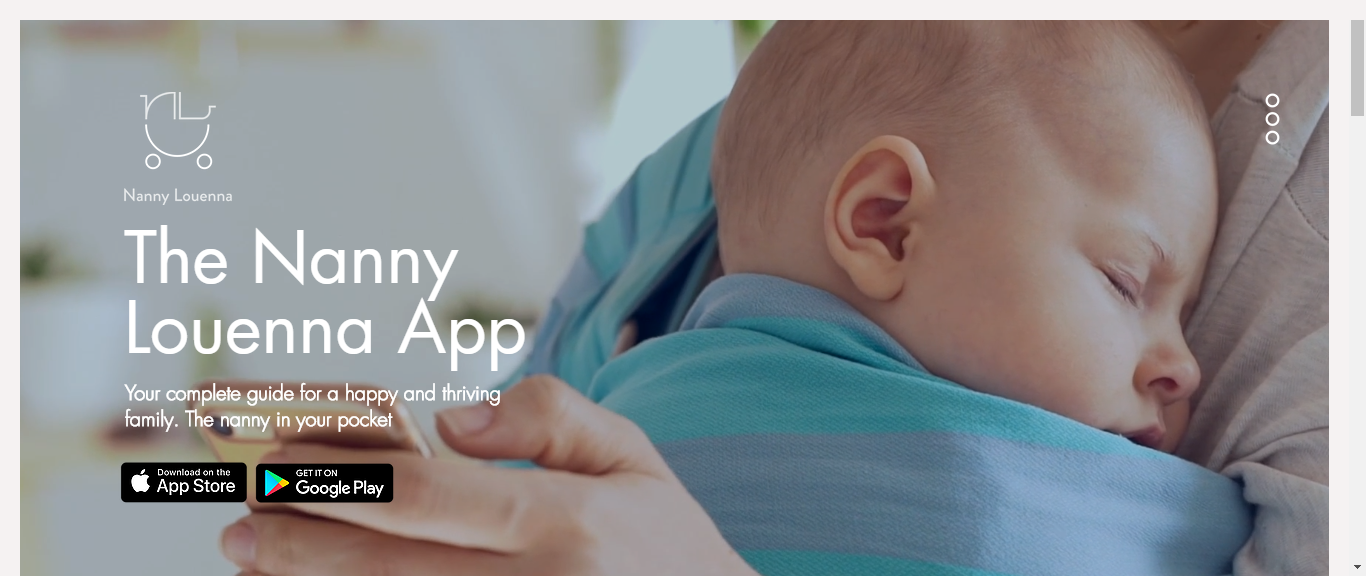 How Nanny Louenna mobile app helps parents
What makes this app a go-to-resource for the parents is a whole host of information and advice.
If you have any sort of uncertainty or you just want to learn something new regarding feeding, bathing and changing, sleep routines, and potty training, Nanny Louenna application can provide you with simple and practical advice available at your fingertips 24/7. All parenting questions are answered with the help of one handy app.
There are for example first aid videos that can help new parents learn how to act in an emergency situation such as when a child's life is in a threatening situation or emergency.
In other words, Nanny Louenna is a conveniently packed know-how app that allows you to learn about parenting or find the right answer when you need one.
Who is Nanny Louenna?
What also makes this app so insightful and to the point is the founder itself and the story behind it. We are delighted that we had the opportunity to work with Nanny Louenna's team and combine our knowledge and skills to create this one of a kind nanny in the pocket app.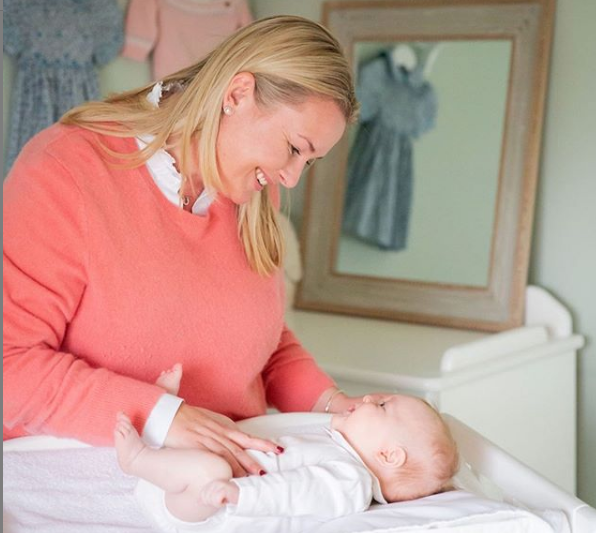 Louenna Hood is a trained nurse that has worked with many high-profile families, including several royal families. She has over 17 years of experience as a trained nurse and nanny.
She discovered her passion for nursing early in her career and quickly realized how her knowledge can be out of great value to every parent around there.
"As a nanny, you work long hours, as a maternity nurse you get little sleep, but if your passion is to look after children then it really is the most rewarding job in the world. The thing I learned very quickly is that EVERY FAMILY IS SO DIFFERENT! It's funny how what one family thinks is absolutely right, another thinks is absolutely wrong! So make sure you pick a family to work for who you can relate to, & has similar childcare ideas so that it's a happy environment.

We are ALWAYS learning, I constantly look at how other nannies/parents do things & am always getting new ideas. You're not "just a nanny", you're raising the future.
Children listen and soak up their surroundings so always be a positive role model. Remember that every child is different so get to know their personalities & channel their passions."

Louenna wrote recently on her Instagram.
Over recent years, being actively engaged on Instagram, she was quickly recognized as a liable and trustful ally in the parenting world all around the globe.
That was a sign that it is time for a new media that can do a lot more, and an idea for the app was born.
Nanny Louenna parenting mobile app is your personalized nanny app
Once you download the app there are a plethora of features you can use compared to the number of children you have. After you subscribe you can have access to many useful articles, videos, and e-books that can relieve your parenting.
Besides parenting, the app can also provide you with useful information for pregnancy and maternity period. Plus, there is material on how to take care of your toddlers.
The app also offers a wide range of fun activities and things to do with kids. Each activity comes as a documented form for you to download and use.
Improved search query — A quick access to parenting tips
Whether you need a tip on how to put your baby to sleep or how to react in case of an emergency we have developed a detailed search query to help you with finding the right answer. The search query works much like Google and offers articles based on the word you write in the query.
You can choose articles from different sections and find them through categories and activities. Another perk we added is a feature that allows you to save articles. You can save for reading an article you find interesting or come back later to it anytime you need a reminder.
A soothing and calming design to give you comfort and peace
The core idea of the design for this project is to focus on useful parenting tips and materials. With the design, we have created a calming but inviting user journey. The goal is to enable visitors to relax while learning about parenting.
Without any doubt, our design team chose a pastel color palette for the main colors for the app and web presentation.
These colors are traditionally associated with femininity and motherhood. At the same time, pastel colors express frivolity, joy, optimism, and lightness. Moreover, they are also renowned for their ability to soothe and calm the viewer.
Why we used Flutter for this parenting Android and iOS app
Our development team carefully reviewed the technology requirements to make The Nanny Louenna app development process smooth and effective.
Our choice was to use Flutter which is Google's mobile app SDK. Flutter provides each developer with a package made of a framework, widgets, and tools. As a result, it allows building a visually attractive, fast mobile apps on both Android and iOS platforms
What is great with Flutter development is the fact that you don't need to develop an iOS and Android app separately. All you need is one codebase for both platforms.
Download your Nanny Louenna app today
The app is available both on Google Play and App Store and it is free to download and use.
For more detailed materials and content, you can purchase Monthly or Yearly plans. Plus, you will get a complete guide for a happy and thriving family.
Happy parenting!