If your marketing budget is small or there isn't one, you still have to attract, maintain and provide support for your users to gain their trust and loyalty, and certainly to sell your product or service. There are 7 affordable marketing tactics that can help you.
If you have just started your business, whether an online marketplace, a web shop or a social network, you need to attract your first users or customers. To do so, there are many creative ways, and luckily without need to break the bank.
Take a moment to re-read this.
A simple combination of affordable marketing tactics, known as diverse marketing, can set the pillars and turn your efforts into a satisfying outcome.
To do so, you can use different marketing tactics to promote your business and gain customers. We have listed 7 affordable marketing ways you can use to attract your first customers.
#1 Make sure you are visible online
Whether you work locally or globally, many of your potential customers will first search online for a solution to their problem or needs.
Your business profiles on major social networks (Instagram, Facebook, LinkedIn), which you can create for free, are a good jumpstart to your online presence.
Lately, LinkedIn has been shown as effective marketing tool for different industries and business. The network can be a great place to promote your content, share ideas, and build your brand. You can join groups, connect with like-minded people, and share your blog posts.
Still, you can find more ways to be visible online.
Google Business and similar business directories can help you reach even more users.
Google My Business is one of the most popular directories. The benefit of having your profile on Google My Business is coming from Google's integrated services. For instance, customers can easily find directions to your location because your business account is integrated with Google Maps.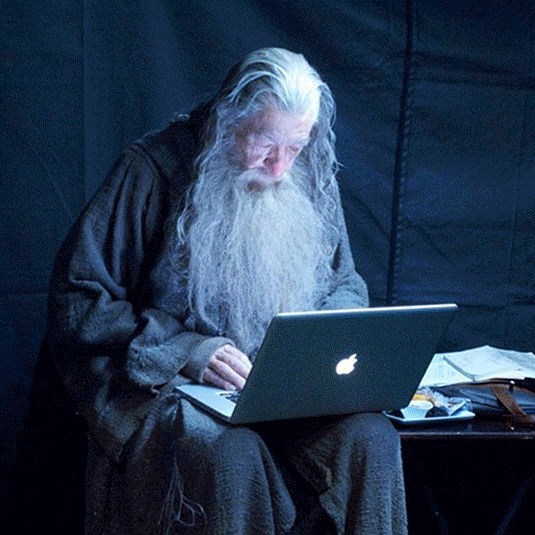 At the same time, you can sign in for local online yellow pages which are mostly affordable and useful for covering a significant number of potential customers.
Remember: To be visible online also means to have a user-friendly and visually appealing website that is supported by scalable technology. If you are running e-commerce business it is especially important to consider what technology you will use or whether you should opt for a ready-made solution or custom ecommerce development.

#2 Think of user-generated content
Customer reviews are an effective and affordable marketing tactic.
If you are in the hotel business, for example, you can easily collect reviews from Google Business, Facebook or TripAdvisor. Or, if you are in the medical sector, you can look for reviews at HealthGrades.
Once you have enough reviews, you can link those pages to your website and social media or create an interesting shareable shout-out visuals quoting your customers.
Collecting reviews might be challenging at first as it would be difficult to compete with established brands. Your approach and communication with your target audience are what matters the most.
Another great option is video testimonials which you can use to share customers' stories about the brand. Although video production can be demanding, videos are effective tool you can use to spread awareness about your brand.
As an example, watch this video on YouTube that recently went viral. A guy filmed his 365-day body transformation. The video currently has over 31 million views and 50,000 comments, and not a single call to action is included. But, unlike other testimonial videos, this one is compelling and emotional. His experience and transformation are in the focus. There is however a subtle CTA added later for viewers who want to discover which program he used to succeed.
The conclusion? Every time you share a customer experience you will spark more brand searches. Rethink how you can produce original and human-focused video using testimonials from your customers and prospects.
#4 Create stashes of valuable content
Every marketing strategy has a good content marketing and social media marketing plan and tactics which include blogging, social media engaging content, videos, and many other formats.
While you have to build your rankings and visibility in search engines, customers or users will first and foremost praise useful content.
Any business could have a great deal of leverage only by publishing content.
Besides your own website, social media profiles and other online listings, a blog is certainly the first thing that you have to incorporate into your marketing plan.
Unfortunately, many businesses still do not understand the importance of the blog.
How can you start?
You don't have to hire a creative writer at once but you can use your knowledge and experience or other available and free material. Later, find the platforms that work best for your business and keep publishing. (Go back to read the benefits of LINKEDIN).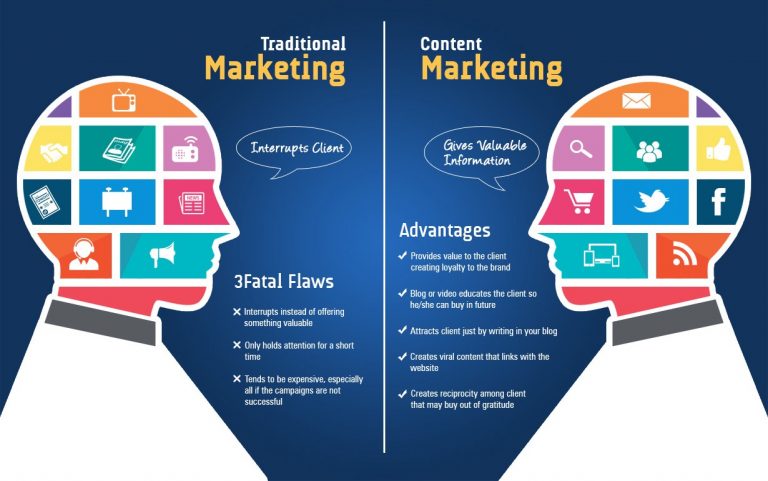 Besides articles and news posts, you can use your blog content to create guides, e-books or to think about something more "out of the box":
Breath a new life into something that already exists on the web
There is a ton of data, studies and stats available on the internet. Turn them into something creative and interesting that you can publish and share.
Create an interactive tool
Free photo resizing, keyword searching, photo editors, a different type of converters are all successful interactive tools made to attract users. You can design or develop what suits best for your potential users to solve their problems.
Interview experts and influencers from the industry
Writing for the blog is essential. Every time you publish an article, you create new opportunities for someone to find you, visit your website and discover your brand.
For example, interviewing experts will only do you good. You will provide a fresh perspective that can actually be a fantastic way to bring in new audiences.
#5 Use the power of local media and local community
Traditional PR tactics may be less effective compared to a well-planned online advertising campaign, yet there are still many benefits from a well-written PR text.
Writing and distributing press releases or giving interviews for local media, can be a great introduction of your business to the local community. Local customers can be your first brand ambassadors who will spread the news about your services or products.
Being present in local media helps you to build a community of local supporters and local supporters tend to be loyal customers and brand ambassadors.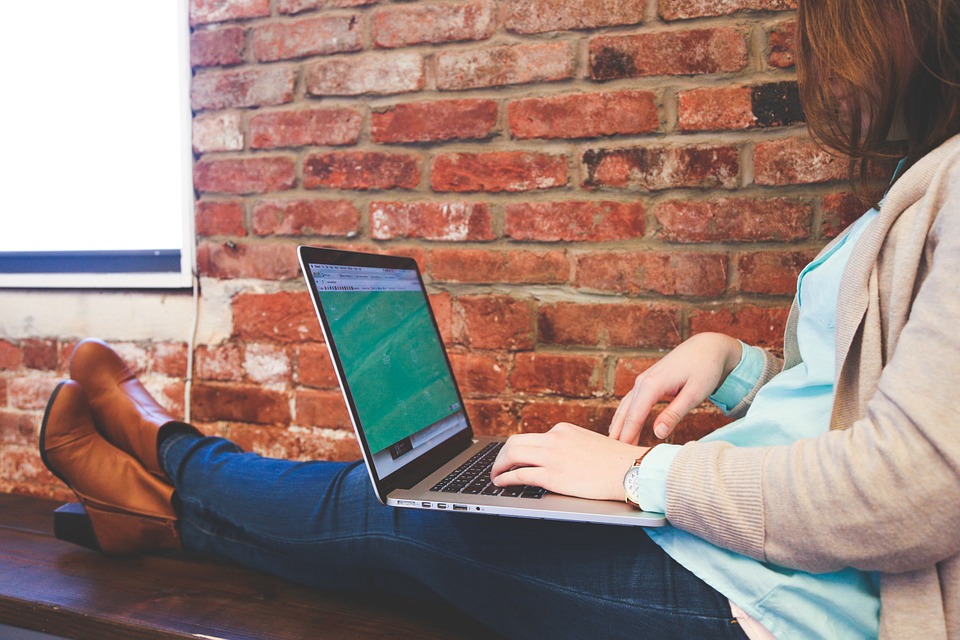 Besides local media, you can consider introducing your new products or services on fairs, festivals, open markets, and local or regional events.
Events organized in your local area can be a good opportunity to position and strengthen your brand on the market. Or if you are an expert in the industry, you can host an event or organize a workshop.
After all, a local community possess the power of word of mouth marketing. Sincere connections with local supporters are equally important as those you create online.
#6 Chat apps as affordable marketing tactics
Less attractive but still effective.
Currently, there are 1.82 billion mobile phone messaging app users worldwide. Many brands are using mobile services such as WhatsApp or Messenger to promote their brand, business and an online shop platform.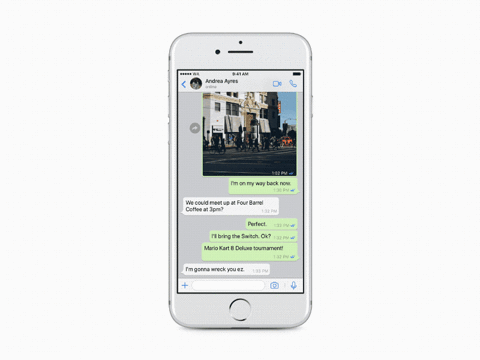 Out of this number more than 1.5 billion use WhatsApp while 1.3 billion use Messenger.
By 2021, the number of users who use mobile messaging apps is expected to reach nearly 2.5 billion!
Chat apps can be used effectively for building a stronger relationship with users because you are meeting them on their ground.
At the moment, Messenger's users send 8 billion text messages a day! Also, WhatsApp has built social-media-like features that allow the app to act as a type of social media.
Your task is to discover where your target group circulates the most. In the screenshot below, you can see the most popular chat apps and the percentage of active users.
In other words, everyone is using one of the messaging apps.
You can also use these services to inform people about your sale, new products, changing hours or holiday promotions. However, be careful and do not spam, only send important information.
Otherwise, you will drive people away.
Keep it interesting and casual and you can reap amazing benefits.

#7 Use Ad promo credits
Even though you may not have a budget for social media campaigns, there are often discounts and coupons floating around for paid Facebook, Instagram or Google ads.
You can test it and use to share news about the brand or product.
Also, some web hosting services offer advertising discount codes as part of their membership offerings. Check to see if yours does.
To sum up,
Marketing requires patience and long term efforts. You can test different tactics and media and you do not have to have a large budget to evaluate what works for you and what affordable marketing strategy is best for you.
Why should you try this type of affordable marketing for your business?
These marketing activities are recommended in the beginning as you are still in the phase of testing the market so you should use resources and tools to prevent or minimize unnecessary expenses.
With available, free marketing resources you can start positioning your brand on the market while safely testing the outcome and your business potential.
Once you get a clearer picture where you stand, think about investing more money into integrated marketing strategies. Think of it as a cautious entry.
Use free resources, including content marketing and affordable SEO for your website and you are on the right path to raise awareness about your product.
Affordable Marketing Tactics Summary
Make sure you are visible online
Create profiles on major social media (Facebook, Instagram, Twitter, LinkedIn, and Pinterest)
Create a Google Business account
Add your business to listings and directories
Think of user-generated content
Collect reviews from Google Business, Facebook or TripAdvisor
Link those pages to your website
Think of video testimonials and sharing customers' stories
Create stashes of valuable content
A blog is certainly the first thing you should create
Breath a new life into something that already exists on the web
Interview experts and influencers from the industry
Include all the media around you
Write press releases and distribute them
Give interviews in local media
Attend fairs and conferences
Organize classes and events
Mobile services for marketing
Use mobile services such as WhatsApp or Messenger to promote your brand.
Use Ad promo credit
There are often discounts and coupons for paid Facebook, Instagram or Google ads.
Create an interactive tool
You can design what suits best for your potential users and solve their problems.
Would you like to add more? Leave us your best affordable marketing tactic in the comments below or get inspired by checking out our services.