In a world of a digital age, monitoring online reputation can make a difference, whether to know what others say about your brand, or just to be in the loop with current trends in the industry.
Carefully followed reputation indicators with monitoring tools can give you the ability for a quick reaction towards more satisfied consumers, as well as inputs for adapting or changing your marketing strategy.
What else can you get from monitoring online reputation?
You can discover the way your consumers think, what they like or hate.
Keep in mind that people today, as is the custom, publish their experiences on the social platforms rather than sending a message directly to the specific brand.
You can react immediately if there are negative comments, reviews, any sort of dissatisfaction or general complaints.
An instant reaction can keep you from further inconvenience or be gaining the bad reputation.
In addition, having in mind consumers' previous experiences, you can easily create further campaigns, and product or brand promotions.
How can you track "the web whispers"?
The ability to discover what others say about your brand comes with more than one benefit.
You can track every mention, comment, linked word, shared link or video by using few or just one reputation monitoring tool.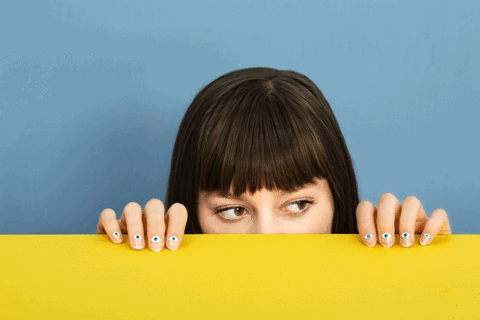 Of course, you can do searches manually on search engines, but it is more likely that you'll lose precious time or gather a handful of unsorted data.
Luckily, there are tools that can easily and much efficiently track your brand's reputation online, both on the web and social networks. You can choose one tool or the group that works best for your niche.
Keep in mind that some of them are free while others demand significant amounts for a monthly or annual subscription. However, all depends on what you want to monitor.
Typical monitoring tools will track the following types of channels:
Search engine results
Social media networks
Google reviews
Forums
TripAdvisor
We have collected both free and paid tools that you can use regularly to track current trends in the industry as well as to discover what people generally say about things you share the interest in.
#1 Google Alerts – for tracking mentions and trending content
For anyone who works in digital marketing
If you are already an experienced marketer you probably use it, either to monitor your brand or to find content inspiration.
How does it work?
You can enter your company name and all other terms from your niche you want to get alerts for.
Alerts for mentions and published content based on terms you entered will arrive as email notifications.
You can also choose when to be alerted. Based on your preferences, that can be
as they happen, at least once a day, and at most once a week.
#2 Social Mention – for precise monitoring of 80 social media sites
For any brand that uses social networks as its primary way of communication with consumers
From Facebook, Twitter, and YouTube, this tool tracks any social network's feature whenever your brand is mentioned.
Social Mention gives useful data that can help you create more effective campaigns as well to improve your brand's reputation.
How?
Basically, this tool can measure the exact strength of your online reputation, in other words
– the likelihood that your brand is discussed on social media.
It can measure the ratio of positive and negative mentions, the likelihood that people talking about your brand and the number of users who write about you and mention your name.
#3 Talkwalker – great for creating future social media campaigns
For any brand focused on social networks
Same as Social Mention, Talkwalker also works as a free reputation monitoring tool. It offers dipper insights into your online reputation insights.
You can monitor your online reputation real-time and cover social networks along with over 150 million websites, for a full view across online news, blogs, forums and more.
The biggest advantage of this tool is that you can see and analyze which posts, tweets, and articles are driving social discussion about your brand, together with the feature that allows finding sentiment towards your brand, products or services over the last 7 days.
#4 Smart Moderation – an efficient tool for hiding unwanted comments
For marketers, social media managers, and digital agencies
This is a comment moderation tool that allows you to automatically hide or delete comments that you do not want on Facebook, YouTube, and Instagram.
Smart Moderation can help in managing thousands of possible negative comments, curse words, inadequate responses, and credibility ticks especially if you run a campaign that drives attention.
#5 SentiOne – for tracking mentions from thousands of web sources
For brands that just started to build their reputation
This "social listening" tool can help you to pay more attention to what people say about your brand. The advantage of SentiOne is that you can use both real-time data and historical data of what people may have said about your brand in the past before you began using SentiOne.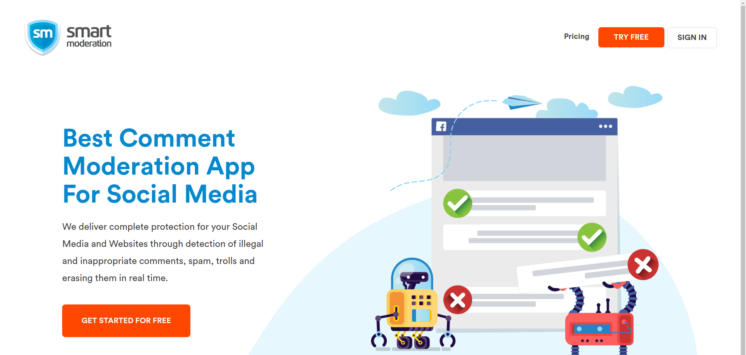 You can track mentions of your brand, social profiles, and the keywords you choose.
What is more interesting is that SentiOne tracks real-time conversations in which you can join at once.
#6 Review Push – great for real-time reviews responding
For brands that own online stores on different levels
Review Push helps in managing reviews that come from multiple locations such as Facebook, Yelp, Google, Yellowpages, and Foursquare.
If you own a selling business, this tool can help you to collect reviews and at the same time to respond to them directly by using the Review Push inbox.
Another interesting feature is that you can also see the review sites on the web or in your industry that your business is not yet listed on.
If you own online stores Review Push can rank your stores' review performance online and create charts with data of which store should improve its product or service delivery. You can get data from any store-level base on multi-level reporting that this tool has.
#7 Go Fish Digital – tool dedicated to a complaining search
For a large business with various products
If you own a selling business it is good to have a tool able to keep track of published complaints.
This tool allows you to search for negative reviews on over 40 websites at once.
Knowing what people say online can be truly helpful in developing approaches to negative comments and complaints, as well as developing responding scenarios when it comes to PR crisis.
#8 Image Raider – track a possible misuse of your photos
For digital agencies, photographers, and visual studios
This tool is a fine asset to other tools that are useful for reputation management. Image Raider is mainly focused on tracking misuse of your images.
Once you upload an image into the tool, it will search poor or negative images of your brand across Google, Bing, and Yandex.
#9 Meltwater – great for media and social media management
For large brands and companies that have global influence and massive marketing campaigns.
Once this tool was meant only for collecting mentions in relevant news sources, but today Meltwater analyze social media and media appearance globally.
Meltwater is based on AI and the world largest database that allows global media monitoring, social media listening, social media management, PR analytics and influencer engagement tools with real-time analytics.
The best part of this tool comes with features that allow you to track who's talking about your competitors, how many mentions they're getting daily, weekly, or monthly in comparison to yours.
The platform that comes with this tool allows you to collect reports and to transform them to be sent directly to others on the team.
#10 The Brand Grader – for tracking influencers and top blog sources
For digital agencies, photographers, and visual studios
It is a free monitoring tool that gives a quick overview of any brand's online presence.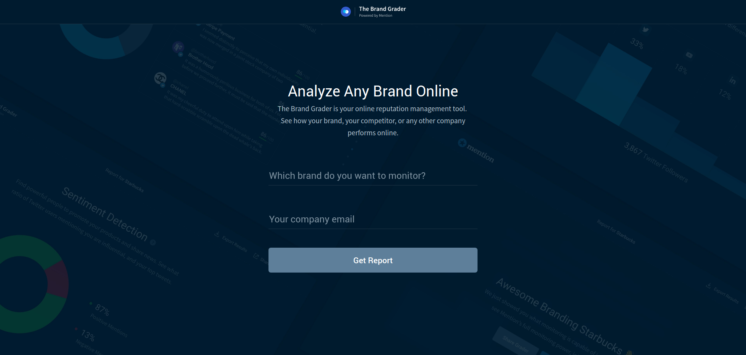 You can choose the company you have interests in and check their biggest influencers, blogs, and networks where people talk about them.
The brand sentiment is also included and you can check freely whether people love or hate their brand, also where in the world people talk about them.
To summarize,
Don't take your online reputation for granted, it can be easily corrupted.
Ignoring problems, negative comments or complaints won't help your reputation nor the success of your campaigns.
Luckily, you can track most of what people are saying about your brand. There are free ways to handle your internet reputation, but only carefully monitoring will spot the high-risk reviews or malicious comments on Facebook.
However, our advice is to focus on monitoring reviews and comments on social networks and websites on which your target group hangs the most.
Create responding scenarios and use real-time tools to easily answer to each inadequate post or comment.
Follow and measure the data you get and use it in creating any future way of communication and content management.