If you are into front-end development and user experience, want to improve your skills and grow your network, you would be interested to find out which conferences to visit or workshops to apply to, so we compiled a list of 9 great European front-end conferences and events to attend.
#1 Beyond tellerrand, Düsseldorf, Germany, 27th-29th April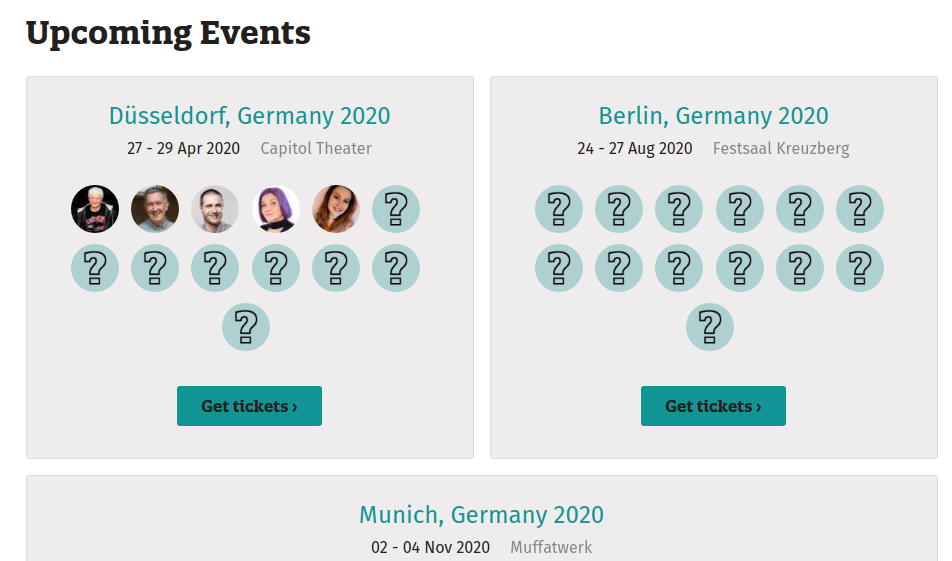 As one of the best conferences in Germany, a 3-day conference brings a broad range of topics, from design to marketing and business, relevant for different IT industries, including front-end developers.
"beyond tellerrand is the affordable single-track event where creativity and technology meet. Taking place in Düsseldorf, Berlin and Munich with 500+ attendees each in a renowned, familiar and friendly atmosphere."

A full day front-end conference for anyone who makes for the web, covering topics such as responsive web design, tooling, performance, front-end testing, web typography and more.
"Our conference is dedicated to providing a harassment-free conference experience for everyone, regardless of gender, age, sexual orientation, disability, physical appearance, body size, race, or religion (or lack thereof). We do not tolerate harassment of conference participants in any form."
#2 uxLx, Lisbon, Portugal, 19th-22nd May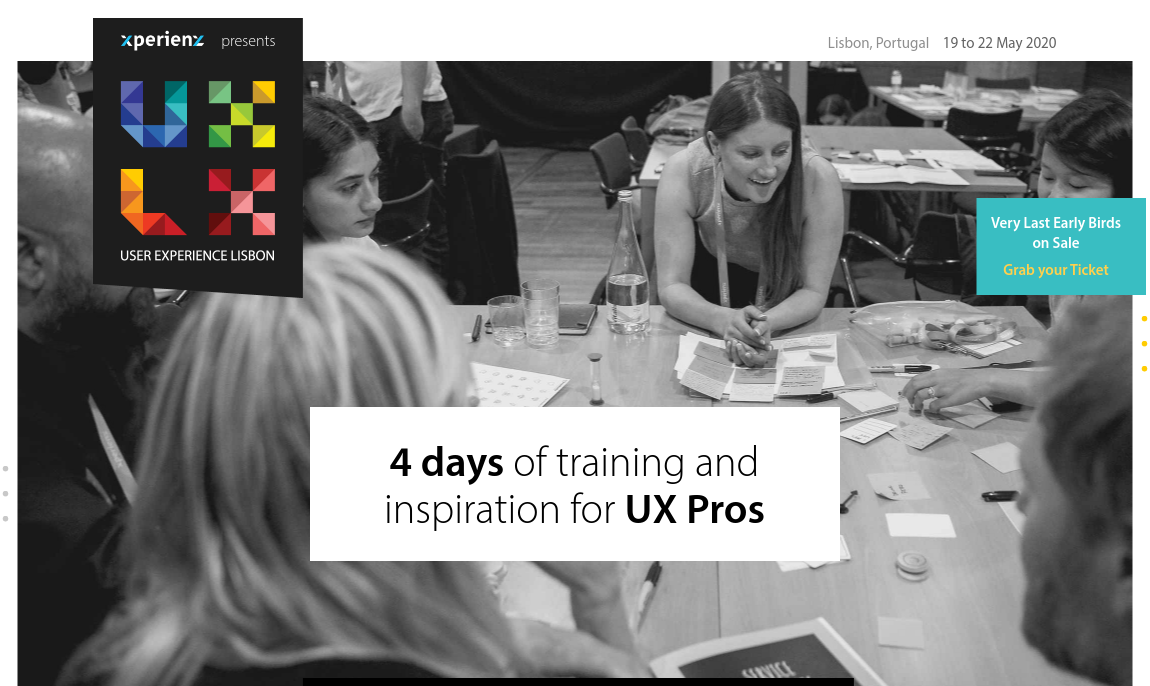 uxLx is a three-day must-attend conference for professionals and enthusiasts in the UX industry. The conference brings together usability experts, interaction designers, and information architects to share their knowledge and experience through 16 practical workshops and inspiring, thought-provoking talks.
#3 GenerateConf, London UK, 2nd April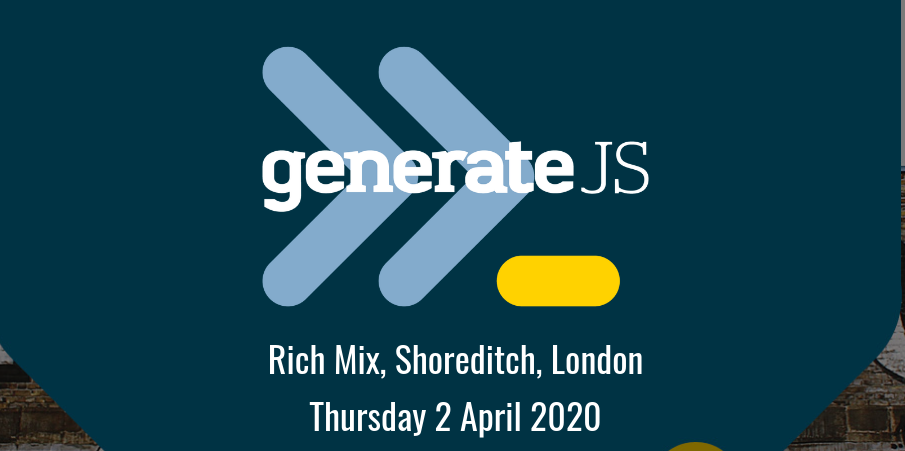 Presented by the .net magazine, which was established in 1994, and Creative Blog, this is the third edition of Generate conference for all things web design and development. The speaker lineup is soon to be announced, but judging by the success of the previous conferences, and the credibility of organizers, this year will certainly bring world class speakers on web design and top presenters from the industry.
#4 React Summit, Amsterdam, Netherlands, 17th April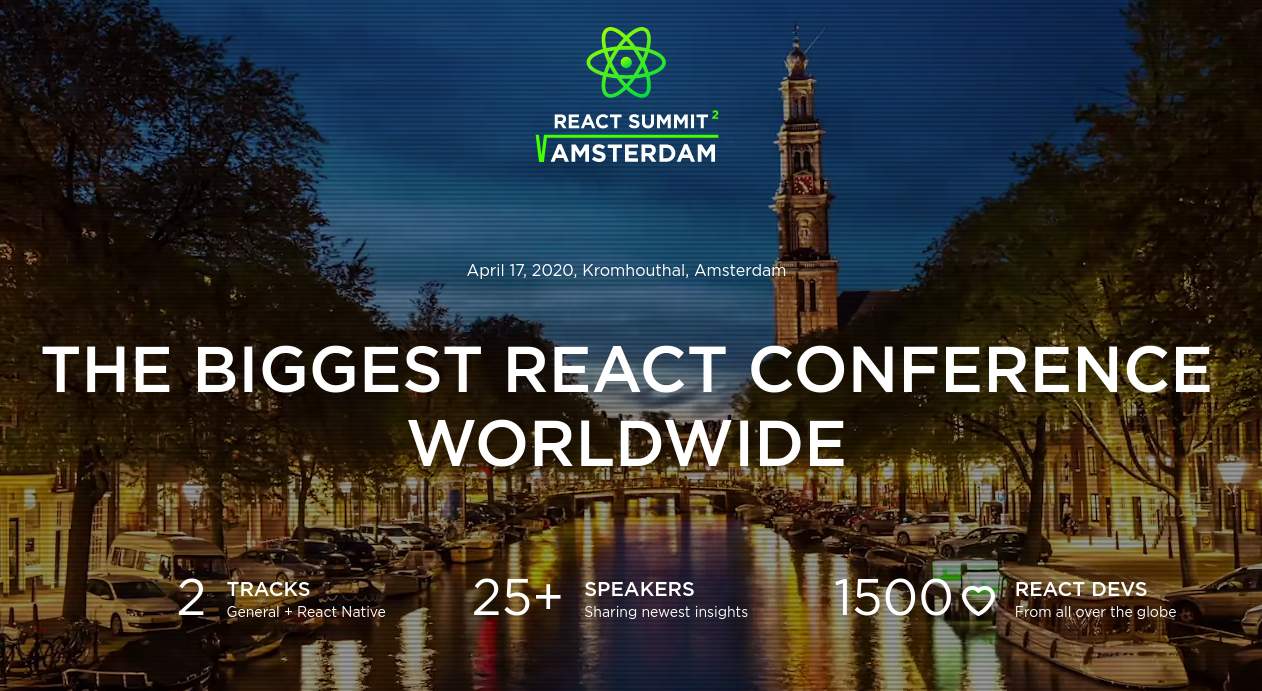 "A full-day, two-track conference on all things React, gathering Front-end and Full-stack engineers across the globe in the tech heart of Europe. We're coming back with a new gig on April 17, 2020. Mark your calendars for the biggest React community event."
"Next to the main conference day, be prepared for a number of hands-on workshops, pre-party meetups, and mini conferences throughout the week of the event."
#5 React Europe, Paris, France, 14th and 15th May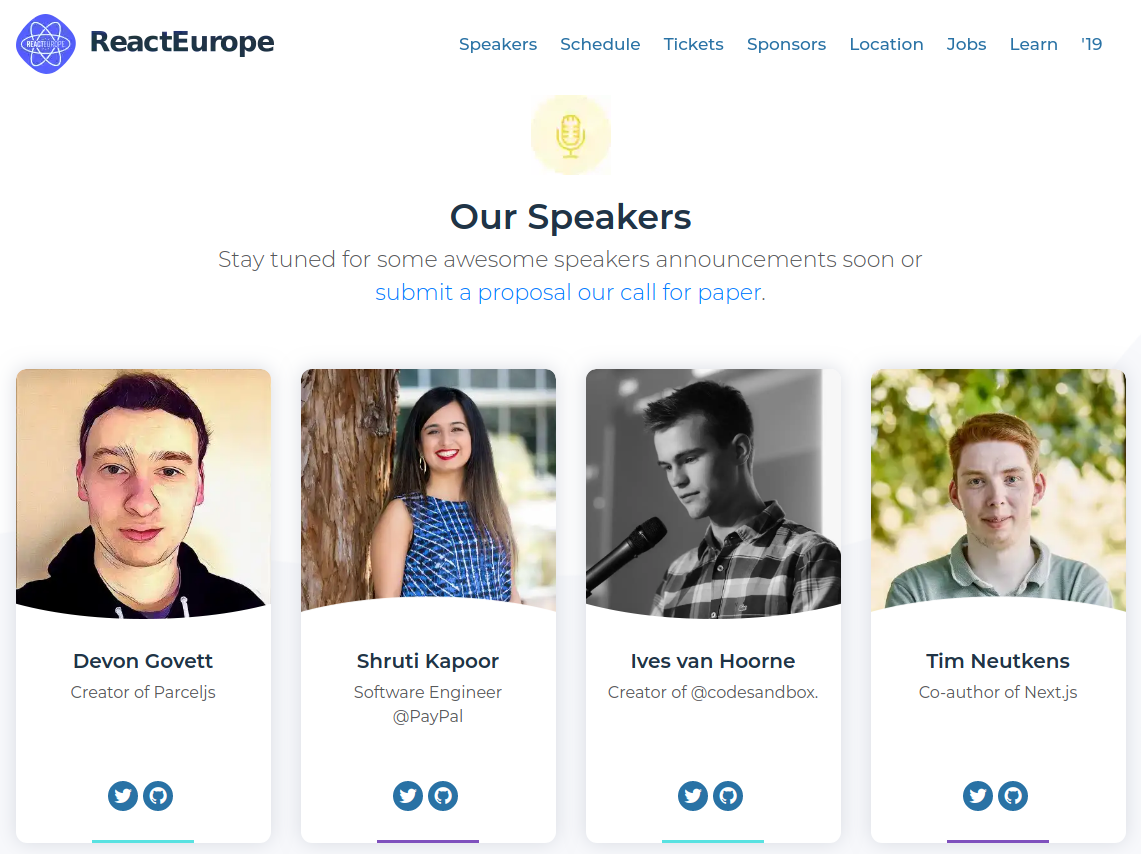 The original European Conference since 2015. This will be its 6th edition with up to 1500 attendees.
"At this conference, you will learn how new projects such as ReasonML will bring web and mobile React Native apps to the next level and how projects such as React Native Web, React Primitive and Expo make it easy to write, deploy and share code on all platforms quickly. The conference aims to give talks that inspire and explore new futuristic ideas dealing with all the techs we enjoy from the React ecosystem such as React.js, React Native, GraphQL, Relay, Universal apps, ReasonML, Webpack, inline CSS and more."
#6 Frontend United, Minsk, Belarus, 1st and 2nd May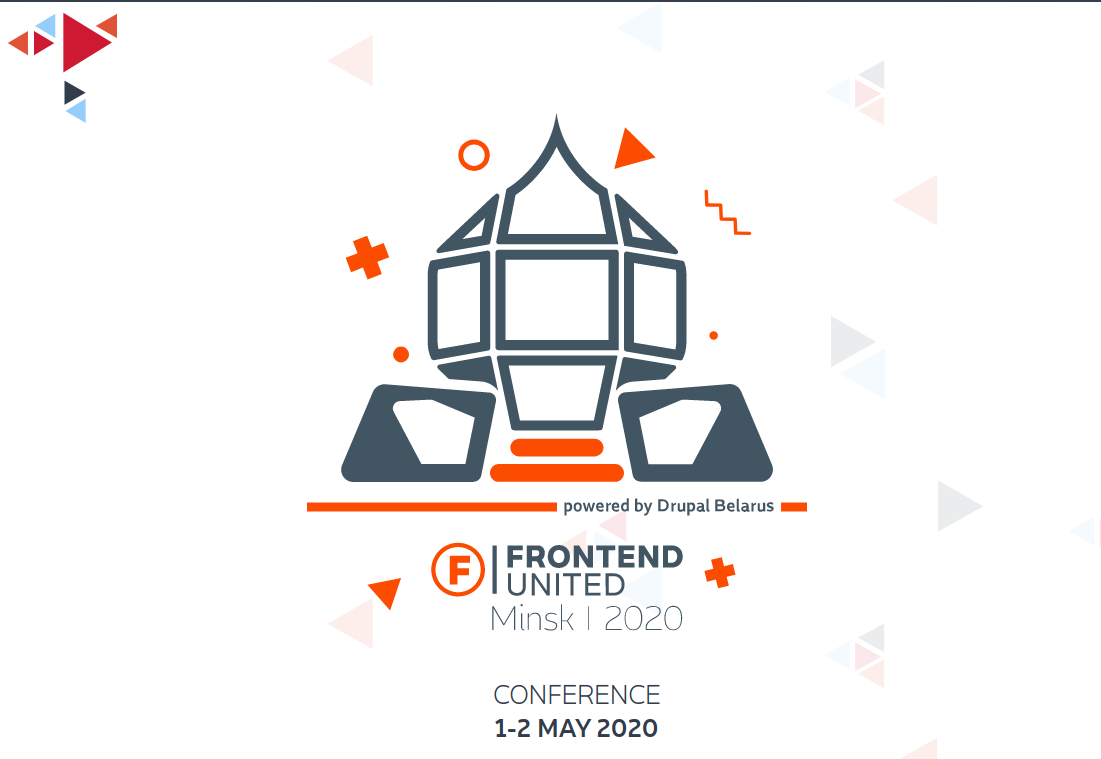 Frontend United is a non-profit, developer-first, community-focused conference. Their aim is to connect frontend developers and designers from all kinds of backgrounds closer together to share knowledge, experiences, and ideas. They've been growing as a conference for over 10 years with a focus "to reach the biggest legends of our community and spread the knowledge far and wide"
#7 CSSCAMP, Barcelona, Spain, July 15th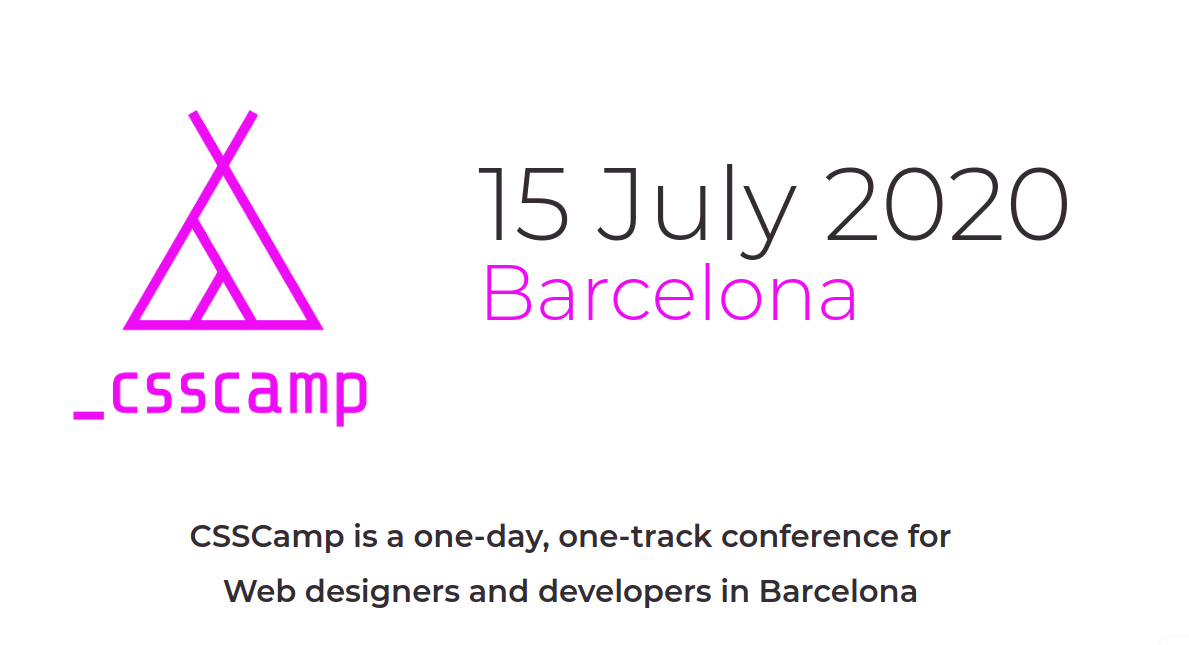 One day, one track conference for web designers and developers in Barcelona. "Let talented programmers, designers, and senior developers of all stacks, who are doing amazing things for the modern web, explain to you how to build a better, faster, more secure and accessible web and deliver the best user experience." The conference will take place at AXA Auditorium in Barcelona. Confirmed speakers for this year's event are Jason Pamental (rwt.io), Cassie Evans (Clearleft), Adam Argyle (Google), Oliver Turner (Finacial Times),…
#8 SmashingConf, Freiburg, Germany, 7th and 8th September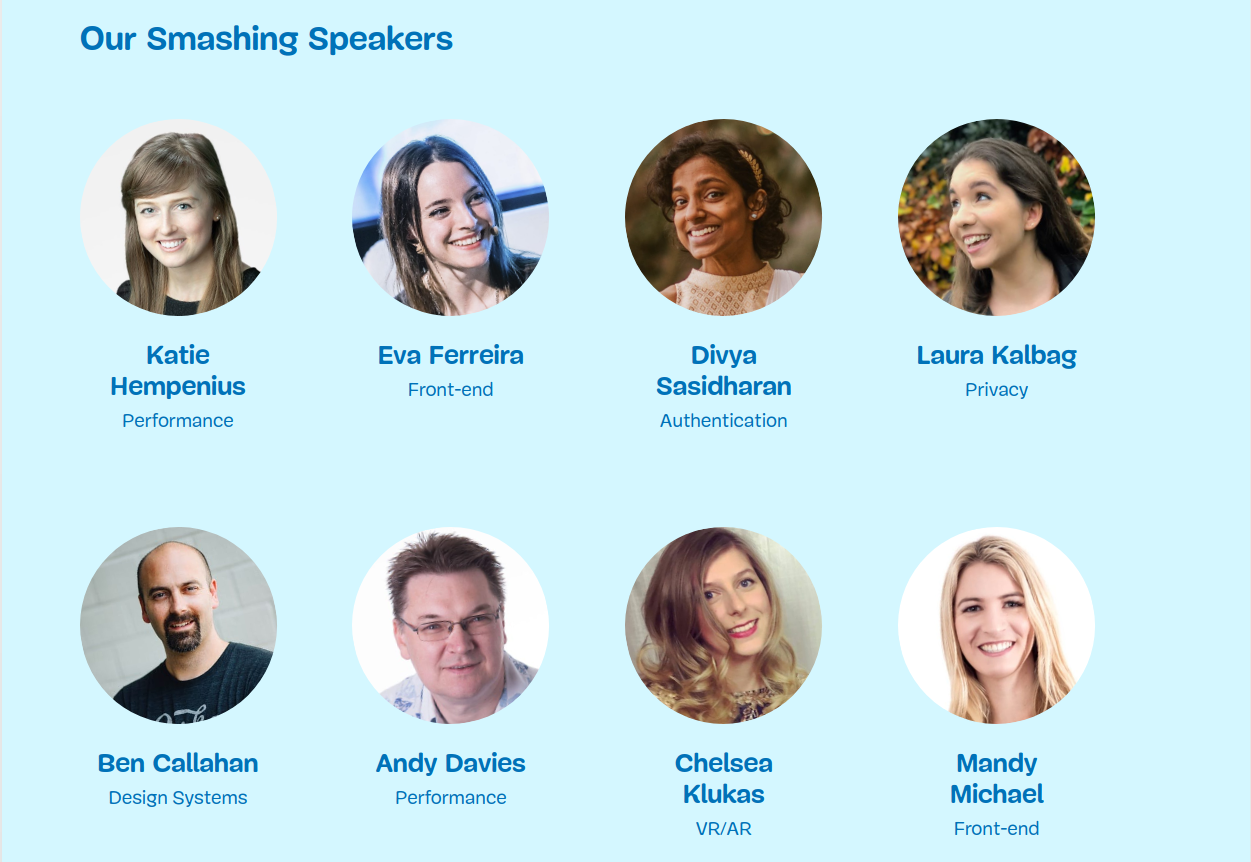 "Our focus is on front-end and UX but we cover everything web, be it UI design or machine learning. The Freiburg edition is of course no exception."
This will be the 9th edition of SmashingConf Freiburg. One track, two days, 13 speakers and 260 attendees.
#9 Armada JS, Novi Sad, Serbia, 1st and 2nd October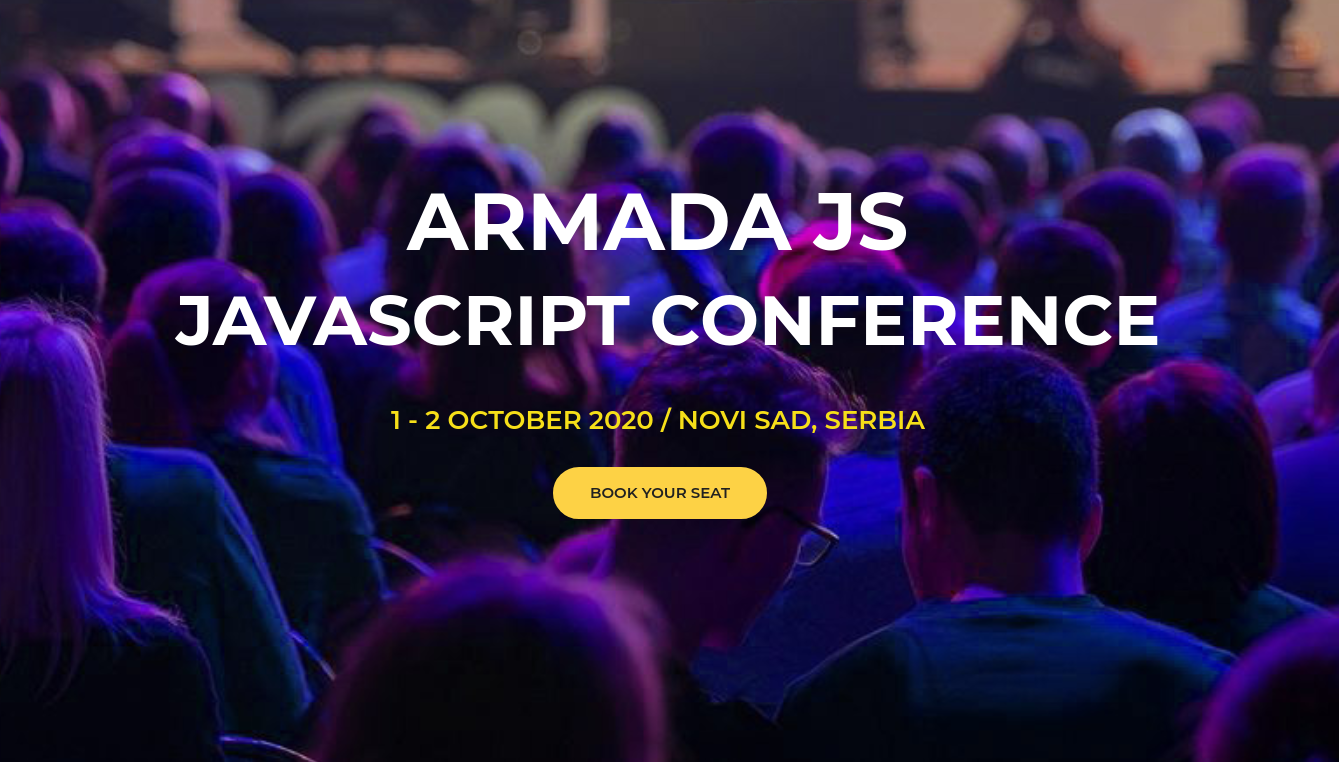 First-ever JavaScript conference happening in Serbia. They state: "Our goal is to strengthen the JavaScript community in the region by bringing it together while inspiring and learning from each other." The event will gather 400+ back-end, front-end, and full-stack developers. So far, confirmed speakers are Elizabeth Engel (interfacewerk GmbH), Merlin Rebrović (Google), Roy Derks (City of Amsterdam) and Martin Splitt (Google). More to be announced soon…
If you have any suggestions or questions, feel free to contact us or leave a comment.