To read. Honestly, who wouldn't want to know? Masterminds behind one of the most successful companies in the world published a book last month with a very straightforward title How Google Works.
Why should you read the book?
In short: you will either love it or hate it, depending on your perspective on Google and its businesses.
If you hold on to a sort-of-negative perspective, you will miss out on a lot of important constructive advice and information.
Judging the book before you read it and jumping to conclusions is rather putting-the-cart-before-the-horse, isn't it? You don't have to agree with what is written, however, at least disagree with constructive arguments.
Google is known as a company that does things differently, reinventing on many different fields, so why not dwell into what the term differently in fact means for them?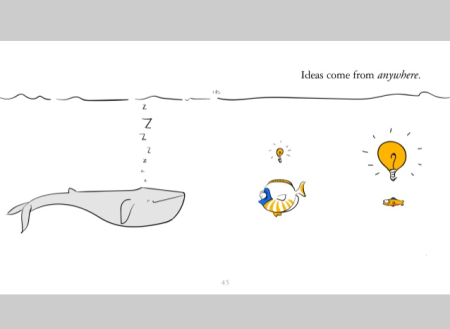 How Google Works is without a doubt entertaining, filled with instructive anecdotes within the company, whether about the early days, or risky practices and decisions later on.
After 13 years, Schmidt and Rosenberg are looking back at what made the company work and how big a challenge it was to change the way of doing business.
What is their message?
Market is driven by great ideas, thus those who have expertise, knowledge and are prepared to experiment and risk will distinguish themselves.
"Information and data is hoarded, not shared; design is a vestige of an era when failure was expensive, and deliberation was a virtue; decision-making power lies in the hands of the few", they explain.
Companies need to adapt to a new age, but how?
The book explores the topics of strategy, decision-making, talent, communication, innovation and corporate culture.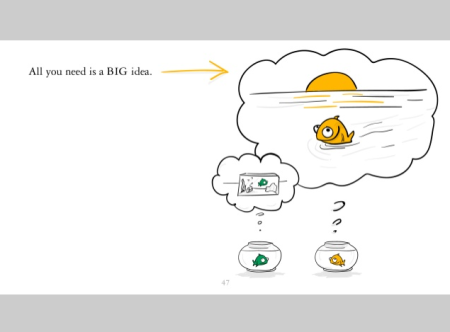 This is what they see as a juggernaut of modern businesses.
Product
"Any failure should lead to valuable technical, user, and market insights that can help inform the next effort. Today, great products win."
Smart creative
"Unlike the typical white-collar worker of the late 20th century, our colleagues are not confined to specific tasks. They are a new kind of animal, a type we call a "smart creative"".
Corporate culture
"People who believe in the same things the company does will be drawn to work there. The smart approach is to ponder and decide what sort of culture you want at the outset of your company's life. And the best way to do it is to ask the core members of your team. Think about your culture."
Strategy
"You can have a plan, but know that it will change, probably a lot. The plan is fluid, the foundation is stable. Create superior products based on unique technical insights; optimize for growth, not revenue; and know the competition, but don't follow it."
Hiring
"Hire "learning animals". We know plenty of bright people who when faced with the roller coaster of change will choose the familiar spinning teacups ride instead. Our ideal candidates are the ones who prefer roller coasters, the ones who have the smarts to handle massive changes and the character to love it. Everyone–everyone!–should invest time in hiring".
Innovation – "Innovation can't be owned or ordained, it needs to be allowed. You can't tell innovative people to be innovative, but you can let them. Listen to the lab coats, not suits."
While none of the wisdom should be singled out for their importance or relevancy, I believe that corporate culture is what brings all of the other elements together to their full potential.
In a word, a corporate culture is vital to everyone, and every business should start here. This is what we nurture in Eton Digital. A team that works as one.
Define your mission early – and live it every day. https://t.co/FEOatKs1vT #HowGoogleWorks pic.twitter.com/Y7gWuwe1wd

— Eric Schmidt (@ericschmidt) October 16, 2014
These Google's management practices can be incorporated into all sorts of businesses in many different ways. Is this propaganda? Probably (considering competition with Apple).
Can one apply these directives to every business? Not necessarily.
There are managers and executives who still prefer and believe in safely maintaining the ongoing organizational structure within the company, not changing it, while being satisfied with the result they achieve. These are not golden rules, but rather the experience and advice from those who worked successfully.
Can you disagree with Google's practice? Sure.
If Google is not relevant, they are not the only ones that welcome change or risk.
Two entrepreneurs from Argentina, who created a price comparison website elMehorTrato.com,  decided to implement a new way of working – a four-day week, no managers and no main office after being frustrated with time they had lost on meetings, email communication, and office chat with their managers.
Is change good? Yes, when the time is right. One thing is for sure: the way business is done is changing radically.