You are building your dream home, where do you start?
Eton Digital's new project Buildoo gives you an opportunity to share your home building journey with family, friends and the Buildoo community.
What do you get from Buildoo?
Create your own Building Blog;
Find answers and get advice in Buildoo Forum;
Learn from other's experience;
Find inspiration for your build;
Post photos and comment on other Member's Blog posts
You can find all the information you need about building and renovation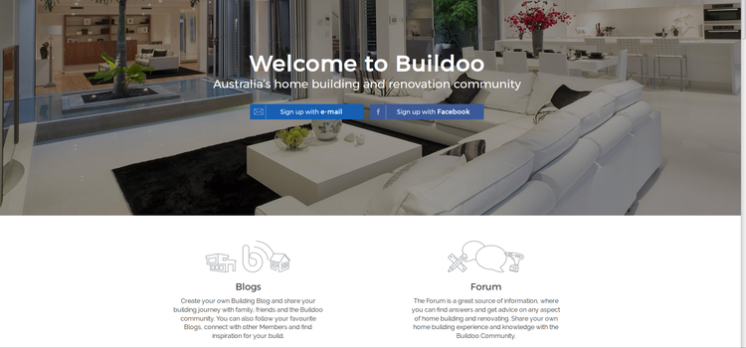 What can you do as a member?
Once you become a part of Buildoo community, you create your profile and begin your social networking journey through the world of building and renovation.
When you are a part of the community, you get to interact and connect with other members to share your experience or ideas. Thus, you can follow, like and comment on interesting blogs, ask questions and receive notifications when someone replies, start your own blog and share your articles and posts on social media.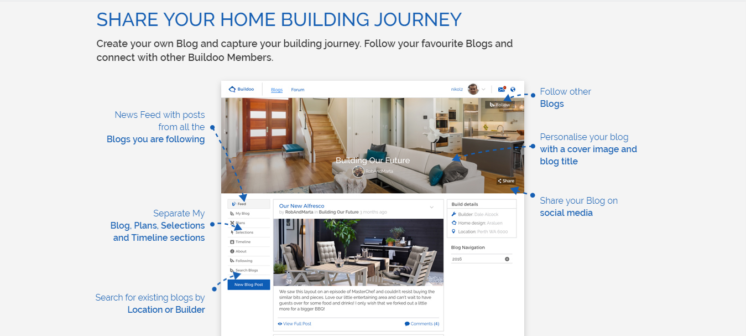 If you are passionate about home decor or design, you can learn how to get the job done without a hassle.
As a member, you will have access to a personalised Forum Menu where you can find lists of the threads you have started, your replies to other Member's threads, and the threads you are following.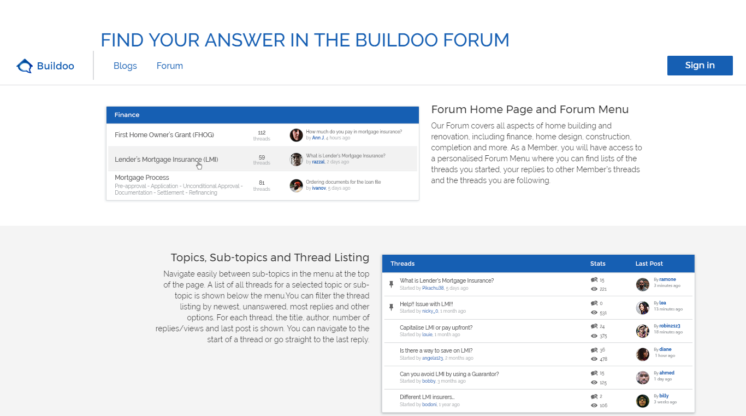 Buildoo Forum covers all aspects of home building and renovation, including finance, home design, construction, completion and more. If you need some answers, post a question or find the information in blogs.
If you have an interesting project and need a partner, send private messages to other Buildoo Members.
Did you redesign your living room? Upload your images, embed videos and links directly into forum threads or replies.
Do you wish to know what materials can be recycled? Create new threads in the Forum, post replies to other threads and follow threads that interest you.
Are you not sure how much your new kitchen table might cost? There's always someone you can ask.
Is home building easy? Search the blog to find out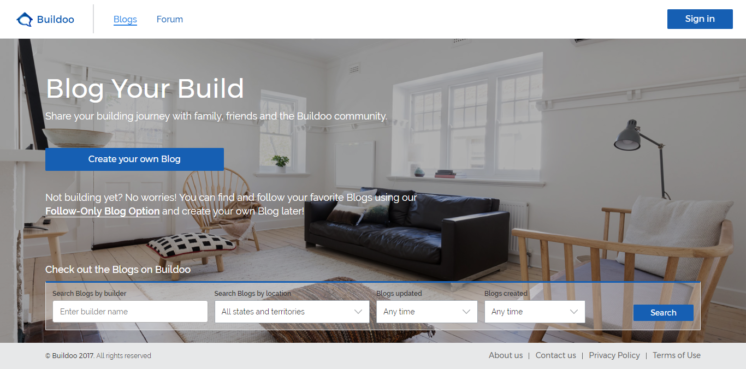 If you aren't building yet, you can search the blog and find out useful tricks, DIY advice and design ideas from Buildoo members, and read about other member's experience.
If you find a blog you like, follow it, and create your own blog later.
Apply for free membership and enjoy the journey.