With so many apps being launched almost every day, one can easily miss the good ones, especially if they are updated to target more users. We have picked the best ones that were recently updated for either Android or iOS users, and with no particular focus on the subject, included some of the popular ones no one should miss out on.
With their recent update, NASA's Visualization Explorer is now available to iPhone users. Bringing Cosmos at glance, if you are a space science nerd, or if you are an enthusiastic explorer, either way you will be blown away with cutting-edge research and amazing photography, as if you were given an insight into their classified research. The images and video of Sun are probably the most breathe taking. The app is very engaging, and the texts and articles are adjusted for every user, depriving a reader from being lost in the complexity of the text or in the content. New stories are added frequently, and one can download a story for later, or create a reading list. Given that the app is free, this is one more reason you would want to dig deeper into space science.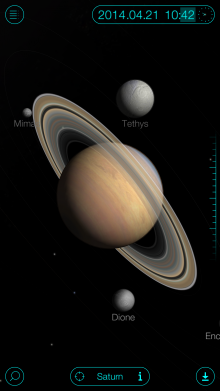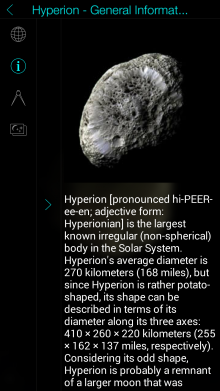 Are you one of those people who occasionally gaze at the night sky? A walk through the Solar System is now available for Android users with Solar Walk. An impressive 3D model app of the Solar System and Milky Way Galaxy will fascinate anyone interested in space while going on a journey through every planet or satellite with a Time Machine feature, accompanied with educational information. One can learn more about space-time, planet's trajectories, and more. It is a virtual tour of the system, and it's even better if you have 3D glasses. Solar Walk offers free and paid versions, but the free version is more like a demo, so opt for either the iOS or Android paid version.
While we are on the subject of planet Earth, keeping it clean and protected today is mandatory for everyone. Earth911 introduced iRecycle app for the Android a few day prior to Earth Day. With this app, you can find no excuse not to recycle. The app provides more than 800,000 recycling and disposal resources for more than 240 materials. When you type in your location, it shows you where to go to recycle, ranging from batteries and phones to paper and plastic. To get other people's attention on the necessity to recycle, you can share articles and recycling searches with your friends on Facebook and Twitter.
With all the privacy concerns we have today, it is good to have an app that hides your identity, because, while we cannot in fact do much about it, it is great to be off the grid for a while. If you want to search something without being tracked, you should try Disconnect Search app, it is now available for Android. The app works with Chrome, Firefox, Safari, and Internet Explorer, that is, while you are searching for something on Google, Bing or Yahoo using this app, your search queries are passed on to the chosen search engines through Disconnect's servers without sending any personal information. Therefore, the search engine knows what is being searched for, but not who is searching. Disconnect Search app is created to keep user's search histories private, which means it is not created to protect from government agencies. However, when privacy is of a huge concern, more protection can do good. The app is simple to use, and offered as pay-what-you-want service, so it is free if you do not want to pay.
If you still have not found your news app, maybe you should try Newsbeat, that is, if you want to hear the news. The concept is not new; however, maybe Tribune Co.'s new app will suit you. With thousands of articles every day from various news sources, the app converts the stories to audio for easy listening. The synthetic voice is not bad, and sometimes you do have an impression of a human reading an article. You pick your preferred sources and topics, the Newsbeat tracks it, and depending on an article length, you will hear either a full story or shorter recordings with provided content source. You can pause and restart the story, and replace the story easily if you are not interested. The app is free, however you will hear adds about every 10 minutes. If this does not bother you, then you should try it. It is available for both Android and iOS.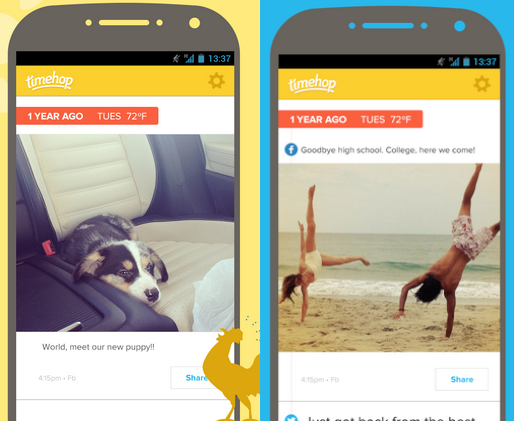 The app that allowed you to go back in time was very popular when launched, and now it is available for Android users. Timehop, an app that tracks your history back in time using old photos and posts from Instagram, Twitter, Foursqare and Facebook, has the same simple design introduced for iOS. With so many similar apps that allows us to share our important moments visually, this app distinguish itself by giving more meaning to photography. As we are getting older, we sometimes enjoy reviving our younger selves, and reliving some of the moments that were very important to us. If you are one of those persons, then this is the app for you.