Adapting to demanding market needs is a challenge to any business today, especially in uncertain times like the one these days. We are glad that we had a chance to join the Parser business in making that road less rocky. They joined forces with our team to ensure a fresh, new perspective and carefully tailored online presence with a business redesign.
Main requirements for a new Parser business presentation
The founders from Parser approached us with a clear idea to rebuild and redesign the website. They wanted to present their company and products in such a way that will give out straightforward information on who they are. The focus was also on what they are offering, and how they work.
We came with the idea to design a modern web presence that will send a clear message thus enhancing their online appearance.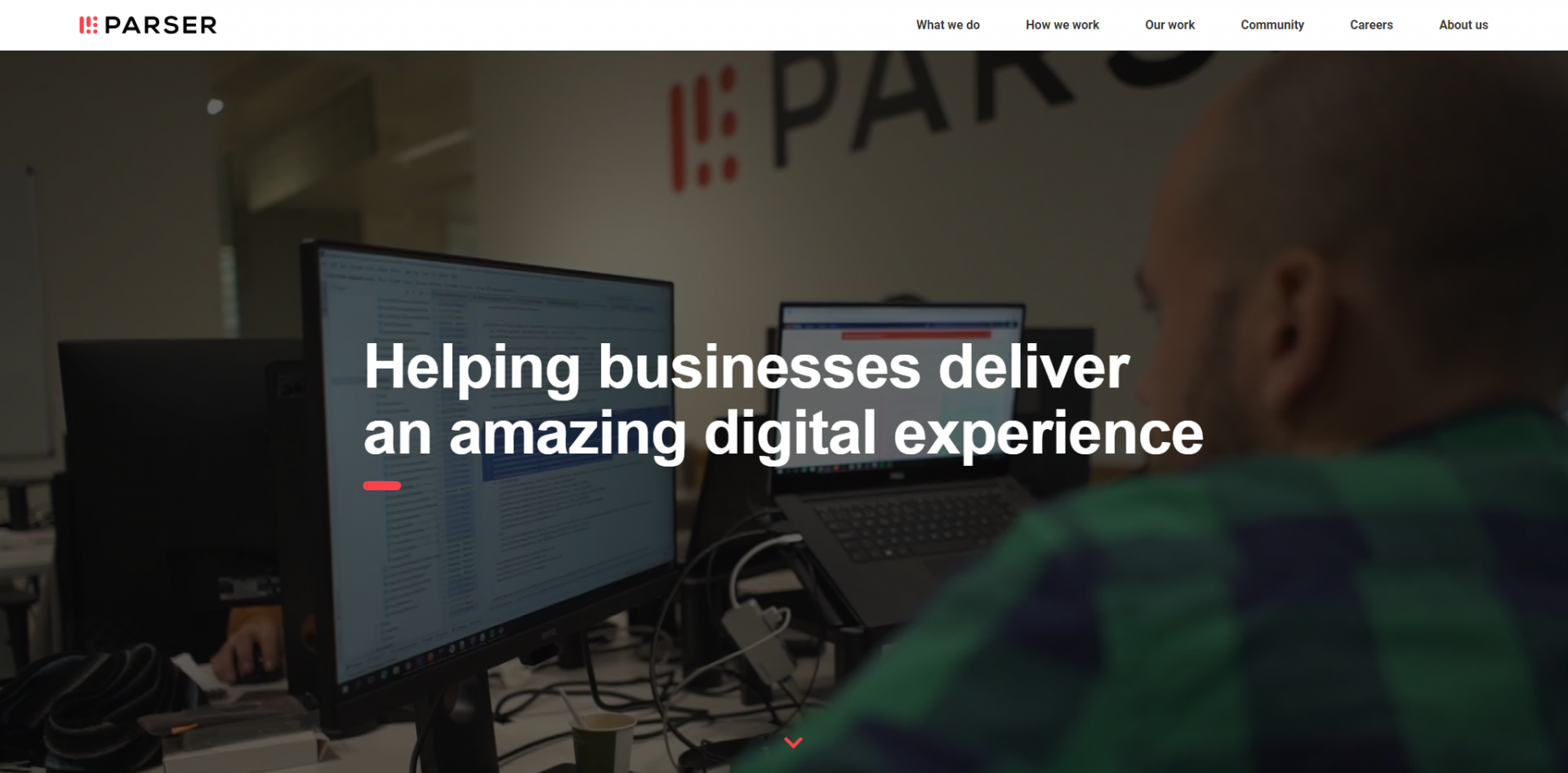 The focus on improved user experience
Parser wanted to polish their story a bit, but also to provide a new, inviting design through business redesign. That followed a fully optimized website that will skyrocket their services to potential clients.
Our design team came with the concept of a sleek-looking, light, professional and modern website. That included responsiveness to any device, with good UX, and an easy way to maintain the content.
The latest matter the most as Parser wanted to improve showcasing the company, their services, their work process, and their client stories in a clear and informative way.
Implementing videos to spark attention to Parser business features
One of the requirements tackled implementing video content that will take showcasing Parsers' projects even further. Our team chose WordPress to rebuild the website which flexibility allowed us to integrate this feature and provide other top-notch end results.
Additional integration to empower job offerings
Besides getting a new look, the new website now has integration with the job opening website. Our team integrated the Bamboohr software into the website. Now, the list of job openings is on the website and synchronised with the company account on BambooHR.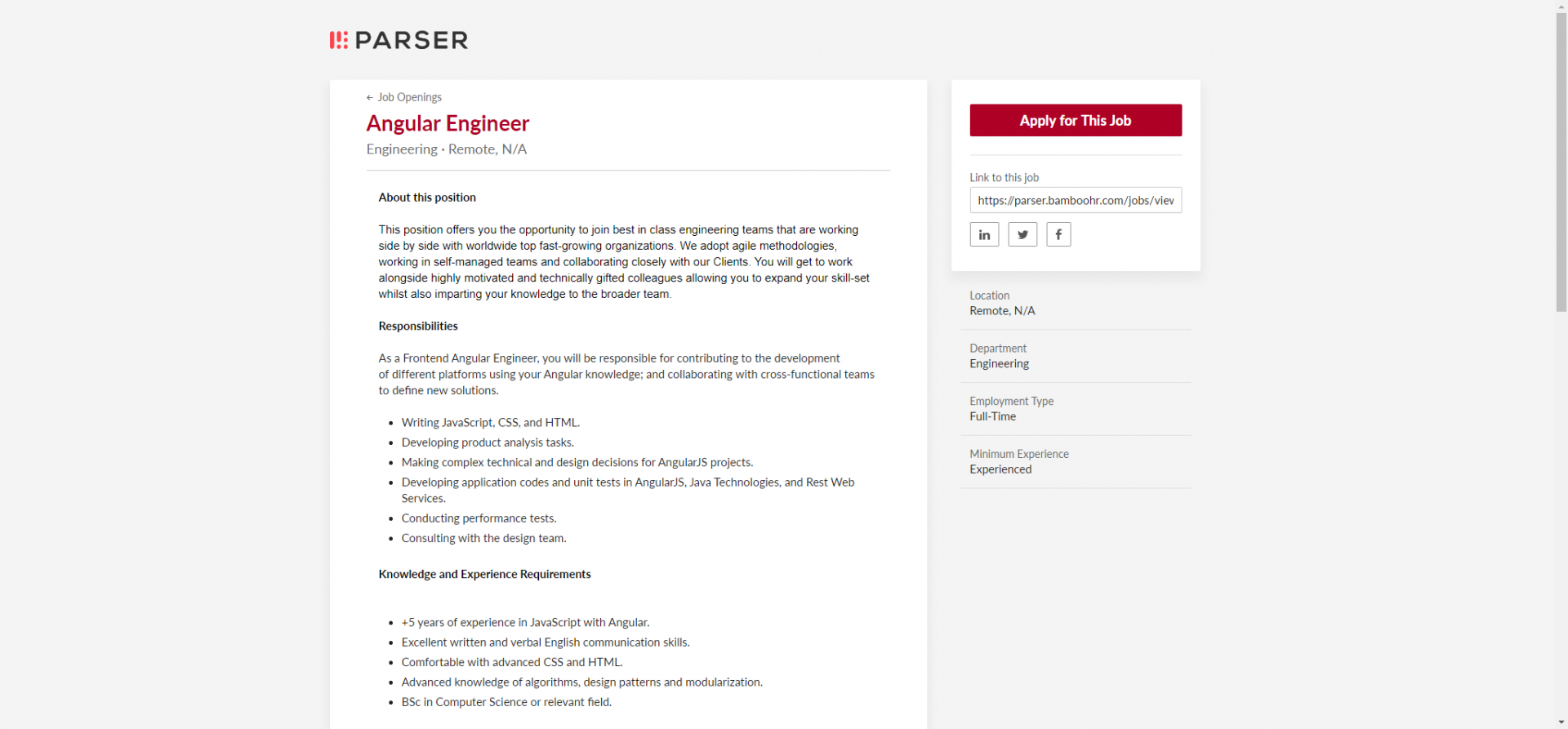 The end product?
To refer to Parser's tagline "To achieve great ambitions, you need a great team". We are glad that the smooth and insightful communication from this collaboration contributed to the great end result.
If you want to check their projects and services, visit Parser. And if you want to find out more about services, such as WordPress or Drupal development, browse our website.