Are you pursuing a career in a creative industry and searching for a new social environment for your creative expression? Here is some good news for you!
For the past months, we've been working on an amazing project, and the fruit of our cooperation is now ready to be shown to the world.
The website that is going to be the foundation of the anonymous social network for creatives designed to reflect the real you is launched.
We are very excited to reveal the advantages of what is going to be the world's first community for like-minded creatives, Souldock.

But, why do we need an anonymous social network?
We have a strong desire to connect with the world around us.
An online world has opened up new possibilities for us to enrich our social lives. We've been discovering new social and cultural needs that we didn't even know we desire or seek.
But the online world is an uncharted landscape; our needs are transforming as we are under the influence of our online social environment.
The paradox of online social interaction
Online communication and interactions are reshaping the ideas of who we truly are and who we want to be.
Hence the paradox – the online world can help us fulfill our needs, but it can force upon us the behavior or values we cannot identify with. We can be drawn into the picture-perfect environment, whether consciously or unconsciously, and begin to feel lonely or discontent.
With the growing use of social networks, our real and ideal selves are growing in differences.
In the world of social media, the appearance is the focus. Achievement and obsession with the perfection or self-promotion are driving the behavior of social media users.
The inability to encounter pleasure and content from online experiences and activities are becoming a subject of great interest in the scientific circles. Not everyone can feel comfortable in such environment or enjoy interacting or communicating with someone's ideal presentation.
What is Souldock's solution?
The network wants to bring together people from different creative industries to design a social environment that focuses on self-actualization.
You may say that there's already such network, but here's the twist – the focus here is on the community and collaboration with like-minded people – you can take an active part in building and shaping the community and create a place that will cater to your needs.
Souldock comes in with a solution for those who want to show their true personalities and make a real connection with people.
Casper Kielland, the founder & CEO of Souldock, explains:
Souldock is an innovation in social media. On most social media platforms, we choose carefully what we share, in order to present an idealised image of ourselves to the world – but this does little for the creative process.

We humans are extraordinary beings who challenge the boundaries of what is possible, opening up new perspectives and attitudes for progress worldwide. To do so, we need to eliminate distractions and express ourselves as we are. Souldock seeks to build a new type of online community where users are free to share works-in-progress, fruitful mistakes and guidance; to connect with like-minded people to collaborate on projects, tutor and be tutored in new skills, and market their creations.
When you directly involve individuals who lack the opportunity to show their true self and their work, together they can create a hub of innovation, and maximize their potential and talents.
What's in it for you?
Are you looking for more ways to connect with people who share similar values and interests?
This is the opportunity for artists and creatives to be both, critics and contributors, creators and initiators. The goal is to help anyone unlock their personalities and understand who they are.
With the personality test, you can learn more about your strengths and weaknesses; you can participate in questionnaires and polls and decide what features, content or requirements the network should introduce next.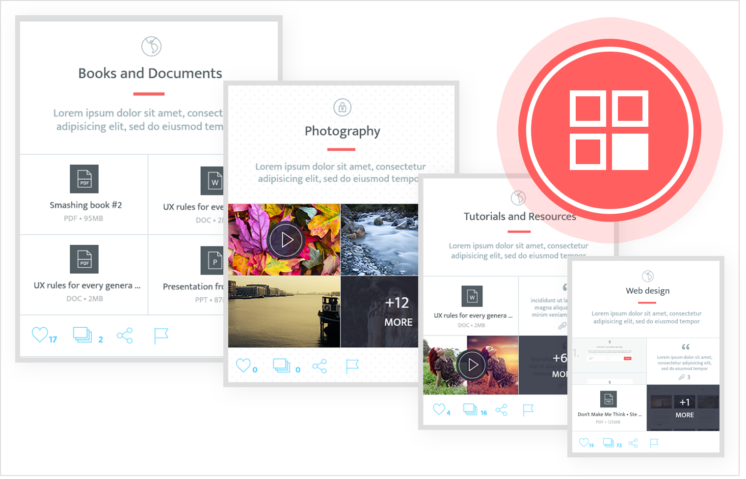 Using Souldock, you can build your professional network of like-minded creatives from all over the world, show and present your work, and collaborate with others on projects.
The network wants to provide the space where you can reveal the real you; to learn, express your creativity, share your ideas and knowledge in an environment that suits your needs and talents.
Business and companies would be able to join as well, promote their idea and projects and build relationships with artists and creatives directly.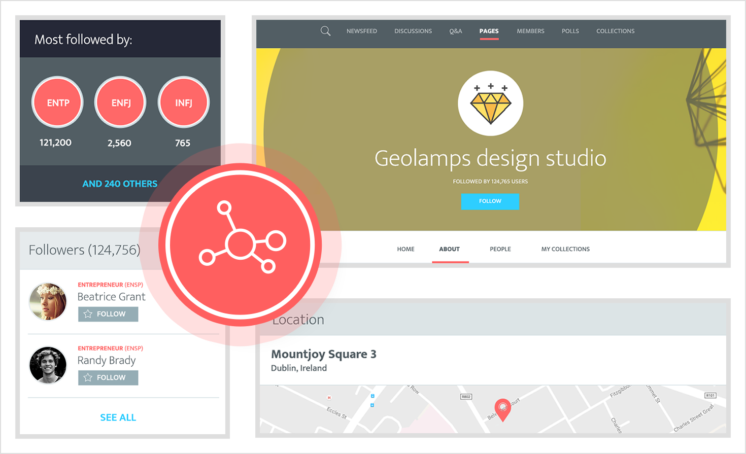 Souldock wants to bring back to light the openness for experience, hence, curiosity and appreciation for artistic pursuits, alternative ideas, and perspectives.
As Souldock's founder emphasizes:
Souldock is the platform where you do not only share who you are and what you make but develop yourself and others in a community founded on creative freedom. Souldock provides an opportunity for you to perfect your uniqueness and be confident about who you are.
Check out the upcoming features.
What technology did we use?
We used Symfony 3 and Angular 1.5 to create a one-page application to be the foundation of the Souldock network. Symfony is our first choice as it offers the most modern principles of web development and because it provides built-in security and scalability. We used Angular 1.5 because of its testing and prototyping capabilities. With Angular, we can make a rich, interactive and fast single page applications, and promote good programming practices. As a hosting solution, we always recommend Amazon Web Services – it is a scalable, secure, reliable and modular solution.
Get involved! Sign up for free to get early access and to join the community.
Feel free to visit their blog and subscribe to the newsletter.