The Student Hub offers a chance to make the university life more interesting and relaxing. How?
The idea for creating the social website network came from current and former Australia's university students – it is now a place for them to connect across different universities from Australia, share information, ask questions and get advice from experienced colleagues.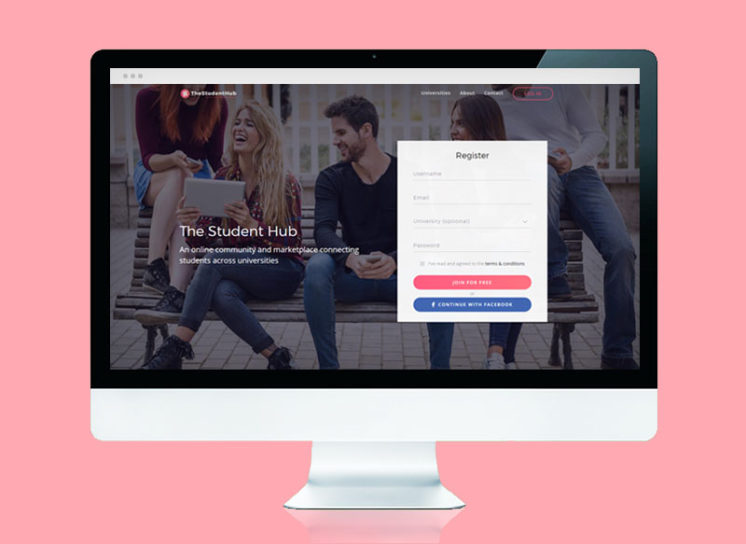 The aim of the Student Hub network was to be a unique platform where students can seek the opinion of older, experienced colleagues. Guided by that idea, our software development team has created the modern and user-friendly place for gathering student's and sharing information.
Would you like to study without the stress, worries, anxiety and after exams' expectancy?
Or, how about making some money while studying? You can do both and help other colleagues by tutoring or selling notes and textbooks. Luckily for Australian students, all those annoying parts of the university experience and the hassle of searching for notes can now be minimal.
How does the Student Hub work?
With a few simple steps, one can easily connect with colleges from similar majors and discuss, share and comment current events, impressions from exams and anything else related to the particular subject, professor, university course.
If you are already a student or you are going to become one, you can join the website free of charge and participate in a growing network dedicated to helping all students.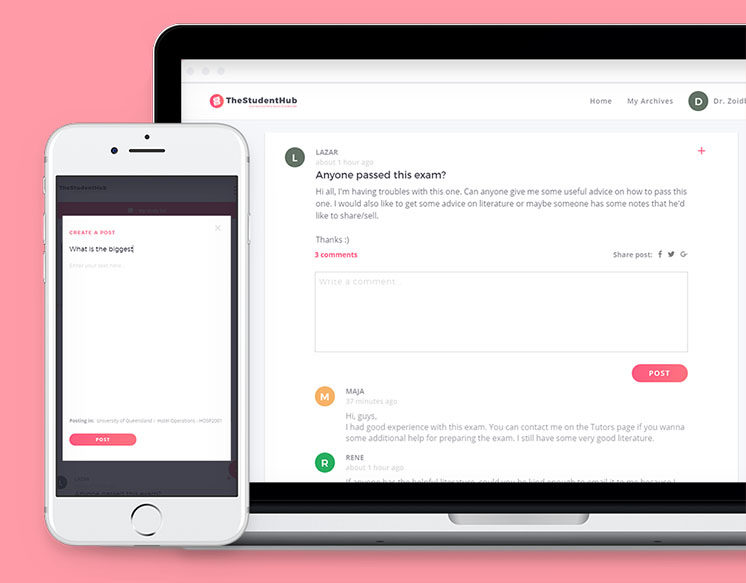 Seek help or help others
You would probably want to read how a particular exam went on other universities or if there are some tips and tricks for quicker and more efficient studying. You can start a discussion on a page, depending on which university you belong. Now you can do that.
By using the navigation bar you can start separate discussion pages for a University, Faculty, Degree, Major or Subject.
Registered users can save every discussion they participated in and access it later with just one click. Every document a member of the network purchases will be saved to the archives and re-downloaded later.
The network allows members to keep track of what they are studying at the moment and follow all content relevant to the studies.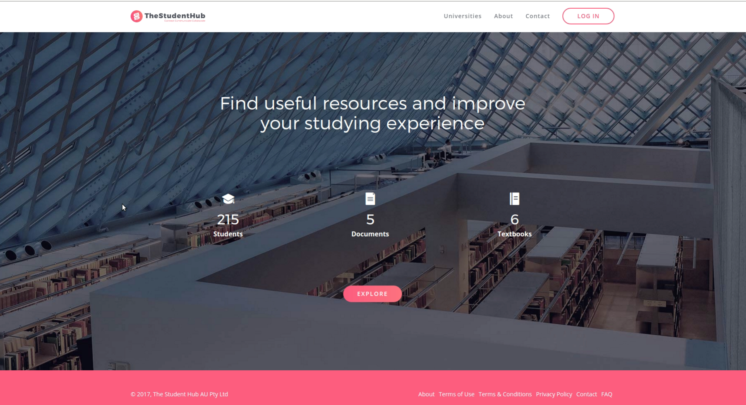 What else can you get when you join the network?
Make money from your hard-working hours
If you have well-written and organised notes for a specific subject you can offer it to your colleagues from the same university. You can be sure that you are buying useful notes because before they offering lessons and learning material after careful review by website admins.
You can sell or pay for it with PayPal. Your every contribution helps for this platform to grow.
As the seller, you keep 80% of the sale price and The Student Hub keeps 20% as commission. So, you can sell notes to your community and even earn some money while studying. How great is that?
Find a Tutor or become one
Do you have difficulties studying? Or some spare time and you are willing to help others? This platform also offers you to charge for your tutoring services or to find a tutor that suits you.
You can list yourself as a tutor and offer services for a specific subject. Students who need help can contact you via messages that will go straight to your email inbox. Students can browse the list anytime and choose the tutor based on their needs.
Gather all needed information and you can avoid those difficult teachers and endless nights of studying for the exams.
Ask your colleagues, stay up to date and seek help if you need it.
Check out how we can help you build your social network website.