Are you a student that wants a magical website which dispenses tutorials and questions directly from the exam board? Do you want self marking quiz questions and progress analytics available to you at any time with the click of a button?
We have teamed up with The EverLearner to deliver an online learning for students which offers this to its users. The EverLearner is an online learning platform which provides exam board-specific tutorials, past papers and quizzes for students at numerous levels of education; including GCSE, A-Level and BTEC. Choose from a number of subjects such as biology, history and physical education.
Our team at EtonDigital helped The EverLearner with website design, development and technological features in order to produce a considerate platform designed to help students with their learning journey.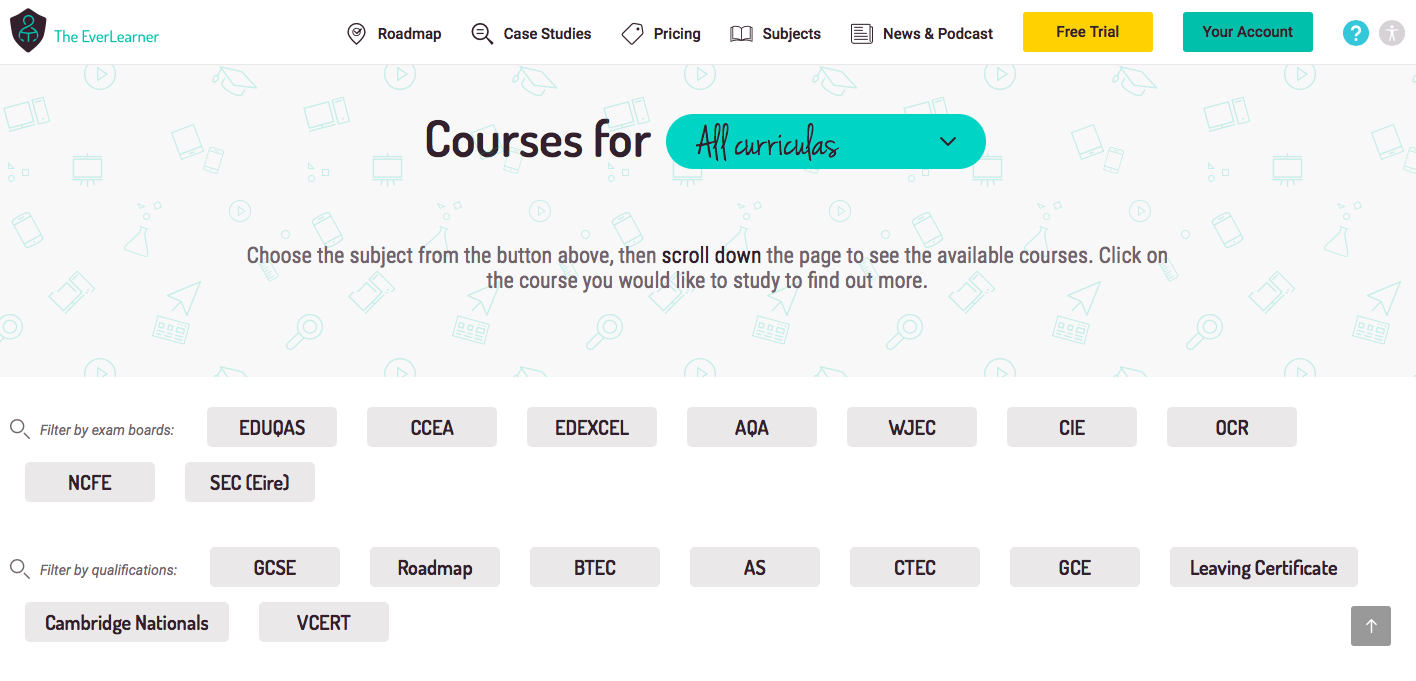 The EverLearner platform contains a feature allowing users to filter the results by level (GCSE, BTEC) and Exam Board (Edexcel, AQA etc). This allows students to acquire the specialised knowledge for their exam board in order to maximise results. By using the platform which provides quiz questions and progress analysis, students can gain an insight into their learning. Then they can focus on the areas that they find challenging and identify their strengths within the topic.
Teachers can monitor student progress, set automated assignments for individuals and help students directly through the messenger feature.
What other benefits does The EverLearner provide for students?
Thanks to several great features such as online note taking and a practise mode for tests, the EverLearner online learning for students ensures understanding of everything that is being taught. This promotes active learning, as students are actively engaging with the learning content in several different formats. Active learning has been shown to increase detailed understanding of learning content, improve learning abilities and learning speed. This means that students will learn future content faster and more efficiently.
Furthermore, they are able to work on their communication skills. This is because students must ask for help or initiate discussions when they are finding particular concepts difficult to grasp. As mentioned earlier, The EverLearner has a messaging feature, so students can contact the teacher if they come across any issues. They can also receive feedback or advice from the teacher regarding their progress report.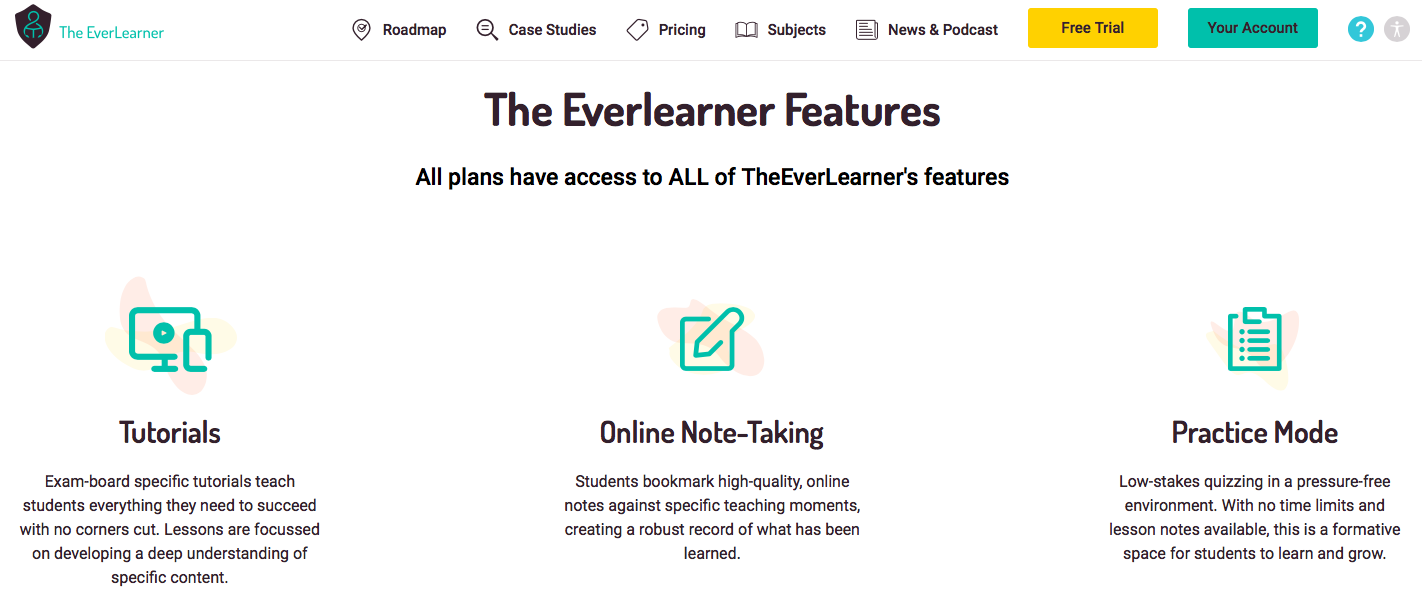 The website features allow teachers to set homework assignments for entire cohorts through the platform as well as monitor student progress. They can also assign more personalised tasks for individuals that they believe would benefit from such tasks. This takes advantage of an online learning trend known as personalisation, which is only set to grow. Personalised learning can increase student satisfaction and performance.
What benefits are there for schools and teachers using online learning for students?
The EverLeaner contains an automated marking feature, which reduces staff workload considerably. With automatically marked questions, the teacher can focus on providing feedback, creating assignments and planning lessons.
That's not all…
Furthermore, the EverLearner online learning for students allows its users to read the latest news in the educational world. This is particularly useful during the turbulent times imposed on us by the COVID-19 pandemic. The site provides tips for teachers on post-lockdown teaching and information about the impact of COVID-19 on the educational sector. There are also several podcasts available covering important topics about teaching and learning.
Why should you use The EverLearner?
Several case studies show that The EverLearner promotes independent learning, improves exam results, benefits student retrieval of the content, reduces staff workload and stress levels, personalises learning to the needs of the student and increases student engagement.
It's features host all of the benefits that online learning provides such as multimodal learning, personalisation, active learning and independence.
The EverLearner works revolutionise the educational sector in times where it is struggling. The EverLearner cares about its students. It cares about teachers.
We are honored to have helped with the launch of this project, consequently helping to boost the confidence and achievement of both students and teachers.
Learning is extremely important to us and we believe that aiding students with their learning journey in any way- through website design or specialised platform features – is a success.
If you need help to design or develop your eLearning platform, make sure to get in touch with us today and we will share our elearning platform development experience with you and provide a guidance for your project idea.