The way that we learn is changing. Gone are the days of chalkboards, whiteboard markers and lever arch files. Cue the iPads, online classes and interactive whiteboards. Stick with us and get to know what is microlearning and what are the benefits of eLearning for your business.
As a result of the COVID-19 pandemic, teachers and educators were forced into the world of technology (some kicking and screaming) and began using online classrooms, games and resources. Many claims that the pandemic has fast-tracked the educational shift to technology that would have inevitably occurred at some point.
The online learning market is set to reach $325 billion by 2025. All with online learning platforms seeing an eightfold increase in enrollments during a lockdown. Some say this is because of the cost-effective nature of online learning. Others, on the other hand, say that the human attention span is catered for through microlearning, a concept incorporated into e-learning.
So, what is microlearning? And why do we need it?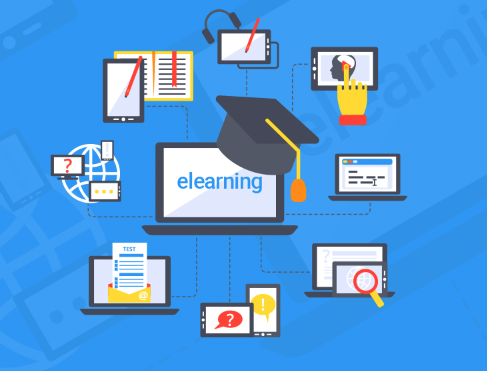 Microlearning is learning content in short, quick bursts. Learners tend to learn one short topic at a time in a short duration. This makes it much easier for learners to manage, digest and retain the information that they are learning.
Learners can focus on small areas of content, understand them and move onto the next unit rather than focussing on a large quantity of information at once.
Furthermore, microlearning courses are easier for teachers and educators to produce thanks to many useful features that microlearning platforms (such as our white label microlearning platform EDeL) offer.
Rather than 1 hour long lessons, they can create, prepare or record 15 minute lessons covering a specific topic in detail.
There are many different types of micro-learning courses, such as off-the-shelf courses and bespoke or custom courses.
Off the shelf courses are pre-recorded, designed and developed, ready to use by a number of learners. Bespoke or custom courses are designed specifically for a particular learner or to meet the requirements of a business.
Thus if a company wants to train its employees in a certain area such as risk assessment, a course that covers this topic in detail (mentioning all of the necessary information that the company desires) can be created specifically for them.
What are the benefits of eLearning and microlearning?
#1 Media-driven content increases retention rates
Microlearning provides a visually engaging interface for learners during their lessons. It also incorporates a number of different types of media, including online games, quizzes, videos, imagery and even conventional materials such as worksheets and textbooks which can accompany the online lesson. This means that students are learning the same information in a number of different formats, learning multimodally. This increases retention rates, meaning that the learner is more likely to remember, apply and utilise the content that they have learnt.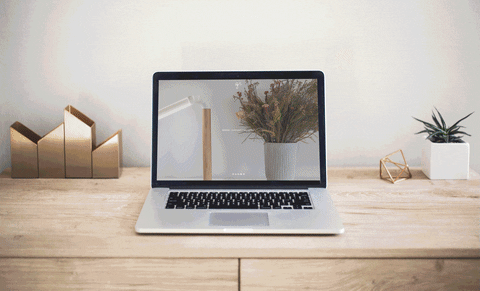 #2 Self-motivation as a powerful force
Microlearning and online learning require a highly motivated individual to purchase the course, devise a schedule for themselves, continue to attend lessons and purchase further classes in the future. This means that learners will acquire the skills of self-motivation and organisation, which could be hugely beneficial for them in their careers.
This means that micro-learning can also be used to ascertain the most determined and dedicated employees within a business.
#3 The world at your fingertips thanks to advancing technologies
The development of artificial intelligence (AI), virtual reality (VR), augmented reality (AR), phones, tablets and wearable devices such as smartwatches means that there is a rising interest in distance learning.
Particularly with the introduction of the new 5G network, more and more learners will be able to participate in on-the-go learning. Microlearning courses are short in duration, meaning that learners can use advancing technology to participate in online learning during their commute to work, gym sessions or lunch breaks. Micro-learning and online learning is very attractive to many learners as a result of the flexibility that it offers.
#4 Small chunks of learning allow learners to learn on demand
As mentioned earlier, microlearning involves small units of content that can be tackled at the learners own pace. The learner is completely in charge of their learning journey. They can re-watch a lesson that they find challenging, do extra research or purchase additional classes that cover the areas which interest them. They can also set their own learning goals.
#5 Active learning is in the focus
Active learning occurs when the student/ the user is engaging with the learning material, rather than passively listening to and absorbing information. For instance, reading about investment management in a textbook would be considered passive learning. Participating in a quiz about interest rates would be active learning.
Active learning ensures that the user understands the topic in-depth and can retain it efficiently. Microlearning courses frequently present the information in more engaging formats, meaning that the learners can actively participate in the learning process and will therefore be more likely to retain the information.
#6 Attention span is increased and empowered
The human attention span is shortening. Apps that host short internet videos such as TikTok have taken advantage of this observation in the social media world, but what has the education sector done with this information?
Studies have shown that learners can concentrate for an average of 10-15 minutes, whilst most school and university classes tend to last around 1 hour. Micro-learning classes cater to our shortening attention spans. An average online micro-learning lesson is around 15 minutes. That means that learners can spend the full duration of the lesson fully engaged and concentrating.
As a result, retention rates are higher and learners have a deeper understanding of the topic. Above all, they are likely to continue learning in the future.
The benefits do not end there. Many employers are incorporating micro-learning into their business. Here's why.
#7 Widely accessible professional education and training
Microlearning courses can be designed to be suitable for everybody, maximising efficiency.
Microlearning courses have lower costs and can educate a larger number of trainees within a company in comparison to face-to-face training sessions. This is because resources are cheaper to obtain. There is no necessity to pay trainers by the hour and all employees can access the course from their computer, effectively learn from the comfort of their home and efficiently take part in the knowledge exchange.They are also less time consuming and are not impeded by geographical constraints or different time zones. One such great example of efficient training for professionals are elearning for health projects.
#8 Microlearning closes skill gaps
A 15-minute micro-learning video is something that an employee can reasonably fit into their day.
Employees undoubtedly face deadlines, new projects and personal commitments every day. With conventional employee training, they may miss particular essential skills due to lack of time which can lead to gaps in skills. But microlearning courses, training and classes change this. When specifically created, bite-sized lessons ensure that an employee is fully equipped with all of the skills. They can get the motivation and information needed to perform in their job, closing any gaps in their skills.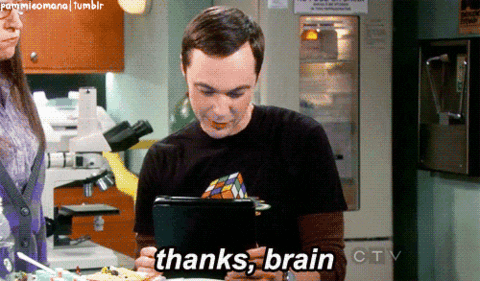 #9 Improves employee satisfaction
Short courses can still equip employees with the vital skills, knowledge and information that they need.
With micro-learning courses, you don't need a 100-page document containing vital information on how to perform some roles. Everybody will thank you if the information is presented to them in an engaging format. If the material is more fun to learn, employees are also more likely to remember it.
Think about it, would you rather play a game or complete a quiz to learn? Or write an essay based on a hefty manuscript?
So, are you ready to start participating in micro-learning courses or incorporate them into your business training program?
Particularly during these unprecedented, turbulent times that the pandemic has forced upon us, technology might appear to be taking over. However, this may not be such a bad thing. Maybe it is a blessing in disguise, causing us to rethink and redesign our conventional ways of education, employee training and knowledge acquisition for the better.
The benefits are obvious. So, why not start a microlearning project now? Take advantage of the training platforms for employees and their benefits for both yourself and your business. And if you need a bit more inspiration, check out our blog for more articles on eLearning or explore eLearning blogs that contain valuable information.