Is becoming a good Symfony developer hard? Is it a demanding role to attain?
Like many other technologies, Symfony has a more perplexing learning curve and many challenges to cope with. There are no shortcuts in learning, briefs or knowledge at hand.
Still, while some may see this as an obstacle, others may see it as an exciting and challenging way to achieve high technical expertise. After all, it seems a small price to pay as Symfony can offer you many opportunities for a successful career in many fields.
Being able to meet all demands in quarreling with Symfony you will need several specific skills. Luckily, we know how much each Simfony junior needs guidance here and there.
Our Symfony team is over 10 years in "the trade" and they wanted to share some of their wisdom on how you can build your career as a Symfony developer.
#1 Comprehensive technical knowledge
Speaking technically, a Symfony developer is a person who has skills similar to those of a PHP developer. That implies knowing PHP, CSS, HTML, JavaScript and of course, databases.
Each Symfony developer has to master:
Basic knowledge of front-end web technologies like HTML, CSS, and JavaScript for a smooth collaboration & communication with front end developers.
Proficient knowledge of back – end language and frameworks.
Symfony bundles
Hosting environments along with database administration
Accessibility and security compliance
Git and other version controls.
Besides knowing all about Symfony PHP, any additional knowledge will allow you to easily configure and modify the features of a website.
Those already experienced in Symfony advise enriching your skill sets with the mastery of Linux, Apache, the web architecture, the XML and XHTML language.
#2 Patience and endurance
There's no doubt that Symfony developers truly have to display a varied set of skills and characteristics.
Besides technical knowledge, becoming a proper Symfony developer requires a lot of patience. Along with patience comes endurance to proceed with endless studies, examples, training, and motivation to later master the practice.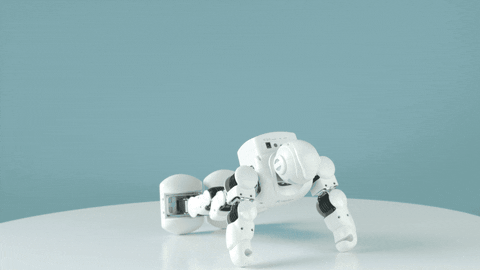 Luckily, Symfony has a community that is active and helpful in many ways. From available and comprehensive documentation and courses, Symfony has many interesting conferences and workshops. Attending meetups and conferences allows you to be up to current trends and demands of the market.
#3 Adaptability
Like any other developer, a Symfony developer needs to know how to adapt to changes. Prepare yourself for quick and efficient learning new versions of the technology and mastering different methods and work environments. In addition, you need to learn how to multitask, time-manage, plan, and prioritize.
In the end, that will allow you to better manage both the team and the projects that are entrusted to you.
#4 Versatility
As a Symfony developer, you have to show resourcefulness, ability to listen, communicate and persuade, in one word, to be highly versatile. After all, excellent verbal, interpersonal and written communication skills can do a lot in everyday working routine.
Having this on your skillset, it is certain that becoming an experienced Symfony developer will not be that difficult for you.
#5 Teamwork
Although you mostly work individually, you will also spend a sizable part of the day collaborating with others from your team. Henceforth, teamwork has to be one of your fundamental skills or the one to create and nourish to grow.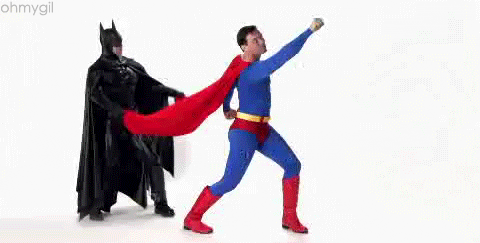 Luckily, there are many ways on how to make your team contributions grow. Otherwise, you can always make the most out of online collaborative tools that your team uses. Use them regularly for communications and keeping up with the project's demands.

#6 Criticism
Carefully crafted feedback is what will make you a reliable and positive member while the ability to accept constructive criticism will show your positive character. Yes, it can sometimes be hard to distinguish between unwarranted praise, constructive and destructive criticism.
Certain project management courses or assertive communication training can help become a better team member and help one perform at their best, bringing benefits to the team and satisfaction to oneself.
Down the road, being a reliable and positive team member and being able to accept feedback and constructive criticism make you a good colleague and professional. These characteristics are preferable in any team.

#7 Empathy
Saying plainly, empathy is the ability to put yourself in others' shoes and be able to understand what your colleagues or clients think.
When results are in high demand as well as efficient product delivery, empathy is what will help you to understand how you need to communicate your thoughts, what you need to do or do not do to better understand your colleagues and help them, and how to engage with clients to achieve good results.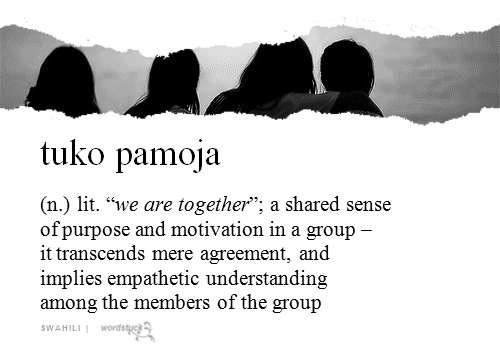 Plus, you'll be surprised what a kind word can do.
It is no wonder why empathy is proclaimed as #1 job soft skill in 2020.
Don't worry if your soft skills, in general, need a bit of polishing, because all you have to do is to put yourself in situations where you can hone them.
#8 Ambition
As a Symfony developer, you can become an expert in your field. Being a great developer does not only involve having great coding skills, but also good skills in business communication, and client and project management.
In years, you will be able to develop praise-worthy professional business skills, if interested to be truly great in what you do. Keep in mind that there is no job or profession that is difficult to practice or learn. The best way to determine how good you are is to assess whether you are fit to meet the expectations of the job.
In other words, Symfony can give you an opportunity to become an expert in a variety of related professions besides just programming.
To sum up
What you can do today is to detect your soft spots. Test your technical knowledge, initiate talks with your team, revive your relationship and how you collaborate on a Symfony project. And make sure to join some of the popular social networks for developers to get in touch with fellow developers.
Moreover, you can always ask our Symfony developers for a piece of advice. Write in comments about the things you would want to know and we'll be happy to help.