The rapid technology development leads to a growing number of ambitious tech entrepreneurs whose main interest is to tackle social and environmental problems.
Today, more and more startups are launching tech businesses to drive social change around the world.
We have already seen how software technology and 3D printing are revolutionizing society, particularly in healthcare.
When it comes to solving social and environmental challenges, many "social good" businesses are beginning to scale up in the UK. Many of these businesses have a great potential to answer some of the burning problems in our society.
The significant role of technology in climate change
The latest climate change reports once again highlighted climate change problems and consequences that are getting more and more difficult to ignore. From big data and open source technologies to mobiles, IoT, and mapping, technology is playing a crucial part in addressing these problems.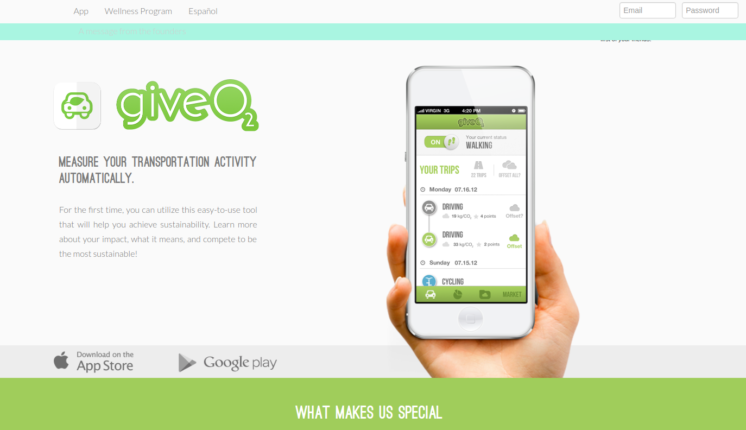 There are, for instance, GiveO2 app that tracks carbon footprint as we travel, and PaperKarma, an app focused on cutting paper waste.
More and more organizations, companies and governments are hosting green hackathons. In the same time tech companies are building solutions for storage and transmission of the energy to address one of the biggest challenges: clean energy.
The health-tech is still relatively new, but it's rapidly growing – $125 billions in 2015 estimated to reach $297 billions by 2022.
The future of healthcare technology is promising, from wearables and apps that monitor, track, assess disease risk, and diagnose, to CRM systems that improve communication with patients, and data sharing and storage software.
Educational technology is on the rise!
In fact, it has seen an increasing growth in the past few years. The Internet is altering the way we learn. From social networks and educational platforms to mobile apps, technology has changed how we think about productivity and how we learn.
The need to connect, using and exploring different learning techniques in different fields, draws tech entrepreneurs to create and develop innovative, engaging solutions that are certainly attracting VC firms.
Whether we talk about digital and software skills or traditional education, start-ups are revolutionizing education industry.
When it comes to start-ups aimed to solve social and environmental challenges, UK start-ups are in many ways leading the way to innovative solutions.
How?
 BuffaloGrid, which started in 2012, is addressing the problem of the power deficit in the developing world. They offer pay-as-you-go phone charging at a network of solar-power hubs. BuffaloGrid hub consists of a 60-watt solar panel that massively cut the costs of charging and provide an instant access to a reliable power source.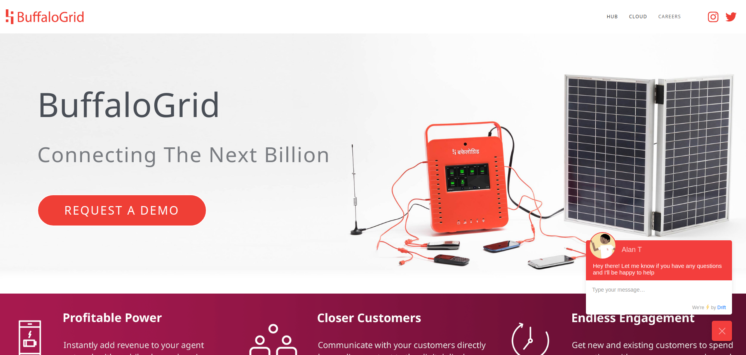 Casserole Club is a FutureGov's start-up that offers a better way how to deal with leftover food by sharing it with others in the community. It is  available in Staffordshire, Manchester's Tameside, London's Tower Hamlets and Barnet, Surrey's Reigate and Banstead, in Australia and in Scotland (Meal Makers).
The idea is to pair a Cook and a local Diner (usually an elderly person from the neighborhood) and to share extra portions of home-cooked meals with those who are not always able to cook for themselves.
 Digital Explore gathers explorers, scientists, teachers, and students that are on a mission to provide live, immerse and engaging learning experiences to the young people.
Digital Explore covers a wide range of global topics offering micro-documentaries on a daily basis, live video links to classrooms.
In that way students can interact directly and other online resources, such as a multimedia web app with more than 100 related photos and videos to ensure teachers have the right material.
DrDoctor offers a simple and user-friendly SMS and web solution for patients to interact with the NHS. The focus is to improve the interaction and empower patients, medics and managers through data sharing reducing the outpatient attendances.
GravityLight is a low-cost lamp powered by gravity alone that renders polluting and expensive kerosene lamps. It contributes to the problem of inadequate electricity supply.  Kerosene fumes are linked to 1.5 million deaths in Africa alone, and 1.5 million severe incidents in India.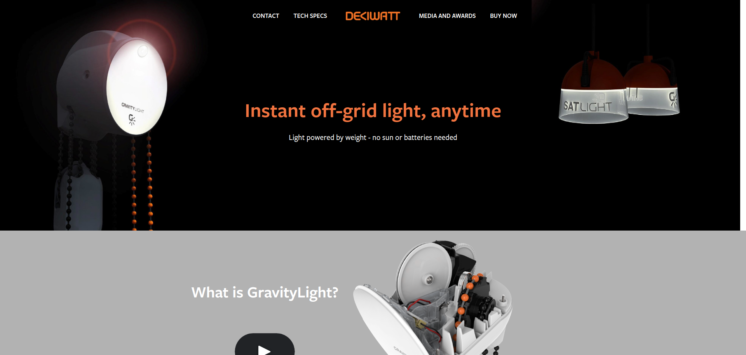 xRapid is a mobile app that improves the accuracy of Malaria diagnostics in less than three minutes. It's a solution that replaces the dipsticks with a portable microscope attachment, microscope slide and fluids for the diagnostics, lancets and a solar power source (it also includes face recognition).
 iProbono is a free, global website that connects lawyers with charities and businesses that need legal help. The site also allows students, retired lawyers, sole practitioners and those from smaller firms to share knowledge and skills.
iProbono's lawyers established the"defending public participation" network to combat lawsuits that stifle free speech in India.
Lend with Care is a microfinance site that lets you browse through profiles and small business ideas in ten countries. Developed by CARE International, which works in 87 countries, the site also gives training and manages the repayment of the loans.
 Lifebox is a compact, intuitive and cheap hand pulse oximeter. The device measures the levels of oxygenation in the blood while the alarm signals the slightest shift. The Lifebox uses rechargeable batteries and universal probes.
Many start-ups are worth mentioning:
Open Utility  – peer-to-peer electricity marketplace enabling consumers to buy directly from local renewable power generators
OpenStreetMap –  a free map built by the community of mappers which anyone can contribute to with data about roads, safety, trials, railway stations, and more, all over the world
Panic Button – a hidden app for human rights activists when in trouble in the field built by Amnesty International
Restart Project –  a social start-up that combats tech waste to prevent needless waste
Reverse the Odds – a free mobile game that combines data analysis and production allowing casual gamers to advance cancer research
Sapelli – a tool that lets crowd monitoring of environmental change, using entirely picture-based interface so that someone with little or no literacy could collect, share, edit and analyze the data
Smart Glasses (RNIB) – a smart glasses helping visually impaired, especially helpful for those with peripheral sight loss and common eye conditions (age related degeneration and glaucoma)
Speakset – easy-to-use video calling device created for older generations that connect them to their family, doctors, nurses and carers
Teddy the Guardian – a medical teddy that tracks child's vital signs when they touch its paws
Wikihouse – an open source construction system for high-performance 3D printed homes
The "social good" tech sector is a key driver to battling social and environmental challenges that will affect generations leaving a positive legacy.
Starting a business that benefit wider society offers a large support and investment opportunities, with funds such as Nominet Trust, Big Issue Invest, Bethnal Green Ventures, Telefonica's Wayra, Nesta, and organizations that work with angel investors, such as  Clearly Social Angels and global investment network Toniic.
Starting a social good company is in many ways a good business idea.