Everyone enjoys and loves doing the kind of work for what he is best suited. Do you want to hear such story?
We are happy to announce that our Creative Director, Stanislava Stojanovic Novoselac, is joining Web Design Open Day to share her design experience and management skills with design students and IT community.
Stanislava has over 8 years of experience. She works as a Creative Director and Digital Product Designer in Eton Digital and holds a position of a Product Director at OrganicNet, the startup launched last year by Eton Digital. Her job is to create and develop detailed design specifications for production and to oversee the business process, taking the project from an idea to the end product.
She has worked on many start-up projects, from simple social networks to complex software projects.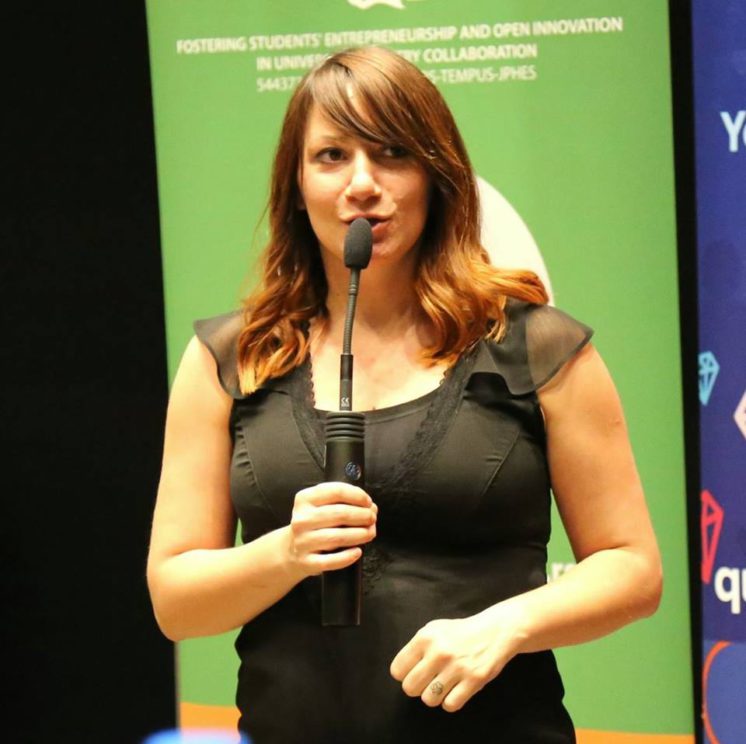 She is also a co-founder of DaFED Association, a nonprofit devoted to networking and organizing educational events for IT community.
Stanislava will share her knowledge about the process of designing, especially the discovery phase, and explain the role the designer has in our company.
In her talk ED Designer Guide: From Zero to Hero she will also explain some tips and tricks on how to improve UX when you are working on complex projects.
It's an amazing feeling when you know that you have inspired and motivated someone, or that you can help a person to grow professionally in any way. This is what we do in Eton Digital. We are growing a culture in which we all can learn from one another, and motivate others to improve their skills and grow their knowledge.

Our desire to enhance the IT community and to increase our knowledge is also how DaFED started.
The event is taking place at the University of Novi Sad, Faculty of Technical Sciences, in the organization of the Department of Graphic Engineering and Design.
Besides Stanislava, two more IT professionals from companies in Novi Sad will share their knowledge and experience. After their talks, the students of the 4th year will present their work.
Students with the best projects will have an opportunity to undertake a professional practice program in the speakers' companies.
Today, when we lack IT professionals, it's crucial we link the sectors of formal education and economy to be able to build stronger business connections.
Ever since Eton Digital was founded in 2005, we have been investing a great deal of time and resources in building the company culture where we can do our best, show our best and be happy. This, of course, does not come overnight, and the results are visible after a while.
Today, we can say, our company is a place where we work hard and play hard.
Giving back to the community is important. Sharing knowledge, teaching others and being the mentor are great ways to contribute to educating young minds, and new leaders and professionals. If we can do it in the right way, we are not only creating a better future and improving the quality of life, but we also grow and develop personally and socially.
Knowledge is seen as a rich form of information, but unless it is shared with others, it almost bears no value.
Every company should strive to create a great place for great people to do great work.
Join the Web Design Open Day to learn more and to have an opportunity to work with us!