Only a decade ago, we would chase discounts and sales in shopping malls. Things have changed and some e-commerce trends are here to help you.
How?
Today, with the growth and expansion of the e-commerce industry, it's easier to shop online and find any product anywhere in the world.
But the competition on the market is tougher than ever.
For those who want to join the commerce industry and succeed, applying the latest e-commerce trends and advanced technology are imperative.
With more options for personalization and customization, e-shopping is attracting the attention of the in-store shoppers who are on their way to become the e-shopping ambassadors.
As technology is a game-changer for e-commerce businesses this year, we have listed the most influential e-commerce trends you should consider if you want to be competitive.
#1 Niche Marketplaces Are On The Rise
Amazon's domination will not stop anytime soon. Although their dominance could create difficulties for smaller companies that strive to succeed, the situation is not discouraging.
The latest market research tells us that the volume of niche marketplaces has increased dramatically in the last year. Launching a social marketplace business is becoming more and more popular and it is one of the crucial e-commerce trends lately.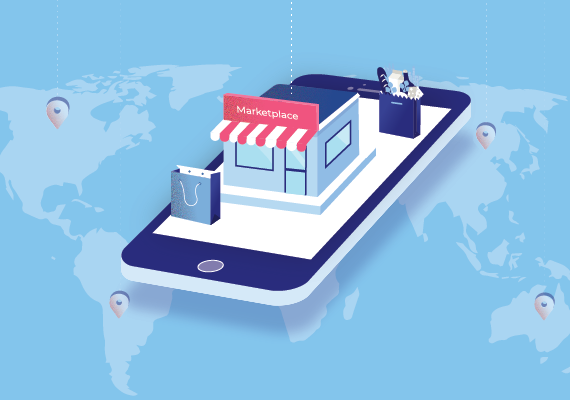 Let's talk about Facebook for a moment. Facebook is no longer only a social network, but a platform one can use to sell their service or products, and advertise their niche business. The same goes for Instagram and Pinterest.
In other words, social marketplaces provide the business benefits one gets from a closer relationship with users while increasing sales at the same time.
If you want to secure your place on the market and at the same time provide an attractive buying experience, a social marketplace might be your solution.
#2 Artificial Intelligence and Machine Learning Are Here To Stay
Artificial intelligence is living its momentum in the e-commerce sphere, although still in the testing phase. With the help of machine learning, more and more e-commerce systems are able to automatically learn and improve customers' experiences. Now is the time to get to know all the benefits of incorporating AI into your business.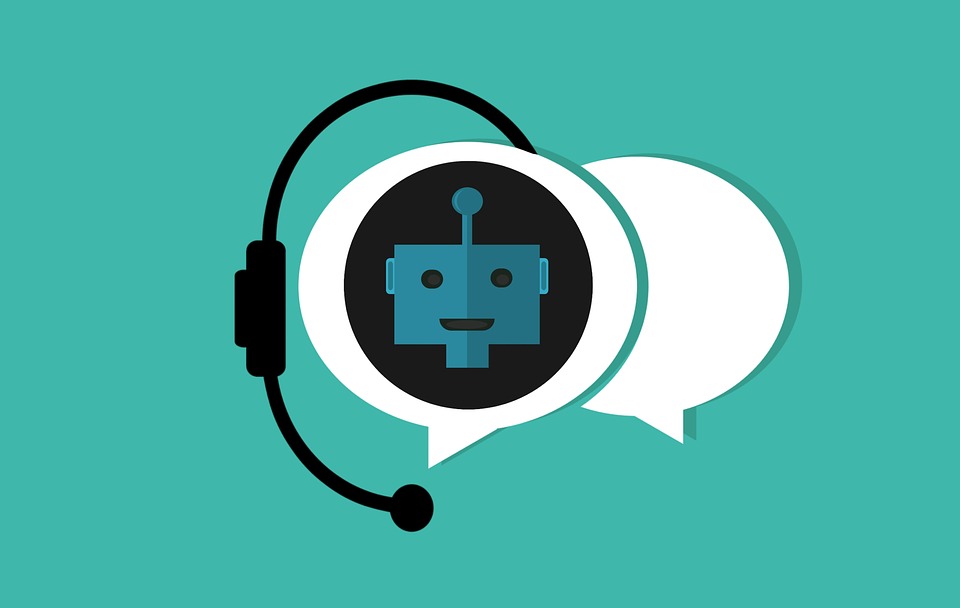 Due to the algorithm, products can be recommended to users based on their product search history or activities and offered either on the product page or the checkout page.
Visual search is becoming the dominant search pattern for many.
The best examples of visual search are Google Lens and Pinterest Lens. Users take a photo of the wanted item, submit it to the search engine, and receive more information from around the web. The algorithm does everything.
#3 Chatbots for better e-commerce user experience and assistance
Chatbots are not a – nice – to – have feature on the platform. thing. The successful interaction with human users is the result of sophisticated machine learning algorithms.
Quality customer support became much easier and effective with chatbots that are available 24 hours providing answers to the customers in real-time.
In a not so distant future, AI-powered platforms will also start providing more targeted, personalized experiences and marketing campaigns which will drive more sales online.
In the end, implementing a chatbot at this moment will get you on board with current e-commerce trends. At the same time, chatbots will allow you to optimize the time you invest into customer service.
#4 Multi-Channel Selling Is a Requirement
People aren't using just one channel to make their purchases online.
To secure the growth of an online business, you need to become available across all of the channels that your shoppers use.
Aside from your own website, and social media, brick-and-mortar stores other online stores are also your conversion channels.
Don't think so? The latest research shows us how e-commerce brands can be more profitable if and when they support the needs of omnichannel shoppers.
According to The 2018 Omnichannel Buying Report:
87% of consumers in the US shop offline
78% buys on Amazon
45% buys in a branded store online
65% buys in a brick-and-mortar store
34% buys on eBay
11% buys on Facebook
If you want to be competitive, you need to explore different multi-channel strategies you could use to increase conversions.
# 5 Interactivity and Visualization For Rich Shopping Experience
Online reviews or influencers are no longer able to convince us to buy something. We seek a rich shopping experience.
Let's dig a bit deeper. We all have a strong need to see, smell and touch the product before we buy it. Online shopping lacks to provide such experience, but virtual reality, 3D imaging, and augmented reality could compensate for that need.
VR or AR features can significantly improve the user experience and create 'returning buyers'.
With the help of virtual reality, the famous furniture brand Ikea helps its customers to view what kind of furniture will suit the best for their home.
Another popular brand Converse offers its customers to customize their shoes online. The app allows them to see the materials, choose colors, zoom and flip the shoes.
From the user's perspective, these features offer a rich online shopping experience.
After all, applying interactive product visualization technology will not only provide a better in-store experience to online consumers but also alleviate their hesitation prior to purchasing. These e-commerce trends will surely help you significantly.
#6 Analytics Platforms Continue To Evolve
Data feeds innovation. In 2019, analytics platforms will not only be used for marketing but for improving product development, user experience, and UI.
In order to keep up with your competition and current e-commerce trends, your e-business will require a good strategy, and your strategy needs to be based on advanced data and information
If you're still using Google Analytics alone, it's time you start getting data from other channels as well.
#7 Effortless Checkout and Payment Process for Great UX
Almost 70% of shoppers may abandon their carts for various reasons. A majority of shoppers still don't complete the payment process.
Many e-commerce platforms are struggling with the same, and they are united in saying that leaving carts could be avoided with the latest technology advancements.
Here are the most common reasons why people abandon their carts:
A surprsingly too expensive delivery
A complicated payout form
A lack of payment options
Technical bugs during the payment process
The bottom line is, if their experience at this stage isn't effortless and smooth, you will end up losing the potential customer. Therefore, a smooth payment process is what you must tackle in 2019.
So, if you're planning to get ahead of the competition this is another e-commerce trend to consider.
#8 Mobile/web design Is As Important As Ever
Mobile customers couldn't be neglected anymore. E-commerce businesses are now aware that if they don't cover the "mobile area" they'll struggle to make any profit whatsoever. Being mobile friendly is part of the current e-commerce trends.
If your website was built a few years ago, it's a perfect time to think about a redesign.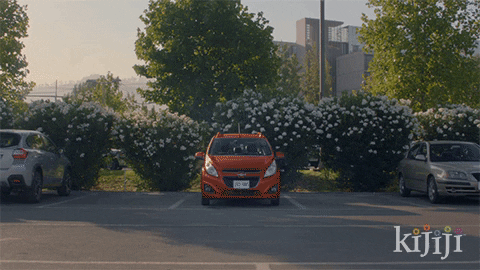 Responsive web design increased the search engine rankings by 77.59%, and their mobile conversion rate by 15.19% or one shoe brand, shows a recent study.
Even Shopify is on its way to promote guides on how to be accessible on mobile devices as they understand that entrepreneurs who can't deal with the smartphone generation are unlikely to ever succeed.
#9 Mobile Payments Are At The Door
This is the era of mobile payments. The revenue of the companies that provide mobile payment services are reaching $450 billion and is estimated to reach $1 trillion+ in 2019.
Payment companies are working to standardize the process and make mobile payments available around the world only to make the buying process simpler, quicker and more secure.
Therefore, it is a perfect time to see how your business fits along with these e-commerce trends.
#10 eCommerce brands are going brick-and-mortar
Once you establish your brand online, you should also be reachable and available offline. More and more eCommerce brands are testing the brick-and-mortar opportunities, and you should too.
Why? "Going brick-and-mortar" has a number of benefits.
From engaging more with your customers, being more personal and providing an enhanced experience to being unique – there are many ways how you can add more value through your brick-and-mortar locations.
#11 Influencer Marketing Is Still Important For E-commerce Businesses
Influencers still have real, tangible value for e-commerce businesses.
They can have a strong impact on buying decisions, especially on millennial consumers. Having an influencer as a brand ambassador can be quite beneficial for your business.
Almost 30 percent of consumers would buy something suggested by a famous blogger or even a micro-influencer.
The bottom line,
Statista predicts that global retail e-commerce revenue will reach $4.88 trillion by 2021.
Thereupon, more businesses will certainly join the market and experience growth.
This will, however, lead to more competition, and for e-commerce, this means that advanced technology and custom ecommerce development will certainly be your game changer.
In order to survive and succeed in a demanding market like this, you need to be well-versed in the latest e-commerce trends.