Ecommerce is constantly changing, particularly during the COVID-19 pandemic. We have seen a surge in food deliveries, online shopping, and general online activities (gaming, social media activity) as a result of being stuck at home. These activities are predicted to outlast the pandemic, so it is safe to say that some of these new trends are here to stay for the foreseeable.
In order to maximise success and keep your business aligned with rapidly changing times, it is important to know about the eCommerce trends that are predicted or beginning to emerge in the retail world. Do you want to know what the future holds for your business?
Let's find out which eCommerce trends are waiting for you in 2021.
#1 Clickable Purchases on TV and Streaming Sites
Wouldn't it be great if you could simply click on the pair of boots that Monica from F.R.I.E.N.D.S was wearing and buy them for yourself? Well, this may not be something that you will have to wait too long for.
NBC has already launched new technology allowing viewers to purchase products directly from advertisements. This technology will likely be applied to television shows and films, allowing shoppers to quickly and easily make purchases whilst retailers to boost sales.
Netflix could soon be your new way to shop!
#2 Offline eCommerce trends
Surprisingly, some e-commerce stores are revisiting older times and going offline. Pop-up shops, kiosks and traditional stores are popping up (excuse the pun) all over the world, bringing online stores into real life stalls where you can engage in conventional shopping.
Even some of the biggest names in online retailing such as Amazon are opening their own convenience stores.
Whilst online shopping is evidently stifling the high street and physical stores, e-commerce is branching out into new paradigms.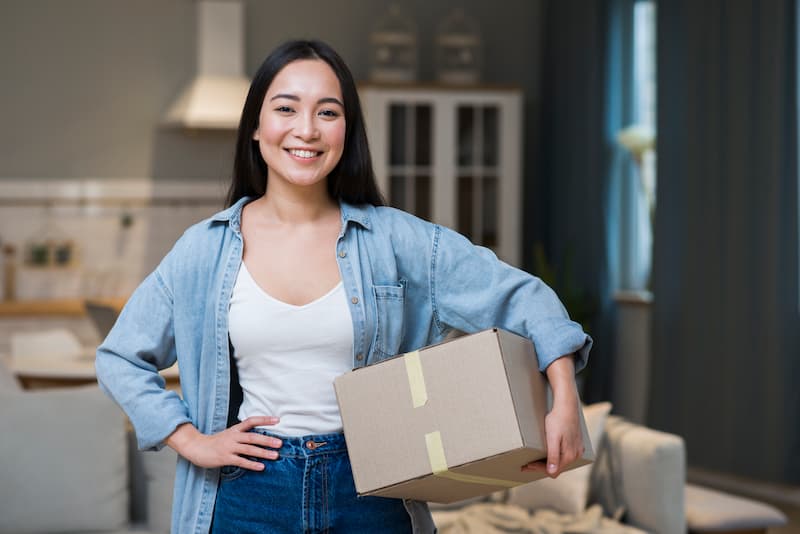 #3 Customisation
We can all sometimes succumb to the temptation to get our names engraved on the back of our iPhones or a picture of our loved ones on a prosecco bottle. It adds value to our products and thoughtfulness into our gifts. With 3D printing costs reducing significantly, customization is becoming more accessible for e-commerce businesses. Customization enhances user experience and can even boost profits. 
Deloitte found that 1 in 5 customers would be willing to pay 20% more for a personalised product, showing how much customization can benefit businesses.
Providing these customisation services can also increase customer loyalty and conversion rates. Custom ecommerce development will provide a solution to help you don't miss out on extra sales and customers. So, customise your e-commerce business!
#4 Re-commerce, one of the most popular eCommerce trends
It is not a secret that fast fashion has taken a beating. As one of the most environmentally exploitative industries on the planet, consumer focus has shifted towards sustainable, second hand products.
Platforms such as Depop are growing continually, whilst more and more individuals become focussed on saving the planet, reducing waste and showing off unique 'rare-gems' and preloved items. Second hand items also tend to be cheaper, which could be another reason driving the interest in re-commerce.
#5 Advanced technology in logistics
We are already aware of the presence of AI in e-commerce logistics, completing tasks such as re-routing transit goods to warehouses and modifying orders. This is likely to grow further, increasing delivery speed and efficiency all whilst saving on costs.
An example in business is the introduction of AI and robotics by the fashion retailer Zara. Customers receive a code, visit one of Zara's stores, scan their code on a small machine and pick up their order from a particular dropbox. This results in a quick, easy, no-contact delivery – something which is in huge demand at the moment as a result of the COVID-19 pandemic. Developments such as these are only set to grow.
Furthermore, autonomous deliveries, smart sensors and accurate demand prediction are all things we can expect from e-commerce in the near future.
#6 More payment options are available
One thing we all look to reduce in our lives is effort. Whether it is by saying "I ain't" instead of "I am not" or using your Uber app to book a taxi rather than calling a service, we all have a tendency to choose the easier option. E-commerce platforms have noticed these tendencies and are exploiting them, by making online shopping as easy as possible to increase sales.
This is the reason for which more and more payment options are being added to websites day by day. PayPal, ApplePay, Amazon Pay, Bitcoin and Venmo are just a few payment options which are increasing in recognition every day. Businesses that offer payment through these options are likely to boost their sales, as they are reducing the effort required from the shopper to purchase a product.
Payment plans and applications such as Klarna (a Swedish bank that provides particular financial services) are also breaking their way into the e-commerce world. They allow customers to pay for products through monthly installments and receive their products within the same timeframe. This is another method of payment which makes products more available to everyone.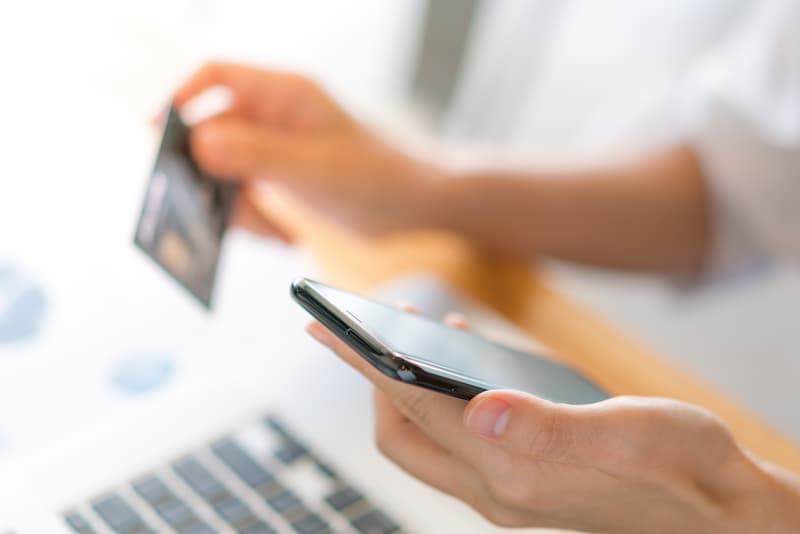 #7 Shopping with Smart Assistants
Alexa, order a knife set from Amazon.
Alexa, Google Home and other smart home assistants are constantly making our lives easier and more exciting. Whilst a modest 20% of users frequently shop through their smart home assistants, the figure is expected to reach 54% in the coming years.
Smart speakers and assistants are the fastest growing technology in present times. They are not to be underestimated. We speak faster than we can type, so our effort to shop is once again reduced by using a smart home assistant. We can save time and effort whilst still receiving our favourite products. It's a win, win for everybody!
#8 Smart marketing and AI customer sourcing
We already know that we can sometimes just think about a product and it will appear as an advert on our phones. AI is becoming more and more effective at predicting the type of products that are going to interest us, meaning that personalised shopping based on our data will only grow and improve.
Around 1 in 3 customers purchase from brands which offer personalised products as a result of AI. Personalisation services can boost sales by 15%. This means that companies which invest in data collection softwares, enterprise resource planning software and customizable e-commerce platforms are more likely to stand out and attract customers.
We can expect to see increasingly efficient chatbots, emails, lookalike audiences and social media campaigns in the future as a result of data collection, personalization and targeted advertisements.
#9 Shift towards Private and Luxury Label Brands
Everyone wants a taste of the luxury lifestyle. Luxury and private brands are booming, particularly where their items are available at lower prices. At the same time, more and more social marketplaces are emerging.
It seems that people are more readily in search of good quality and trendy products and shopping experiences, which is causing a shift towards private and luxury brand names in the e-commerce industry.
You are not alone if you believe in the famous saying 'buy cheap, buy twice', consumers want the best these days and a higher price tag often connotes higher quality. In fact, around 47% of customers report buying from luxury brands for this reason.
Consumers are purchasing second hand products from luxury labels in order to avoid astronomical prices, whilst other brands are aiming to create luxury products whilst maintaining reasonable prices – such as the leather goods store Polène Paris. These companies have recognised the consumer preference for luxury brands and exploited it within their business plan.
You may be thinking that some of these eCommerce trends are unlikely to take off in the new year, however, there is always an argument for preparing for the unprecedented and unpredictable.
Who would have known that life as we know it would come to a halt as a result of a crippling virus? It is important to keep up with changing times, prepare your business for potential future developments and always have a trick up your sleeve to keep your company up to date.
If you are looking to implement these ecommerce trends into your business, our team at Eton Digital can help. Our exceptional employees are experts in the field and know everything that there is to know about e-commerce development.
Get a free quote today to revolutionise your business and boost your e-commerce platform to the next level. Explore what ecommerce development services we provide (such as WooCommerce development) and how we can help.