Fast-forwarding technologies, highly improved software and free services have been skyrocketing many industries, and e-commerce is perpetually progressing. A niche social marketplace is part of that story. Why?
More and more people are buying online; the online shopping industry changes their needs and desires as well. Amazon and eBay, the biggest players, are using available technology to the bone. They considerably improved customer service and established a good network of payment and delivery services. Above all, they offered a piece of cake to anyone who wants to join the e-commerce industry and increase revenue.
However, some things are still changing. The volume of niche social marketplaces has increased dramatically in the last year. The result of this is that custom eCommerce development is attracting more attention.
A traditional e-commerce business VS a niche social marketplace
The social marketplace is seen as an improved version of the online marketplace. Social marketplaces give us more features yet again bring us more benefits from the relationship with users, increasing sales at the same time. A good business idea would be a social marketplace that is a combination of E-bay and Facebook. The first is a traditional online marketplace while the second brings social in the game.
Think for a moment about Facebook. It's no longer a social platform, but a platform where you can sell your service or products, directly, and advertise your niche business. The same goes for Instagram and Pinterest. So, when you think about the niche social marketplace, think about an e-commerce platform with social media features.
Why a niche social marketplace can be the best solution for your business
#1 Social experience
Think of the social marketplace as a combination of a few different malls. There are things to buy, plenty of shops, but people are also there to hang out and socialise.
A social marketplace platform gives you social elements – chatting, liking and following newsfeed sections, with updates from the brands, companies or organisations and users, private messaging, comments and reviews, and more. And better customisation and personalisation features, thus great experience design and intuitive interface.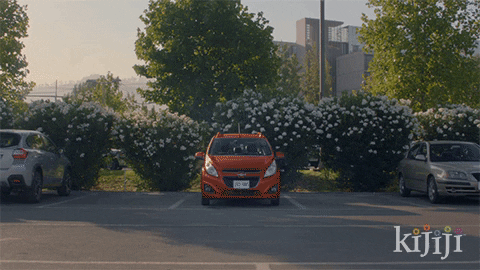 Therefore, with the social marketplace, you will be able to create an engaged, active community and nurture the relationships between customers and brands. Eventually, in the long run, the social marketplace is able to improve user retention, loyalty and overall satisfaction in purchase decisions.
Airbnb, a famous rent-a-place platform, for example, owes its success to the social part of the platform. Airbnb is all about letting users book places based on other people experiences. Therefore, both users and those who offer accommodations depend on each other.
Essentially, the site serves as a community marketplace where people can offer and book unique accommodations around the world.
#2 Engaging Social Community
The niche social marketplace creates communities of returning buyers. By building relationships with users, answering their questions, solving problems or any other inconvenient situation, being transparent in communication – you build trust and increase the value of the brand.
The biggest benefit of having a social marketplace is that consumers are also welcome to approach you more directly and openly, and later make bonds with your brand and your service. By nurturing such special bonds, you can create more returning consumers along with a supporting a community that will push your business forward.
So, besides taking extra care of your consumers, you have more possibilities to reach the targeted audience that seek your special offer.
#3 Niche markets
Starting a business on your online marketplace platform is an easy process nowadays. Everything is on the cloud, there is no need for physical equip and inventory, just the benefits of a robust online infrastructure
Sounds like a win-win, but people often forget that:
Big selling platforms that offer third-party integrations are based on monthly subscriptions that you will have to pay either way.
If you are using it, you have to work more to become visible to buyers, and there are extra fees to pay to achieve that.
You will have to dedicate time to follow and implement any new rule of the platform's algorithm change.
You can't influence entirely on the content, metrics, and sometimes user experience.
Last but equally important, most people get tired and overwhelmed if they have to spend more time searching the platform for what they want. That is the major reason why custom-made niche selling platforms are becoming more and more popular. Also, many niche fashion brands are already in the booming business thanks to the advantages of the social marketplace.
The focus is on users who are actively engaged.
For example, they can browse style guides created by other community members, suggest products or ask for advice on where to find specific products.
So, the social marketplace for your niche business can work in your favor in many ways.
Consumers request efficient customer support, different integrated payment options, and delivery service, as well as a supportive and informative brand that takes care of their users. If you do not offer that, the buyers can easily go elsewhere. But, the social elements can work for you.
For an easy start, you should:
Start with conveying market research.
Discover the exact needs and habits of your users and who they are. Plan your social marketplace accordingly.
Afterwards, think of the technical side and content marketing services you will implement to reach your target group. Work with a team that can help you with digital business consulting.
Find your perfect web tool
There are many interesting web technologies you could use to build a social marketplace from scratch to suit your business and customers need entirely.
Look for help and support
Find a business partner. That can be the right thing to do as they can offer you time and a cost-effective web solution that is visually impressive and has a strong back-end and front-end architecture. That will not only provide you with a solution but it can set pillars for your easier start.

#4 Secure the shutout
The truth is that in today's online business environment, brands find it hard to stand out.
At the end of the day, brands realised that in order to attract customers' attention, it is more effective to give them content they actually want to see instead of pushing ads. A social marketplace can secure you the space to share content that can lead to a sale, while loyal and satisfied customers can provide you with more interesting content.
User-generated content can provide new opportunities for advertising. For example, you can include in your social marketplace an option for collecting product reviews. You can source photos from submitted reviews, and use them in your future content marketing campaigns.
To sum up
Today's online market tend to transform social media platforms into social marketplaces. Even big "A" players realised that the future is in a combination of e-commerce and social media. People will mingle and socialise there. The only difference will be that products will be more available and brands more approachable.
The social marketplace can secure a continuous, enjoyable shopping experience.
You can build your business successfully with a top-notch social marketplace that will speak your brand and attract customers in no time. Maybe a perfect first step is to explore what the Symfony framework can do for your social marketplace project or what benefits you can get from Laravel development process and technology. Also, check out all the benefits of WooCommerce development for building a niche social marketplace.
There is still time to catch up with the following trends!

Interested in finding out more about how to build an online marketplace? Follow our blog for more exciting posts that can help you elevate your business.