We all search for quality content, some more than others. When it comes to creating content, there are always trends to follow.
Many factors influence the success of content marketing strategy because readers, viewers, and users are unpredictable and changeable to a certain level.
For a user to decide whether a content is of value or not, content marketers have (perhaps) only 5-6 seconds to let them decide.
These are the articles content marketers should read to improve their content marketing strategy: 
Switch to mobiles, and penetration of daily information radically changed how users receive that information.
Given visually appealing content is becoming crucial (especially with millennials), micro-content is that fresh momentum one needs to introduce to the campaign. Short-form content, easily shareable on social media, is indisputably a great content weapon to tell a story. Moreover, the more visually appealing the content is, the more interaction with users there will be.
Over at MarketingLand, you will find out how to enforce your marketing strategy with content that is consumed in seconds (as pointed out) and why you should do it.
Having a voice that stands out from other due to its expertise, knowledge and social capital will bring the campaign closer to users.
Although many are trying to present themselves as authorities and influencers in certain fields, for content marketers, an authority who will foster communication and add value to the product may be a step toward the successful campaign.
Influencers are those who will add credence to your product or service, elevate the conversation, and build community. You may think of them as experts and authorities in certain topic, industry, or content. Influencers are trusted due to their social capital.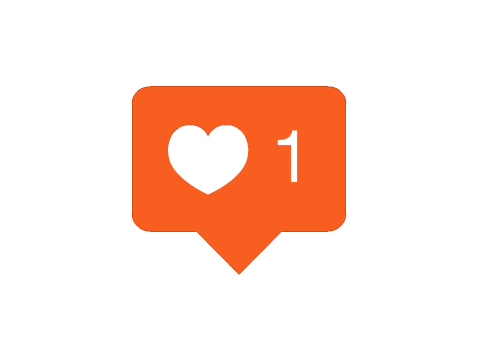 How to find them or how to connect with them? To get the most out of influencers, you need to understand how they can help your product or service.
Most importantly, you will need tools that can help you target your influencers, and for more on those tools turn to this article.
Viral may be the word that both marketers and users are being addicted to and obsessed with.
Users are trying to get more attention and popularity among friends and like-minded communities on social networks, and marketers to get the attention of their product or service.
Is there even a way to create a successful viral content?
Certainly, there is, however, when it comes to viral content, many questions are left to be answered, and analysis of 100 million articles shared on social media, can be a good step toward bettering your knowledge on how and why content goes viral. For instance, knowing that at least one image in your post will lead to more shares on Facebook and Twitter is important for small business, especially if they invest time in the visual part of the content.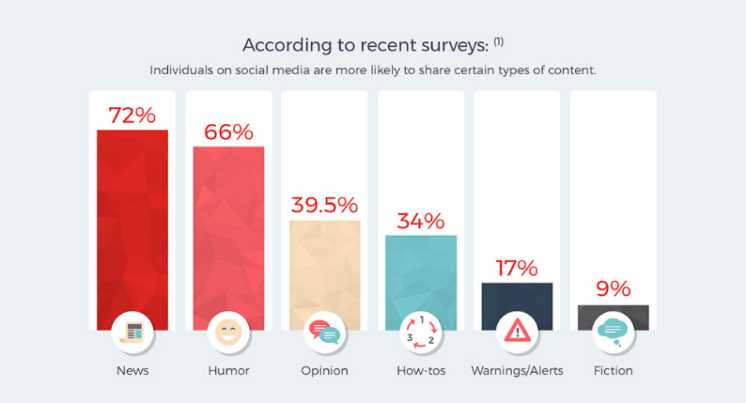 Do you think your product isn't appropriate for the infographic? You think wrong. Apparently, users love to share infographics. All answers on why content goes viral you can find over at The Huffington Post blog.
To empower content marketing strategy one should think MORE about self-promotion.
To repeat, once again, users are unpredictable, to a certain extent; however, if one is not positive about what their consumers and followers would like, share and comment, it is crucial to know what they would not. No report or analysis is necessary to tell you that users are not drawn to the content that serves only one purpose: to sell.
To get them talk about the product, one needs to amuse them, give them valuable and important information, and to make them see and feel they are more than just numbers in a report.
In terms of self-promotion, the "self" part can be easily left out of deeper understanding and evaluation. Do you share your own content? How, where and when? How to know how much self-promotion on social media is enough promotion? As always, few methods could help you decide how to share content. Over at Buffer blog is a good analysis of methods used for self-promotion.
Powerful content requires a lot of education and time, and it is not as easy as many would think.
Knowing what may be the cause of your lack of success, and the weakness of your content is a way to improve content performance.