The amount of knowledge and information we gather every day from all kinds of knowledge websites is constantly growing. But when you do choose to learn something, it's different. You have to motivate yourself to gain new knowledge.
Although around 75 GB worth of data is downloaded into your brain, every single day, the problem is that we don't use 99% of this information. But there is a solution. Find your preferred learning style by choosing one of the 3 ways of learning to increase your knowledge and dive into the best knowledge websites that can help you improve skills and learn something new.
Best knowledge resources for reading and writing learners
Are you a reader? Read to get new ideas, new skills and knowledge.
#1 Hackaday
Hackaday is a knowledge website with a goal to educate those who are just learning the art of Hack. Join the free and open exchange of ideas and information for engineers and engineering enthusiasts.
#2 Productivityist
We are always searching for new ways to be more productive or stay productive. Productivityist offers you content, podcasts and programs on how to start "being" productive through developing practical and tactical approaches to your work and life.
#3 The Free Dictionary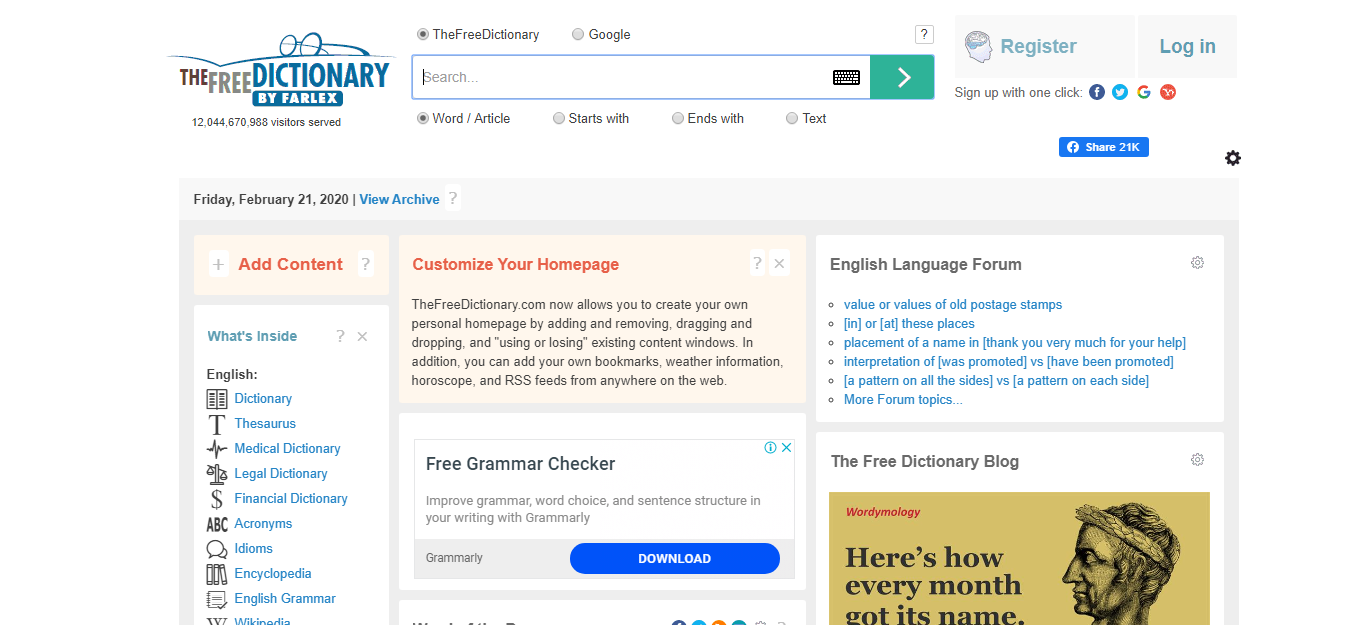 We can probably describe this website as a general knowledge website – to a certain point – because when you are improving your vocabulary, you are also learning new things. Free dictionary website provides you with daily grammar lessons, but also creates interesting content about grammar, vocabulary and words – even if you think you know everything, there are always some interesting facts that you can pick up.
#4 MindTools
One of the most effective ways to quickly increase your knowledge about communication and leadership skills, project and time management and similar career related topics is to test MindTools. The website is packed with knowledge that can help you boost your management skills and shape your career. Subscribe to the their newsletter to receive interesting content, read their blog or join The MindTools Club.
#5 Guides.co
Guides.co is more than a knowledge website – it is a knowledge website and a knowledge network where you can create your guides and share with others, create a hub to work together with your team or stakeholders, read live, dynamic documents about every interest imaginable and access the biggest shared library. Simply choose your topic and enjoy learning.
#6 LitLovers
Are you in love with movies and books? LitLovers is the most engaging knowledge website for book lovers. Share your love with others – join a LitLover book club or course.
The greatest collections of peculiar and bizarre stories and news! Visit Zidbits if you are looking for weird, uncommon knowledge and less known science facts. You will be happy to find a huge collection of fun facts or weird news on Zidbits.
#8 Scitable
Are you a science freak? Scitable is 'a collaborative learning space for science'. Find interesting news about genetics, the study of evolution and other scientific topics.
#9 Highbrow
As the name suggests, Highbrow is a place for people who have intellectual and bookish taste and wish to learn something new every day in a quick and easy way. The website provides you with a 5-minute video lesson delivered to your inbox every morning. But, if interested in teaching and sharing your knowledge, you can also host your own course.
#10 Saylor Academy
Since 2008, Saylor Academy has been offering free online courses and programs in cooperation with faculties and universities to empower the education industry. You can take a free open course and study whatever you are passionate about. Get 100 full-length courses and professional levels at the college.
#11 Wikipedia's Daily Article List
Whether you are searching for general knowledge or looking into a specific topic, Wikipedia is a great knowledge source. If you like how they provide information, the writing style and coverage, you can subscribe to Wikipedia to receive an article a day in your inbox. This is a quick way to pick up some interesting things on different subjects.
#12 Investopedia
Want to learn more about finance, trading stocks, market analysis, and free trading simulators? Investopedia is your ultimate knowledge resource.
#13 Web fundamentals (former HTML5 Rocks)
HTML5 rocks was probably one of the best known websites about HTML and it still is, although they relaunched as Web Fundamentals. Visit the site to stay up to date with the latest news, tools and resources.
#14 Smithsonian Magazine
Read about science, history, art, popular culture and innovation, be the first to know about the newest research and Smithsonian events and exhibitions subscribing to the Smithsonian Magazine.
If you want to take a break from MIT coding course and read about interesting facts, MIT blog is the right place for you.
Best knowledge websites for auditory learners
Are you an auditory learner? Do you prefer learning by hearing and listening? Browse the collection of the best websites that provide podcasts, talks and live programs for knowledge hungry people!
#16 The New Yorker podcast
Enjoy the radio show or a podcast while you're driving or just walking through the street. Radio is still in! Although by far the priciest subscription, it's worth every penny. Browse interesting poetry, politics, fiction podcasts and more.
#17 OverDrive
With OverDrive, You can enjoy thousands of books from you local school or library on any device – mobile, PC or tablet – just relax and listen. You can even change a speed of a speaker.
#18 BBC In Our Time podcasts
BBC In Our Time episodes could teach you more about world history, culture, philosophy or science than most museums. Your teacher is Melvyn Bragg and he always has great guests.
#19 TED Talks
TED Talks need no special introduction. Get your daily dose of motivation and knowledge from great people and amazing speakers. It will inspire you to do more every day and it will help you grow your skills by listening to other people's experience and work.
#20 Sodajerker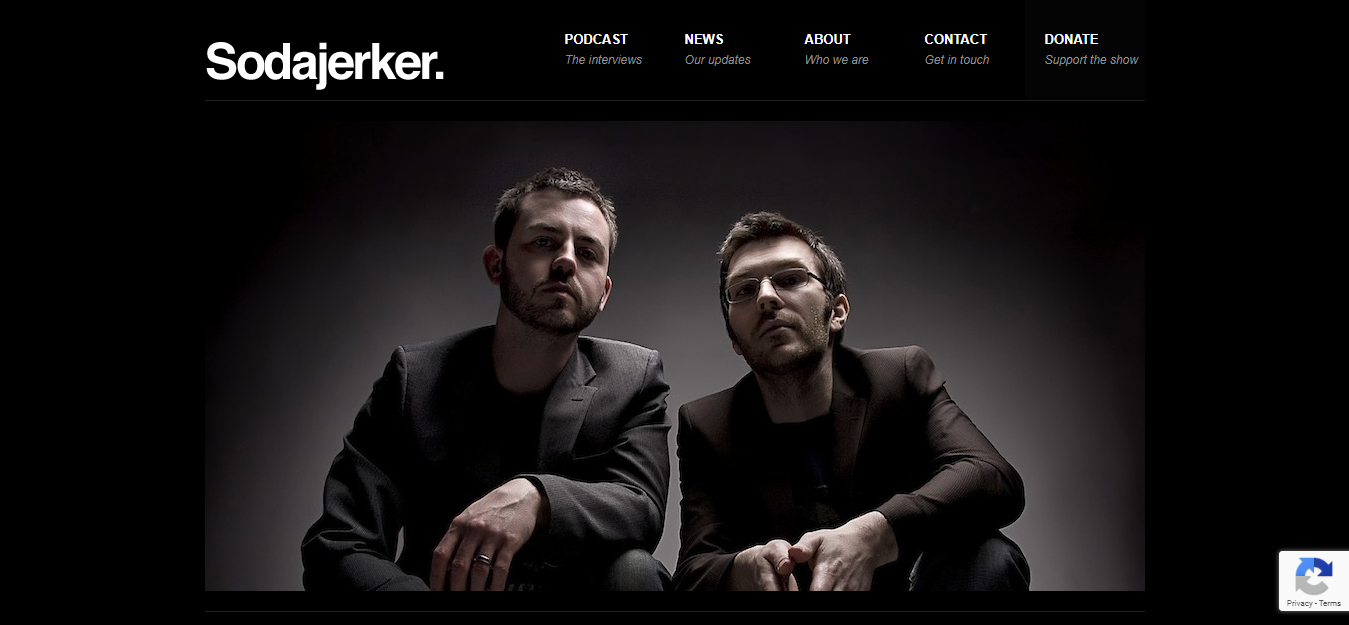 If you are a music freak, Sodajerker podcasts might attract your attention and interest – it's about a process of writing a song, old and new bands, genres etc. You will enjoy smart talks with entertaining guests and the world most famous songwriters.
#21 TWiT
Watch live free shows every day of the week – news, commentary, how-tos and perspective on the latest trends in digital tech. Bookmark TWiT to enjoy top-ranked technology podcast.
#22 Open Culture
Listen to free educational podcasts whenever and wherever you are and learn new and interesting things. Choose a topic or select your preferred language and enjoy this high-quality cultural & educational media.
Level up in your career – listen to the podcasts designed to fit inside your tea break.
#24 Curiosity
If you love science, every episode of Curiosity is different and authentic. You will hear stories about our planet, science, animal IQ, art and many other interesting topics.
#25 Changelong
Listen to the developer-centric stories that get to the heart of the matter. Visit Changelog and find episodes about JavaScript, social network website, security or enjoy meaningful conversations with real people in the community.
#26 The Happiness Project
Are you happy? This podcast and book will help you think about yourself rather than escape your problems.
Best knowledge websites for visual learners
Are you a visual type of learner? Find the best websites to watch videos and live streaming programs and boost your knowledge and skills.
#27 edX
From art to chemistry or marketing – earn a certificate, get a master's degree from one of the best universities, or just learn more about the topics you like.
#29 Lynda
Business, software, technology and creative skills – choose a topic and learn from this leading online learning platform. Tutorials are in five languages!
#30 Big Think
Find videos and articles that can change the way you think or act – be the big thinker!
Do you want to boost your creativity? Watch live courses or read interesting articles on this site.
Learn useful tech skills online and boost your career.
#33 Craftsy
Do you want to learn creative practical things – from cooking to painting? According to Craftsy giving the time and love to create something by hand, you make the world a little bit better.
#34 Lifehacker
Tips, hacks, how-to or stories – enjoy interesting content – learn new skills and get practical knowledge from Lifehacker.
#35 Udacity
As they say – jobs of tomorrow start at Udacity. So you can earn a Nanodegree recognised by industry leaders. Register, explore and join free courses of interest – you might be surprised what things or subjects can attract your attention.
#36 MIT open courseware
Find materials from 2400 courses, mostly about coding.
#37 WonderHowTo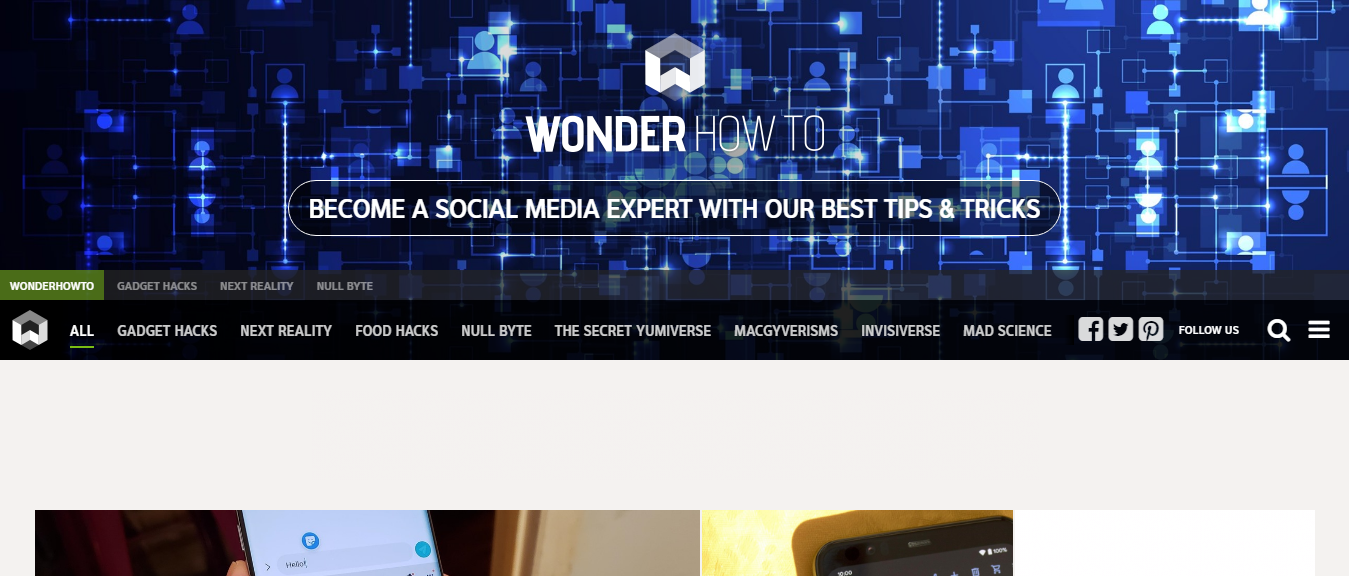 From gadget hacks and tech problems to food and mad science, WonderHowTo help you understand the process behind making and engineering, or simply the explanation behind natural process. Read about the things that you couldn't even imagine you could do or resolve.
#38 FutureLearn
Courses designed according to the principles of effective learning. If you choose to upgrade a course, you can get a certificate.
Learn hard, but only for a month. You won't become an expert in such a short period, but you will have great progress if you learn every day. So, are you ready to commit to learning?
Get an online degree from Berkeley, Stanford or another university. Learn more about each field available, take your chances and go for it!
Are you a practical type? Increase knowledge and be proactive
#41 Duolinguo
One of the best ways to learn a language is through exercise, and you can do it for free on Duolinguo – download the mobile app or improve your language skills on PC.
#42 Codecademy
Wanna learn to code? Learn Java, PHP, Python, and more for free on Codecademy.
#43 iTunes U
Get knowledge from your iPad: the top universities share documents, worksheets, web links, photos, and videos, all in one lecture.
Practical exercises, instructional videos, and a personalized learning dashboard – join the global classroom and learn math, algebra, science, art or anything you're into.
#45 Yousician
Bring music back into your life – learn to play piano, guitar or bass. You will get tutorials, feedback on your work, but you can also track your progress.

#46 Spreeder
Did you know that you can learn to read three times faster? If not – Spreeder will give you your money back. Enjoy your favourite activity with better progress.
Choose one of the 200 languages and start learning it. You can even compete with your friends and make learning more fun.
#48 Cook Smarts
Learn everything about food and implement that knowledge in your kitchen. Cook Smart articles, videos, and infographics will definitely help you with that.
Learn-by-doing – choose the best approach to improve knowledge and learn SQL and Excel for Data Analysis.
#50 Surface Languages
Are you traveling soon? Learn language basics by doing crosswords and other games, or read an interesting article about languages.
#51 Maker Fair
Solve everyday problems with a little help from maker around the world. The Maker Movement believes that it's important that people can participate in making things and that they acquire the tools and expertise to make their ideas become reality.
#52 Thinkful
Boost your career and become developed by learning with 1-on-1 mentorship. It's proven that students learn faster and retain knowledge better with this technique.
Yes, you have a chance to learn to code for free, thousands of people have gotten software developer jobs after joining these courses.
Great knowledge site for beginners to learn by doing: pick up R, Python or Data Visualisation skills and advance your career.
How to increase knowledge every day?
The idea is not as important as execution – only when you implement your idea, it's worth something. So, do you have a plan? What are you going to do with your knowledge?
If you know the answer, your motivation is bigger.
If you don't, you need a plan.
#Set up a curriculum
Imagine that you are in school or college and your teacher gave you a curriculum. Build the spreadsheet and make these columns: "URL", "Name", "Date" and "Done?". Make a list of lectures or articles that you want to go through in the next month.
Every time you pass your goal you can write a comment in the spreadsheet – it will definitely boost your creativity.
If you like this method, challenge yourself every month. Find new things to learn every month – even if it's something small and fast like revising web development terms.
Be persistent, there are so many things in this world that we have a chance to learn, so start learning proactively now!