Bringing together experts from different fields, whereas it is a private sector, government, charities, NGO's, academies, or individuals, to work together on the same idea or problem, becomes one of the most valuable methods and channels towards bringing change in a globalizing world.
With internet technologies, we are bound to approach differently to the idea of knowledge sharing culture.
With always-connected lives, sharing is communicating, but when it comes to addressing worldwide heating problems, sharing is communication that can lead to solution, or results – a need to know-how.
Knowledge networks are an old form of organization, and while some will argue that knowledge management is all about people (which is correct), with technology, knowledge sharing has no boundaries, which is precisely what it shouldn't have.
Ever since launching, The Water Network, the largest online knowledge-sharing platform for global water professionals (members from 170 countries) showed what the benefits of knowledge management software are.
With their primary goal to reach – safe water and sanitation for everyone, everywhere, the network gathered professionals from various areas to address the problems and find the solutions.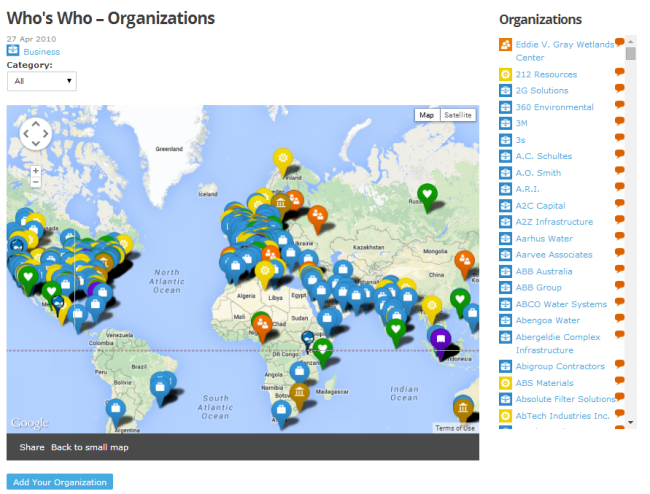 By now, they have been able to directly influence the 9 million knowledge workers in the water sector by connecting grassroots workers, researchers, technology experts and industry professionals.
As the water supply will exceed by 40% in the next 50 years, their goal is to connect companies, projects and non-profits with founders and partners and enable successful business exchange.
According to the network, this will directly support the growth of the over 650.000 for profit water companies and suppliers, tens of thousands of non-profit water organizations and similar communities.
The Water Network is a project build by Zurich-based TallyFox, whose Knowledge Management software is an intelligent cloud-based management platform that connects professionals to easily share their expertise and special interests. The main idea of the company is to share and connect, to build knowledge networks addressing the problems in the most important sectors worldwide.
TallyFox's knowledge management solution offers three products: business-managing tools are offered independently, so that both small business and large corporations can benefits from:
Knowledge Networks – an open core-platform that connects professionals to improve communication and collaboration.
Cluster workspace– an integrated tool for content, project and knowledge management with each cluster being customizable.
Event Fox – an intelligent tool for event managers.
And, this is what you get with TallyFox Knowledge software:
Custom Taxonomy
Content categories
Expert search
Knowledge Bank
Maps
Social Tools
Events Listing
Content Management
Project Management
Mobile apps
Payment portal
CRM
Public and Private Content
Group members and Cluster members
Open source with Swiss security
Web Conferencing
Whether it is a small business or an NGO, with these tools, one can create a knowledge bank, various search modules, libraries, content categories, and most importantly, these tools are inter-related.
Knowledge networks for organizations
Organizations can easily build their own networks, hosted in a secure private cloud, manage those using unlimited sub-domains, and customize them according to their brand and needs. The languages supported are also great advantage of the software, counting more than 20.
Empowered with social enterprise networking (groups, blogs, tags, feeds, RSS), content sharing tools (video, images, documents both publicly and privately) and real time over-view of everything that is important, knowledge networks can bolster management in any organization.
When collections of individuals and teams come together to invent, invest and share knowledge around the same goal, the success is more certain. These days, saying "we are what we know" is nothing but a bad catchphrase that reflects the world we live in, where we are, if nothing, either obsessed with the daily flow of information or pressured by it – if we don't share the things we know, knowledge worth nothing at all.