Clutch has just released the Clutch 1000, a list of the 1,000 highest-ranking companies worldwide and we are thrilled to announce that Eton Digital has made the Clutch 1000 for 2019.
Clutch is a Washington, DC-based platform that builds business reputations by providing verified reviews and transparent rankings of companies. By being ranked on the Clutch 1000, we are placed among the top 1% of companies on Clutch.  
Another Clutch Award For Eton Digital Teams: Top B2B Company Worldwide
We are honored to be listed on Clutch 1000 and to have been recognized as one of the top web agencies.
"Winning this award is another source of motivation for us. We feel happy to have worked with so many great people, organizations, and companies." – Boban Tanovic, CEO

Our company is also featured on the Manifest, Clutch's sister site, among the top React Native developers in the UK. We are also one of over 130 web development companies on the list and one of 38 companies based in London.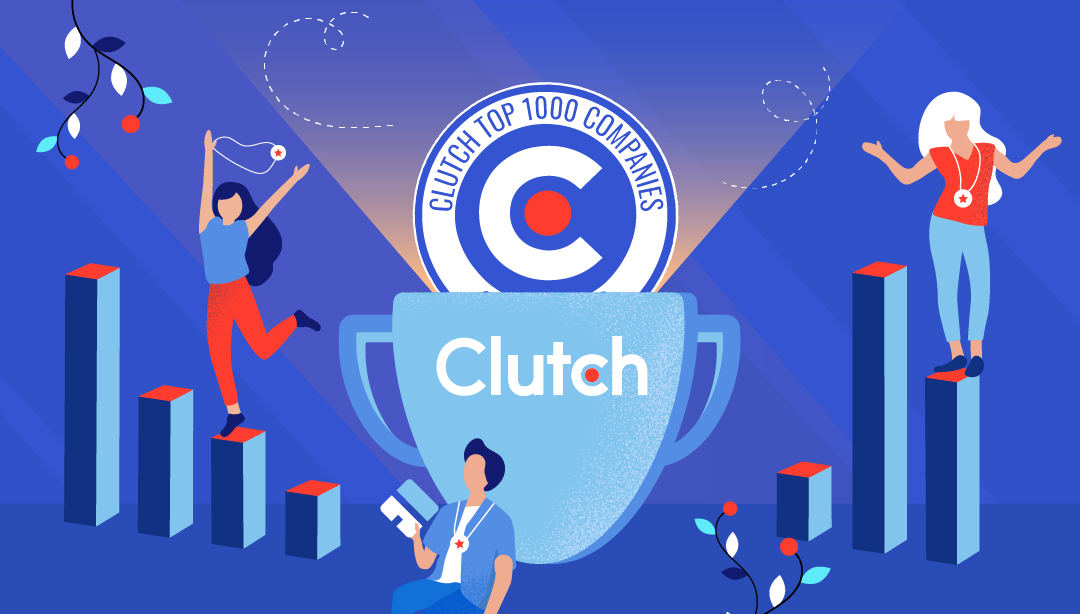 Why is feedback from your clients important?
There are lots of things to think about when starting a web development project. From making sure that you have everything clearly defined to relying on an IT services company to succeed in completing all tasks, finding the right partner goes beyond simple online search.
And since everyone claims that they are the best in the business, it is hard to find those that are truly amazing.
As the Clutch ranking system is based on verified customer reviews, every review really matters. The Clutch team is in charge of interviewing past clients and gathering the necessary pieces of information about every company. Provided these reviews are written by real clients, the only way to improve your ranking is through gaining favorable reviews from them.
In this way, Clutch aims to ensure complete transparency, thus helping both potential clients looking for great companies to work with and companies looking to find areas where they can improve.
"Working with professional teams on great projects have helped us earn a position as a leader in the industry. We want to thank our clients for trusting us to help them achieve their goals." – Boban Tanovic, CEO
We are grateful to Clutch for this award but are even more grateful to all of our clients who made this award possible in the first place!
Check out our Clutch profile to learn more.
How we help launch web projects
We do full-cycle web development from an MVP to the production stage. You can share just your ideas with us and we can help you define your business strategy and goals and create amazing product design and clickable wireframes within our product discovery and prototyping services and thus help you validate your business idea and deliver a high-value, marketable digital product.
As a B2B company, we aim to design and develop web products that answer the needs of our clients and their customers and audience. We achieve that through professional service, our process and work methodology, business analysis and consulting, knowledge we have, and the skills we have developed. Our goal is to help our partners launch online businesses that are scalable, and focused on users and business requirements.  
We believe that the first step to launching a successful business is choosing a trustworthy partner, the one that will help you achieve your business digital strategy and goals.
We also believe that our work speaks better than words and invite you to browse our latest case studies to see how we achieve good results and turn ideas into reality.
If you think we are a good match, get in touch with us to see how we can help your business.