Every project is special. Whether it's a complex platform or a simple website, every business owner thinks of it in a specific, special way.
Through entrepreneur's eyes, web developers should not create any difference between the projects. However, web development agencies often make such mistakes as their focus in on the quantity not quality.
But, one can compare web development agencies and companies.
And it can be hard to choose the right web developers for your project.
Countless businesses have trusted us with their vision and we have always delivered.
It's simple.
We go beyond just web development to design and build innovative web solutions. Our 3-step process is simple, yet effective: we plan, collaborate, and deliver.
Why Are We Named Top Web & React Native Developers?
With award-winning services in the UK and Serbia, we are a global powerhouse in web development, react native development, Symfony PHP and Drupal development, and more. 
In the past 10+ years, we have had an opportunity to help various communities, businesses and startups.
Our lesson?
If you want to help someone start a business, you need to speak the same language.
To understand their vision.
To recognize their goal.
To envisage their future.
We see our clients as our partners, and we are grateful for the mutual respect.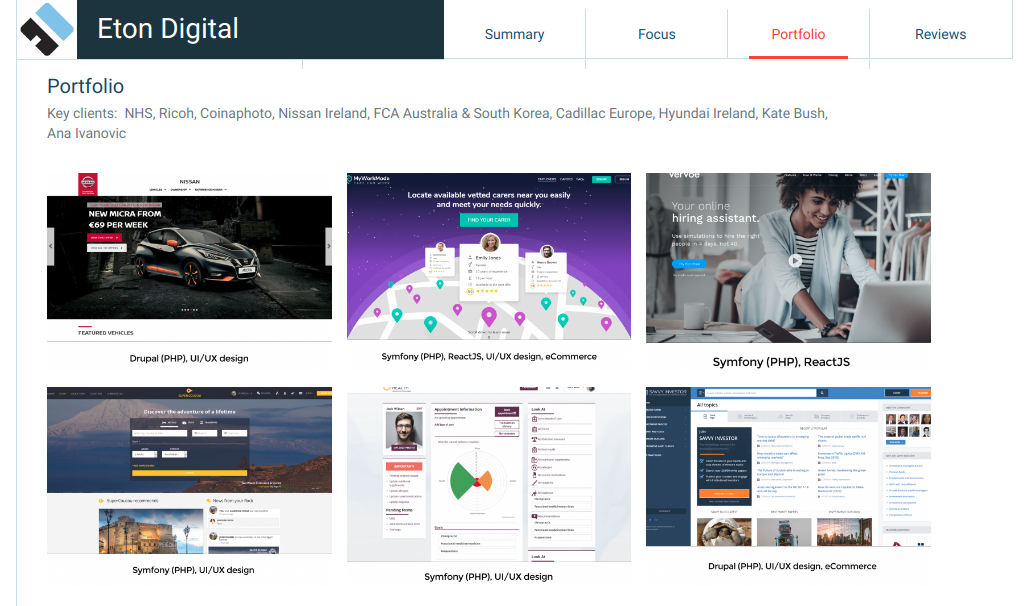 Not only have our clients given us a 4.9-star rating, but they have also helped us become one of the leading web developers in Serbia. Our clients have gone as far as to leave us great and detailed reviews on Clutch, a ratings and review site.
We want to thank and recognize all of our clients who have worked with us so far and helped us become recognized as top web development agency.
What Our Clients Say About Our Work
One of our recent clients was an education learning platform which we helped develop.
We designed and developed the e-learning platform from scratch.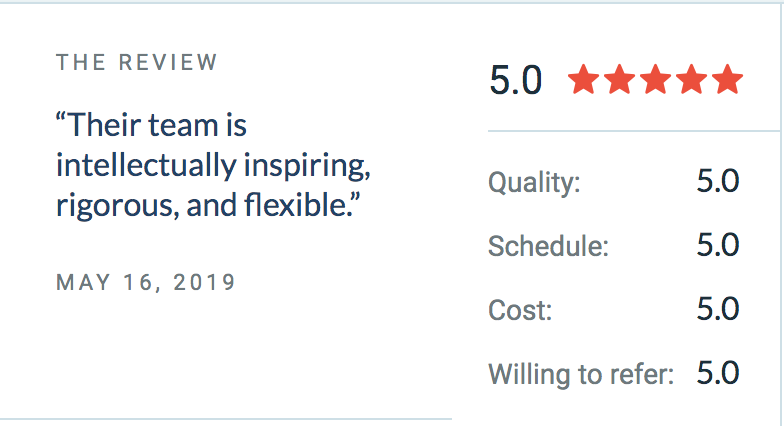 The CEO of the platform has said we are proactive and solution oriented.
Their team is intellectually inspiring, rigorous, and flexible. Their process is also seamless; they were thoughtful about incorporating our feedback and good about coming up with creative solutions to meet any objectives that presented a challenge.
One of our recent project that we are very proud of was an online learning platform. We spent half a year removing errors from a previous vendor and also developed new features such as an analytics dashboard.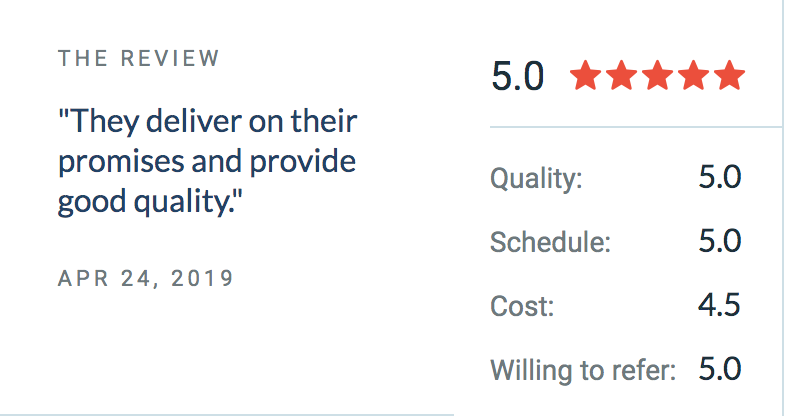 (They) have proven to be a talented and reliable development partner.
The product manager has said that our changes have improved their site's performance dramatically.
"I appreciate their efficiency and their expertise. I think they enjoy working on our product because they hold many of the same values we do."
These are just two of our many happy clients from all over the world.
More Recognition For Our Work: Manifest Named US Top UK React Native Developers
In addition to being recognized by Clutch for our web development, The Manifest, a business news site, has listed us among the top UK React Native developers.

You can also find us on Visual Objects, a portfolio-sharing site for creative design firms- we are listed under the best web developers in the UK.

We want to thank our clients once again for believing in us and helping us become a leader in our industry!
To see us in action browse our work, discover our React development services or check out our blog!
See how we can help you and learn more about our services.