TED talks inspire change.
They bring people all around the world together on common thoughts to have arguments about various theories in the hope of making things better for the future.
In only five minutes, through talkative, and to-the-point format you can't avoid their 'ideas worth sharing' vibes.
Every day there's a new story about Artificial intelligence and how it will touch every point of our lives in a close future.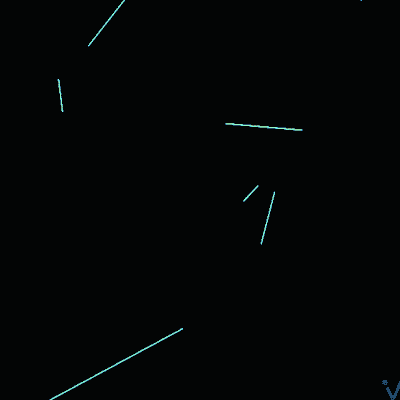 We have gathered the most interesting TED talks and inspiring stories about AI from the most catchy, breakthrough and inspirational speakers.
Just enjoy the magnificent presentation of things that you still don't fully understand but you will need to soon enough.
#1 "3 principles for creating safer AI" by Stuart Russell
Robot-powered future? Not a fiction anymore, but something that we need to discuss, learn and find out what are the odds of creating the super-intelligent machines. Not only that, a machine able to express altruism, humility, and the ability to learn.
Listen what AI expert Stuart Russell have to say about it in his TED talk.
#2 "The future we're building – and boring" by Elon Musk
Tesla CEO Elon Musk was a star of 2017's TED talks. He is already an intriguing person in the tech industry. Going to Mars, driverless cars, future of traffic? This guy has some serious plans on how to prepare its company for the future.
Definitely, the most interesting and intriguingly speaking from him.
#3 "How AI can bring on a second Industrial Revolution" by Kevin Kelly
Collaboration with robots? Big ideas for the next tech renaissance? Do we live in futuristic times right now? According to a digital visionary Kevin Kelly's eye-opening TED Talk, YES.
How so? You are gonna listen to yourself. He discusses also how technology progresses, from "competing against humans in video games", or recommending Netflix shows which are also getting smarter. (Westworld anybody?)
#4 "The new generation of computers is programming itself" by Sebastian Thrun
Using AI to free humanity from repetitive work and unleash creativity. Sounds like possible. But how? When?
In an exciting, informative conversation with TED Curator Chris Anderson, educator and entrepreneur Sebastian Thrun discusses the progress of deep learning.
He talked about why we shouldn't fear AI and why machines should do all the boring and less creative jobs instead of people.
#5 "How computers learn to recognize objects instantly" by Joseph Redmon
Self-driving cars, robotics, cancer detection. How are those things related? One word – YOLO.
We talk about the type of "open-source method of object detection that can identify objects in images and videos with lightning-quick speed".
Joseph Redmon who works on the YOLO (You Only Look Once) system shows us through the live demo how this will work.
Another must-see TED talk.
#6 How AI can enhance our memory, work, and social lives by Tom Gruber
And for the end, take a whole circle around the AI story and listen to the guy who is not in the industry, but a journalist, a person who knows people.
What did he dare to ask bugs us all – where does awesome technology land? Have we done nothing from the era of the moon landing in 1969?
Are the mobile apps all that we can do?
Hear about problems that matter, ask yourself and think deeply about what surrounds you.
Learning doesn't have to be boring. Listening doesn't have to include sound effects and music, just a simple, argument word.
Last but not least, you don't have to watch amazing scenery to be amazed. Focus on listening, and what people are saying. If you have the opportunity, look for your local TED groups and events.
Be part of the changes close to you.
Listen to inspiring TED talks from people that will change your micro world.