The personalised shopping experience is already happening. Our shopping habits and behaviour are analysed all the time, and these data are used to predict the future buying patterns.
How are things changing with artificial intelligence?
Artificial intelligence (AI) is still largely in the experimental phase. According to Business Insider, 85 percent of customer interactions will be handled without a human by 2020.
Based on their report, AI is changing the industry in different ways.
New standards for the customer journey. Retailers are creating highly curated experiences through the use of AI, and they have an opportunity to fathom consumers' behaviour.
Highly personalized experience. AI can provide personalized websites, tailored product recommendations, more relevant product search results, and immediate and useful customer service
But there are certain adoption difficulties.
Some retailers are going to be unprepared to handle the huge troves of data AI solutions need in order to be effective
The in-house strategy can be extremely costly and difficult, so retailers will have to work together. The result is the increase of AI commerce startups.
Speculations are many, but let's dig deeper into how AI can impact e-commerce industry. Let's see how exactly artificial intelligence can impact e-commerce.
1. Better customer experience
This is probably the most logical and obvious advantage that will come with artificial intelligence.
Online shopping today is similar to offline experience. Most online shops want to make customers feel like they are in a real store. What is coming with AI?
You can ask chatbots anything, just like a seller in a store.
Everything is organised with a customer-centric search.
Online shop suggests you what to wear, eat or in general what to buy.
Not every online shop works like that, but they probably will.
AI can analyse endless data in order to identify clusters and patterns in the information: similar consumer behaviour, past purchasing behaviour, credit checks, and more, and to provide companies an insight into client's behaviour before, during and after shopping.
AI can predict customer behaviour better than human. It allows companies to create a more personalized experience for customers and better engagement for sellers.
As an example of new AI customer experience, take a look at Pinterest and an update of their Chrome extension.
The extension now enables a user to ask Pinterest to find similar items from photos using image recognition software. Furthermore, you can also collect photos without going to the Pinterest page.
Pinterest is only one example, but the number of sites using this technology is on the rise. Visual search capabilities could be a huge advantage for an e-commerce platform. The consumer no longer needs to search for hours to see something they would like to buy. They can just "like" a photo of jeans or shoes. If it's visual, AI will use this and help customers easily find similar items through online stores.
The result? Customers can easily find a product they need, and the sales teams can quickly identify who is most likely to buy their product.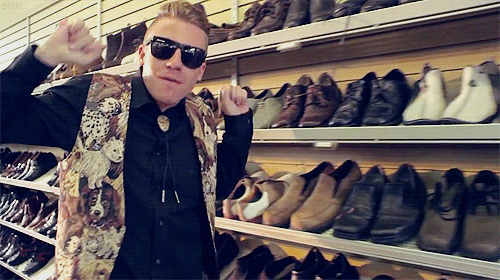 2. Efficient sales process
Nowadays, when you want to promote your business, you will probably choose to promote it online. Even TV adverts don't seem to work any more. So, you will probably choose social networks or Google AdWords to promote your business.
AI is going to supercharge the sales process.
Enabling sales reps to perform at a faster, more efficient rate, while facilitating more relevant and personal conversations with customers.
Many artificial intelligence systems enable natural language learning and voice input. That means that CRM system can answer to customer queries or solve their problems.
The great example of a big company using AI to better understand their consumers is IBM's AI solution called Watson. As they say, Watson can understand all forms of data, interact naturally with people, and learn and reason, at scale. Watson scans through over 350 products to find the appropriate ones based on customer input and its own research.
It's interesting that IBM plans a $240 million investment to create the MIT–IBM Watson AI Lab in the partnership with MIT. That is the proof that big companies do think big.
How will AI change and improve sales tools?
AI-based applications could take a role of engaging customers by helping salespeople do their job better.
Most of the existing apps are still developing. Nevertheless, we found some interesting projects that are already trying to empower the purchasing process.
Less admin, more performance – Tact is a CRM platform with AI capabilities that offers salespeople a more logical and efficient way of working. It's seller's assistant that works through voice, SMS and an offline mobile app. The company raised $15 million in a series B funding round in December last year, so we are probably going to see more interesting solutions based or in collaboration with AI technology.
Then there is Einstein, the app that analyses your historical sales data and aims to provide smart recommendations based on it. It can help with sales, customer services, marketing, and commerce with its highly predictive accuracy and intelligent recommendations.
It can also analyse your past sales, control your customer interactions in order to identify unique patterns in your sales cycle. Einstein informs you if a deal is on track or at risk and recommends the best direction to take to speed up sales.
AI-based applications called Gong is trying to bring you more effective customer engagement. Their solution is a cloud-based artificial intelligence software which automatically records and transcribes your sales calls with prospects.
Gong can help your sales staff enhance their pitch by combining natural language processing tools with machine learning.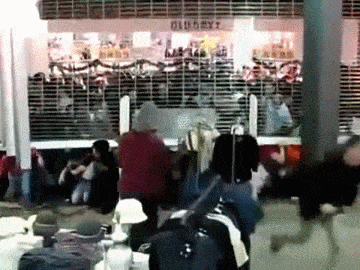 3. Retargeting potential customers
Many businesses are overloaded with unmanageable customer data that they do little or nothing with. They don't understand that the data is the goldmine that we can use to enhance the sales cycle with a help of AI.
AI is going to play a large role in the sales process, through the entire sales process and buyer's journey.
For omnichannel businesses, AI can be used to scan the images of shoplifters on CCTV cameras or scan customer faces in the physical store. So, if a customer spends a notable amount of time next to a specific product, this information is a great value for business in many ways.
AI developers anticipate special offers on customer's computer screens based on their in-store dwell time.
It would be as if you are able to read the minds of your customers. Based on the data and info hidden in their shopping behaviour, businesses would be able to respond directly to the customer.
Customers will no longer see unwanted products or service, but rather the ones they do need.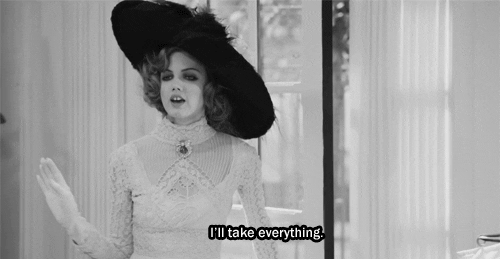 Artificial intelligence is making radical changes to the way businesses deal with their customers. Hence, it secures they have faster access to information and use the talent of employers for something more proper and valuable.
Save