Looking for good Drupal themes for a business website?
But, there are hundreds of free Drupal 7 themes you can find, how to know which one is great?
A huge and vibrant Drupal community equals a powerful and flexible CMS. For you, this equals endless possibilities with modern and professional Drupal themes.
We have compiled a list of the best free Drupal themes available on the web, selecting great options for corporate websites and awesome themes for both personal and business blogs.
Free Drupal Themes For Business Sites
Mobile-friendly theme with simple and clean design great for any business, company or portfolio site.
It is a professional responsive theme with a simple and clean design. It is very lightweight which provides fast loading while its modern look can provide any business with great presentation.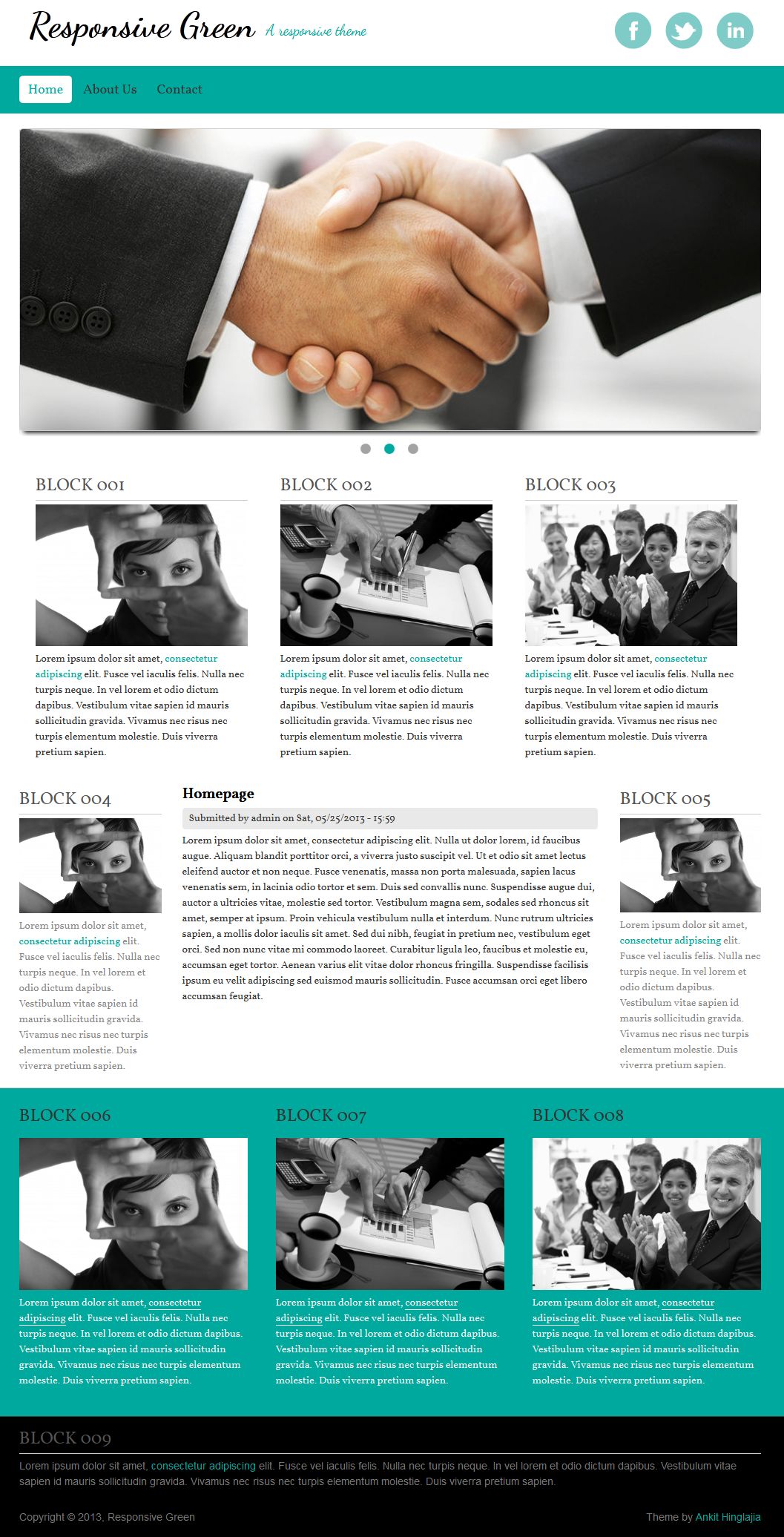 Clean, but modern and flexible design, great for company or corporate websites.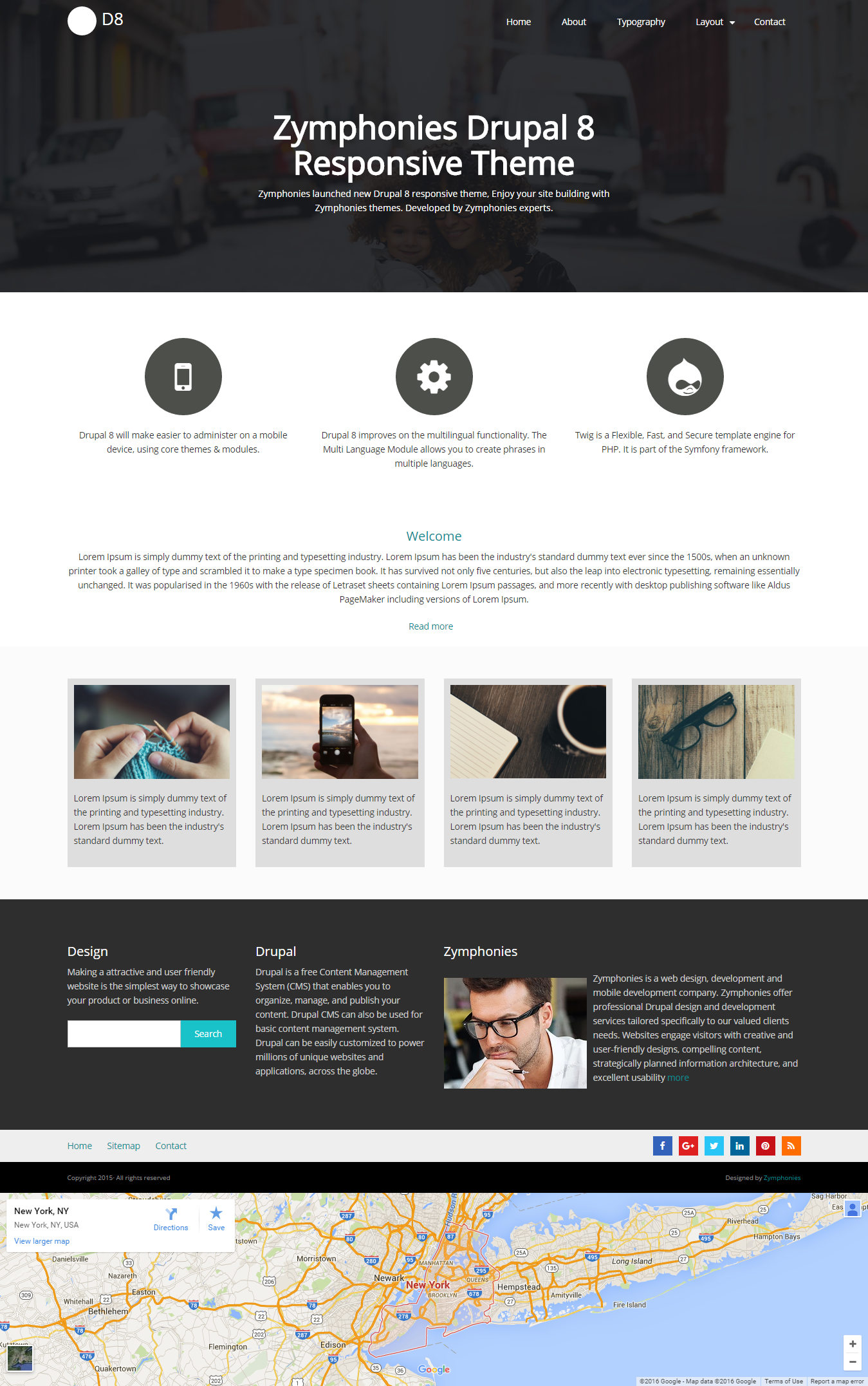 Clean layout and minimal design is a great option for small or medium-sized business.
A super clean professional Drupal theme that comes with a featured slide show.
It is a modern-looking theme, useful for professional business and corporate sites, portfolios, events promotions and more.
The theme includes a variety of blocks, a nice portfolio page, a blog page, and a typography page. The theme is fully responsive and looks nice from any device.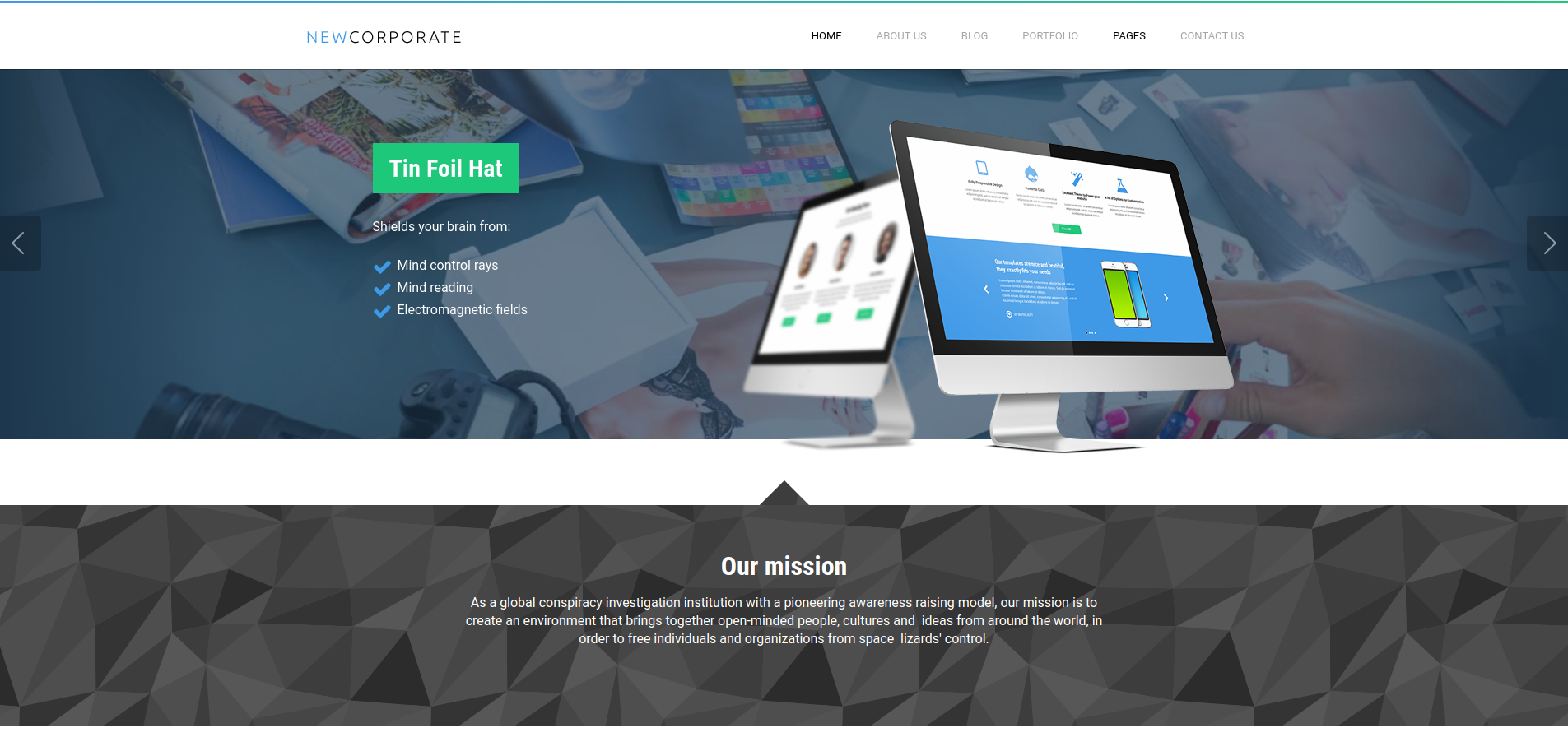 It is a significantly lightweight theme with a modern look and feel. It is ideal for medical and other health-related websites and business.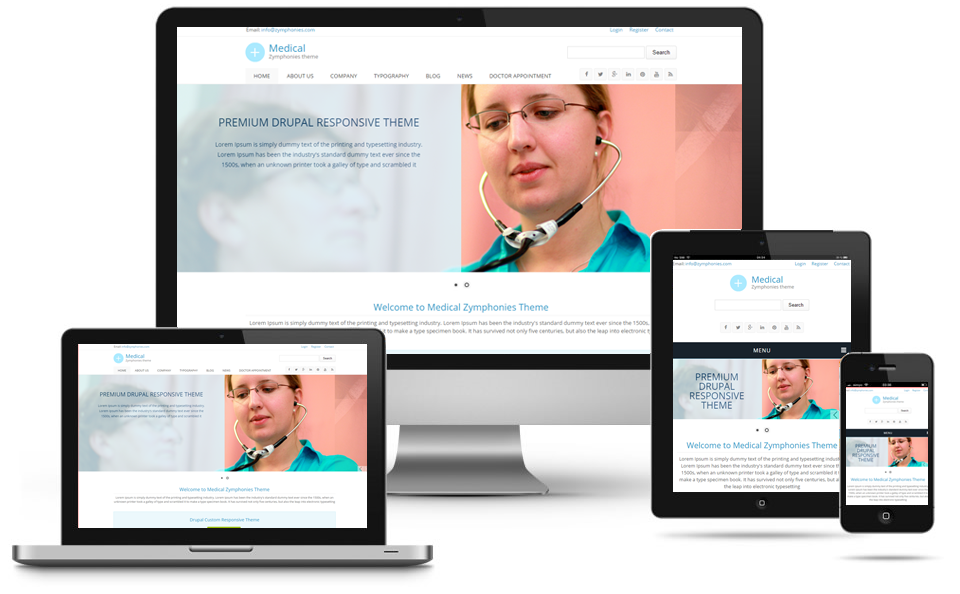 An elegant and flat responsive Drupal theme is ideal for business.
With a modern look and feel, it's a great theme for small or medium-sized business, especially if you have rich content about their services or products to display.
Drupal's elegant solution for the portfolio or a business website – with minimal design and nice typography. Whether you are building a new site or redesigning an old one, this theme can provide you with many great solutions to manipulate the brand message you want to send.
Responsive theme great for all sorts of corporate sites. If you lack inspiration, see the list of the popular Drupal projects and websites.
Creative Theme focuses on simplicity, and its clean and modern design is a great choice for small and large corporate websites, businesses or any professional portfolio.
BlueMasters theme, released for Smashing Magazine and its readers, can perfectly fit any business's needs for a good online presence and brand promotion.
A clean, simple, elegant, and beautiful theme that includes an image/photo slideshow suitable for all types of websites – from corporate sites to blogs.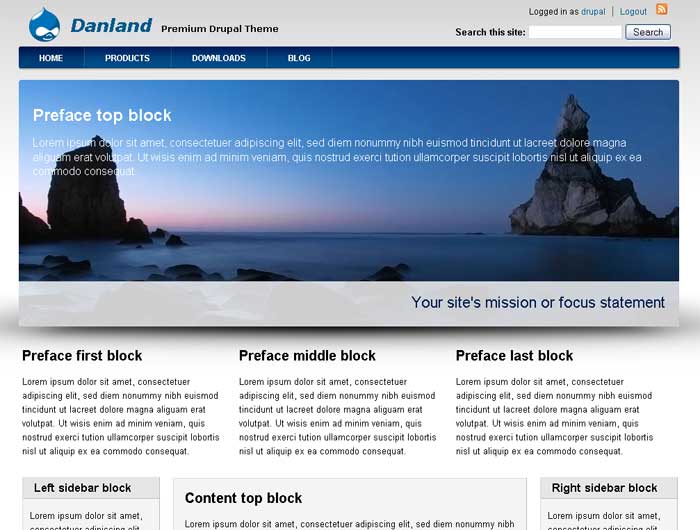 Omega Kickstart is a starting point for your own theme development. It offers great features to build a powerful website.

Likable Clean is a multi-column Drupal 7 theme with block regions and a slideshow, ready for a business website.

The theme offers a fully responsive design for a great online presence of a business website, whether small or large.
Free Drupal Themes For Blogs
Modern and fully responsive, Bootstrap Clean Blog theme is for both personal and company blogs (features four HTML pages (a blog index, an about page, a sample post, and a contact page)).
Magazeen Lite, a very popular theme based on the WordPress' Magazeen theme, created for Smashing Magazine and its readers. You can be very creative with this one!
FontFolio is a responsive showcase for designers and artists with a good setup for multilingual websites.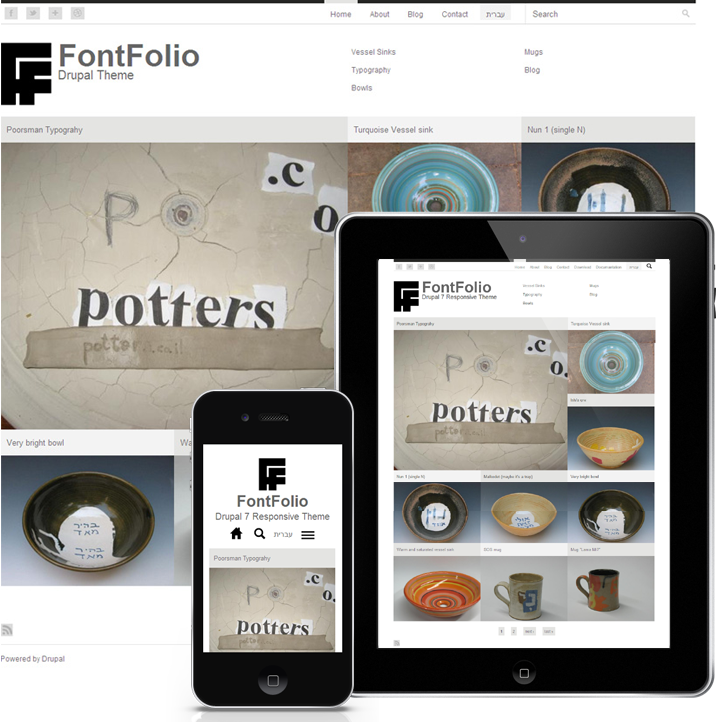 Minimal design theme with responsive features for a personal blog, website, and corporate blog. Drupal themes in general offer many possibilities to adapt and adjust the theme to business needs.
Yellowed is a professional responsive Drupal theme, not dependent on any core theme, great for any website, whether it's a personal website or a corporate one.
Simple Clean is one of those free Drupal themes that will quickly get your site up and running as it's a very simple two column fixed design.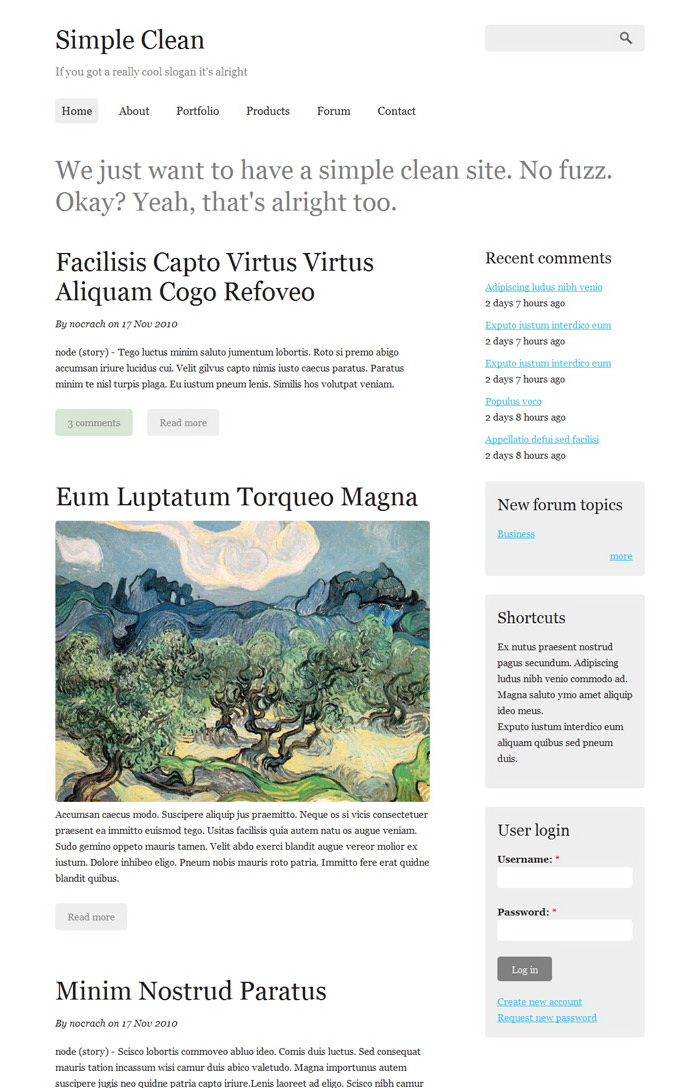 Depending on your clients' needs you will find some free Drupal 7 themes built for blogs suitable for small or medium-sized businesses and vice versa. Simple browse to find the one that fits the business goals, you will see that Drupal has plenty of good solutions to offer.
If you are still working with Drupal 7 and would like to move to Drupal 8, we suggest you read our article to understand what you will get with the latest version.
Do you have favorite Drupal themes? If you think it fits our list, share in the comments.