Almost two years have passed since we launched our startup OrganicNet, a social marketplace for organic food. We decided to share with you how we built and developed the platform.
Ever since we launched OrganicNet in April in 2016, we have been amazed by the positive wishes and praise we are receiving from healthy lifestyle enthusiasts and supporters.
When we started, the idea was simple: give people an opportunity to get to know the person who is producing the food they buy every day.
Moreover, to make healthy food and products easily accessible to those who do not only want to eat healthy food but also to those who understand the importance of organic agriculture.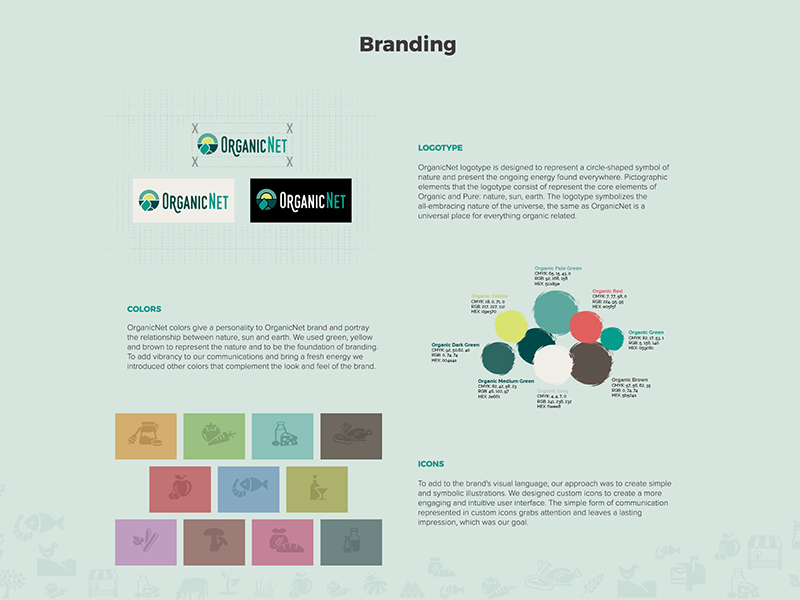 How did we build OrganicNet social marketplace?
Branding
Prototyping
Design & development
Offline and online marketing and PR
SEO and copywriting in several languages
User testing
Customer support
Community building
One of the first challenges for us was to understand a bit more how organic producers organize their time and what needs they have in terms of communication with the consumer. This led to introducing new features and excluding some of the initial features.
The interesting part of our startup launch was the fact that we have met with the producers personally.
All information and details about our work you can see in our case study. And if you have any questions, simply write to us in the comments.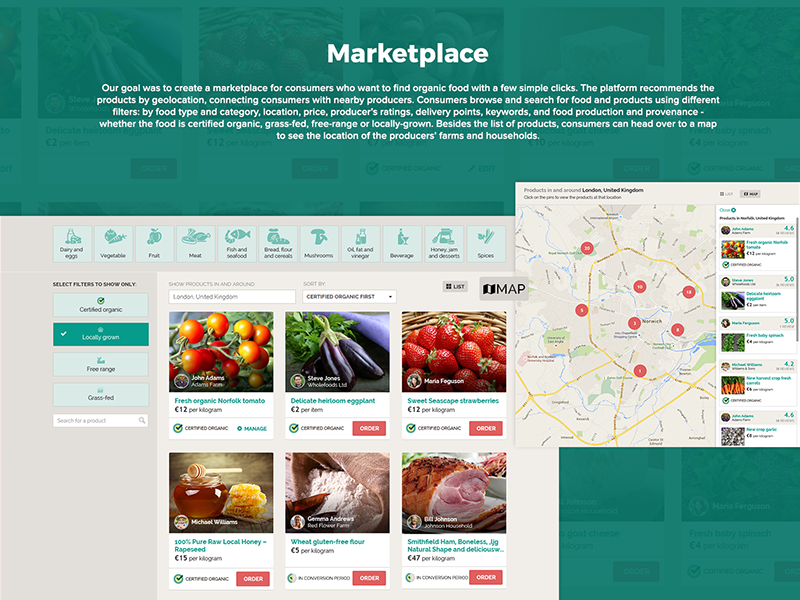 Let me for a moment summarize what we have achieved so far.
We received the

E-COMMERCE Award

in May. The award that is given to the business that provides the best electronic commerce solution on the national and regional level. This was only one month after we have released the public version of the platform. The platform was fully functional and operational for almost two months but only available to producers. We used this time to test the features, get feedback from the producers, and for user acquisition. Read more about our experience.

FInish Accelerator supported our project with

the FInish Final Award. 26 teams were competing for the award, and our project was recognized as one of the best software products, and our team as one of the best performing teams. We applied to FInish accelerator with a wish to create a platform that could make a difference for all those who want to eat organic food but cannot easily find the products. If you want to learn more, read our article about the final award.

E-kapija portal, Serbia's leading portal that delivers information on relevant business and economic events in the region of Southeast Europe, awarded OrganicNet platform with

Aurea Innovation Award

. The award is given to the projects and businesses that show innovative thinking and help to make the consumers' lives better. Learn more about the competition and award.
These awards speak more than words. We are proud and honored to have received such praise. They say about our hard work and dedication to make thing better and bring change to the world we live in.
When we started working on our startup OrganicNet, we did our best to implement the knowledge and skills we have gained working on many projects for our clients.
The impact of the platform is bigger than we could have expected. OrganicNet social marketplace has grown into a community of health enthusiasts. We are thankful to all who have supported us and helped us to make the things happen. :)
Share your comments about the case study below.