Great news again! We are happy to be able to congratulate our team for winning the prestigious Fair Play Award!
The 5th season of Mini Football IT league competition is successfully finished! Our team, namely, Marko, Dejan, Miloš, Vlada, and Milan, showed great talent and team spirit and unity throughout the whole season.
They all contributed much to the League and the IT community, both individually and collectively, making us very proud.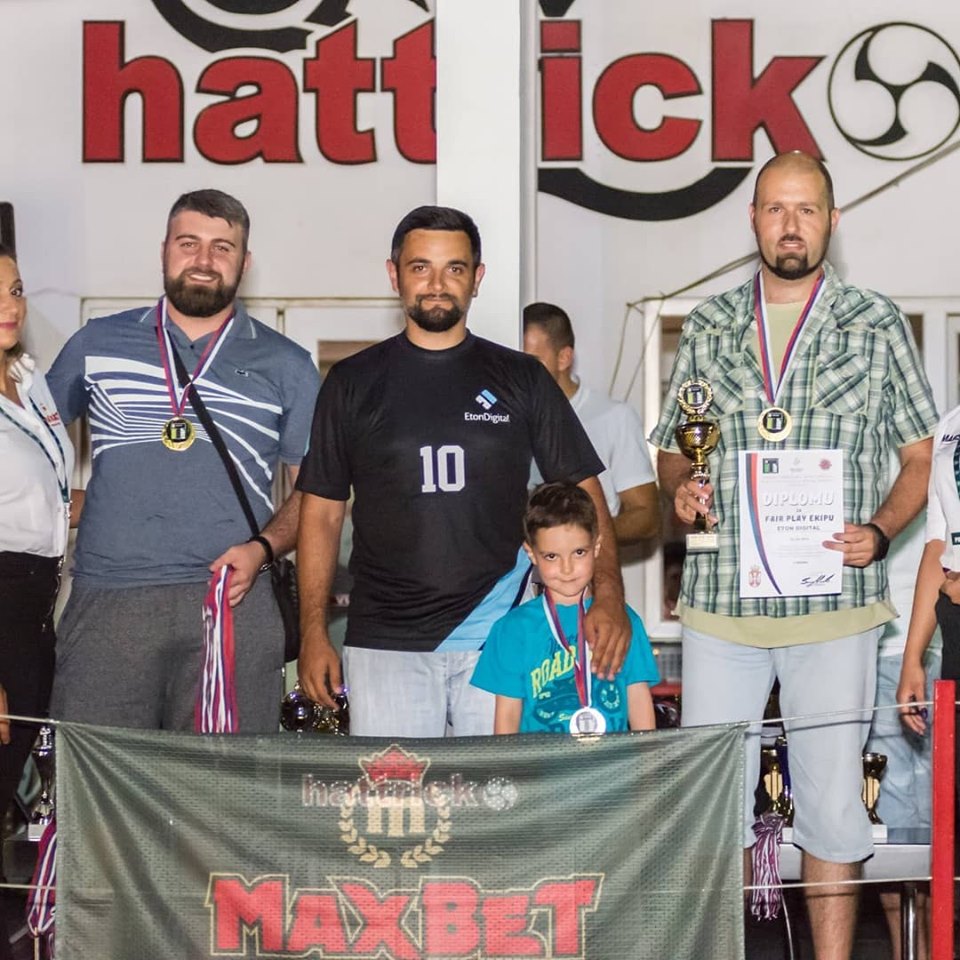 Why Fair Play Award Is Important To Us
Fair play empowers tolerance, integrity, and solidarity. Playing fair can positively affect the team spirit and promote respect. In this game, you do not only follow the written rules of the game, but you also follow the "unwritten" ones.
The values one cherishes in sports are not only relevant in sports. Years of playing thought us how sports can help us be better colleagues, developers, and people.
IT league is more than just a game for us.
The Fair Play Award Is More Than Just An Award For Us
We would like to give a special appreciation to our colleague Marko Marovic. His persistence and strong will made our team successful and the league as significant as it is. The Fair Play Award we got confirmed that.
Our colleague Marko has been a part of the League team from the beginning, for almost 5 years. As one of the founders, he was also a member of the IT League's organizational team.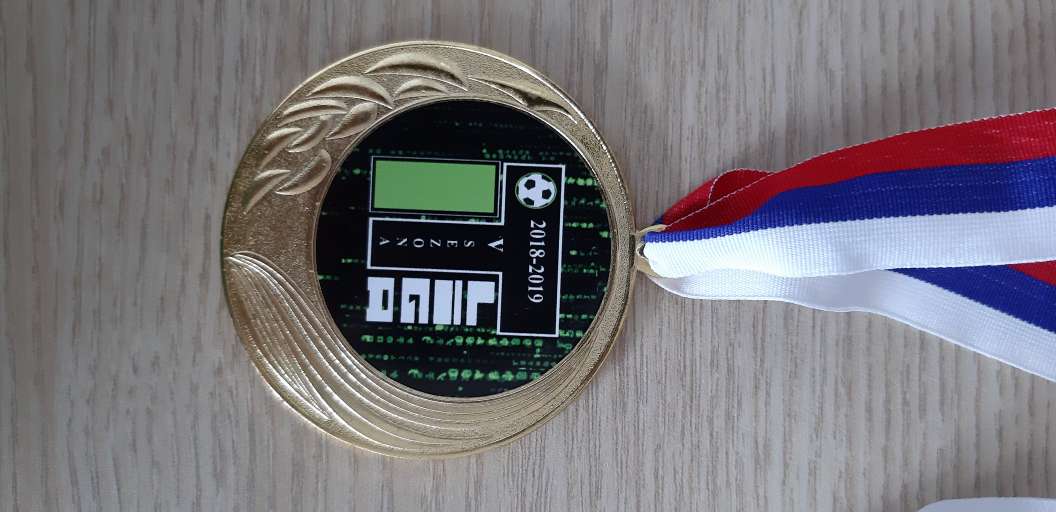 "I am so pleased that I was able to gather so many people around the sport we all so love to play.

And not just to play, but to use the unity we have to promote the values that could make us better and healthier."
A chance to give back to the community
The IT League creates an opportunity for team members and companies to build new relationships.
A friendly and positive environment provides different people the means to share experiences. It gives them a chance to strengthen the old and build new relationships, friendships or partnerships.
But what is more important, the IT League strongly advocates the need to give back to the community, promoting solidarity and humanity.
Before every start of the season, all teams dedicate their time and energy to help the humanitarian organizations. They organize games or tournaments with other companies. Quite often the games are played with children in need and turned into charity events.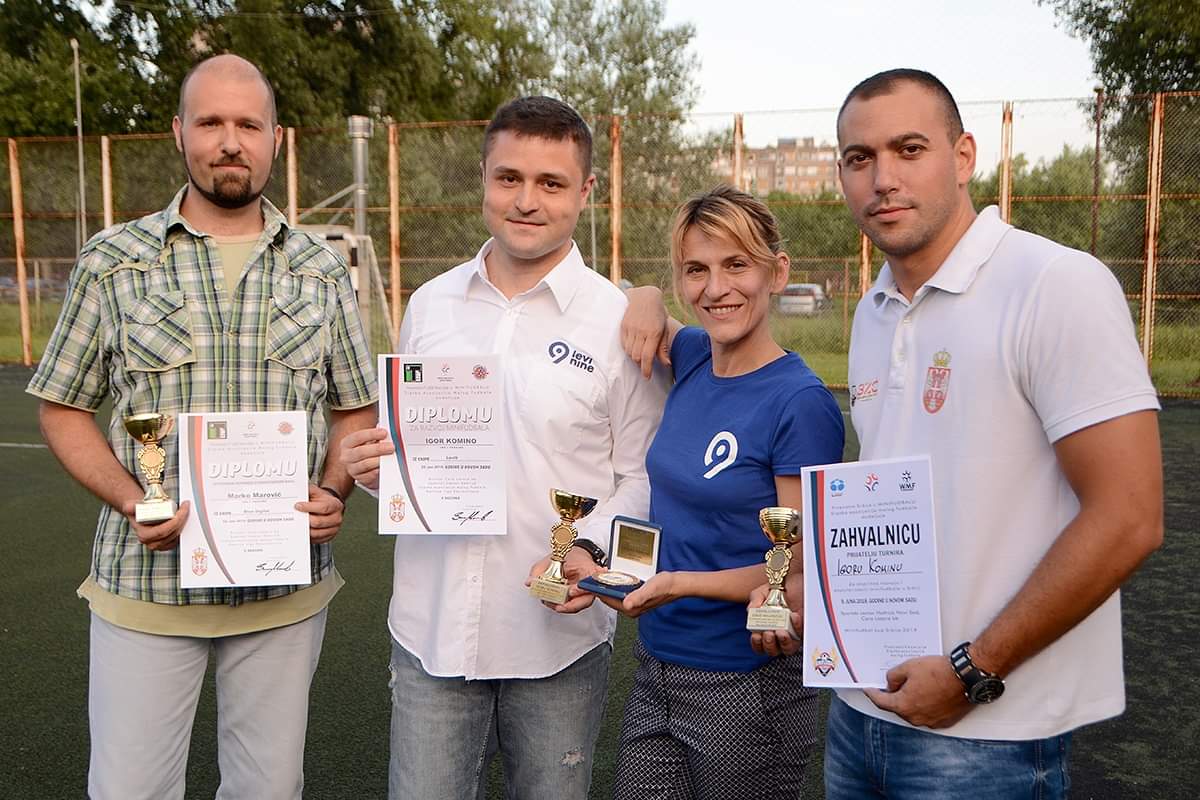 'We are so proud of the altruistic part of our league. Besides local organization, we would like to support many national organizations that help children in need. With the coming season, we hope that other companies will recognize our cause. We invite them to join us in playing as well as in building a better environment and life for all of us'.

Marko added
Besides the Fair Play Award for the team, for his efforts in organizing humanitarian events, Marko was also honored with a special plaque.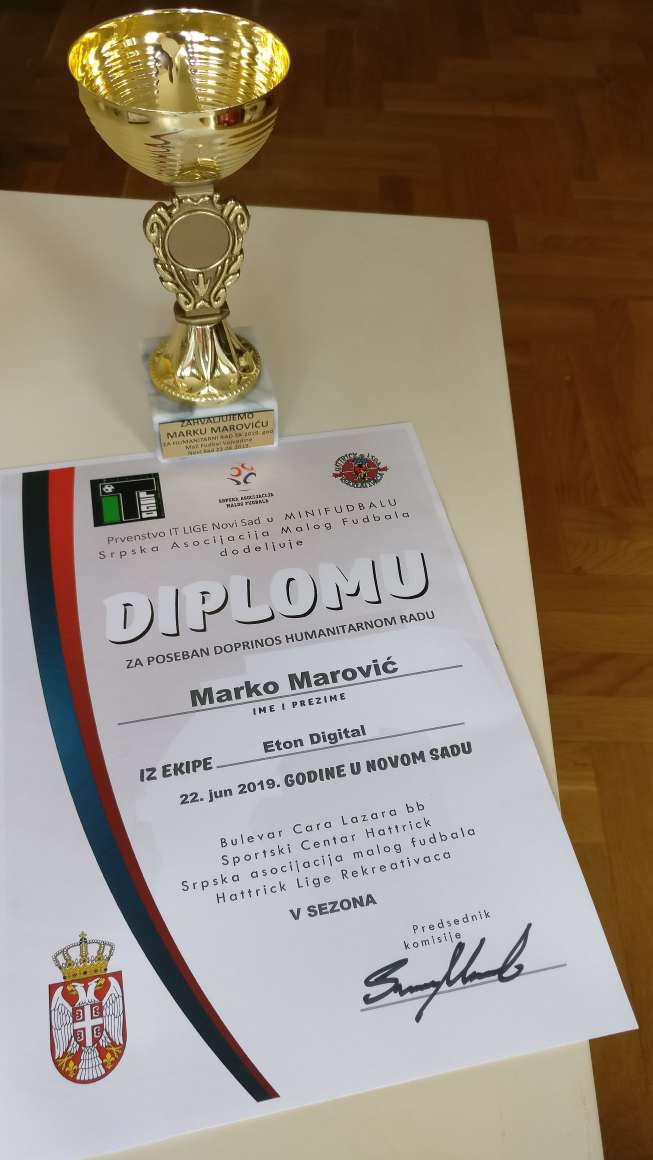 The Idea that grows
From the amateur five-a-side mini football, this league is now a professional competition.
In the season 2018/2019, the IT League gathered 12 teams from different IT companies. They played a match once a week for 8 months.
We would like to congratulate this season's winner – the company Devoteam. This team won the League now few years in a row!
Special congratulations to our alumni Vladimir Tanovic who was awarded as the best shooter with the amazing 39 goals!
We would also like to congratulate each team!
You all showed admirable talent, will, and aspiration to make this IT League meaningful and our IT community effective.
The next season is already ongoing with plans and it will begin in September on the 20th 2019.
Until the next match!
Sportski Pozdrav! :)