Every business can tell its unique story through the website, and working on projects for different industries has many perks for designers and developers. In the web industry, there is no hard-to-get-audience, but the effort and a bit of web design wizardry.
Leaders from CHAS, as short for the Contractors Health and Safety Assessment Scheme, approached us to help them innovate their web business presentation. As one of the founders of third-party accreditation, they are not only a trusted advisor on health and safety compliance, they are an authority.
This was a great opportunity for us to dig deeper into their specific niche and help them reach their business goals.
Care to know how we did it?
Let's first meet CHAS.
Who is CHAS?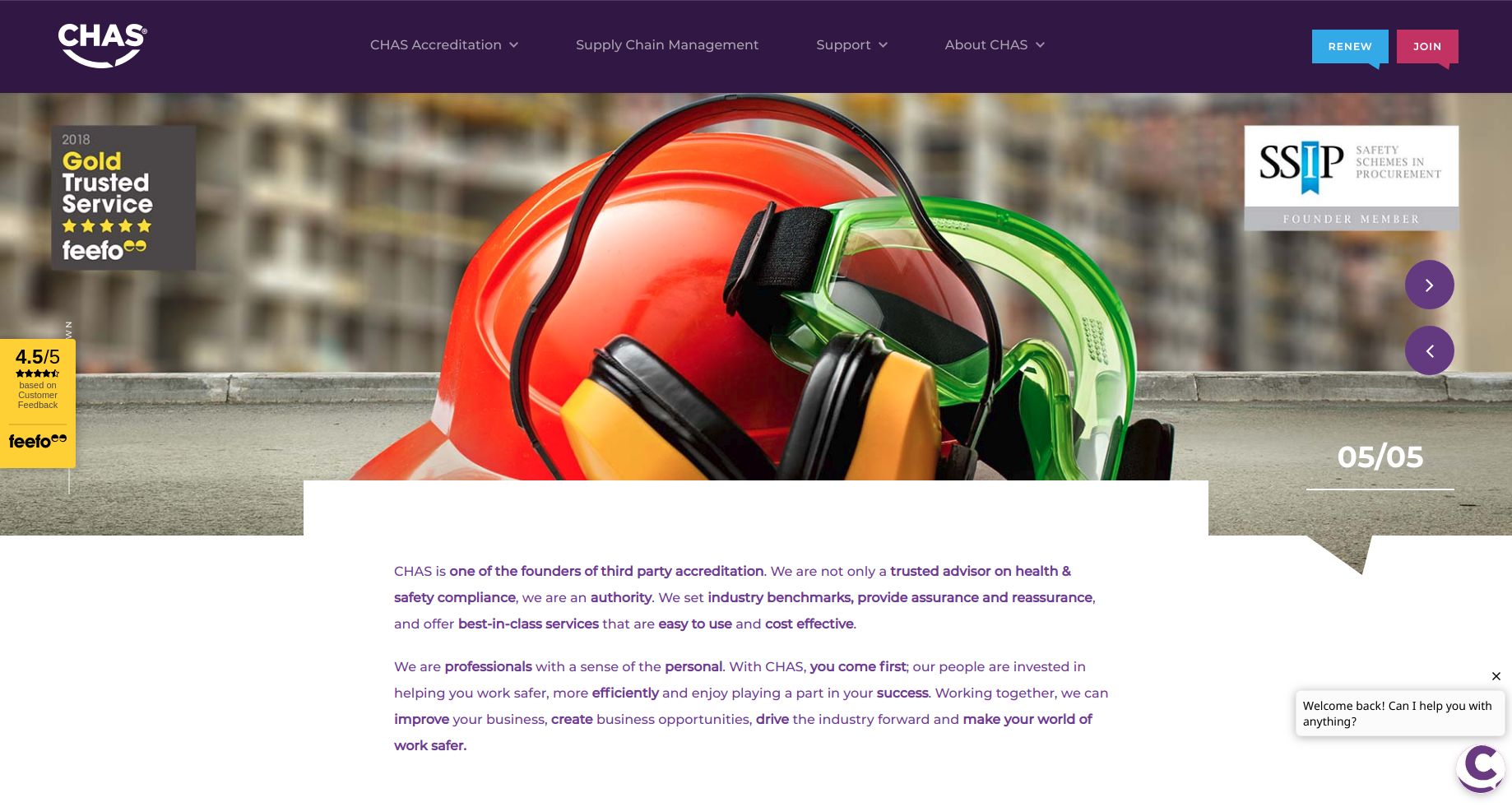 CHAS was created by experienced health and safety professionals in 1997 to improve health and safety standards across the UK. Now, CHAS has more than 900 public and private sector client organizations and they also handle 70,000 contractors who are registered in the CHAS database.
They set industry benchmarks, provide assurance and reassurance, and offer best-in-class service s that are easy to use and cost effective.
Who are CHAS users?
CHAS offers services to health trusts, councils, emergency services, as well as the voluntary sector, and housing associations.
They help in managing the compliance and risks as well as raising and improving standards across the supply chain. In essence, they complete the initial health and safety application process instead of their clients.
Thus, any department or company that has a supply chain can visit the website to gain insights or information.
From Sharepoint to Drupal: A powerful CMS at its best
Before redesigning the website, we completed the full migration from Sharepoint to Drupal platform.
Drupal is a powerful CMS that allows us to create and develop engaging websites. The improved performance is a direct benefit of a lightweight scalable system such as Drupal, which is why we decided to rebuild the CHAS website with it.
But that's not all a business can get from the Drupal content management system. From improved code organization and database structure to an increased page speed, the result is always a fully optimized website that provides a seamless customer journey.
Redesign: Design That Speaks For Itself
The CHAS founders approached us with a need to optimize and modernize the existing website and make the new online presentation satisfactory to current UI/UX standards.
As our goal was to redesign and empower their corporate presentation. The focus was on making a user-friendly website that will meet the requirements and needs of future and current CHAS's vast database of registered clients.
Our design team decided to focus on a customer-centric design, with clear and compelling headlines as well as an effective CTA copy. That includes easy to scroll and read homepage that almost acts like a story.
The specific contrast of colors and white spaces keeps the focus on CTA buttons, in order to enhance the user's journey and make it smoother and easier.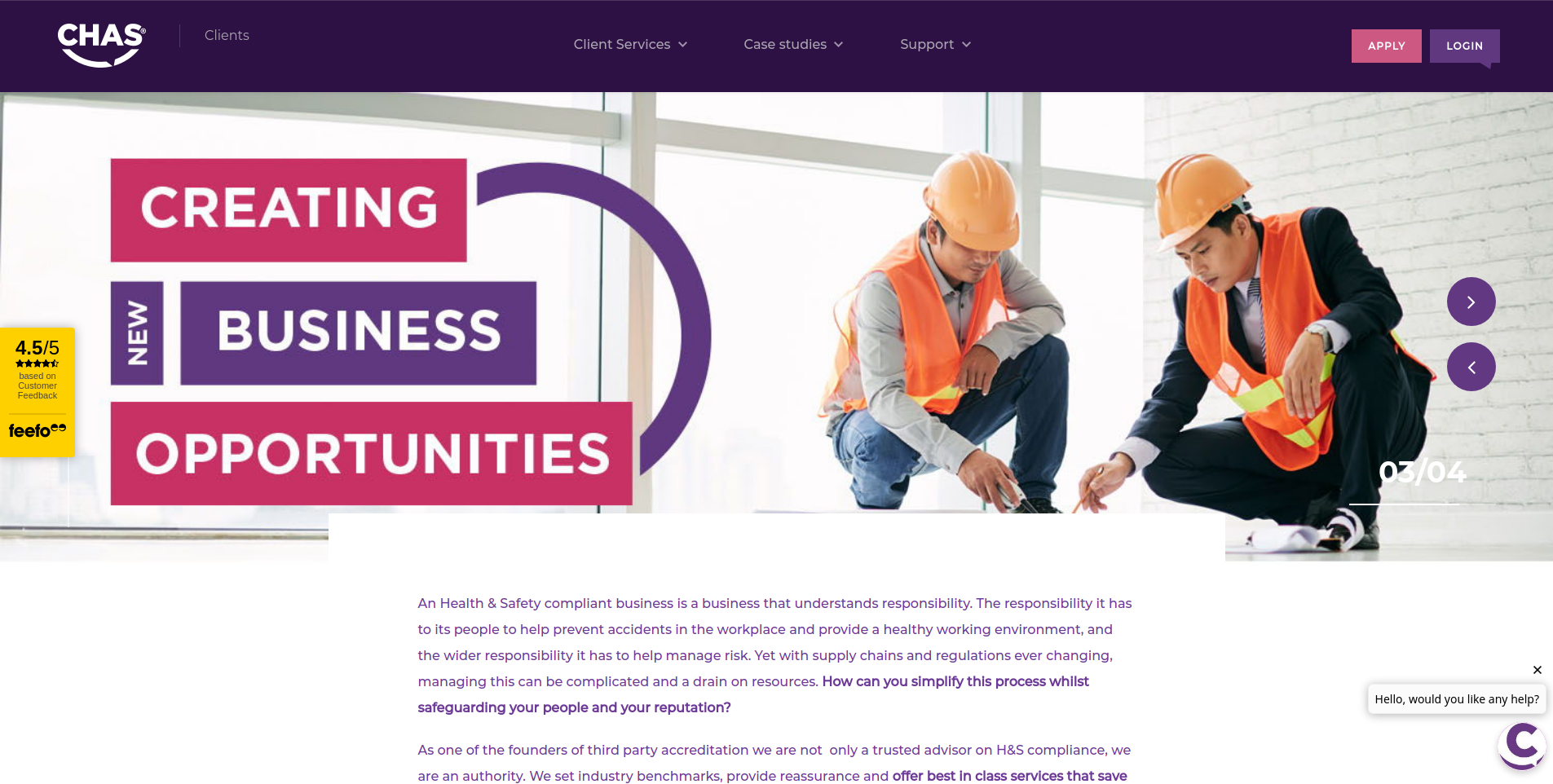 Specific features for users
We organize the content to clearly provide information about CHAS services and benefits. We have integrated Fliphtml5 for users and visitors to easily read case studies and newsletters. This customized PDF viewer is also available for reading on every device.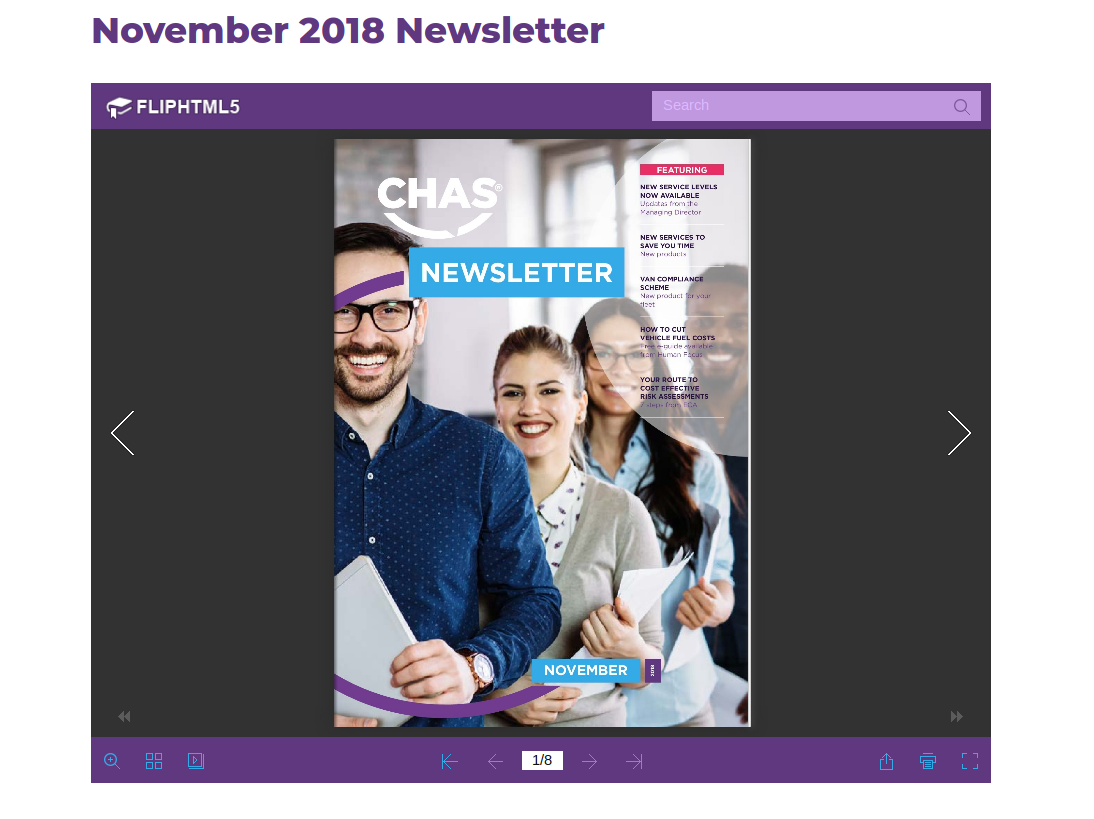 To show why to use CHAS products and services we embedded the services of Feefo, which is a review platform that collects authentic reviews.
From the business point of view, using third-party integrations saves time and money. Simply, you don't need to develop a feature if there is already a great third-party offer.
CHAS visitors can also dig deeper into the industry knowledge. Each page offers detailed information about health and safety assessments in general, certification guides, the latest regulation news, etc.
We wrap up the entire website presentation with a support page. That includes How to and FAQ sections enabling users to further receive the information they need.
In the end, our goal was to provide the best user experience, modern design and the presentation of CHAS services that suit the needs of their niche.
Find out more about CHAS and let us know your impressions.
Want to create a Drupal project?
Do you have a business idea and considering to build it on Drupal?
Get started with us regardless of your stage. Contact us and we'll help you to create the best solution